In the interest of full disclosure, OMAAT earns a referral bonus for anyone that's approved through some of the below links. These are the best publicly available offers (terms apply) that we have found for each product or service. Opinions expressed here are the author's alone, not those of the bank, credit card issuer, airline, hotel chain, or product manufacturer/service provider, and have not been reviewed, approved or otherwise endorsed by any of these entities. Please check out
our advertiser policy
for further details about our partners, and thanks for your support!
For those looking to earn travel rewards for credit card spending, I always recommend doing what you can to earn transferable points currencies. Among those currencies, I'd say Chase Ultimate Rewards more or less sets the standard in terms of its card portfolio.
The Ultimate Rewards program is so incredibly well rounded, thanks to many Chase cards offering big welcome bonuses, valuable bonus categories for spending, and great perks.
In this post I wanted to take a closer look at the seven credit cards that potentially earn Ultimate Rewards points, and just about everything you need to know about them.
Why should you care about Chase Ultimate Rewards points?
So many people leave points on the table by not maximizing their credit card rewards. Every time you spend money on your credit card sub-optimally, you're basically throwing away money.
There are a few things that make earning Chase Ultimate Rewards points worthwhile:
Chase Ultimate Rewards cards have among the best welcome bonuses of any credit cards, so the points you can earn from these cards add up fast
Chase has generous credit cards that offer as many as 5x points per dollar spent, so your Ultimate Rewards points balance will add up fast
Chase Ultimate Rewards points give you a lot of flexibility, since points can be redeemed as cash towards the cost of a travel purchase, or can be transferred to airline or hotel partners to get the most value there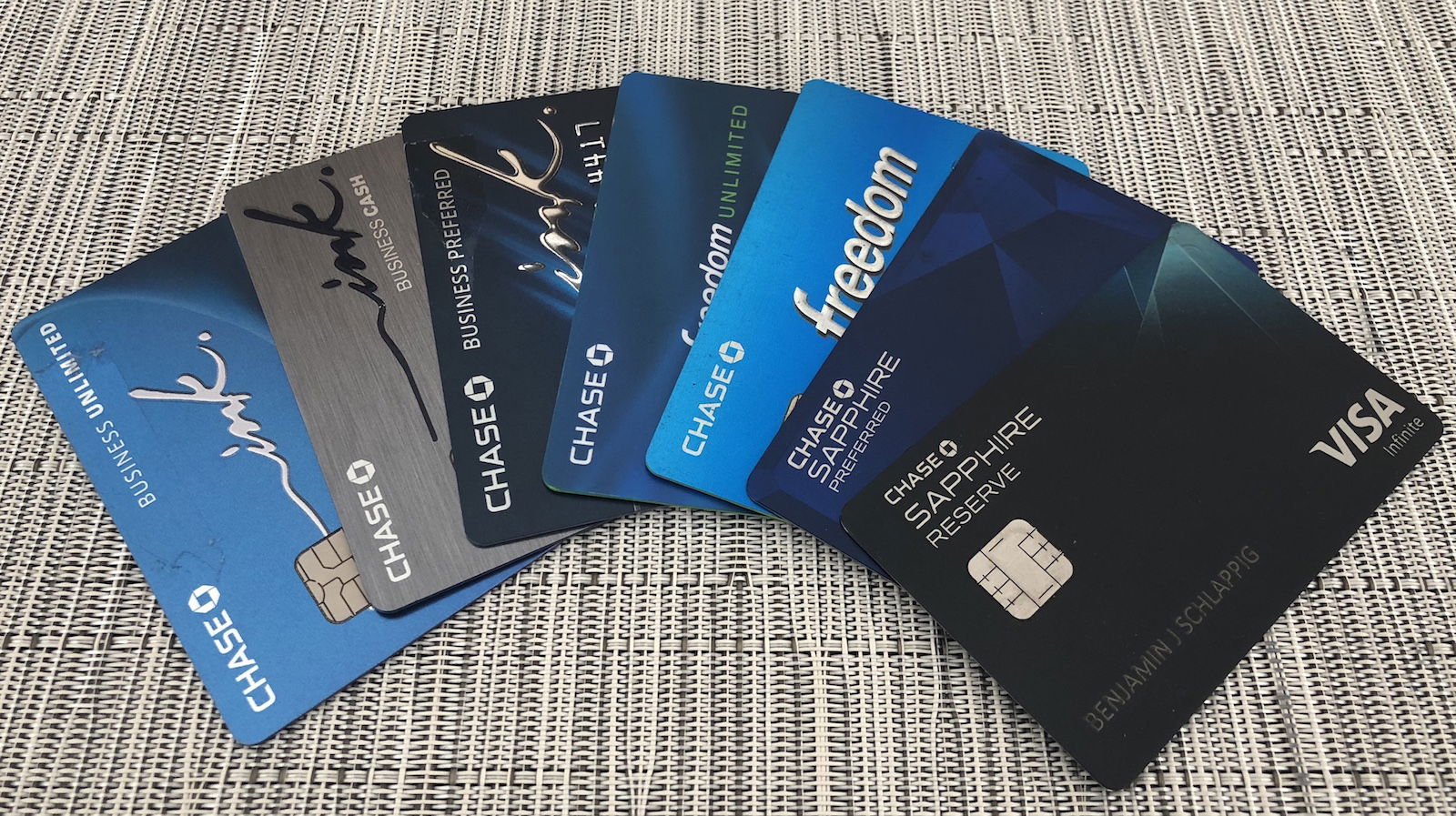 What can you do with Ultimate Rewards points?
How does a night at the Park Hyatt Maldives for 30,000 points sound, where a night would often cost over $1,000?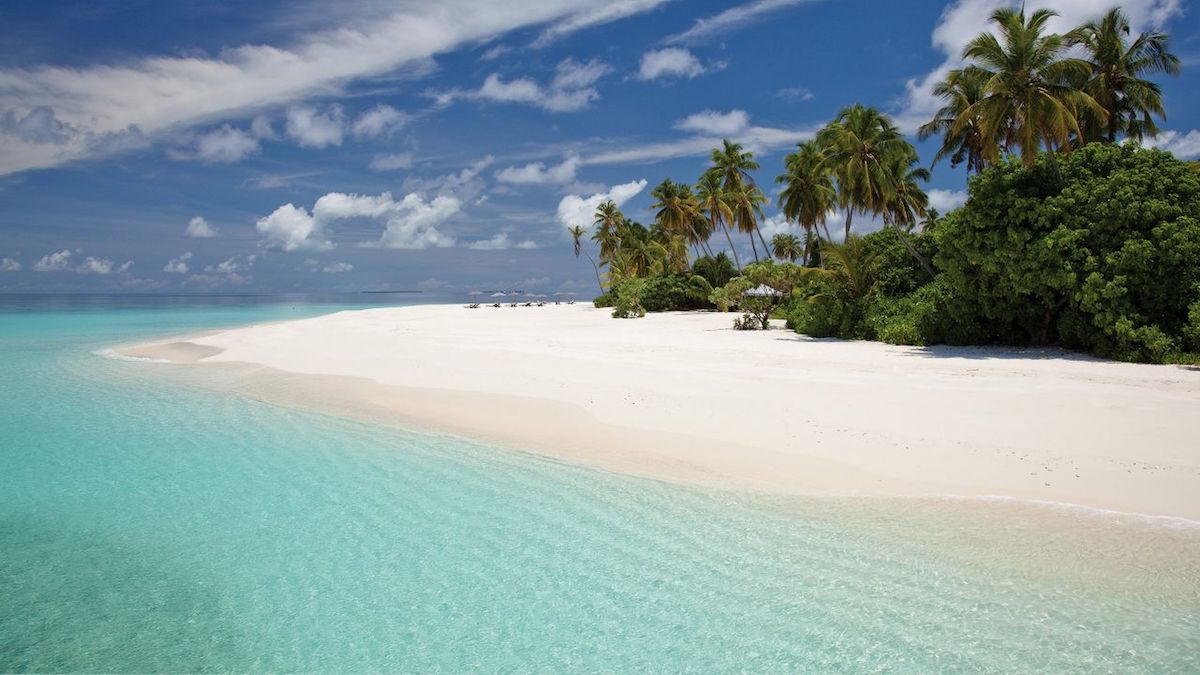 Or just 60,000 points for one-way All Nippon Airways first class from New York to Tokyo, for a ticket that would cost $10,000 if paying cash?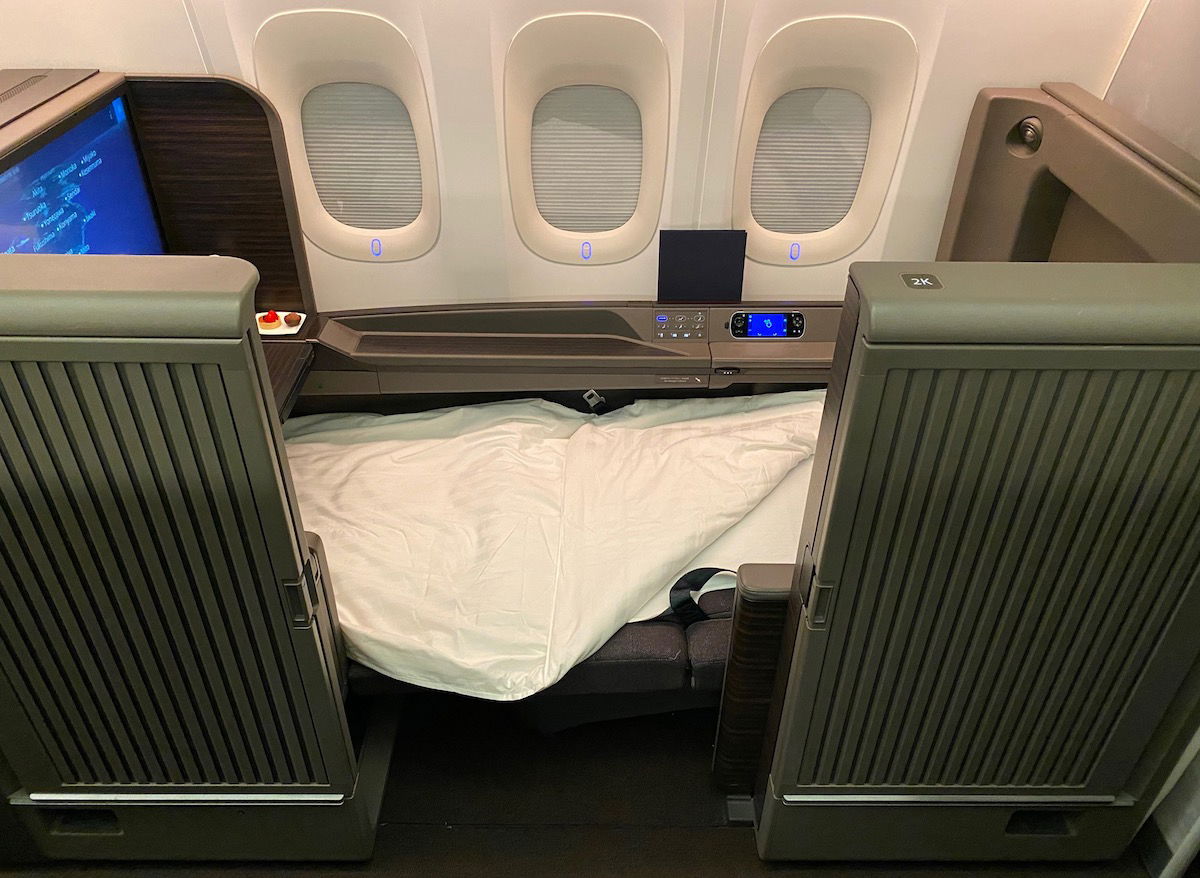 Or just 13,000 points for an economy ticket from the West Coast to Hawaii on Alaska Airlines or American Airlines?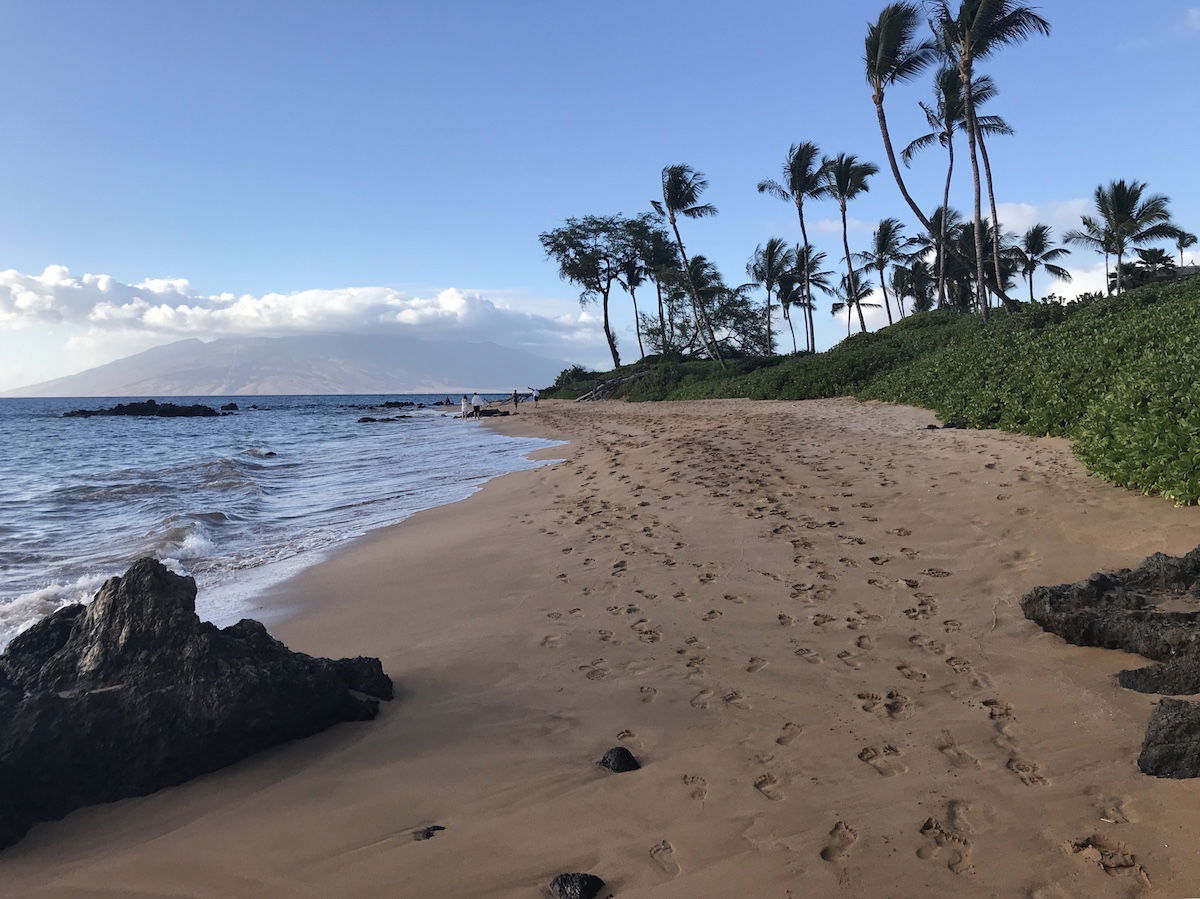 All of these things are possible with Ultimate Rewards points, if you put in some effort. Obviously right now travel is a bit more complicated than usual, but at a minimum these are all experiences that are hopefully possible in the future.
The Chase Ultimate Rewards "ecosystem"
What impresses me so much about Ultimate Rewards is how Chase has created an unrivaled credit card ecosystem. What do I mean by that?
There are lots of great credit cards out there individually. One of the mistakes people often make when collecting miles and points is that they diversify too much. They'll have 20,000 points in one account, 15,000 points in another, and 30,000 in another, and they won't have enough for the reward they want.
What's great is that with Chase Ultimate Rewards you have access to seven different credit cards that potentially earn these points. So whether you want a personal or business card, or a $550 annual fee or no annual fee card, you have so many cards to choose from. That's valuable.
What credit cards earn Chase Ultimate Rewards points?
There are three credit cards that directly earn Ultimate Rewards points:
Then there are four no annual fee credit cards that earn points that can be converted into Ultimate Rewards points, in conjunction with any of the above cards:
A bit further down I'll talk about how you can combine Ultimate Rewards, so that the points earned on the no annual fee cards can be turned into full Ultimate Rewards points, which helps maximize their value.
Now let's look a bit more closely at the details of each of these cards:
Chase Sapphire Reserve®
Earn 60,000 bonus points
Apply Now
Terms Apply.
Priority Pass Membership

$300 Travel Credit

Global Entry or TSA Pre-Check Credit

Primary Car Rental Coverage

Trip Cancellation/Interruption Insurance

Trip Delay Reimbursement

No Foreign Transaction Fees

3x points on Travel after the $300 Annual Travel Credit

3x points on Dining

Annual Fee: $550
The Chase Sapphire Reserve is one of the best premium travel rewards cards on the market. The card earns 3x Ultimate Rewards points on travel and dining expenses, and comes with additional benefits like $300 in travel credits and a Priority Pass membership.
Earning Chase Ultimate Rewards points
Ultimate Rewards points can rack up much quicker than you might expect, thanks to the big welcome bonuses the cards offer, the bonuses they offer on everyday spending, and even Shop through Chase, which allows you to earn bonus points for purchases you make online.
Which Chase Ultimate Rewards cards earn the most points?
These seven cards all have different relative strengths in terms of the bonus categories that they offer.
The beauty of there being a portfolio of seven cards is that you can mix and match these cards to maximize the number of points you can earn. There are some great Chase credit card duos out there.
What is "Shop through Chase?"
Shop through Chase can earn you thousands of additional bonus points per year for your online shopping. You can find this feature when you log into your Ultimate Rewards account. The way it works is that the portal partners with hundreds of retailers and offers bonus points for purchases you'd make anyway.

The number of bonus points you can earn with popular retailers varies significantly, but the idea is that just by clicking through to those sites through the Chase website, your purchases will be tracked for bonus points.
I use this all the time to earn more points with popular retailers. Partner retailers include everything from Apple to Neiman Marcus to Walgreens.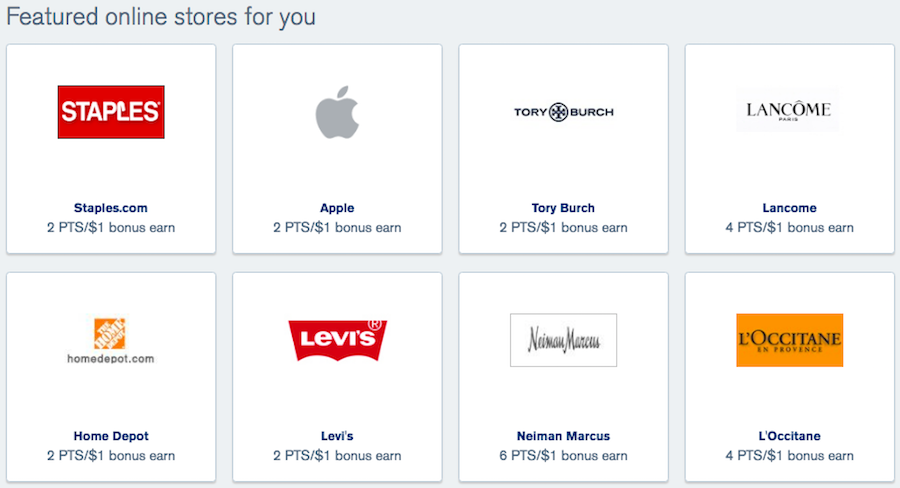 How many Chase cards can you have?
There's not a strict limit with regards to how many of the above seven cards you can have. Theoretically, you could have all seven of these cards if you wanted to.
You're even potentially eligible to pick up all three of the Chase Ink Cards, and you could receive the welcome bonuses on all of them. The one restriction to be aware of relates to the Chase Sapphire Preferred® Card and Chase Sapphire Reserve® Card.
Specifically, you're not eligible to apply for the Sapphire Preferred or Sapphire Reserve if you have either of the cards, or have received a new cardmember bonus on either card in the past 48 months.
This restriction doesn't apply to any of the other Ink Cards, but this is something to be aware of when deciding between the Sapphire Preferred and Sapphire Reserve.
Can you product change between Chase cards?
Assuming you've had any of these Chase cards for at least a year, it should be possible to product change them.
This means that you can call up Chase and you should be able to swap any of the three business cards for one of the other business cards, or any of the four personal cards for one of the four personal cards. When you do this you won't be eligible for the new cardmember bonus, though.
What are the rules for applying for Chase cards?
Chase's general restrictions on applying for cards are as follows:
There's no hard limit on how many Chase credit cards you can be approved for, but rather there's often a maximum amount of credit they're willing to extend you, in which case you may be asked to switch around your credit limits on some cards in order to facilitate an approval
You can typically be approved for at most two Chase credit cards in 30 days, though there are some inconsistencies when it comes to that; that means you could apply for two credit cards the same day if you want (assuming you haven't applied for other Chase cards in the past 30 days), or you could space them out
As mentioned above, you're potentially eligible for six of the seven cards, including the welcome bonuses (the only cards you have to choose between are the Sapphire Preferred and Sapphire Reserve)
Understanding the "5/24" rule
Chase has what's often referred to as the 5/24 rule, whereby you won't be approved for many Chase cards if you've opened five or more new cards in the past 24 months. All of the above Chase Ultimate Rewards cards are subjected to this rule. This is more of a general guideline than a strict rule, though. Here's what you should know about 5/24:
A vast majority of new credit card accounts will count towards that limit, meaning that opening five or more cards in 24 months will make you ineligible for Chase cards
One exception is most non-Chase business cards, like The Business Platinum Card® from American Express (review), American Express® Business Gold Card, (review), The Blue Business® Plus Credit Card from American Express (review), etc., don't count towards this limit; the major exception is Capital One business cards, which do count towards the limit
There are people who report not having any issues being approved for a card even though they surpassed the 5/24 rule, so it's not consistently enforced
This is mostly anecdotal, since Chase doesn't officially publish this restriction for most cards
While Chase business cards are subjected to 5/24 (meaning you won't be approved if you're at the five card limit), note that applying for a Chase business card doesn't count as a further card towards that five card limit; that's to say that if you're at 4/24 and apply for a Chase business card, you'll still be at 4/24
See this post for a step-by-step of how to check your current standing with 5/24.
Are you eligible for a Chase business credit card?
Chase's portfolio of business credit cards is among my favorite aspects of Chase Ultimate Rewards.
Eligibility for a small business credit card is easier than you might think. You don't need to have a big company, and don't even need to be incorporated. Even a small side business with limited business revenue makes you eligible for a business credit card, even if you're just selling things on eBay or have a rental, for example.
When applying for a Chase business card, you'll be asked the following questions, in addition to the typical personal questions about your income, Social Security Number, etc.:
Legal name of business
Business mailing address & phone number
Type of business
Tax identification number
Number of employees
Annual business revenue/sales
Years in business
If you're a sole proprietorship, how should you approach this? First of all, and most importantly, answer everything truthfully. I think the concern that a lot of people have is that they think they need an incorporated business, a separate office, etc., in order to be considered for a business card. That's not the case:
You can use your name as the legal name of your business
The business mailing address and phone number can be the same as your personal address and phone number
If you're a sole proprietorship, you can select that as your type of business
For the tax identification number, you can put your social security number
For the number of employees, saying just one is perfectly fine
For your annual business revenue, there's nothing with having no income (yet)
For years in business, there's no shame in saying that it's new, that it has been 1-2 years, etc.
How do you combine Chase Ultimate Rewards points?
As I explained above, there are three cards that earn Ultimate Rewards points, and four cards that earn points that can be converted into Ultimate Rewards points. The great news is that you can easily combine all of these points into a single Ultimate Rewards account, and then redeem them together.
The easiest way to do this is to make sure that all your Chase cards have the same online log-in. This typically requires setting up your personal cards under a business log-in, since business cards can't generally be added to a personal log-in. If you don't have that set up, call Chase online support and they can merge your online log-ins. Once you have it set up, it should be smooth sailing going forward.
Just log into your Ultimate Rewards account, and on the main page, you'll see a listing of all the cards you have, assuming they're linked correctly. Just select the card that has the points that you want to transfer to another card (ideally you'd be transferring from one of the no annual fee cards to one of the premium cards, so you can maximize the value of your points).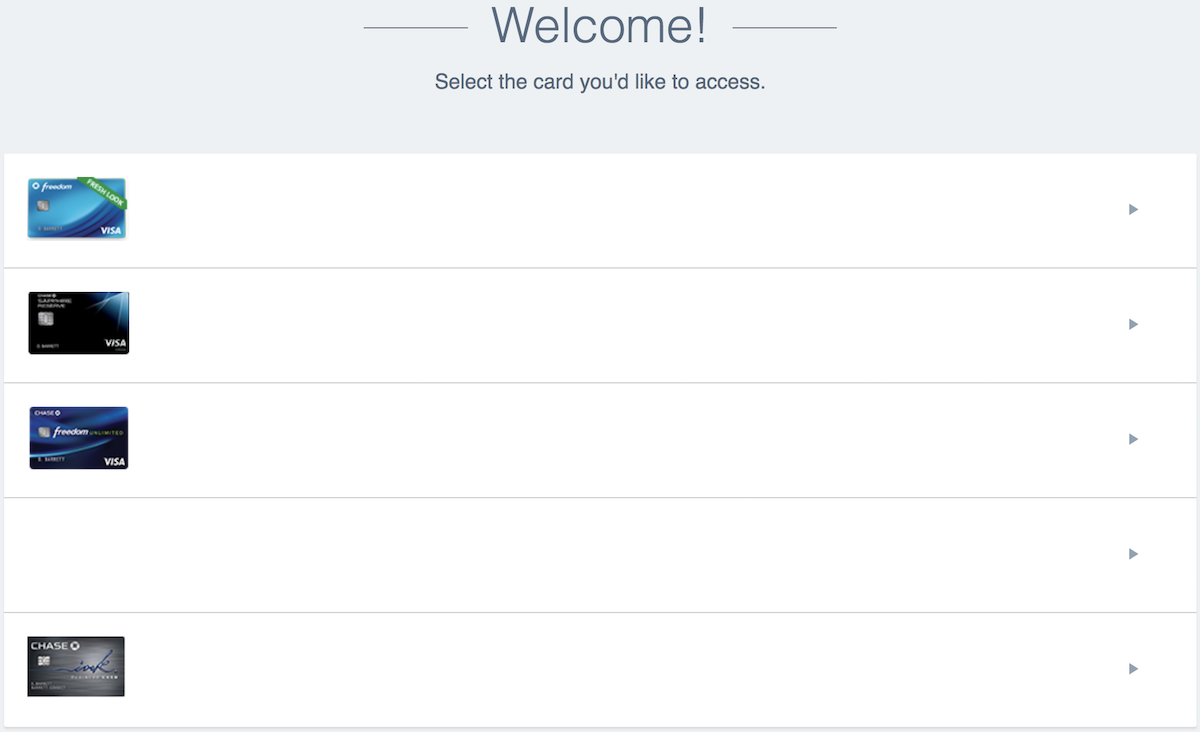 Then on the next page click on the "Combine Points" tab, and then you'll be asked where you want to move points from and to.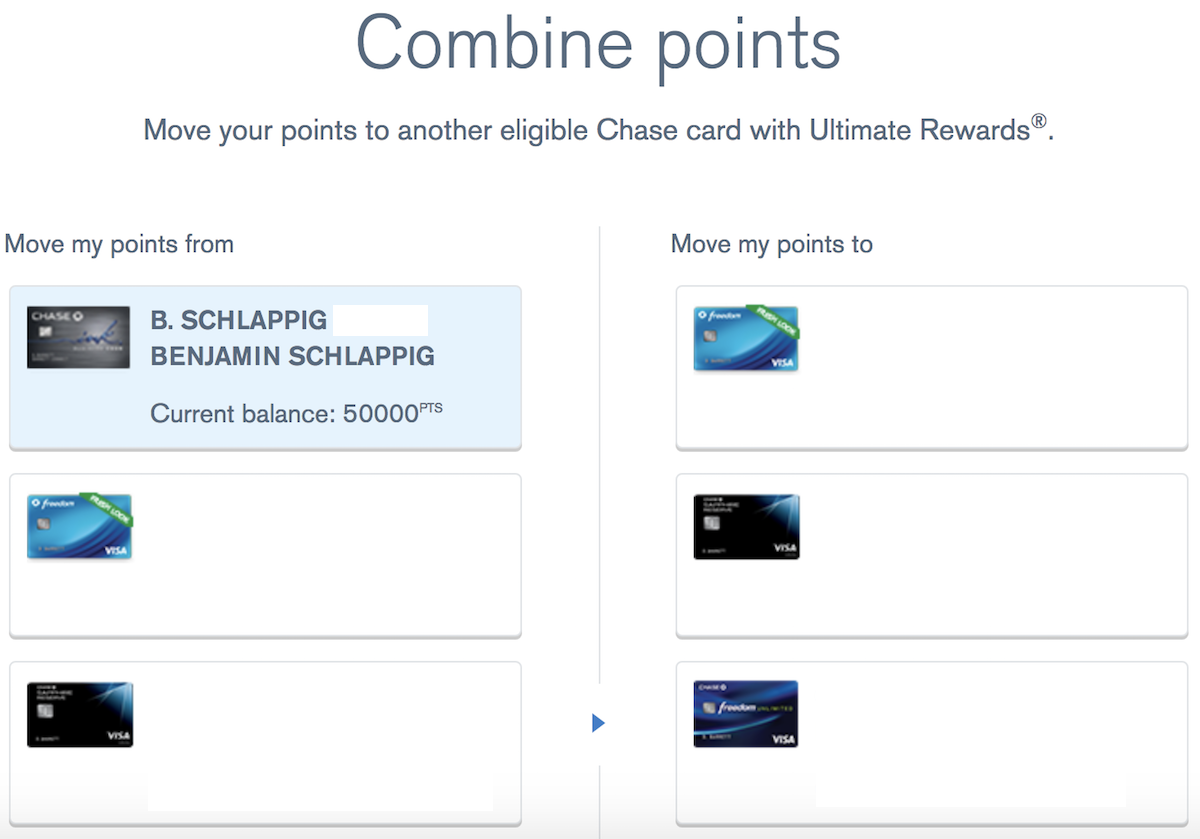 You'll be asked how many points you want to transfer, and you might as well transfer all of them. You can always transfer them back, and this doesn't adjust the expiration of your points, or anything.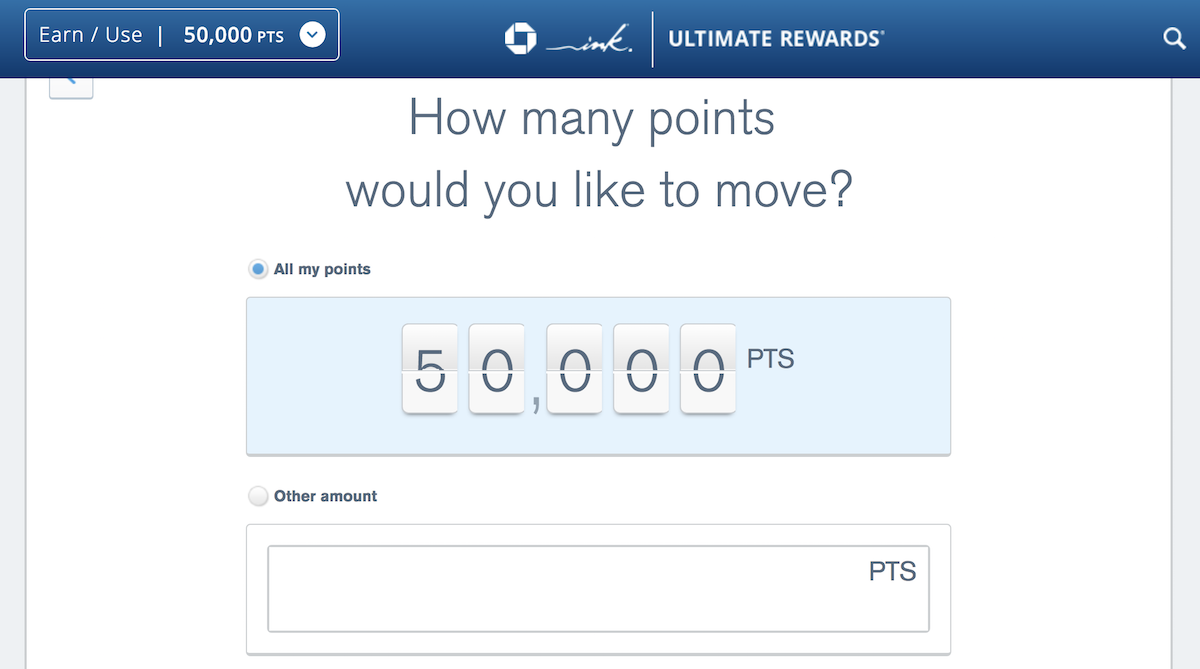 Then once you're in the account you transferred points to, you'll see the points there, including the expanded options for redeeming them (I'll talk more about redeeming Ultimate Rewards points below).

Can you transfer Chase points to a friend or family member?
In addition to being able to combine points across all of your own accounts, you can also transfer your Ultimate Rewards points to a member of your household or the owner of your company (for a business card).
Here are the terms associated with this:
You can move your points, but only to another Chase card with Ultimate Rewards belonging to you, or one member of your household or owner of the company, as applicable. If we suspect that you've engaged in fraudulent activity related to your credit card account or Ultimate Rewards, or that you've misused Ultimate Rewards in any way (for example by buying or selling points, moving or transferring points with or to an ineligible third party or account, or repeatedly opening or otherwise maintaining credit card accounts for the sole purpose of generating rewards) we may temporarily prohibit you from earning points or using points you've already earned. If we believe you've engaged in any of these acts, we'll close your credit card account and you'll lose all your points.
If you want to transfer points to someone, go to the "Combine points" page, and then at the bottom right of the page you'll see an option to "Add household member/company member."
Click that, and then you'll be asked to enter the account number and last name of the person you wish to transfer points to, which would either be a member of your household or the owner of the company.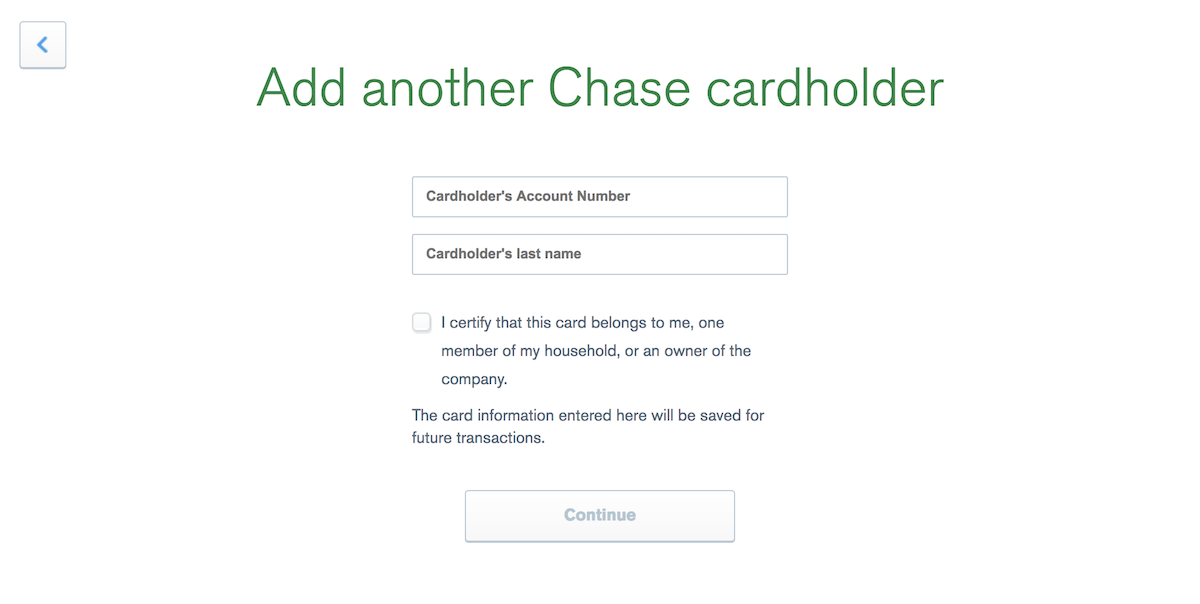 For the most part, Chase uses the honor system here (in the sense that they don't typically ask for verification of the business or household relationship), though I wouldn't recommend trying anything creative. If they suspect that you're transferring points in a way that violates the rules, they may shut down your account. So you won't want to make transfers to multiple accounts.
Can you transfer points to someone else's loyalty account?
Chase now lets you transfer points to a travel loyalty program belonging to one additional household member or the owner of a company who is also listed as an authorized user on your card account.
That means if you want to transfer points to someone's loyalty account directly, they'll need to be an authorized user.
Redeeming Chase Ultimate Rewards points
What makes Ultimate Rewards points so valuable is how many options there are for redeeming the points, whether you're looking for a flight, hotel stay, or other travel purchase. You can also redeem for cash (as I'll discuss below), though that's not how I'd choose to redeem these points.
The value of the points earned on these cards differs. Generally speaking, you can redeem these points as either cash back towards the cost of a purchase, or convert them into airline or hotel points with a partner program. Here's a chart showing the different values of the points:
The great news is that you can always pool points, and the value you get from the points across all seven cards is based on the most valuable card you have.
So as long as you have the Chase Sapphire Reserve®, Chase Sapphire Preferred® Card or Ink Business Preferred® Credit Card, the points you earn across all seven of these cards can be converted into airline miles or hotel points with any of the Chase Ultimate Rewards partners.
If you'd rather redeem your points towards the cost of a travel purchase with no blackout dates, then ideally you'd have the Chase Sapphire Reserve®, which allows you to redeem points from any of the cards for 1.5 cents. Meanwhile, if the highest card you have is the Chase Sapphire Preferred® Card or Ink Business Preferred® Credit Card, then you can redeem points for 1.25 cents each towards the cost of a travel purchase.
Spending Chase Ultimate Reward points
You generally have two ways you can redeem Ultimate Rewards points efficiently:
You can redeem them as cash towards the cost of a travel purchase
You can transfer them to Chase's airline and hotel partners
If you're willing to put in the effort and know what you're doing, you can definitely get the most value by transferring points to a partner, given the huge potential for outsized rewards, for first & business class travel, as well as for stays at five star hotels.
For others, being able to cash in points for up to 1.5 cents each towards a travel purchase could be a great value as well.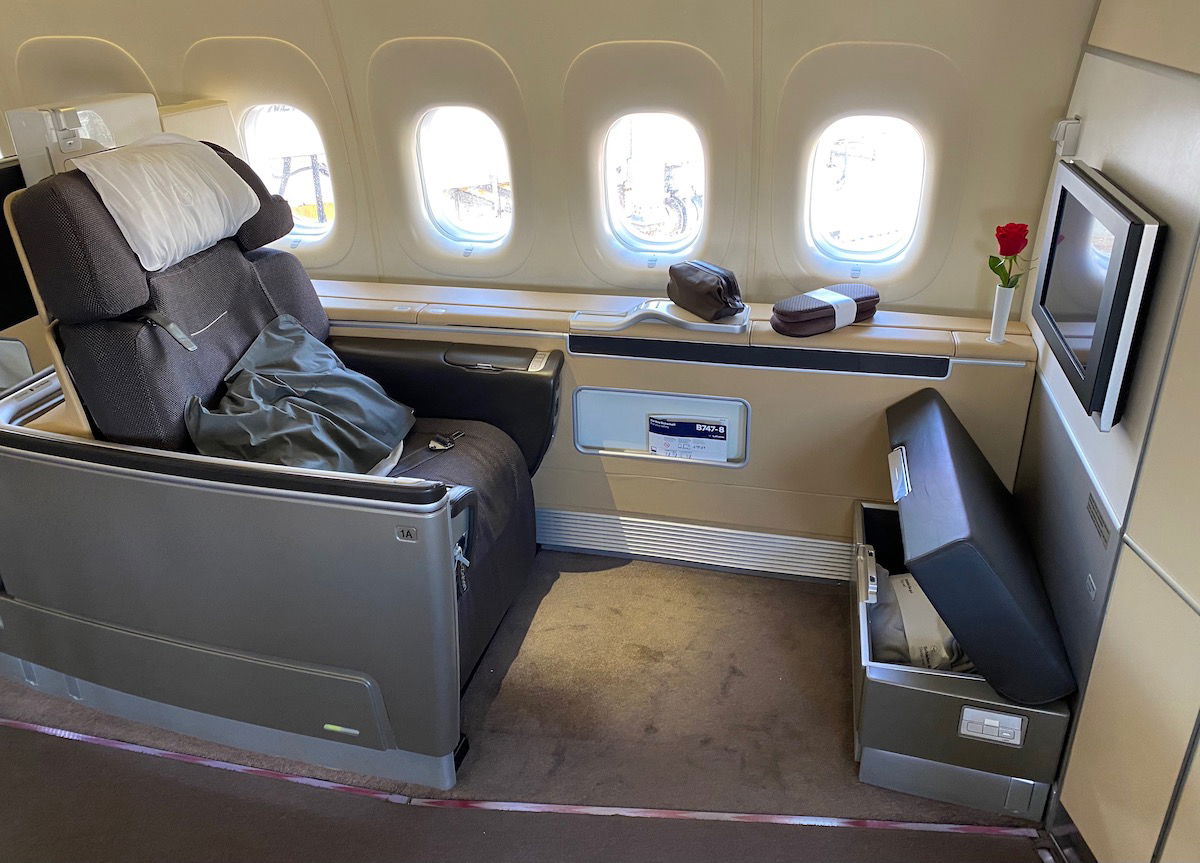 Chase Ultimate Rewards airline and hotel partners
Chase Ultimate Rewards points can be transferred at a 1:1 ratio to the following 14 programs, including eleven airline programs and three hotel programs:
| Airline Partners | Hotel Partners |
| --- | --- |
| Aer Lingus AerClub | IHG One Rewards |
| Air Canada Aeroplan | Marriott Bonvoy |
| Air France-KLM Flying Blue | World of Hyatt |
| British Airways Executive Club | |
| Emirates Skywards | |
| Iberia Plus | |
| JetBlue TrueBlue | |
| Singapore Airlines KrisFlyer | |
| Southwest Rapid Rewards | |
| United MileagePlus | |
| Virgin Atlantic Flying Club | |
Chase Ultimate Rewards transfer partners
See this post for details on how long Chase Ultimate Rewards points transfers take.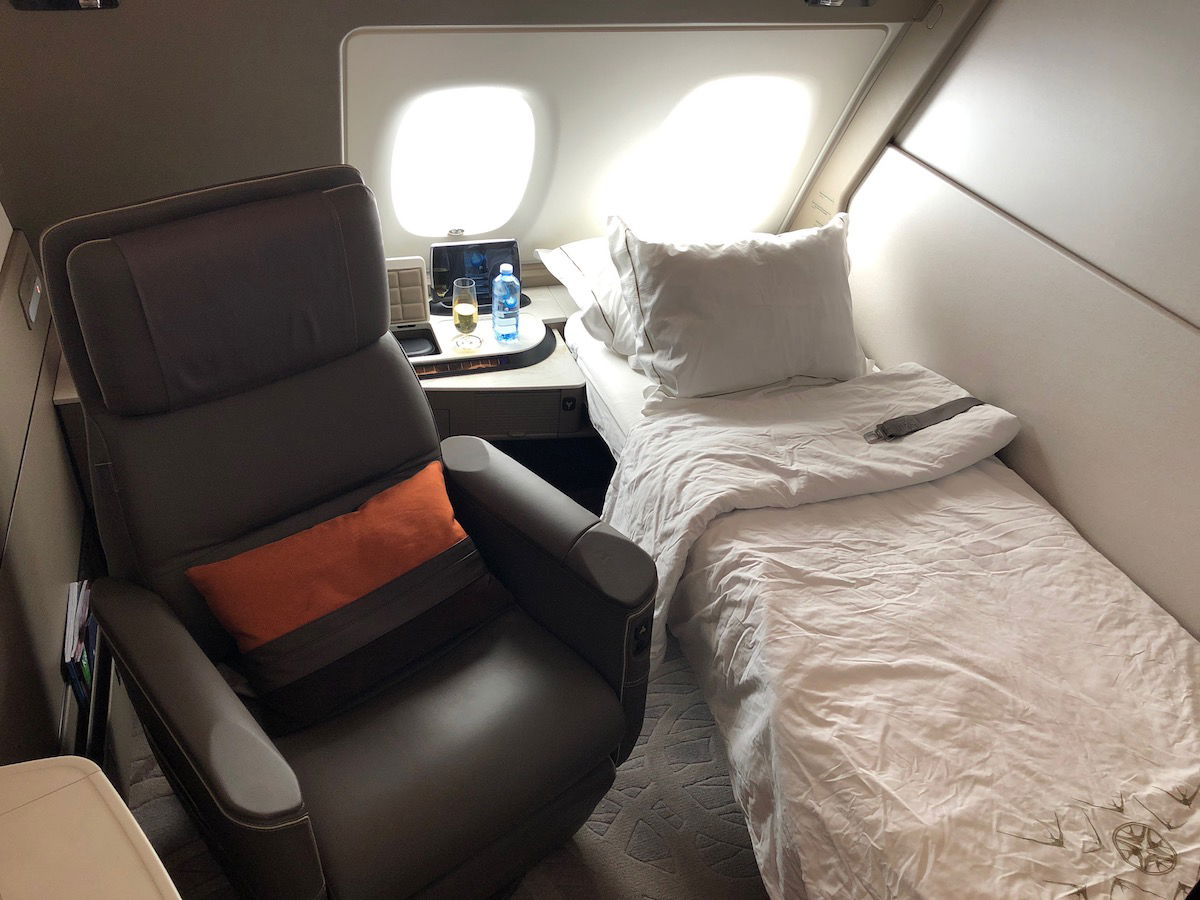 Redeeming points for cash back or gift cards
You could redeem Ultimate Rewards points for gift cards or cash back, though it's not a good deal. When using this redemption option you get at most one cent of value per point, which is significantly less than the value you get if redeeming for travel (a minimum of 1.25 cents per point) or transferring to an airline or hotel partner.
Ultimate Rewards points are excellent travel rewards cards, but wouldn't be my go-to option if you want a cash back card.
What's the best starter strategy for Chase points?
For someone who is just getting started with credit cards and points, I think the Chase Sapphire Preferred® Card is an unbeatable starter card.
It has a low $95 annual fee
It offers 3x points on dining and online groceries, and 2x points on travel, which are popular bonus categories for many
Having this card lets you unlock Ultimate Rewards points, since you can transfer the points to airline and hotel partners
It offers great car rental coverage
If the card works out well for you but you want the Chase Sapphire Reserve®, you can always upgrade to that card after a year
Alternatively, if you travel a lot and value lounge access, just start with the Chase Sapphire Reserve®.
While the card's $550 annual fee might sound high, the card offers a $300 annual travel credit that can be used towards any purchases coded as travel, it offers triple points on dining and travel, a Priority Pass membership that gets you access to 1,300+ lounges around the world, and more.
If you're eligible for a business credit card, I think the Ink Business Preferred® Credit Card is a great option. It has incredible bonus categories, an excellent cell phone protection plan, and more.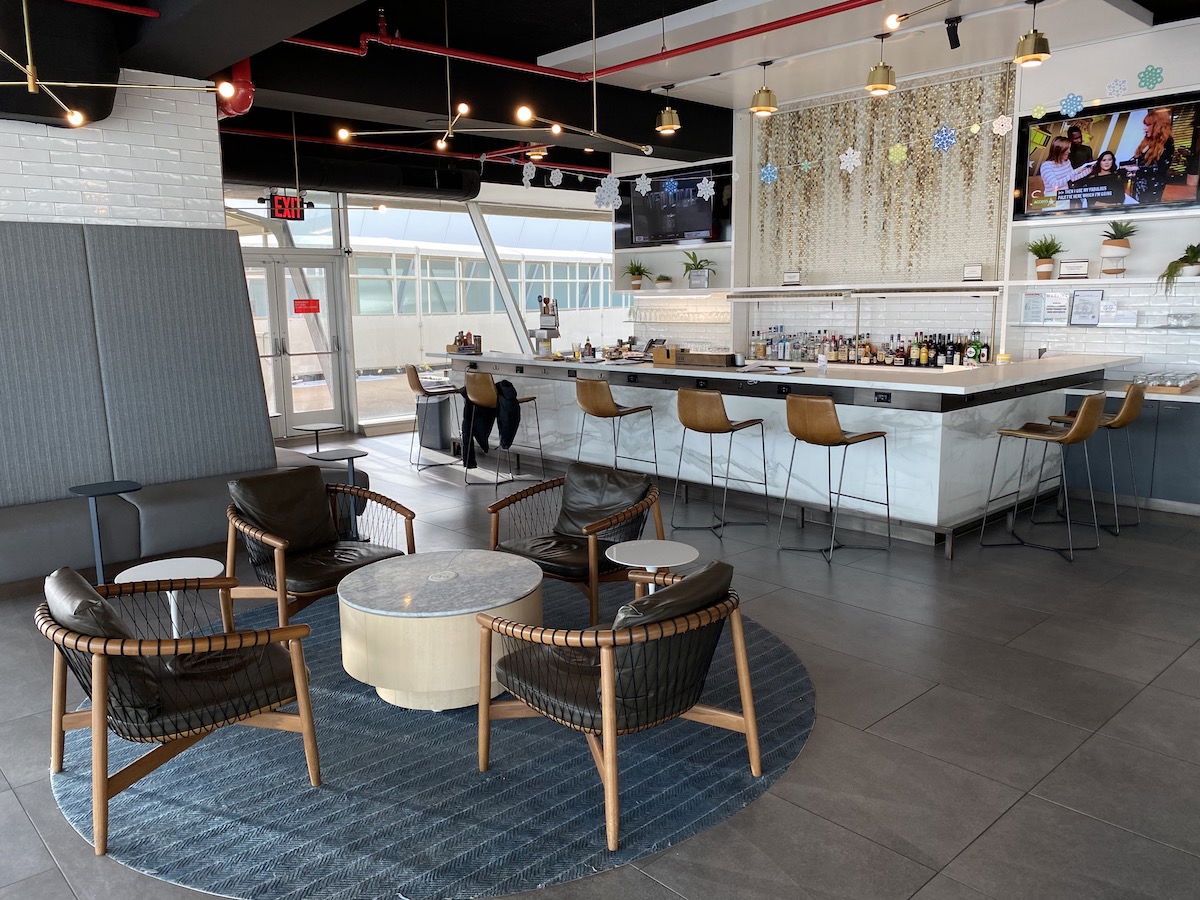 Bottom line
Regardless of whether you're new to miles and points or a veteran, Chase has created one of the most lucrative credit card currencies there is with Ultimate Rewards. Hopefully the above acts as a good resource if you're trying to figure out anything about the currency.
What other questions do you have about Chase Ultimate Rewards?