All Nippon Airways (ANA) is the only remaining airline that has the A380 on order but doesn't yet have a single one of the aircraft in their fleet.
ANA only placed the order for the A380 in late 2015, and they really only did so under pressure, as Skymark had placed an order for the A380 but went bankrupt. In order for ANA to take over Skymark's slots at Tokyo Haneda, they took over the order for the planes, since Airbus was one of Skymark's creditors.
ANA has three A380s on order, and they'll be taking delivery of the planes next year. While most airlines fly the A380 in major business markets, ANA will be flying their A380s in one of their most popular international leisure markets — between Tokyo Narita and Honolulu exclusively.
In April we learned the exact configuration of ANA's A380. The planes will feature a total of 520 seats, including:
8 first class seats
56 business class seats
73 premium economy seats
383 economy seats, in a 3-4-3 configuration on the lower deck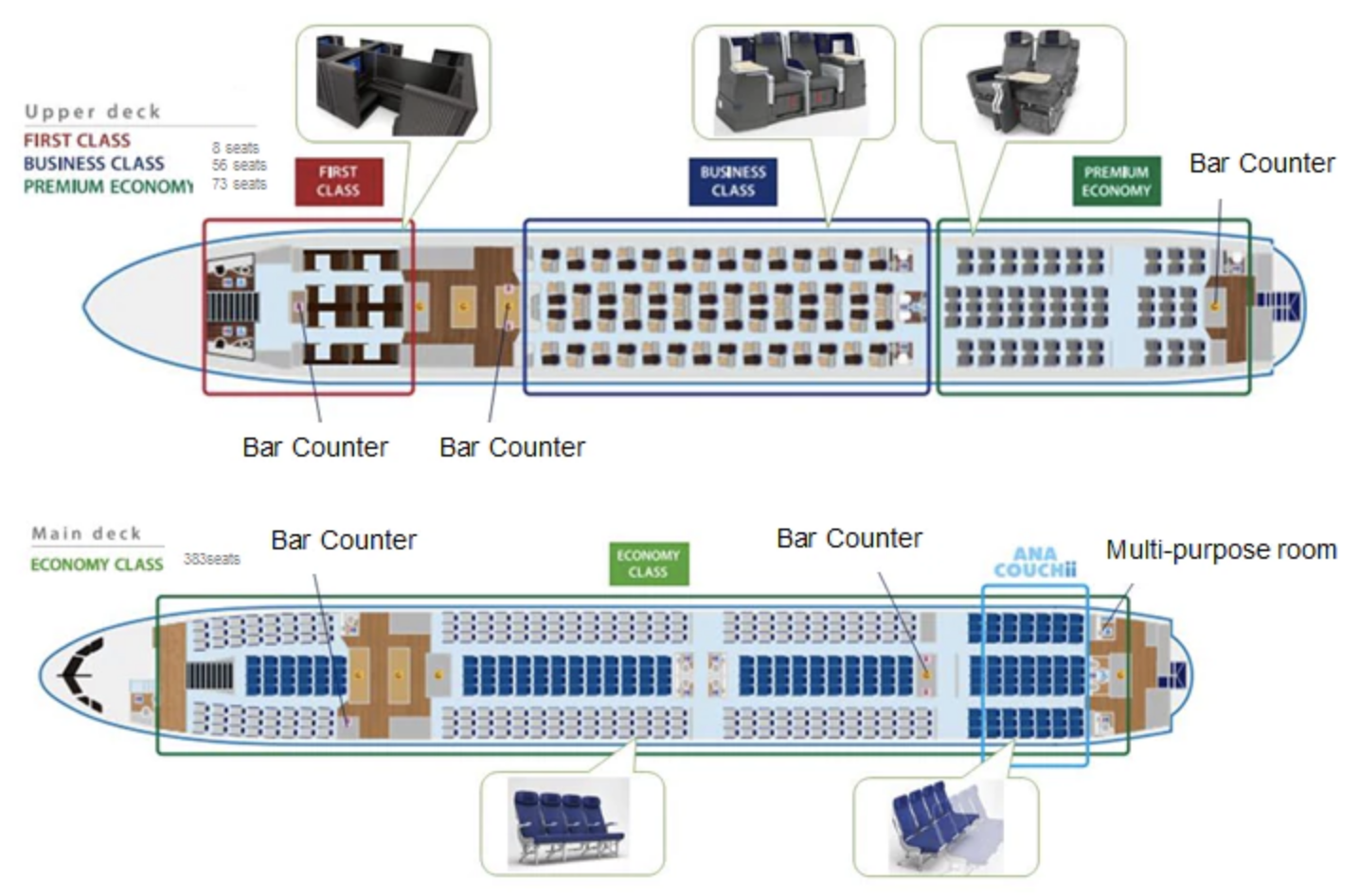 ANA's A380 seatmap

ANA's A380 first class
They're really putting a lot of emphasis on these new planes, as the airline is also building a special lounge at Honolulu Airport, which will offer direct boarding to the plane.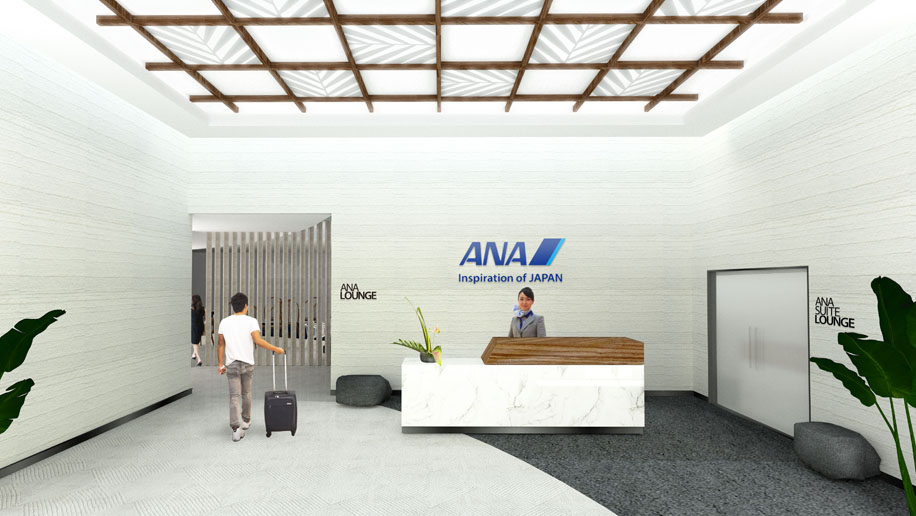 ANA's new Honolulu Lounge
Well, if you want to book a flight on the ANA A380, we're now even closer to this being a reality. ANA has revealed that they'll begin flying the A380 between Tokyo Narita and Honolulu as of May 24, 2019.
The airline will initially operate the A380 3x weekly (departing Japan on Tuesdays, Fridays, and Sundays), and then they'll increase to 10x weekly flights as of July 1, 2019.
The airline currently flies twice daily from Tokyo Narita to Honolulu, so one of the flights will first get the A380, and then the other one. The Tokyo Haneda to Honolulu route won't get the A380, since the airport isn't capable of handling the plane.
That sounds great, since I was looking forward to trying to snag an award seat on the flight, in the event that they have award seats now but don't once the A380 is put into service. Unfortunately I see virtually no award seats, so that's not even an option.
First class is even more challenging, since the 787s don't have first class.
So while I certainly hope that ANA has some first and business class award availability on the new route, I'm not holding my breath, given how popular the Honolulu route is.
If you want to learn more about what you can expect in terms of the onboard service, check out ANA's press release. They talk about how they're "unveiling comprehensive in-flight services" for the route. For example:
Those traveling in first class between May and August 2019 will have access to a special menu from "Noe," the Italian restaurant at the Four Seasons Resort Oahu at Ko Olina
ANA is upgrading their premium economy meals for the first time (usually it's the same as in economy), so will offer better choices
A Blue Hawaii Cocktail will be served in all classes
Flight attendants will be wearing special Flying Honu aprons, and all drinks in economy will be served in special Flying Honu cups
Anyway, there's nothing in the press release I find terribly interesting other than the exact dates, but there are a lot more details, if you're interested.
Bottom line
ANA will begin commercial service with their A380s in May 2019, and you can expect the flight to formally be on sale with the A380 as of January 2019.
ANA's A380 onboard product doesn't actually look like that much of an upgrade compared to their other aircraft, though if you're like me and want to fly every A380, that won't stop you from getting on this flight. 😉
Now I just need to figure out how to do it, given the lack of award space.
(Tip of the hat to Jack)