In 2014 Four Seasons introduced private jet experiences. They had a specially equipped Boeing 757-200 with just 52 seats, and the idea is that the plane would take groups on custom journeys around the world, largely visiting different Four Seasons properties.
Well, Four Seasons will soon be introducing a new plane for these experiences, and they've just revealed the details of it.
Four Seasons' new A321LR private jet
Starting in early 2021, Four Seasons will be using an Airbus A321LR for their private jet experiences. This is the longest range version of Airbus' popular A320-family aircraft.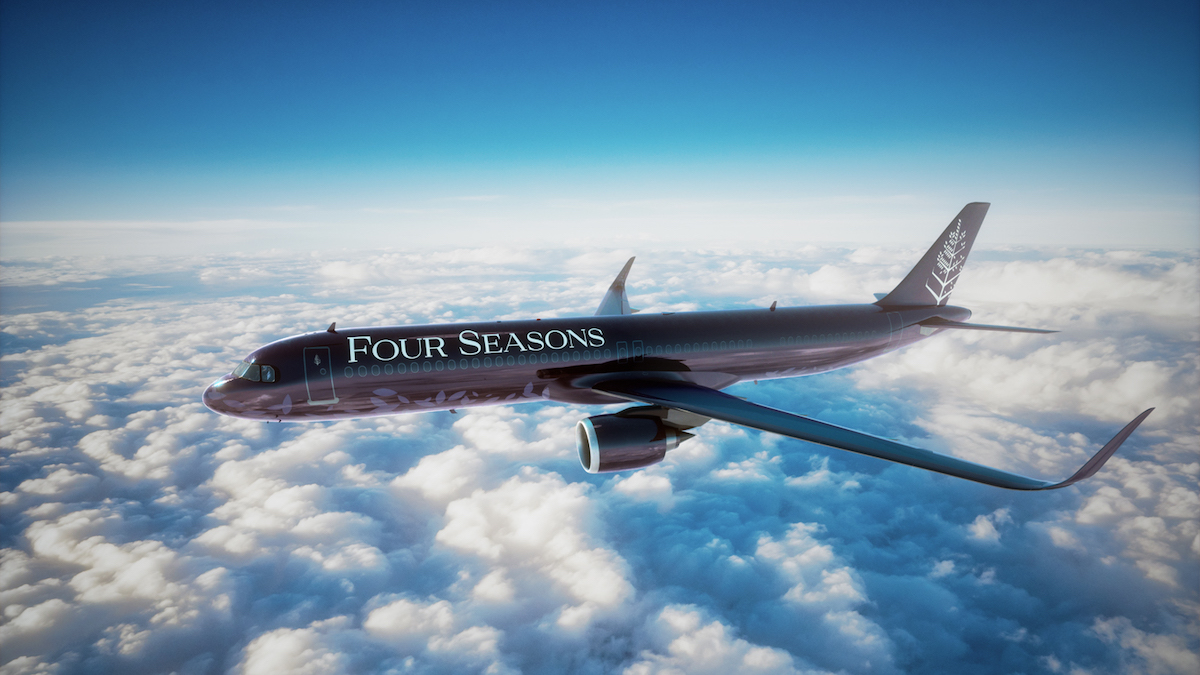 The A321LR will feature just 48 fully flat seats, spread across 12 rows in a 2-2 configuration.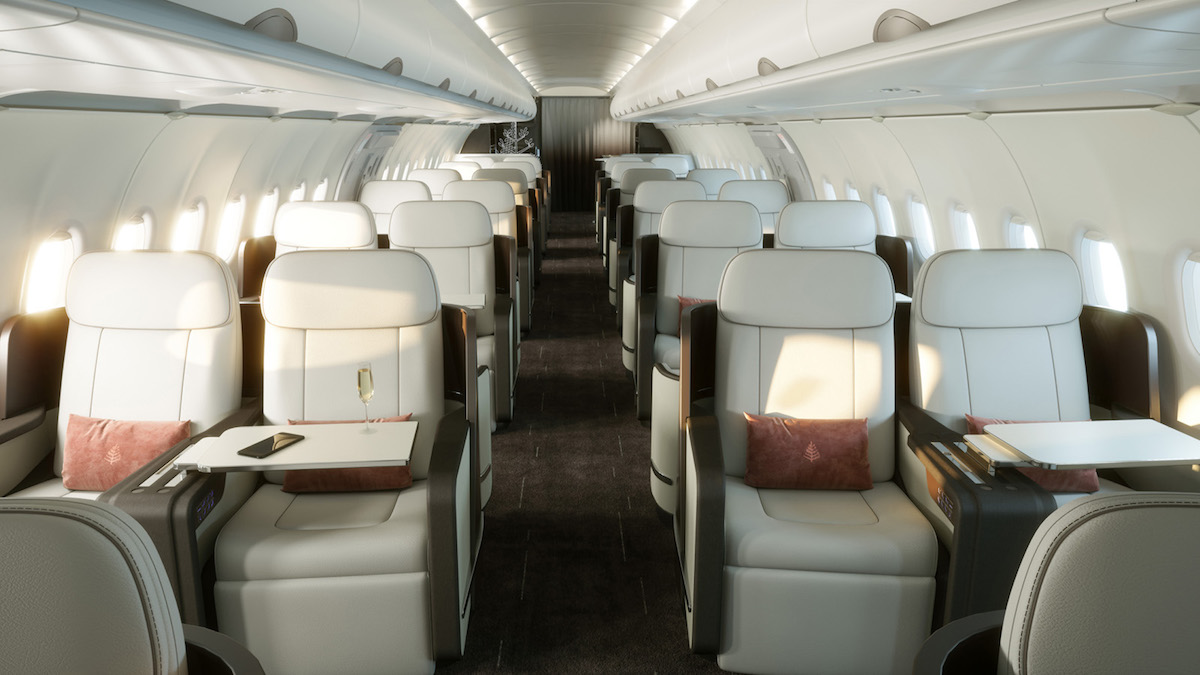 The ottomans are even designed so that you can have a guest sitting there, to facilitate face-to-face interactions.
These aren't the most private business class seats you'll find out there, though keep in mind that they plan these itineraries so that the flights aren't too long, as they move around the globe in a logical order (unlike some of us who are into miles & points). 😉 So it's not like guests will be taking any ultra long haul flights on these planes.
The A321LR will also have a bar and social area. Four Seasons says that this area will be used for "artisans to showcase their talents and crafts in interactive workshops." Also in the social area, guests will have "the opportunity to meet and learn from Four Seasons master chefs and mixologists, wellness experts and art and culture aficionados for an enriching in-flight experience."
The bathrooms are also designed to be among the biggest you'll find on this type of plane, and to feel more residential.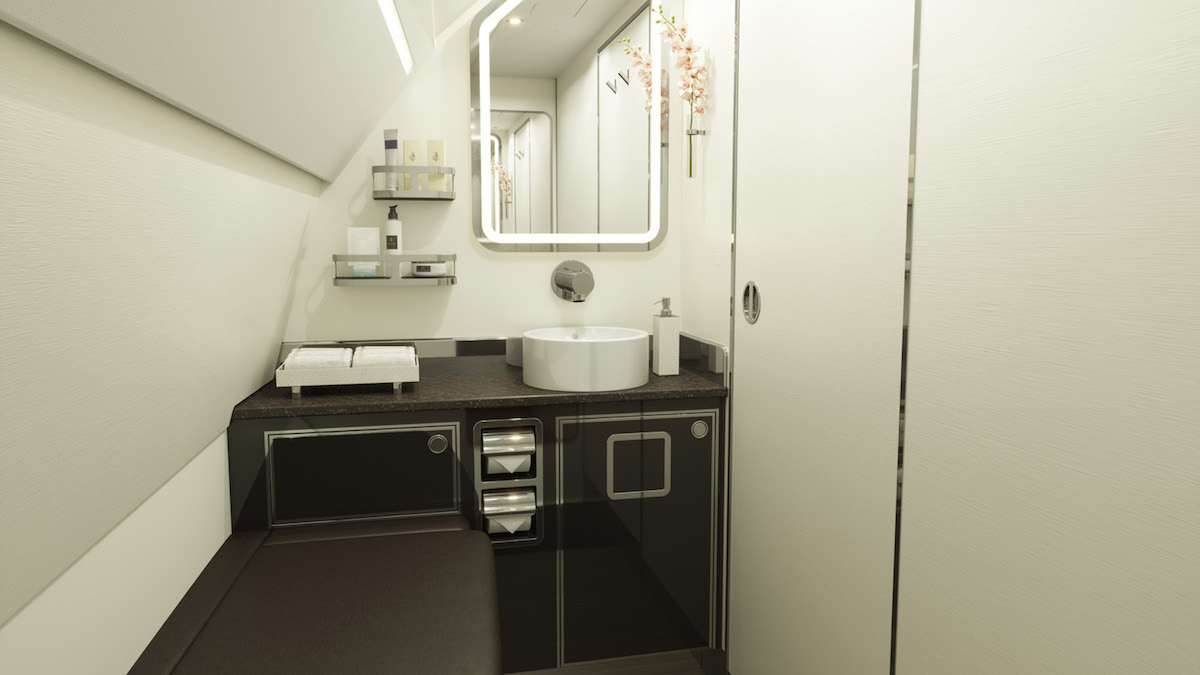 For context I think it's worth pointing out that La Compagnie will soon be introducing their A321neo (featuring the same size cabin) in an all business class configuration, and that plane will feature 76 seats. So this is a really spacious layout.
Here's a video about the new Four Seasons private jet:
Four Seasons' president of hotel operations had the following to say:
"The Four Seasons Private Jet experience defines modern luxury air travel, encouraging meaningful connections between people and places while delivering a seamless and highly personalised journey. Building on the tremendous success of our Private Jet program to date, with consistent sell outs, waitlists, and near perfect guest satisfaction rates, our drive to continuously innovate and push the conventional limits of travel has led to this new opportunity to experience Four Seasons like never before."
Four Seasons' private jet experiences are (surprisingly) successful
When Four Seasons first launched the private jet experiences I was skeptical:
If you're spending $100K+ per person on a trip, do you really want to have no flexibility in terms of what you do?
It's not like the flights as such are any more comfortable or luxurious than commercial flights on a good airline
Many people who aren't retired can't take three or more weeks off for a trip
But everything I've heard suggests this concept has been a huge success for Four Seasons. I'm guessing there are enough people who value the structure of literally not having to plan anything over the lack of flexibility, so huge credit to Four Seasons for identifying this market and doing so well with it.
Bottom line
It's great to see a hotel brand investing in a concept like this. In a couple of years they'll trade in their 757-200 for an A321LR, and it looks like a mighty snazzy plane. If you have $150K+ per person to drop on a vacation, this certainly is one way to spend it.