As mentioned earlier, hello from Shenzhen! I just landed here on Xiamen Air from Seattle, after a very good flight. It has been a busy travel week for me, as I was in the US for just 48 hours after my trip to Kazakhstan. Once I get back to the US, I'll once again be on the ground for 48 hours, and will then be headed back to Asia again — oops.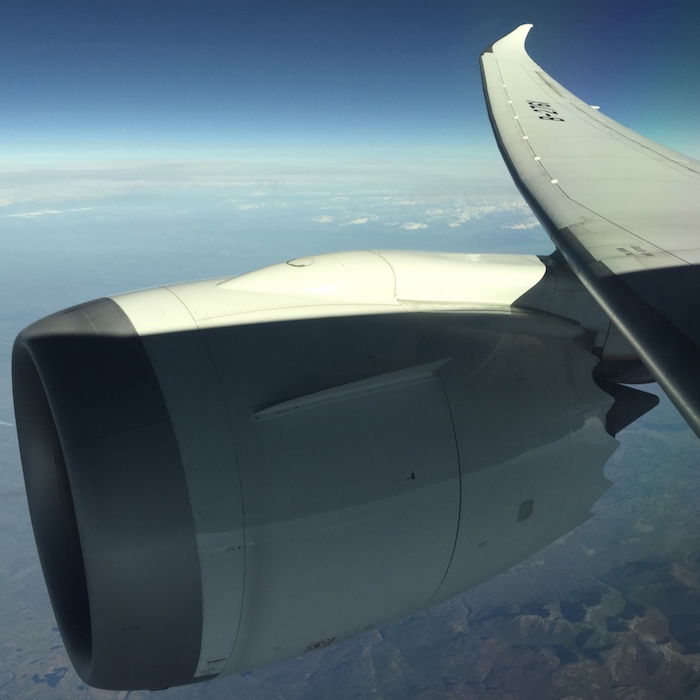 It has been a fun week on the miles & points front, between learning more about possibilities with Marriott & Starwood, increased Delta Amex offers, rumors of new credit cards coming, and more.
With that out of the way, here's a recap of this week's news:
Featured Stories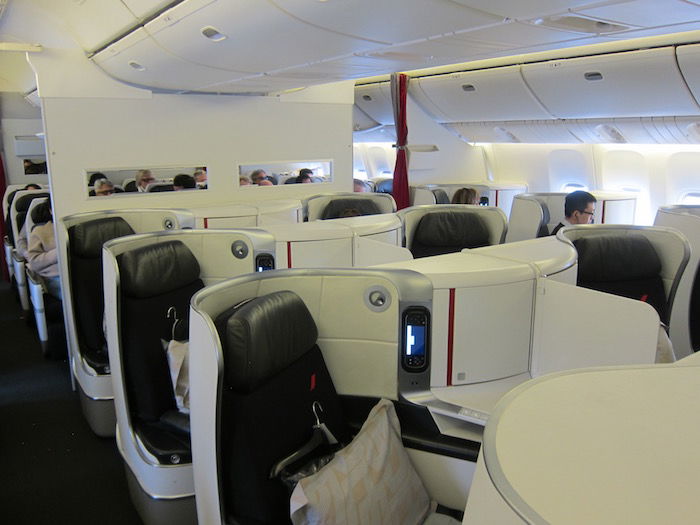 American Express has just announced some very nice increased sign-up bonuses on their co-branded Delta credit cards, including their Gold and Platinum products. The offer on the Platinum Card happens to be the best offer I've ever seen on the card.
Here are the details of the limited time offers, all of which are valid through November 9, 2016.
---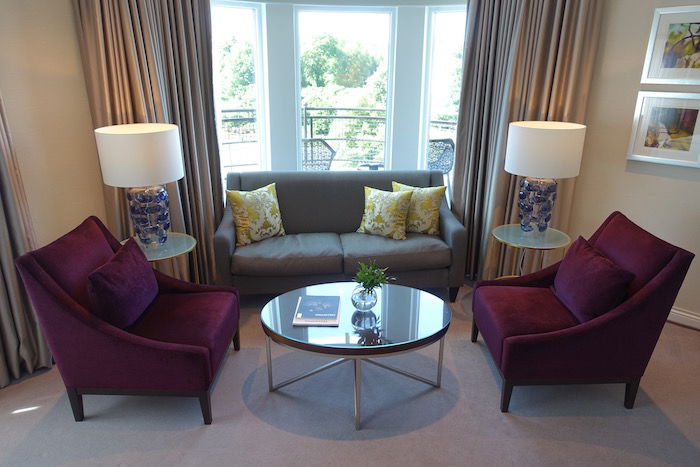 As many readers of OMAAT know firsthand, being loyal pays off – whether it comes to airlines or hotels, loyalty is rewarded with preferred status, miles, and points that can be redeemed for free nights and international first class tickets that would otherwise break the bank.
While you can't amass miles and points at most boutique or independent properties, you can still be treated like you have top-tier status, even if you've never stayed at the property before!
---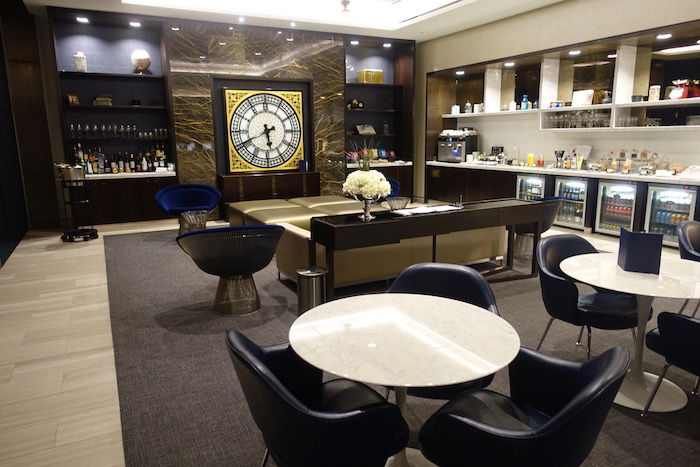 Last week I took a crazy round the world trip. I flew Korean Air first class from Vancouver to Seoul, then Air Astana business class from Seoul to Almaty to Astana to London, and finished with United first class from London to Los Angeles.
I've flown both American first class and British Airways first class on this route before, so I was curious to see how this flight would compare.
Well, I'm happy to say that I'm very pleasantly surprised by the experience. Verypleasantly surprised! I'll keep this post brief, since I'll have a full trip report soon, but I did want to share my initial impressions.
---

TIPS: Earning Miles & Promos
A New Credit Card Will Offer 3% Cashback On All Purchases!
The PERFECT Credit Card Quadfecta, At Last!
Will Amex Soon Introduce A New Premium Card?
Great Deal: Up To 70K Bonus Miles With Delta Amex Cards!
Air Canada Offering Bonus Miles For Global Travel
How To Use The Ritz-Carlton $100 Airfare Discount
Uber Is Now Selling Gift Cards — Should You Buy Them?
Save $50 On Your Next Hyatt Regency Stay With Hyatt's Co-Branded Card
Limited Time: Buy American Miles For ~2 Cents Each
Great Deal: Buy IHG Points With A 100% Bonus
6 Reasons You Should Consider Buying Alaska Miles
TRICKS: Redeeming Miles
Hilton Honors Fall 2016 Hotel Category Changes
Save 25% On Business Class Awards To Europe
TRAVEL With Ben (Lucky)
Xiamen Air 787 Business Class In 10 Pictures
This Is A Room At A Four Points By Sheraton?!?
The Simple Way I Know I've Flown Too Much
How To Be Treated Like You're A Loyal Hotel Guest (Even When You're Not)
T-Mobile Offering Free 4G LTE In Europe & South America For The Rest Of 2016!
Is This The Best Option For International Data?
Hello, Live From United International First Class!
Impressions Of Kazakhstan After Visiting Almaty And Astana
Hotel Commissions On Tours — How Much Is Too Much?
More Than I Wanted To Know About Craigslist "Massages" Near Heathrow…
REVIEWS & Trip Reports
Review: British Airways Lounge Rome Airport
Review: Hilton Rome Airport
Review: Dining At Hotel Romazzino
Review: Hotel Romazzino Porto Cervo
Blacklane: An Alternative To Uber & Pricey Hotel Cars
Air Astana 757 Business Class In 10 Pictures
Review: Dining At Hotel Cala Di Volpe
Air Astana A321 Business Class In 10 Pictures
Review: Hotel Cala Di Volpe Porto Cervo
Marriott/Starwood Merger
Apply For The Starwood Card To Maximize Your Marriott Points
How Long Are Marriott & Starwood Status Matches Valid For?
What You Need To Know About Marriott Gold Status
What Can Newly Minted Starwood Platinum Members Expect?
Should You Redeem Your Starpoints At Ritz-Carlton Hotels?
NEWS & Updates
Was Delta's Global Outage Last Month Caused By A Cyber Attack?
FASCINATING: Review Of The World's 1-Star Airline, Air Koryo!
Air France & KLM Will Finally Offer Inflight Wifi
Official: Lufthansa To Take Over 40 Airberlin Planes
Are La Compagnie's Days Numbered?
Official: British Airways Will Charge For Food & Drinks On Shorthaul Flights
Austrian Airlines Will Introduce Wifi & Premium Economy On Longhaul Flights
Argentina Is Eliminating VAT On Hotel Stays For Foreigners
Oops: American's New Uniforms Are Causing Employees To Break Out In Hives
Lufthansa Buys Brussels Airlines… Could It Be The End Of The Brand?
British Airways & Qatar Airways Announce A Joint Business Venture
Air France Will Continue To Fly The Most Outdated A380s
Air Canada's Big International Expansion: Mumbai, Nagoya, Taipei, And More!
The World's Youngest Airline Captain Is A 26 Year Old Woman
Coming Soon: Earn & Redeem Delta Miles On All Jet Airways Flights
Qatar Is Introducing Free 96 Hour Doha Transit Visas
Video: Guy Flies For The First Time, Passes Out
GREAT NEWS: Marriott Is Bringing Back Desks!
Malaysia Airlines Has A Creative Plan For Their A380s
New Contender For The "World's Worst Airline Lounge" Title
The Puzzling Reason Korean Air Doesn't Offer Inflight Wifi
Walking Down The (Airplane) Aisle In A Wedding Dress…
Emirates Is Considering Unbundling Business Class
---
I hope everyone has a great rest of the weekend!