For quite a while now, Malaysia Airlines has been trying to get rid of their A380s. The airline has six A380s, though only really needs them for their London Heathrow route, which doesn't require all six of them.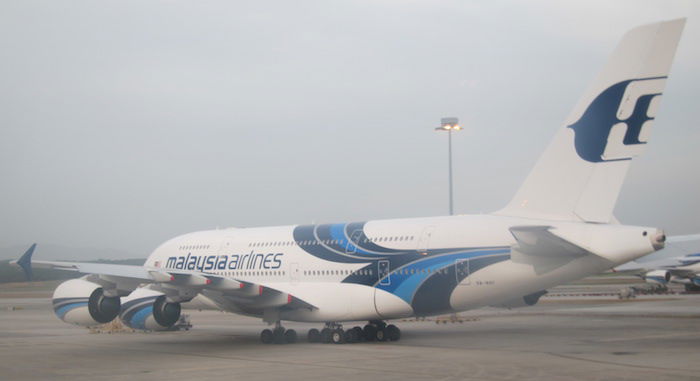 Despite their best offers, unfortunately they haven't found an interested party to buy or lease the plane. While the A380 has worked out extremely well for Emirates, otherwise the plane has been a bust, as airlines would much rather buy fuel efficient lower capacity planes, like the 787 or A350.
So without some creativity, Malaysia Airlines basically has the option between flying the planes at a loss, or parking them in the desert or at Kuala Lumpur Airport; none of those options is ideal.
However, Malaysia Airlines' new CEO (the previous CEO left for Emirates), Peter Bellew, seems to have an interesting solution for the troubled plane. He wants to create a sister business for Malaysia Airlines where they wet lease the A380 to other carriers on a short term basis. He could also see value in using A380s for more Hajj and Umrah flying (Malaysia Airlines already does those charters, but can expand them further).
Per RoutesOnline:
"What we will have to do is be imaginative," he said. "There is a clear opportunity for the aircraft from markets such as China, but airlines don't want to buy the aircraft and are nervous of such an investment, yet they have routes that can clearly support the operation of the type on a wet-lease basis."

The tentative plan will see the formation of such a wet-lease operator that will be a sister business to Malaysia Airlines that could see the aircraft remain flying for charter work and third party contracts.

"We have all the infrastructure for the aircraft from training through operations to maintenance so can provide a one stop shop to any operator," explained Bellew. "I really do think there is a business out there for such an offer."

Bellew acknowledged that the aircraft will likely remain in Malaysia Airlines operation through to late 2018 to support Hajj and Umrah flying and could continue to play a role in this market. "The Hajj and Umrah is now a 9-10 month business and the Boeing 747-400s are getting towards end of cycle. The A380, perhaps in a higher density arrangement to how we fly it, will be an ideal aircraft to support this market. I see a future for the aircraft doing this. I think it could ultimately absorb 6 to 12 aircraft," he said.
Interesting stuff! So not only does Bellew see value in wet leasing their existing planes, but it seems that he sees this as a business that could be expanded further, with 6-12 planes.
I'm curious to see if Malaysia Airlines follows through with this. While I think there's a business case for short term wet leases in general, I question whether that demand exists for the A380. Aside from pilgrimage flights, I have to wonder how many markets are big enough to support that on a temporary basis.
What do you make of Malaysia Airlines' plan to offer short term wet leases on their A380s?