Last week I wrote about how American was rolling out new uniforms for their 70,000+ employees. While uniforms in and of themselves won't change the customer experience, symbolically they represented the "new American" becoming one, since previously American and US Airways flight attendants wore different uniforms (I wish they'd have the same policy of creating a consistent experience for their cabins). 😉
Furthermore, the new uniforms seemed to be a real point of pride for many employees, and they do look sharp. I saw a lot of employees posting pictures all over the internet in their new uniforms last week, and they seemed overwhelmingly happy with them.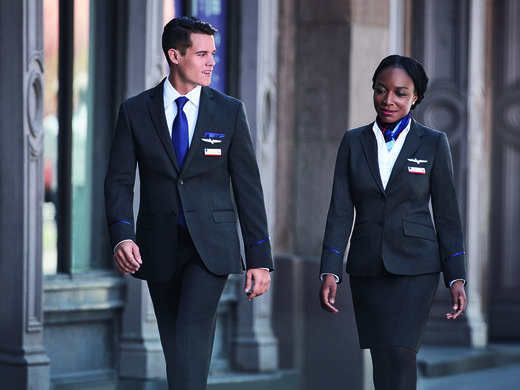 Well, unfortunately it looks like not all of American's flight attendants are happy with the new uniforms. Specifically, more than 400 American flight attendants have complained to the airline and the union about having broken out in hives and experiencing itching and headaches since they put on the new uniforms.
Per the Chicago Business Journal:
An AA spokeswoman confirmed that the company has received complaints about the new uniforms, which the company, at this juncture, believes may be related to a wool allergy among some affected employees

The spokeswoman said these employees have been given the option of getting new uniforms made out of a polyester material. But one flight attendant source said the health symptoms also appear to be occurring when employees are wearing uniform pieces made of cotton.
Ouch! For what it's worth, American has ~25,000 flight attendants, so more than 400 flight attendants breaking out in hives isn't insignificant — that represents almost 2% of flight attendants.
Hopefully they can get this figured out…