Qatar is the richest country in the world in terms of GDP per capita. They're certainly using their flag carrier, Qatar Airways, as a way of putting Doha on the map and making it a popular transit point. The primary purpose of Gulf carriers isn't necessarily for the airline to turn a direct profit, but rather to contribute to the overall development of their respective homes.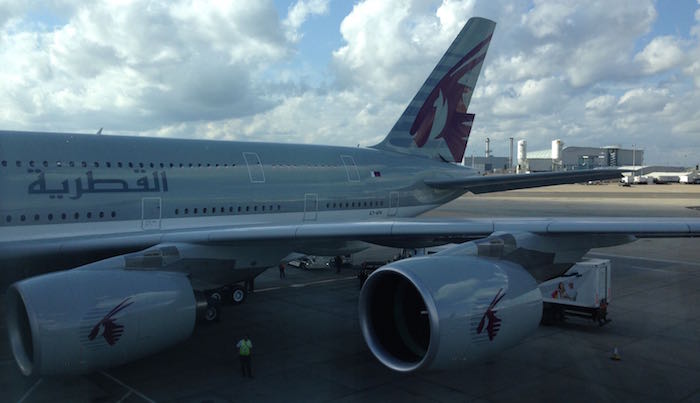 Qatar Airways A380
After all, where would Dubai be without Emirates, for example?
That's why I've always found it a bit odd that Qatar charges a fee for a tourist visa on arrival. As an American I can visit the UAE without paying anything, while they swipe my credit card at immigration when I arrive in Doha. You'd think they'd want to do everything they can to make a stopover in Doha attractive to potential passengers, though they don't.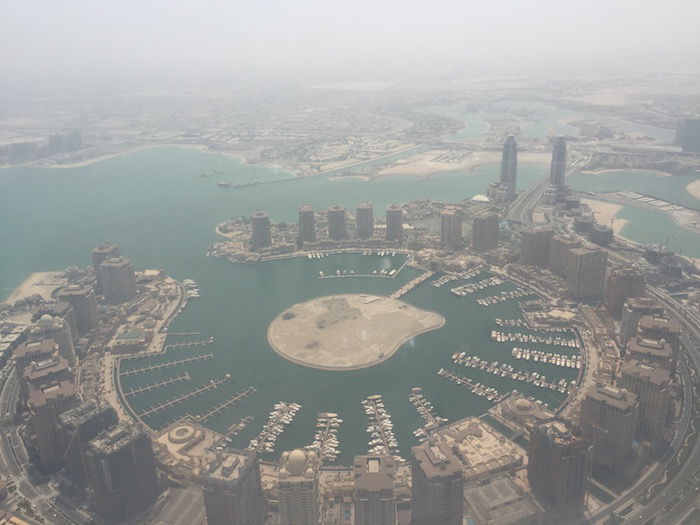 The Pearl, Doha, Qatar
The one exception has been if you have a stopover and book one of their complimentary city tours, which is available on a first come first service basis, and comes with a complimentary transit visa. It's a cool offering, though is only available to passengers on Qatar Airways ticket stock, and also has limited space, so there's no guarantee you'll be able to use it.
Well, it looks like Qatar will be adding more opportunities for free transit visas at last.
Qatar will begin to offer free visas on arrival for passport holders from eligible countries who are transiting Doha for at least five hours and for up to 96 hours (four days). The complimentary transit visa will be available on arrival, though we don't yet know when this new offering will be implemented.
An article from Qatar Day also suggests that Qatar Airways is reworking their fare structure to promote this initiative, suggesting that the airline will allow free stopovers in Doha on more fares. That's a no brainer for the carrier, and is similar to what Icelandair and WOW Air do for passengers traveling through Reykjavik.
Bottom line
This is a great change. While Doha isn't the most interesting place in the world, I think it's worth visiting just about everywhere at least once, and this change makes that slightly more affordable.
(Tip of the hat to LoyaltyLobby)