Hotel branding has long been a mystery to me. Now that Marriott's takeover of Starwood is complete, the "combined" group has roughly 30 hotel brands. Even though I follow this stuff pretty closely, I couldn't tell you the difference between most of the brands.
In any event, you can read all about the new Marriott/Starwood program here.

Part of the reason we see so many brands is because it allows hotel companies to sell more properties to investors. An investor might not want to open the third Sheraton in a city, but maybe they'd like to open the first Aloft or Four Points? After all, the major hotel groups primarily make money by managing hotels and getting a percentage of the revenue, rather than by owning the hotels themselves.
With that in mind, we often see a lot of inconsistency when it comes to the quality of hotels within a given brand, and we've written in the past about what a mystery hotel branding can be.
On Thursday night I stayed at the Four Points Seattle Airport South, and it was another perfect example of how hotel branding confuses the heck out of me.
Sheraton as such is a confusing brand, and Marriott's CEO is on record as saying he doesn't really know what to do with it, since it lacks an identity. Perhaps even more confusing is Four Points by Sheraton, which is inspired by Sheraton, and is equally confusing.
Case in point, check out how gorgeous the lobby of the Four Points Seattle Airport is. When I arrived at the hotel late in the evening, I noticed the lobby smelled amazing. I asked the friendly associate about it, and he said it was "the Four Points signature scent."
Huh, Four Points has a signature scent? And it actually smells good??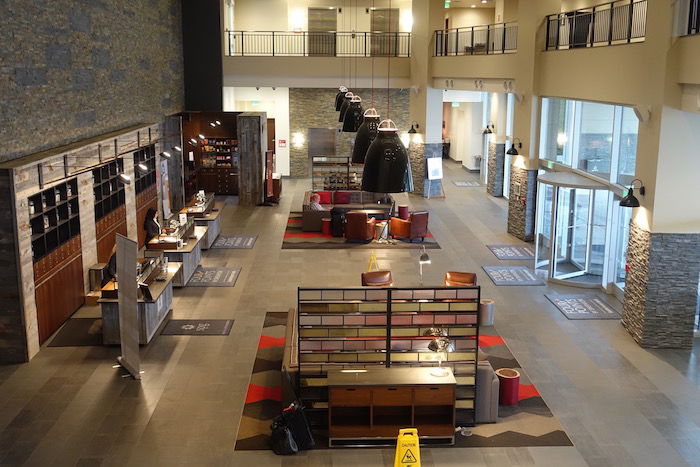 As you can probably imagine, I was even more surprised when I was informed that I had been upgraded to a loft suite. I didn't realize most Four Points properties had suites, let alone loft suites… let alone at an airport property!
Admittedly it's not furnished like a Four Seasons, but still, check out how gorgeous the room was.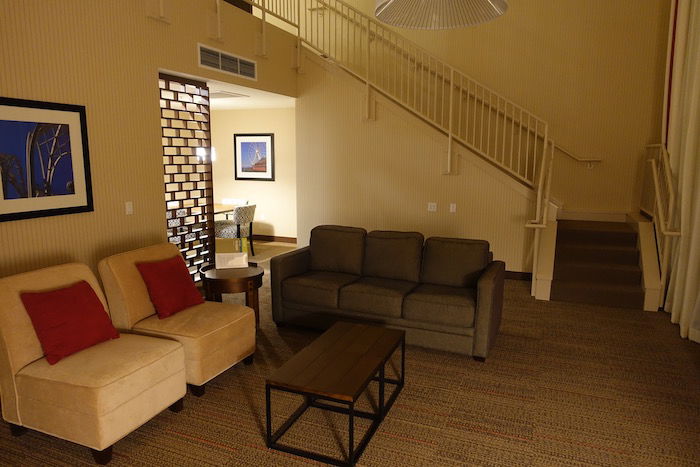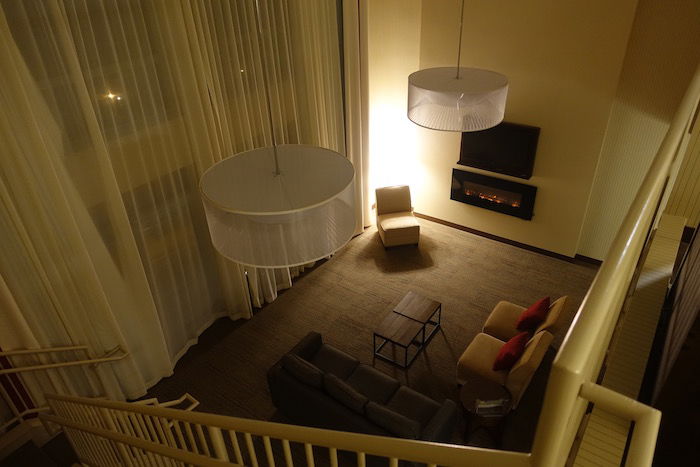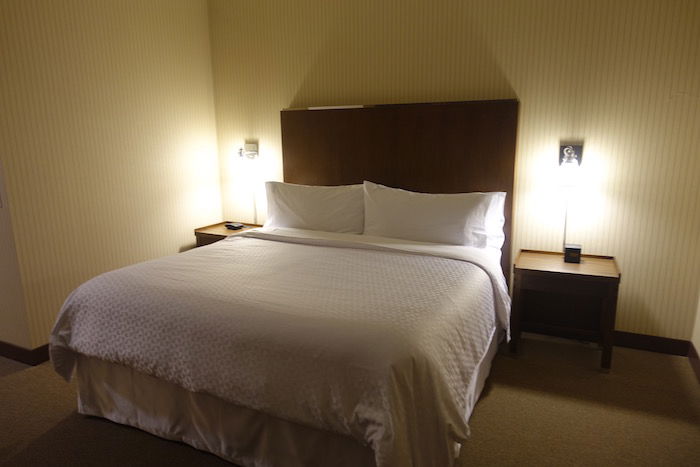 It had two full bathrooms, a dining room table with seating for four, a fake fireplace, etc.
It wasn't just that the room itself was beautiful, but the service at the hotel was great, the entire property was spotless, etc.
Bottom line
It has been a while since I've stayed at a hotel with such a huge contrast between what I was expecting and what I experienced. Admittedly all major hotel chains have some inconsistencies. Four Points is a brand I don't get to begin with, so I was even more delighted when I found the property to be this nice.
Does anyone "get" the Four Points brand? Is this in fact closer to the norm, and I've just been staying at bad properties, or…?