Air France is in the process of refreshing their longhaul fleet, including introducing some great new first & business class seats.
Air France's new first class seat must be one of the coolest new products out there. The product looks so clean and stylish. Rather than going for some fully enclosed suite, Air France instead has curtains around the seats, which is pretty awesome.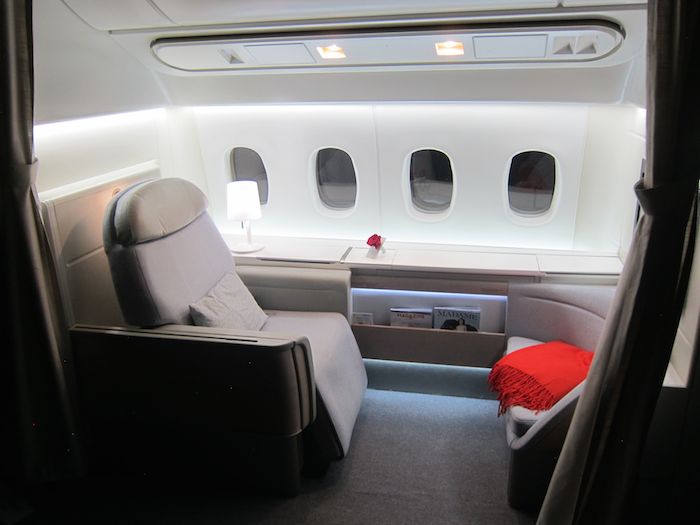 They also have some great new reverse herringbone seats in business class, which is a hard product that's tough to beat.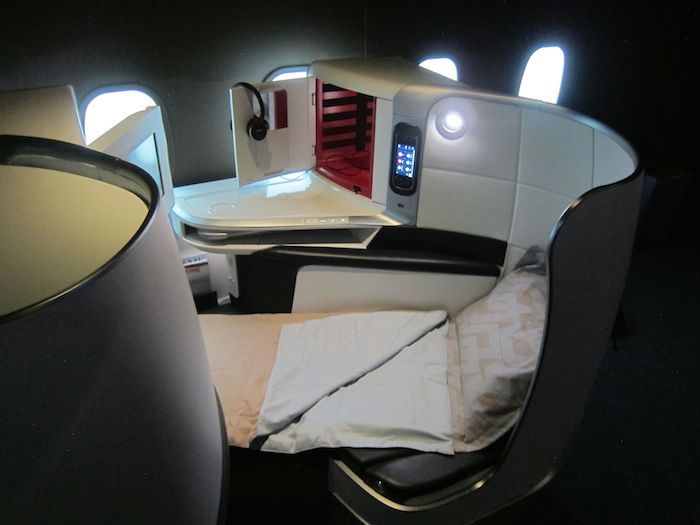 The airline has been making good progress upgrading their 777s, which are the backbone of their longhaul fleet. Earlier this year Air France also announced that their A330s should get the new business class product starting late next year, and the project should be completed in 2018.
This leaves us wondering about their A380 fleet, as they have 10 of these aircraft.
Air France's first class product on the A380 is pretty outdated at this point, though still reasonably stylish.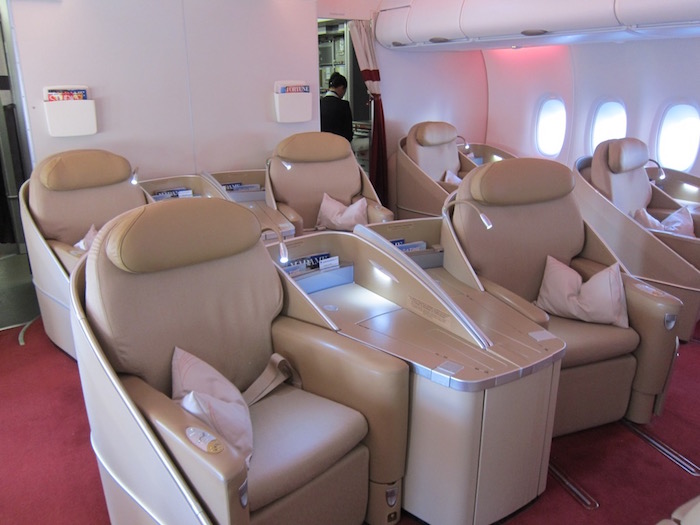 The real problem is their business class, as it features angled seats. Air France is the only airline not offering flat beds in business class on their A380s.
When Air France first announced their new first & business class product, they said their plan was to install their new first & business class product on the A380 starting in 2017. At the time that seemed like a long time to wait…
Well, per French publication La Tribune, Air France's CEO is now indicating that the A380 refurbishment will start in 2019 and be completed by 2020. Apparently it's because he wants to prioritize the A330 reconfiguration instead, and they haven't yet decided how many seats they want to put in each class of service on the A380, and they want to "get it right."
While I understand reconfiguring planes is expensive, it seems a bit ridiculous that the planes they use in their most premium markets won't feature a flat bed business class product until 2020. Also, if they haven't figured out the ideal configuration for the A380 based on historical data at this point, then I don't think they ever will.
Air France's new business class product is great, though it sure is tough to manage expectations when you're advertising a new product, while your flagship plane has business class seats that don't even go flat.
Oh well…
(Tip of the hat to KarelXWB)