Last January it was first announced that Qatar Airways would be buying a 9.99% stake in IAG, the parent company of British Airways and Iberia. Qatar Airways is government owned, so basically the country was buying the stake. Then a few months ago Qatar Airways raised their stake in IAG to 15%.
There were probably two primary motivations for this $2+ billion investment:
The Gulf countries are looking for ways to diversify their assets and develop economies that are sustainable long term, long after oil runs out (decreased oil revenue is already impacting Gulf countries)
The Gulf carriers are constantly fighting political battles when expanding, given how many foreign airlines selectively don't want to compete with government owned/subsidized airlines in the Gulf; by buying stakes in other carriers, the Gulf carriers are increasing their soft political power
Well, up until now Qatar Airways' investment in British Airways has been strictly financial, and we haven't actually seen an expanded partnership between the two airlines. That's about to change.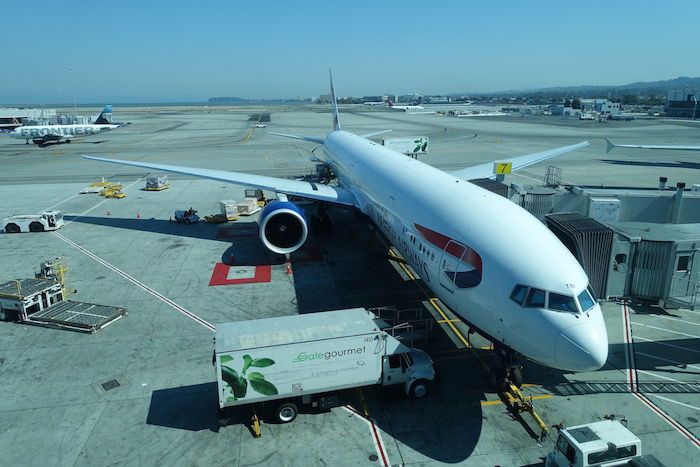 British Airways 777
British Airways & Qatar Airways announce joint business venture
Many of you may know that on transatlantic flights there's a joint business venture between American, British Airways, Finnair, and Iberia.

Well, now British Airways and Qatar Airways are launching something similar, except for flights going east from the UK.
British Airways & Qatar Airways have just announced a joint business venture that will come into effect as of October 30, 2016. Here's what this means for consumers, per the press release:
The joint business will benefit customers by offering a wider choice of flights, an enhanced network, greater choice of fares and superior benefits for members of their frequent flyer programmes.

This agreement will also strengthen the oneworld alliance and enable it to compete more effectively on the included routes creating greater competition and increased options for consumers.
What will this joint business look like in practice?
The joint business will benefit customers by providing better links between the UK, continental Europe, Asia, Middle East and Africa, with a greater choice of flights and enhanced frequent flyer benefits. The revenue-sharing agreement will allow the airlines to cooperate on scheduling and pricing, providing customers with more flexible options and an attractive range of fares.

Customers will be able to travel more easily on the airlines' combined route network which will serve more than 70 destinations. The joint business will see the two airlines code-sharing on all non-stop flights operated between the UK and Doha and connecting services to destinations in the UK, continental Europe, Middle East, Asia and Africa. This will include British Airways' daily direct flights from London Heathrow to Doha.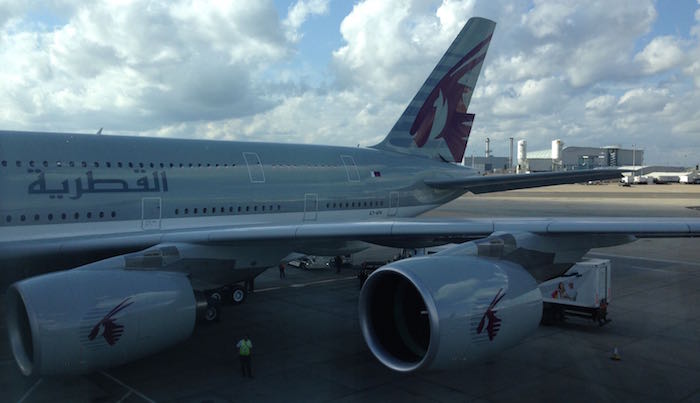 Qatar Airways A380
Why you shouldn't necessarily be excited
On the surface this seems positive. Coordinated schedules, enhanced benefits, and a more seamless travel experience, are all positive things.
However, let's keep in mind that a joint business also leads to coordinated pricing. In terms of pricing, the effect is very similar to two airlines merging, but only over a portion of their route network. The airlines are going from competing with one another to coordinating prices.
Qatar Airways is known for their cheap business class fares, including between Europe and various points in Asia, Africa, and the Middle East. Historically their incentive to provide these cheap fares has been to "steal" passengers from British Airways. With coordinated pricing and one their biggest UK competitors now becoming an airline they're sharing profits with, they have less of an incentive to price low.
I'm not suggesting that this is necessarily bad for consumers (at least not immediately), but rather I'm just pointing out that joint ventures can also lead to higher pricing, given the even more dominant market position they'll be in.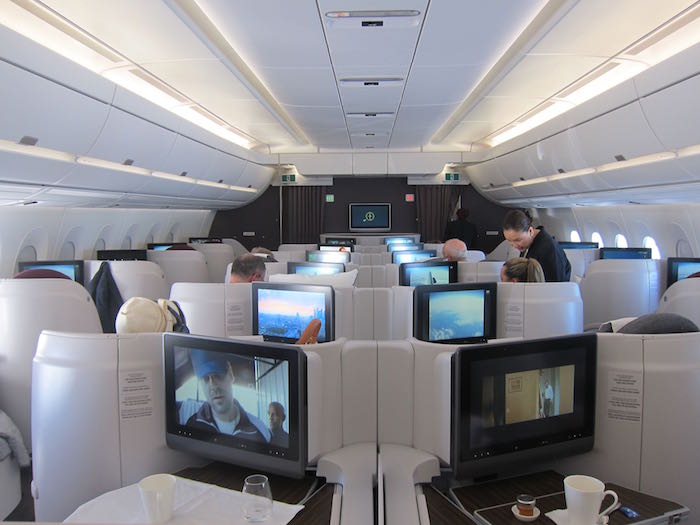 Qatar Airways A350 business class
Bottom line
It's interesting to increasingly see the Gulf carriers operate joint business ventures. Emirates has a huge joint business with Qantas, Etihad has joint businesses with some of the airlines they have stakes in, and now Qatar Airways is launching their biggest joint business yet.
I'm curious what additional frequent flyer benefits this leads to, though in practice I'm not necessarily excited about what this means for pricing in markets covered by this deal.
What do you make of the new joint business between British Airways and Qatar Airways?