We've known for a long time that airberlin has been in a rough financial situation, as they've fundamentally had an identity crisis. They couldn't decide whether they wanted to be a low cost carrier or a full service airline, in terms of their route network, product offering, etc. Despite Etihad's significant investment in airberlin, they've continued to rack up unsustainable losses, and needed a change.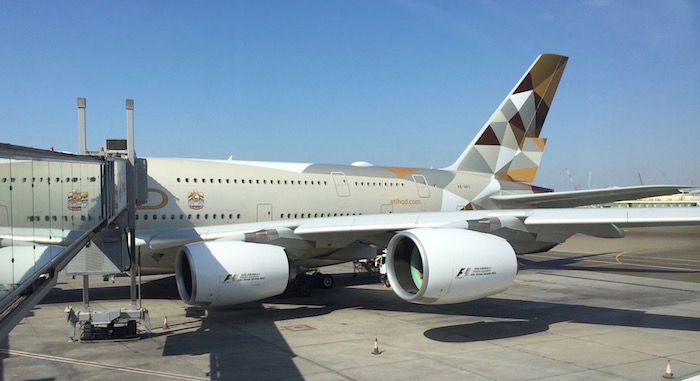 For a while now we've been hearing about airberlin's restructuring plan, which sees them leasing many of their aircraft to Lufthansa. It may seem a bit odd for an airline to lease their planes to their biggest rival, but the two airlines do share one common goal: to keep EasyJet and Ryanair out of Germany as much as possible. So I guess the strategy comes down to "the enemy of my enemy is my friend."
Well, the details of airberlin's massive restructuring are now official. Here's the bullet point summary of their changes:
Dedicated, focused network carrier will serve higher-yielding markets from Berlin and Dusseldorf, with a core fleet of 75 aircraft, as a leaner, more efficient business
Touristic business separated into an independently operating business unit as strategic options are evaluated
Up to 40 aircraft to be provided to the Lufthansa Group*, reducing excess capacity while protecting employment and minimising restructuring costs
Airberlin will lease 40 planes to Lufthansa
By the summer of 2017, airberlin plans to wet lease 40 Airbus A320 family aircraft to the Lufthansa Group (including 29 A320s and 11 A319s). These planes will be used by both Eurowings and Austrian, apparently.
This is a six year wet lease deal, which means that airberlin is responsible for the aircraft, crew, maintenance, insurance and overhead services. So essentially the planes will be repainted in Austrian and Eurowings colors and operating their flights, though everything else about them will be airberlin's responsibility.
This essentially allows airberlin to reduce their losses and liability. Meanwhile Lufthansa assumes all the upside and downside of the deal.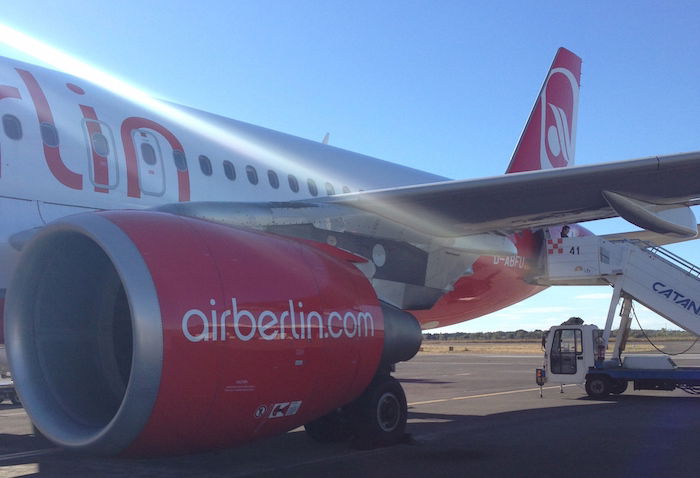 What will airberlin look like going forward?
Once all is said and done, airberlin will have a total of 75 aircraft, including 17 Airbus A330 aircraft, 40 A320 family aircraft, 18 Q400 turboprop aircraft.
Given the smaller scale of their operation, fewer staff will be required, so they plan on laying off 1,200 people by the summer of 2017.
For the first time I can remember, airberlin is also being clear about their strategy going forward:
"The core airberlin proposition in future is now clear: a dedicated focused network carrier serving higher-yielding markets from two hubs in Dusseldorf and Berlin.
"A leaner, fitter, stronger airberlin has a bright future."
It's good that they finally have a core strategy now, which is to serve higher yield markets out of Dusseldorf and Berlin, rather than a lot of random leisure destinations.
On top of that, airberlin is hoping to expand their US flights, and also concentrate on year-round short-haul business markets, including Italy, Scandinavia, and Eastern Europe, along with getting a higher share of domestic business travel.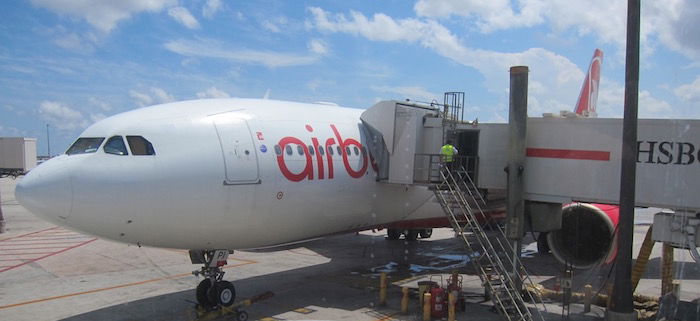 At the same time, airberlin will be operating their leisure routes under a separate business unit. It seems pretty clear that they're eventually hoping to sell that off and focus on their core operation as a network schedule airline.
Bottom line
While it's unfortunate to see cuts to this degree, this seems like a very smart move. Airberlin finally has a vision for what they want to be, and is able to focus on the core of what they want to do thanks to their smaller fleet. So I'd say this is great news for airberlin, even though the job cuts are sad. Then again, I suppose laying off some people now is better than having to lay off everyone in a couple of years when the airline would have likely otherwise gone out of business.
At the same time, I'm still not sure I totally understand the Eurowings strategy, as Lufthansa seems to be going through an identity crisis of their own. I understand they're taking over a lot of these routes because they want to prevent EasyJet and Ryanair from entering these markets, but are they really planning on taking big losses on these routes, or how are they going to improve on these routes?
It will be interesting to see how this all plays out…