Update: British Airways is changing its Euro Traveller service as of 2021. Here are all the details.
Early last week I wrote about the rumors that British Airways will begin switching to a "buy on board" model for short-haul flights. British Airways' current CEO used to be the head of Spanish low cost carrier Vueling, and it seems he's trying to expand his low cost carrier ideas to British Airways.
Well, this change is now official. British Airways will begin charging for all food & drinks in short-haul economy. This will apply on all short-haul flights out of London Heathrow and London Gatwick as of January 11, 2017, and on all London City and London Stansted flights by summer 2017.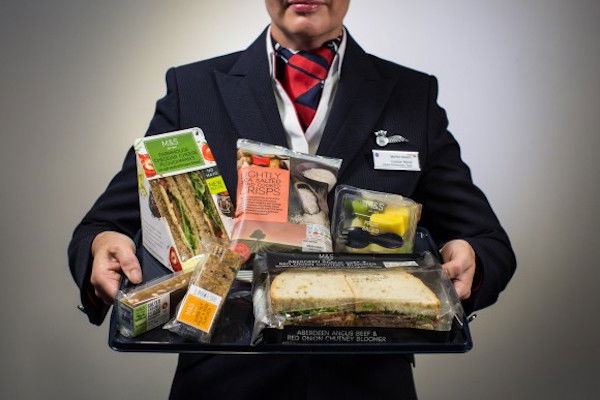 We're used to airlines spinning negative changes as "enhancements", but British Airways' press release on this change is next-level spin. The headline of the announcement of British Airways eliminating free food & drinks is "British Airways And Marks & Spencer Join Forces To Provide Best Food In The Sky For Short-Haul Customers."
Really?
British Airways' CEO of course highlights what a fantastic change this is, and that it's due to customer feedback:
Alex Cruz, British Airways' Chairman and CEO, said: "We know our customers expect a great experience with British Airways. They've told us we are experts in flying and service, but when it comes to catering on short-haul flights, they want to choose from a wider range of premium products. Like British Airways, Marks & Spencer is a well-known, premium British brand that is respected and trusted, so it's an ideal partnership, providing our customers with a choice of products they recognise and value."

"I firmly believe what we are delivering breaks the mould and sets a new standard in short-haul catering. We will be providing a selection of premium brand, fresh food options and a menu that will be refreshed on a quarterly basis.

"We will also enable travellers to be able to use their Avios, the points they earn as an Executive Club member, to purchase meals. We know they're always looking for ways to use their Avios and this is a great option for them."
So, what can we expect in terms of the offerings?
Prices will range from £1 for hand cooked crisps up to £4.95 for a Balanced for You spiced chicken with quinoa and rice salad.

Breakfast options will include Greek style natural yogurt with summer berry compote and granola (£1.95), classic fruit salad with pineapple, melon, mango, apple, kiwi and blueberries (£3.10). Hot options will be the M&S Café bacon roll with pork from British farmers (£4.75) and a tomato and mozzarella focaccia (£4.75).

Fresh sandwiches will be available including the Aberdeen Angus beef and red onion chutney bloomer (£4.75) and the classic cheese ploughman's with nine-month aged farmhouse mature cheddar and vine ripened tomatoes, pickle and mixed salad (£3.00).

Other snacks will include a nut assortment of almonds, brazil, cashew and hazelnuts (£1.60), wasabi peas (£1.60), salted cashews (£1.60), Oriental snack mix (£2), super fruit, nut and seed flapjacks (£1.45), salt & vinegar and lightly salted hand-cut crisps (both £1).

Confectionery options will include a made without wheat salted caramel hazelnut millionaire bar (£1.45), a grab-bag sized milk chocolate covered popping popcorn and pretzels (£2.45), packs of mini oat biscuits (£1.10), Swiss milk chocolate mountain bars (£1.70), the famous Percy Pigs (£1.80) and 'The Whippy One' (£1).

The airline will also offer customers a full bar service with soft drinks priced from £1.50 and alcoholic drinks from £4.
So yeah, they'll even be charging for water and coffee. You can also redeem Avios for any of the buy on board items, and it seems like the rate is roughly one Avios per US cent (give or take), which isn't an especially good deal.
Shorthaul business class passengers will continue to be offered complimentary meals, which are being "improved and revamped from spring 2017 as part of the changes to shorth-haul catering." The exact changes should be announced nearer to when the changes are implemented.
Given that British Airways views charging for water and coffee as something their customers should thank them for, I'm a bit worried. 😉
Initially there was speculation that business class passengers would simply get buy on board food & drinks for free, so we'll see what happens.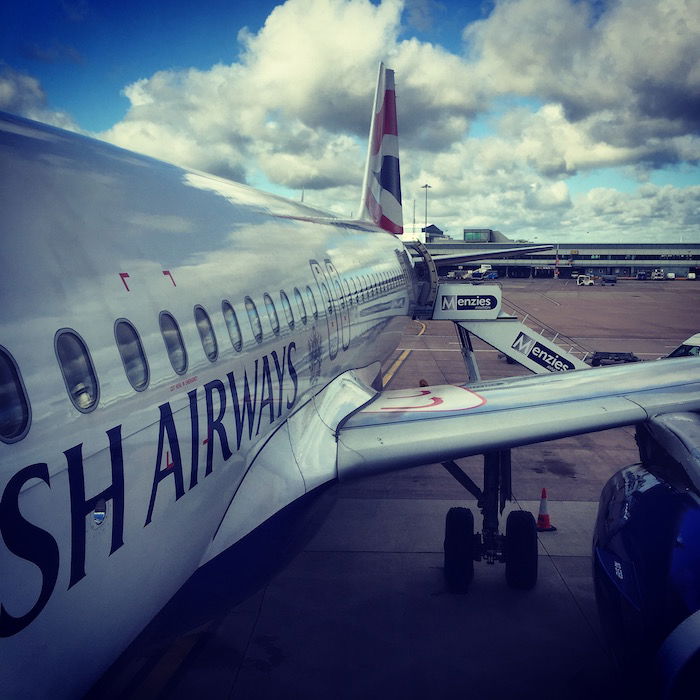 Bottom line
On one hand I don't blame British Airways for these changes, because they're facing tough competition within Europe. Do I like to see airlines cut service? Of course not. But at the same time this could very nicely help them improve their performance. Long term they may even be able to staff some flights with fewer crew given the reduced service requirements.
At the same time, free food & drinks was one of the few things differentiating British Airways from the competition, and that advantage is now gone.
What really drives me nuts, though, is this press release. It's next level spin.
What do you make of British Airways charging for all food & drinks on short-haul flights?