Update: This has now happened, and Emirates has rolled out unbundled business class fares.
Over the past several years we've seen the US carriers add an almost endless number of fees for passengers. Fees are really what's driving US carriers into profitability. While we've seen fees for things like bags for years, the biggest trend we're seeing nowadays is US airlines truly unbundling economy.
This is an area where Delta innovated with their "Basic Economy" fares, where increasingly their cheapest fares don't come with seat assignments, aren't refundable in any ways, and offer no upgrade opportunities.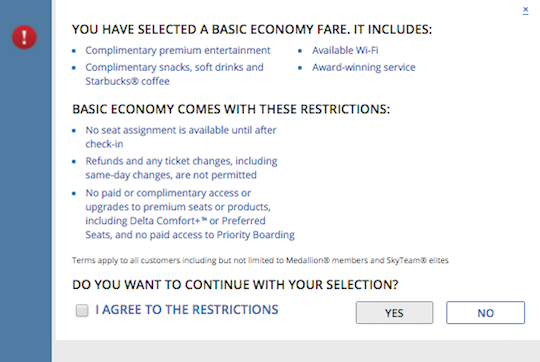 Initially these were introduced in markets where ultra low cost airlines like Spirit operated, but they've expanded significantly. American is planning on rolling these out over the coming months as well.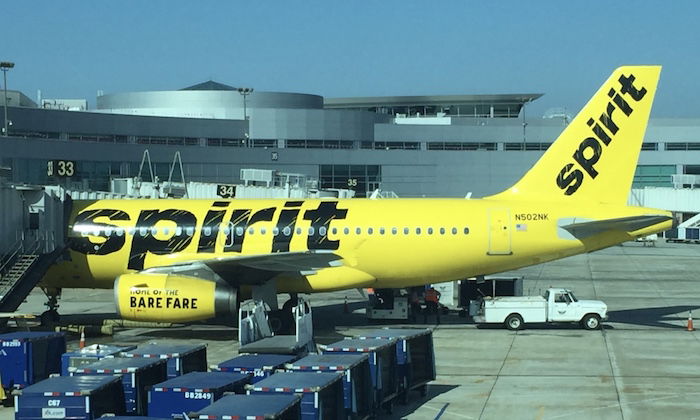 While historically the Gulf carriers have been known for their full service approach to things, it looks like that's slowly changing. With the global economy where it is, with fears of terrorism, and with the impact that low oil prices are having on yields at Gulf carriers, even these "luxury" airlines are having to adapt.
Last week I wrote about how Emirates will soon be charging for seat assignments on their lowest economy fares, a move that many were surprised by.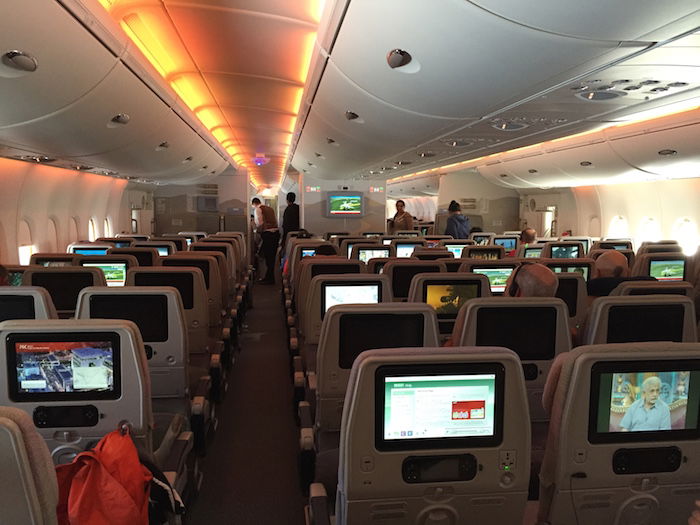 However, it looks like Emirates may soon be unbundling their business class product. At least that's what Emirates president Tim Clark hinted at in a recent interview with Skift about the "next generation of fees."
Here's the first thing he said that I find really interesting:
Skift: In a competitive industry, how do you maintain an edge over other airlines so you can fill seats while maintaining costs?

Clark: The trick is to match [price], and deliver more. That is becoming more difficult these days, because in the old days, we were the only kid on the block doing what we're doing. Now, there are others who are emulating us. They are following, essentially, the same business model. It's becoming more competitive and let's say, interesting. Because certain segments of our markets have become deeply discounted, we're having to look and see whether we can extract more value through the the ancillary revenue stream. It's somewhere we've never traditionally gone, but the digital world tells us that that's the way people are thinking. Where the value is clear to them, and is delivered to them on a manner that they expect, they will pay for [extras].
This is indeed true nowadays, as they're no longer just facing competition from network carriers, but also from the likes of Norwegian, other growing Gulf carriers, etc.
Emirates has been considering adding a premium economy product for a while, though based on the interview it seems like Clark doesn't want to follow through with it. He thinks the process of implementing it will be difficult, and he's not sure where to position it in relation to economy and business class.
But he sees some opportunities to unbundle business class:
Skift: Is it possible you might focus on selling discounted business class seats instead?

Clark: I know certain segments will take [premium economy] straightaway. Baby boomers, the aging population of Europe. No mortgages, money in the bank, spending the inheritance of the children, that kind of thing. But they would prefer to have a bed.

You might just say, 'OK, I'll give you a special price, just for the [business class] bed. I won't give you the incentives. I won't give you ground. You'll get the business product in the air only, and that's it.' No chauffeur drive, no business-class lounge, no expedited [security] search. No uplifting your baggage allowance, et cetera. You just pay for the bed. I'll give you a price for that. Maybe, if you've got business class seats going begging, that's the easy way to go, rather than create a completely new product, which is going to upend the distribution systems, upend service delivery and upend the logistical management on the operational side.
Wow! I don't think I've ever heard the head of an airline suggest this, and it's certainly interesting. Emirates does have some extremely attractive business class fares, and in practice I suspect we'd simply see the lowest fares switch to this model, rather than them truly introducing cheaper business class fares across the board.
This could still represent a great deal for consumers, though it'll take some getting used to, as it's a departure from how things have been done for a long time.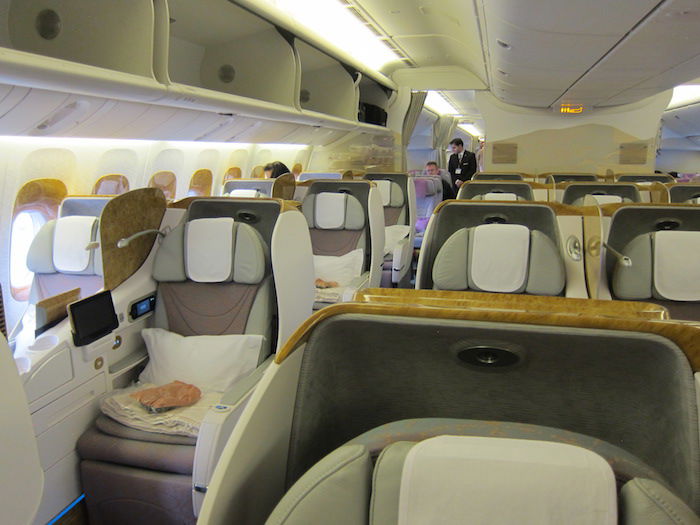 Bottom line
This would be an interesting new trend. We've seen airlines start to unbundle economy fares because yields have fallen, so they need to better be able to segregate customers.
The new trend is that business class fares have fallen globally, so could we slowly see them unbundled as well, to segregate their customers base there as well?
What do you think — will we see Emirates (and eventually other airlines) start to unbundle business class?
(Tip of the hat to Tagging Miles)