I've just wrapped up my flights on Air Astana. As some of you may recall, my itinerary from Seoul to London allowed me to have stopovers of just under a day each in Almaty and Astana.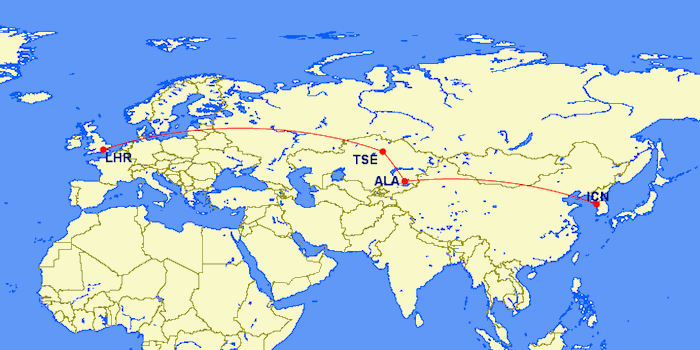 This trip was exciting not only because I'd get to try a nifty new airline, but also because I'd get to experience a little bit of a new country that I can't imagine I would have otherwise visited anytime soon.
Let's be honest — when you bring up Kazakhstan in the US, the first thing that most people think of is Borat. At least that's the feedback I got when I planned my trip.
Anyway, the focus of this blog is mainly on the journey rather than the destination, though I did want to briefly share my impressions of the two cities. Let me again clarify that I spent under 24 hours in each city, and as usual had to sleep, work, get to the airport early to review lounges, etc. So in reality my time spent exploring the cities consisted mostly of a 3-4 hour tour in each city, which at least gave me a good overview.
Thoughts on Almaty
Before visiting, the only thing I really knew about Almaty is that it's surrounded by mountains and had some cool skiing and hiking.
My perception of the city was probably skewed by two things:
I wanted to go into the mountains, though the concierge said that due to the weather forecast that didn't make sense
My tour was on a Sunday morning, so the city felt a bit dead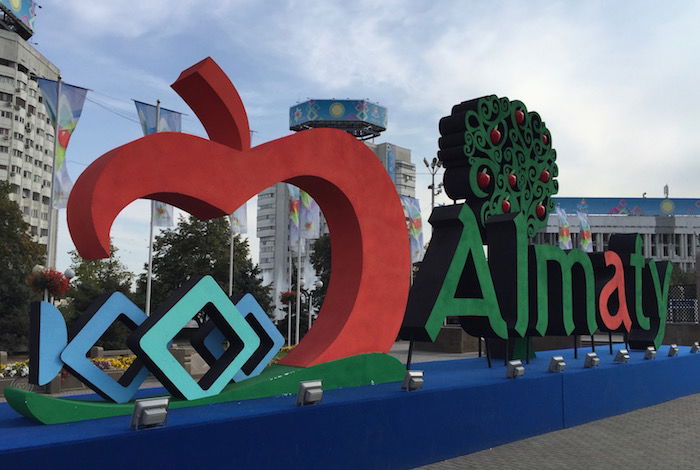 With that in mind, the city was interesting to see, though I didn't pick up on any sort of a vibe. The city's architecture was largely Soviet-era (as you'd expect), though there were also some gorgeous buildings smattered throughout the city. I was impressed by how many parks there were, though with the weather in Kazakhstan, I guess that's only useful for so many months of the year.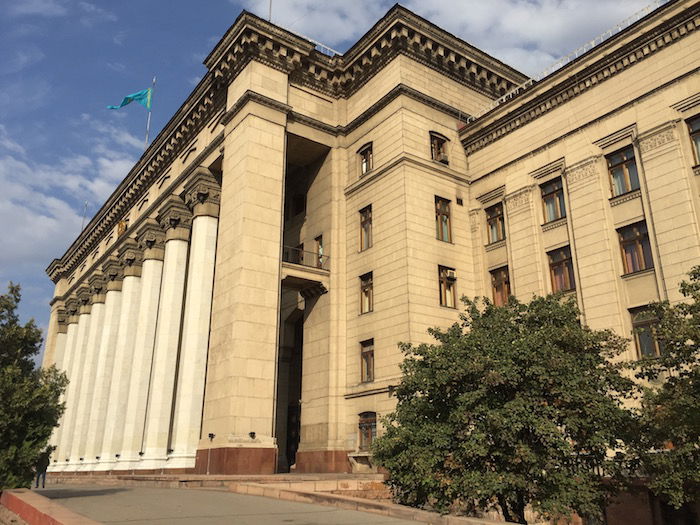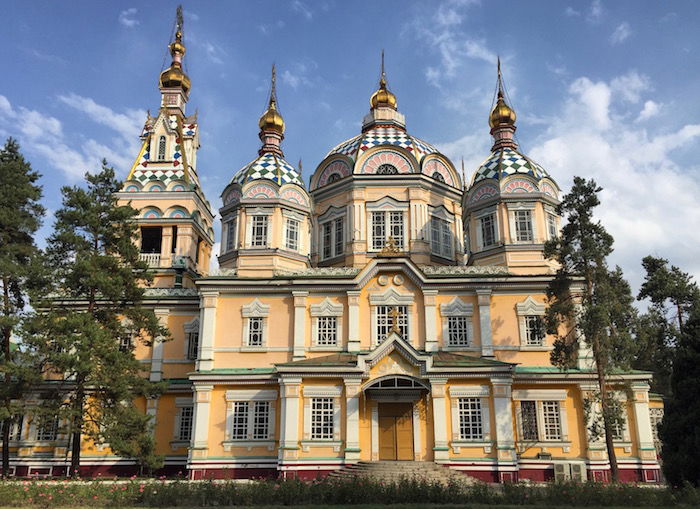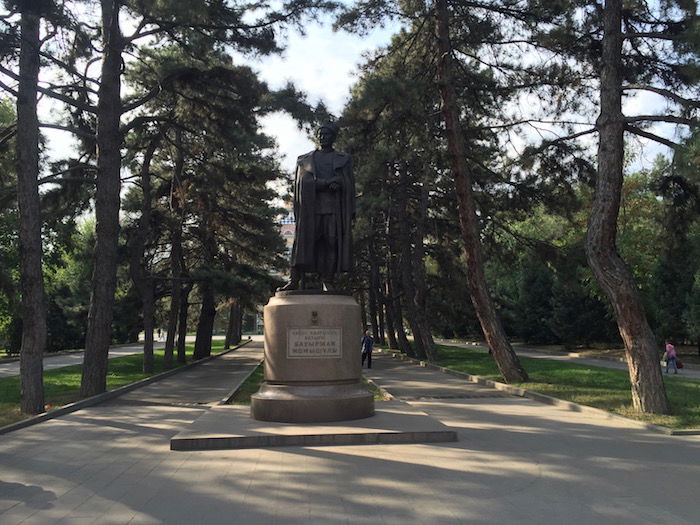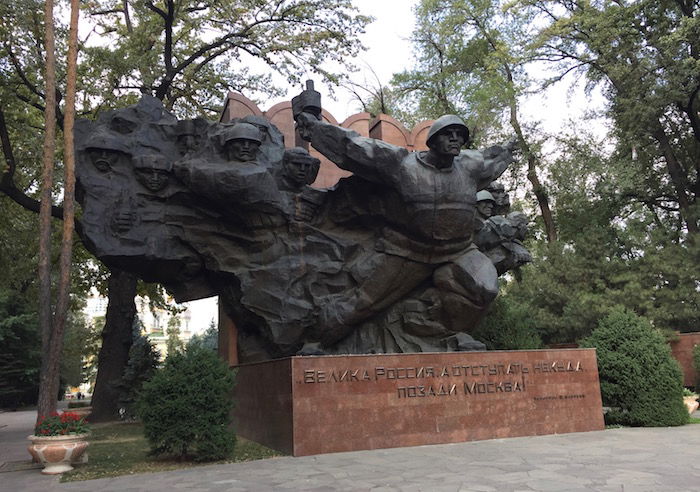 We took a cable car up a (small) mountain, which afforded nice views of the city, but overall I just came away feeling pretty indifferent.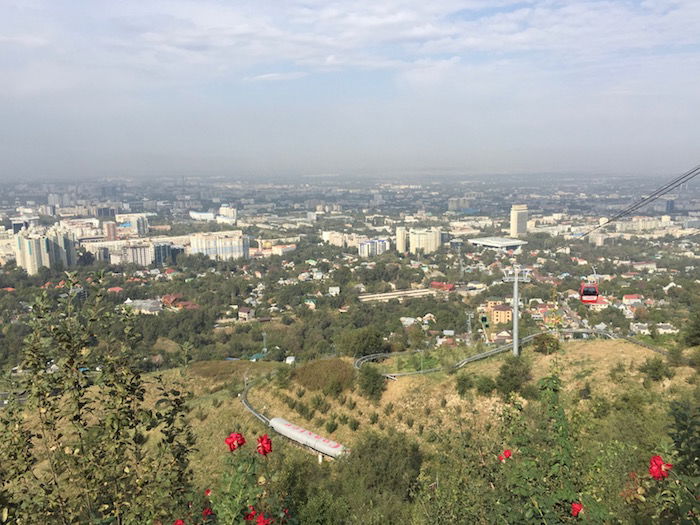 From my very brief stay I just wasn't very impressed, though I wish I would have been able to visit the mountains, as it looks like there's some gorgeous landscape just outside the city.
Thoughts on Astana
While Almaty is the biggest city in Kazakhstan, Astana is the capital, and is quickly growing. I knew virtually nothing about the city before visiting.
Well, I can't even begin to say how in awe the city left me. I don't think I've ever seen a city with such varied architecture. A lot of cities have a couple of weird/cool/awesome buildings that really stand out, while in Astana there's one in every direction you look.
Also, the amount of construction going on in Astana was unreal. There were entire areas of the city where a dozen skyscrapers were being built at once.
I also got the sense that Astana has a vibrant ex-pat community. Walking around I heard a lot of people speaking English, and the entire city just felt more cosmopolitan.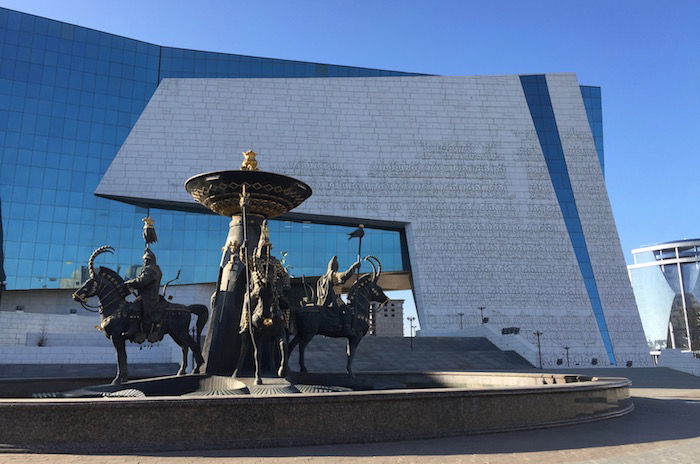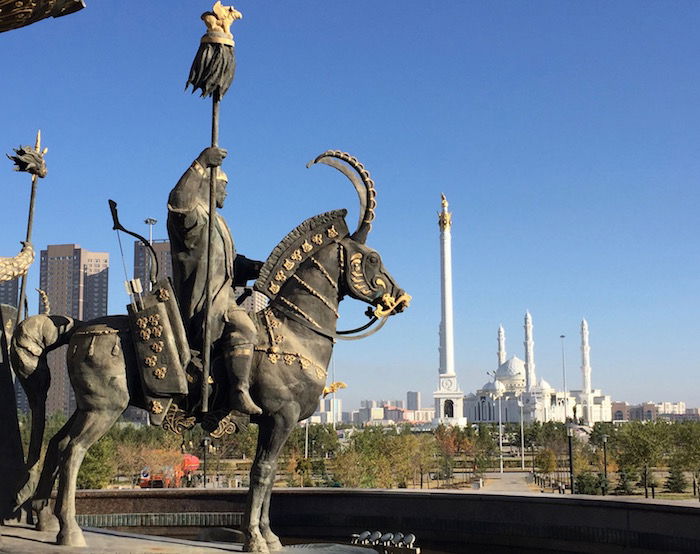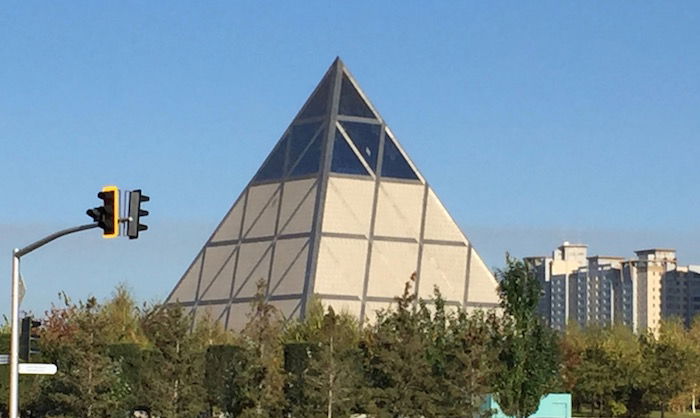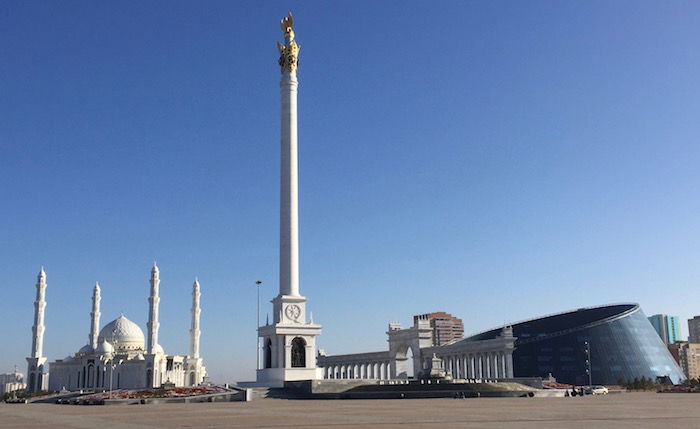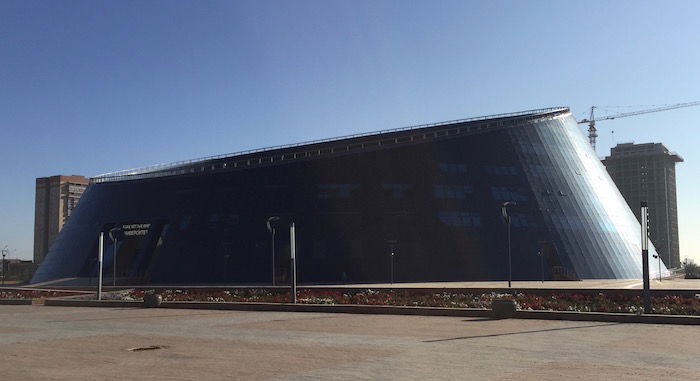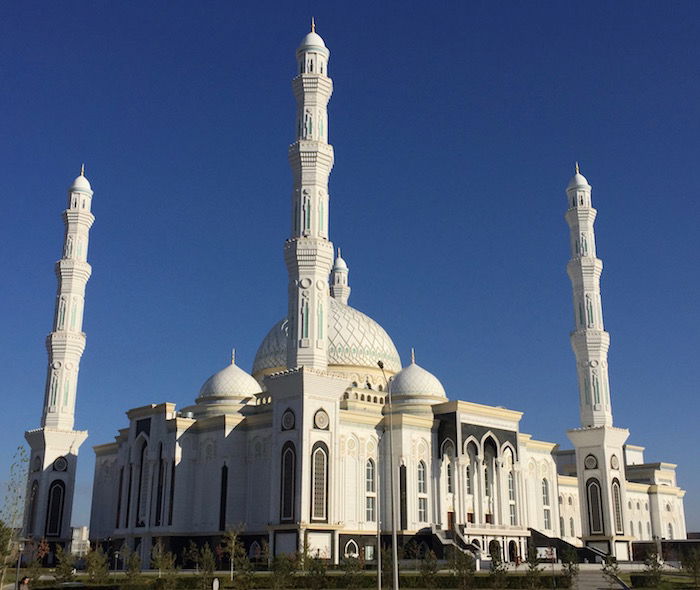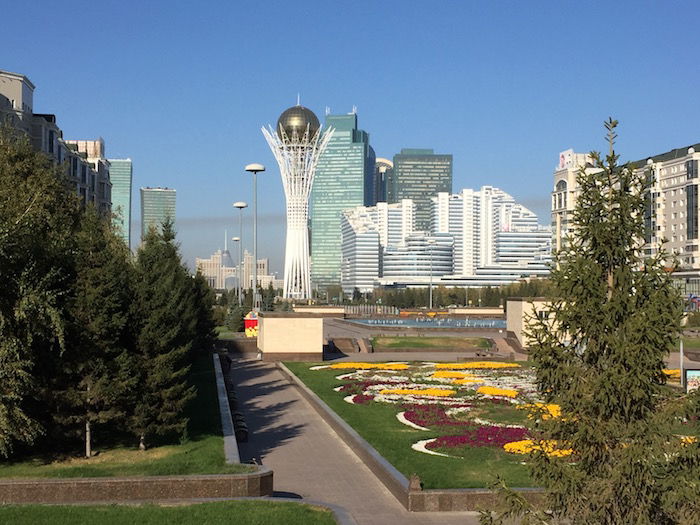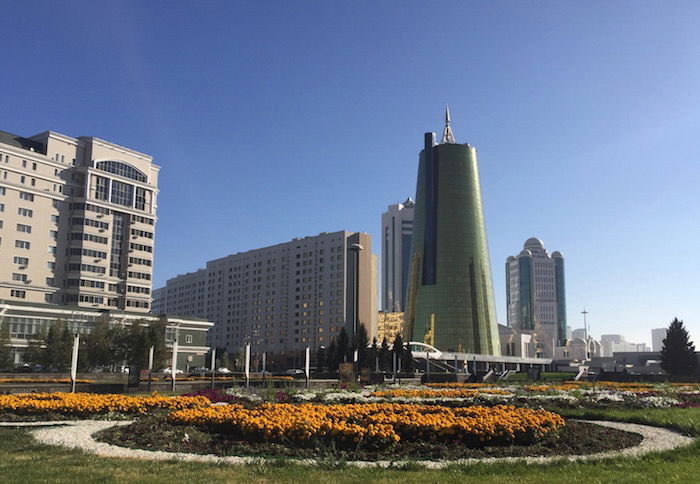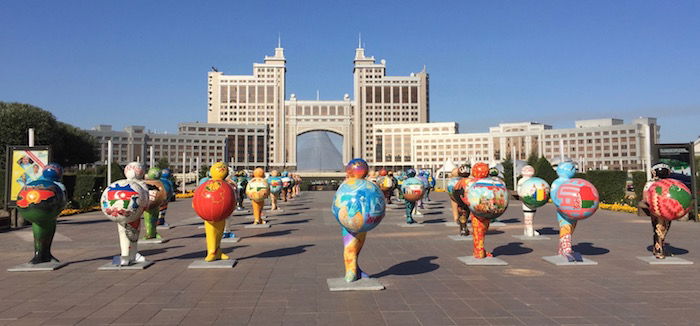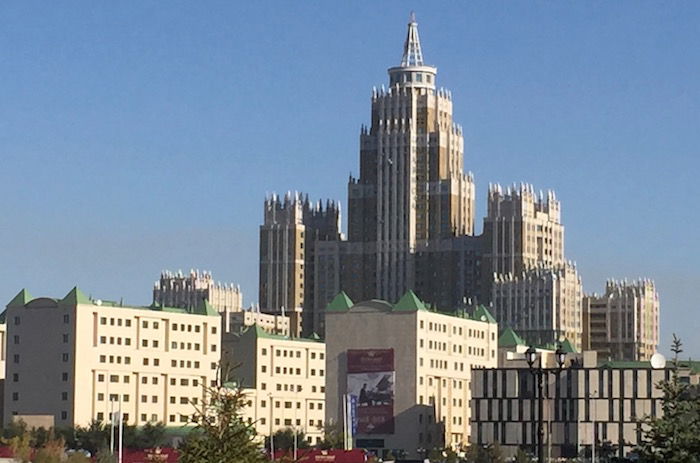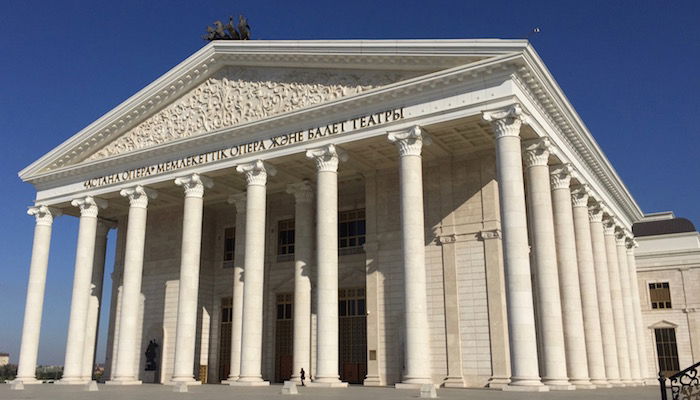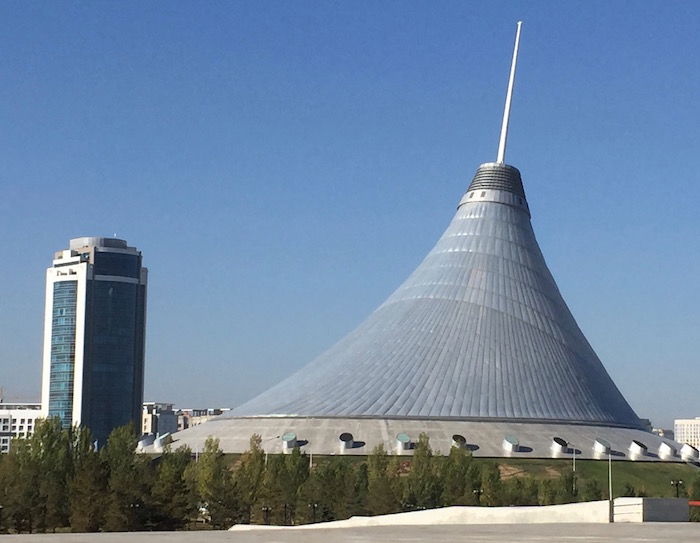 I was wide-eyed for almost my entire tour in Astana. It's mind-boggling to think that there are cities as vibrant and distinctive as Astana that I didn't really know much about.
When it comes to destinations, to me the most pleasant surprise is when you visit a city for the first time that you knew very little about and are impressed.
Sure, visiting a city like Prague is great, but when everyone says "Prague is one of my favorite cities, you'll love it," you're already coming in with high expectations. In the case of Astana, no one had anything to say to me about the city before I visited.
I'm so happy I had the opportunity to visit both Almaty and Astana, though I wish I had more time. I'll definitely be back!
Bottom line
While a day in each city doesn't even scratch the surface of the things to see, it's certainly better than nothing, and I'm grateful to have had the opportunity. I'd definitely return to Astana at some point.
Would I recommend putting it at the top of your list of destinations to visit? Probably not. But if you've been a lot of other places and haven't been to Astana, it's certainly worthy of consideration. Not only was the architecture amazing, but beyond that there was something about the city's vibe that I really liked, though I struggle to explain it…
Have you been to Kazakhstan, or is it on your travel bucket list?