India-based Jet Airways changed up their North America routes earlier this year, given that the airline has been bleeding money for a long time. The airline used to operate a mini-hub out of Brussels, and operated flights from Newark and Toronto to Brussels, with connecting flights to Delhi and Mumbai.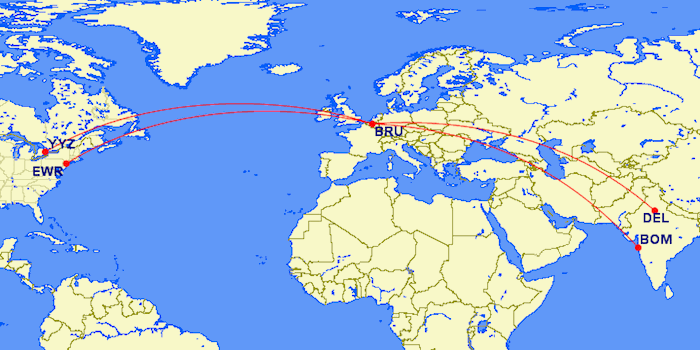 In theory it seemed like an efficient network, since the flights were timed so that travelers could transfer from Newark and Toronto to either Delhi or Mumbai, and vice versa. Unfortunately the bigger problem was that without nonstop flights between North America and India, they didn't really have a competitive advantage over any other airline offering one stop service between the regions.
So they changed up their strategy, and eliminated Brussels as a hub. They discontinued flights to Newark altogether, and kept operating a flight to Toronto, except via Amsterdam instead of Brussels. As part of this, the airline launched a strategic partnership with Delta and KLM, with extensive codesharing.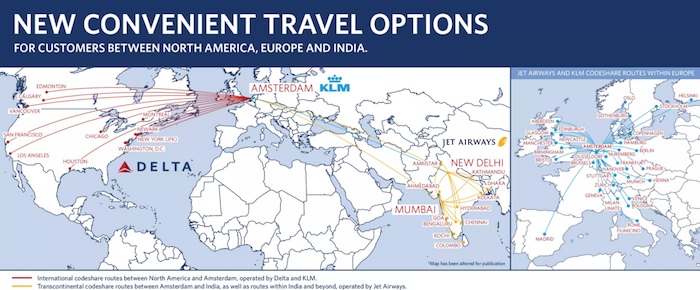 The idea was that Delta and KLM would provide the feed to Amsterdam, and then Jet Airways could carry passengers from Amsterdam to India. Based on what I've heard, the partnership has been quite successful so far.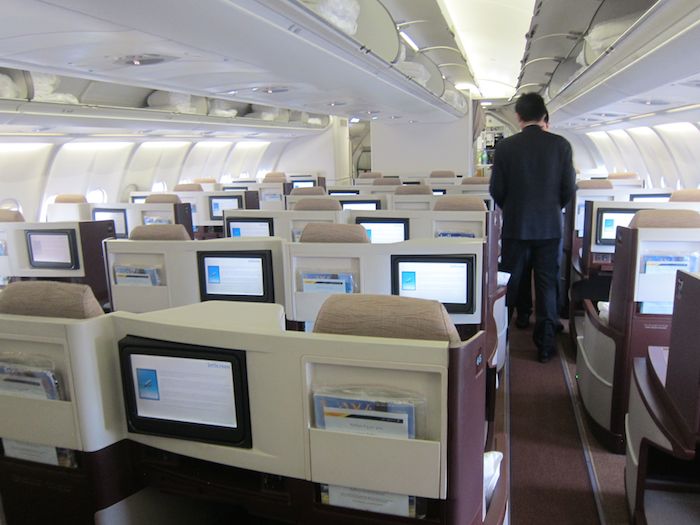 Jet Airways A330 business classs
Well, Delta just put out a press release indicating that this partnership is being expanded. For those of us into miles & points, perhaps the most exciting part is that reciprocal mileage earning & redemptions will soon be possible network wide between Delta and Jet Airways:
Air France-KLM Flying Blue members are already eligible to earn and redeem miles on all routes operated by Jet Airways and vice versa. Soon, Delta SkyMiles and Jet Airways' Jet Privilege members will also enjoy network-wide, reciprocal mileage earning and redemption privileges.
This is great news, since previously reciprocal mileage opportunities only applied on codeshare routes. Soon SkyMiles members will be able to earn and redeem miles throughout Jet Airways' network.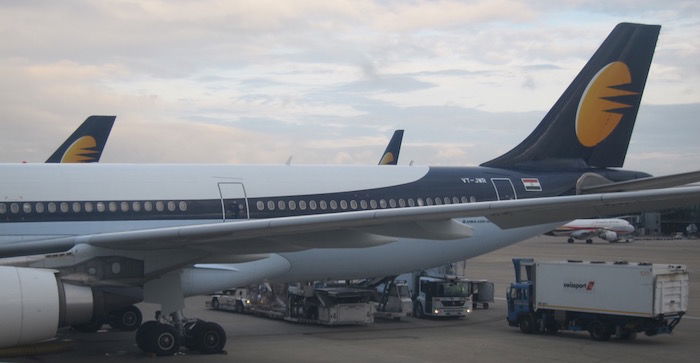 Jet Airways A330
I assume award pricing for Jet Airways will match what Delta charges on all their other partner airlines… not that they publish what those prices are. 😉
There are also rumors that Jet Airways will be expanding their North America route network again soon, as they're in the process of taking back some 777s from Etihad. Perhaps we'll even see them add a nonstop flight between the US and India. However, that's all speculation at this point.
(Tip of the hat to Rapid Travel Chai)