This has been an insane week of travel for me, as I flew from Los Angeles to Singapore and back in just 72 hours, in order to review China Airlines and Japan Airlines. The flights were great, though suffice to say I'm exhausted. The flights had Wi-Fi, which meant I could be efficient and get work done. The downside to Wi-Fi on planes is that it means I don't sleep as well. However, last night I got a really good night of sleep after returning to the US.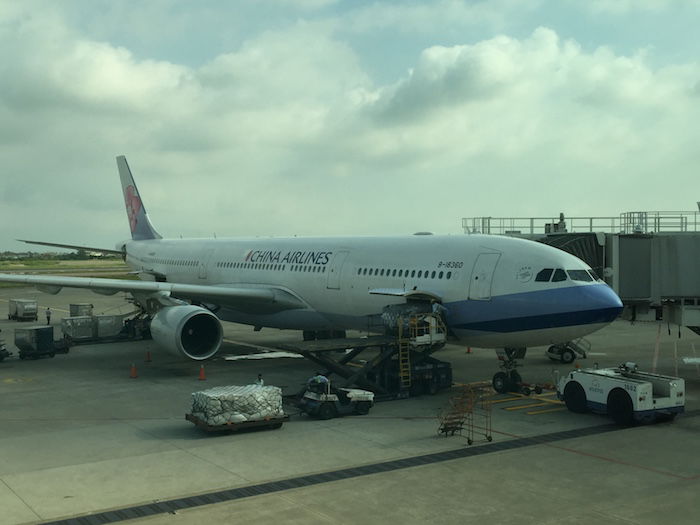 I'll be in various US cities over the next couple of weeks, including spending a few days in Aspen. Then in early July I'll be headed to Longyearbyen and then Russia for the first half of July, which I'm very excited about.
Stay tuned, because I'll have several trip report installments over the coming week.
Featured Stories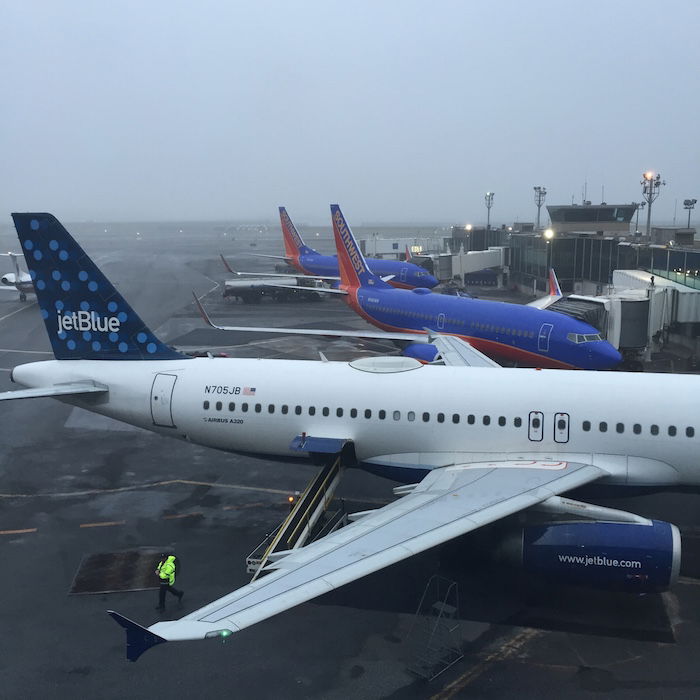 JetBlue TrueBlue is offering a points match opportunity, where they'll match your balance of Virgin America Elevate points… and in some cases they'll do even better than that.
This might be the best promotion of the year!
---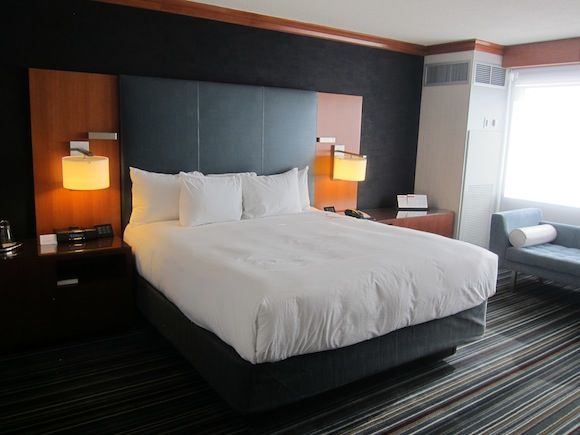 "What is your flexibility worth?"
That's the question being asked by Upside, a new travel company aiming to revolutionize the way business travel is booked.
Essentially, what Upside is hoping to do is nudge travelers towards choices that also save their employers money. One Mile at a Time readers who register now get a guaranteed $150 minimum in free Gift Cards for every Upside Package purchased in 2016.
---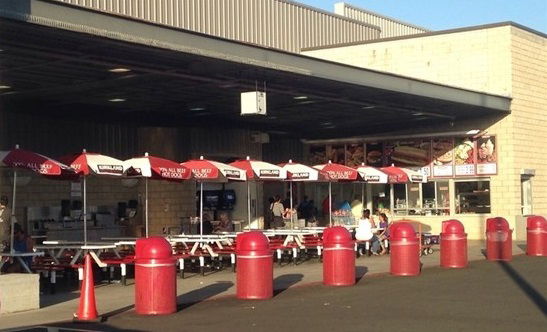 This week, Costco made the big switch from American Express to Citi. Many people shop at Costco religiously, and the retailer has long kept costs down through exclusive credit card contracts.
Previously Costco only accepted American Express credit cards, while now you can use any Visa card for your US Costco purchases (a Mastercard issued by Citi, on the other hand, wouldn't be eligible at Costco).
With that in mind, Costco's new co-branded credit cards have new benefits. And they're great cards. But there are other Visa cards that may also be worthwhile.
---

TIPS: Earning Miles & Promos
JetBlue Points Match Promotion FAQ
I Was Approved For JetBlue's Points Match Promotion!
AMAZING DEAL: JetBlue Will Match Your Virgin America Points Balance
American Now Shows You How Many Miles You'll Earn With Their New Revenue Based Program
I Learned Something New About Buying Starpoints
Which Visa Credit Card Should You Use At Costco?
The 8 Best Credit Cards For Gas Purchases
United Offering 25% Off Economy Awards To Europe
4 Promos To Save You Money On Silvercar Rentals This Summer
Great Deal: Buy Starpoints For 30% Off
You Can Now Apply For A Costco Citi Credit Card
Buy British Airways Avios For 1.45 Cents Each
5 Reasons To Apply For The IHG Rewards Club Credit Card
Is Citi Considering Changes To The Prestige Card?
Increased Sign-Up Bonus On Alaska Airlines Business Visa Card
TRICKS: Redeeming Miles
What Is Air Serbia Business Class Award Availability Like?
The Park Hyatt St. Kitts Is Now Bookable
Are Non-Saver Flight Awards Always A Bad Deal?
How Long Do Points Transfers From Starwood To Virgin America Take?
TRAVEL With Ben (Lucky)
Japan: The Best Of Service, The Worst Of Service
My First Experience Using T-Mobile Internationally
The One Nerve-Racking Aspect Of Writing Airline Trip Reports
My Unusual Business Class Seat Preference
Puzzling: Airport Hotels That Don't Sell Day Rooms
My Experience Applying For A Russian Visa
REVIEWS & Trip Reports
Japan Airlines 777 Business Class In 10 Pictures
AvGeek Heaven: The Haneda Airport Observation Deck
Japan Airlines 767 Business Class In 10 Pictures
Swimming During A Layover At Singapore Changi Airport
China Airlines A330 Business Class In 10 Pictures
9 Thoughts On China Airlines' New 777 Business Class
Hello, Live From China Airlines Business Class!
Review: Etihad Business Class A340 Abu Dhabi To Male
Coming Up: China Airlines & Japan Airlines Business Class Reviews!
Review: Etihad Airways Arrivals Lounge Abu Dhabi
An Evening Of Lucha Libre
Visiting Teotihuacan
Review: Etihad Airways Lounge New York JFK
Review: Etihad First Class A380 New York To Abu Dhabi
NEWS & Updates
UK Votes To Leave EU: How It Impacts Travelers
T-Mobile Is Giving Everyone Free Gogo Inflight Wifi This Weekend
Here's How Uber Is Going To Make You Forget About Surge Pricing
Was The Government Prepared To Shoot Down A Delta Regional Jet?
The Amex Centurion Lounge Houston Is Now Open
Is Marriott Playing Games With Guaranteed Late Check-Out?
Etihad Updates Their First Class Lounge Access Policy For The Better
Here's Why China Airlines Flight Attendants Are Going On Strike For The First Time Ever
Disgusting: 50 Taxi Drivers Assault A Single Uber Driver In Malaysia
10 Fun Facts About Serbia
Why You Should Always Watch Your Valuables On Planes
This British Airways Pilot Is A Jerk…
Upside: The Travel App That Rewards You For Saving Money
This Is Cool: 360 Degree Tour Of An Emirates A380 Cockpit
This American Flight From Sunday Sounds TERRIFYING
Giveaway: Win 2 Business Class Tickets On Air Serbia To Belgrade!
Garuda Indonesia To Start Flying To The US In 2017
Spirit & Frontier Are Joining TSA PreCheck
And The Winner Of The Sony RX100 Is…
---
I hope everyone has a great rest of the weekend!