It looks like I flew China Airlines just in time, as their flight attendants are going on strike for the first time ever on Friday. According to airlineroute.net, all China Airlines flights departing Taipei between 6AM and 10PM on Friday, June 24, 2016, will be canceled. Flight attendants in Taiwan have apparently never gone on strike, so this is pretty huge news.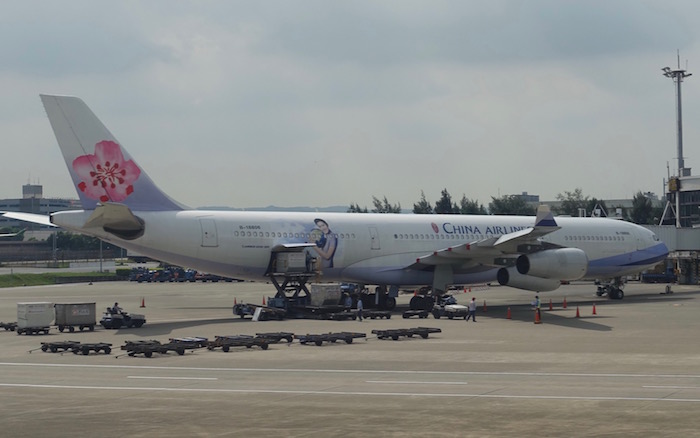 96% of flight attendants voted in favor of the strike, so this is a huge development. Here's the cause of the strike, according to Focus Taiwan News Channel:
The dispute arose after CAL unilaterally decided that, starting in June, its flight attendants must report for duty at the nation's main airport in Taoyuan, instead of at Songshan Airport in Taipei. For many flight attendants, it means fewer logged work hours and therefore less time for rest.

The strike is currently planned for the peak summer travel season.

They demanded that CAL withdraw the decision, raise the subsidy for those on duty in a foreign country from US$2 to US$5 per hour, and increase the number of annual holidays from 118 days to 123.
It seems like there have been many labor issues, but the thing which pushed them over the edge was that crews only started logging hours when getting out to TPE Airport, rather than TSA Airport (which is much closer to the city). But now they have other demands which they're addressing as part of this negotiation as well.
What's equally fascinating is how forceful the union is being about the strike, as they're collecting the passports of crewmembers so that they don't even have the option of working. Per The Diplomat:
The union is planning to take possession of 1,500 crew members' passports and mainland travel permits, in order to ensure the members stick to their decision to go on strike, announced union spokeswoman Huang Huei-cheng. Those who do not cooperate will be removed from the union, said Huang.
I'm curious to see how long this strike lasts. I'm also grateful that I seem to have flown China Airlines at exactly the right time, as I missed the strike by a day.