Uber's surge pricing tends to be pretty controversial. It seems to get a ton of media attention around New Year's Eve, after we hear about all of the insane surge pricing from the night before.
Personally I don't have an issue with surge pricing as such. Do I like paying it? Of course not. But I think it's ridiculous when people agree to surge pricing, get a ride, and then after the fact complain the fare was too expensive. Uber is very transparent about it, and even has a functionality where they'll notify you when surge pricing isn't in effect anymore.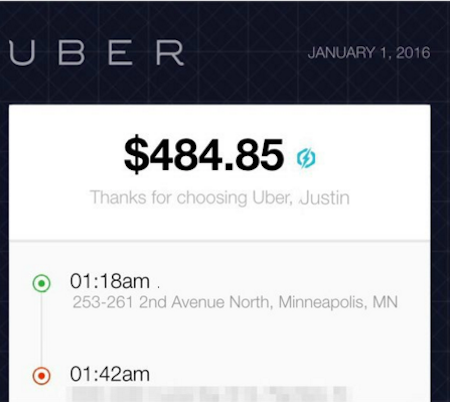 My one complaint about surge pricing is that it seems to be erratic, as it changes by the minute. I wish it took a bit more of a macro look at the market. I also feel like there should be some cap on how much the surge is — at some the price simply doesn't reflect the product provided. Even so, I still don't have sympathy for people who agree to a fare and then complain after the fact.
Interestingly Uber has devised a plan to make you look at surge pricing differently… or ideally forget about it altogether. They're very much taking this technique out of the Delta SkyMiles playbook. Delta SkyMiles doesn't publish award charts anymore. They're taking a "what you see is what you get approach," and claiming that people just want to directly be told how much a ticket will cost, rather than having to refer to some chart.
Uber will be doing the same thing.
Per the Uber Newsroom (I'm sharing the entire post, since I think the airline comparison is interesting):
Imagine buying an airline ticket without knowing the full fare until the end of your trip. Or booking a hotel room online and being told that the real price would be 1.3X. Yes, that sounds odd—but it's what happens with many Uber trips today.

We moved to upfront, per trip fares—just like airlines and hotels—two years ago when we launched uberPOOL. Riders needed to enter their destinations so we could match them with other people headed the same way. This allowed us to calculate the actual fare in advance and show it to riders before they booked their ride.

Knowing how much a ride will cost in advance is clearly something riders appreciate: today uberPOOL accounts for over 20 percent of all rides globally. And we now want more riders globally to benefit from this feature.

So in April we began slowly introducing upfront fares for regular uberX trips in cities across the US and more recently in India, with more to follow. To date, hundreds of thousands of riders have experienced upfront fares as part of this rollout.

Upfront fares are calculated using the expected time and distance of the trip and local traffic, as well as how many riders and nearby drivers are using Uber at that moment. And when fares go up due to increased demand, instead of surge lightning bolts and pop-up screens, riders are given the actual fare before they request their ride. There's no complicated math and no surprises: passengers can just sit back and enjoy the ride.
In other words, rather than having the popup about surge pricing, they'll instead quote you an all-in price, with no indication of whether there's surge pricing or not.
From their perspective it's sort of brilliant, when you think of consumer behavior. If there's a surge of any sort (even if it's 1.2x, or something), people immediately think "oh, I'm overpaying." Since many people aren't familiar with Uber rates between two points, they won't necessarily have reference as to whether they're overpaying or not.
While this is a customer unfriendly move and I don't like the lack of transparency, I've gotta give Uber credit for playing this well, and how they're marketing it. Who wouldn't want an "upfront fare?"
Apparently this will be rolled out globally in the coming months.
What do you make of Uber's "upfront fares?"
(Tip of the hat to View from the Wing)