I love Japanese culture, I really do. There's not a country in the world where people take as much pride in their work as in Japan, regardless of what they're doing. It's so refreshing to see, and every time I interact with a Japanese service culture my faith in humanity is almost restored. I just can't walk away from most Japanese service experiences without grinning ear to ear at how amazing the people are.
Like, where else in the world do the rampers at an airport wave as each flight departs?
I think Japanese culture was very well summed up in the video I posted a while back about a Spanish guy who is a service instructor at ANA, when he explains the pillars of Japanese service. Everything is always about the customer, in a way I haven't found to be true anywhere else in the world.
Then there's the other side to Japanese service…
I'd say the above warm and fuzzy feeling represents 95%+ of my service interactions in Japan. But in a few percent of instances I dislike Japanese service culture more than just about any other in the world. Why? Japanese service is precise, but it's also extremely rigid, with people in the service industry typically unwilling to apply common sense to a situation when there are technically rules in place. "The rules are the rules," even if they don't make sense. At least that has been my experience.
A few days ago I wrote a post entitled "Puzzling: Airport Hotels That Don't Sell Day Rooms."
It was about The Royal Park Hotel Haneda Airport, which is connected to the international terminal.
They don't sell day rooms, which I find odd, but whatever. That's their decision. However, several readers commented to say that in practice they do offer day rooms if you just show up, and that they just don't offer them in advance. Reader Justin commented the following, for example:
That's not right. You can get a day room there, you just show up and work in out with them. I've done it many times. They just don't book then in advanced. I actually got a day room during a 6 hour layover last week.
Reader MEOW commented the following:
I've had no issues working it out with this hotel on arrival at HND. I've done it a dozen times.
So I showed up there and figured I'd try my luck.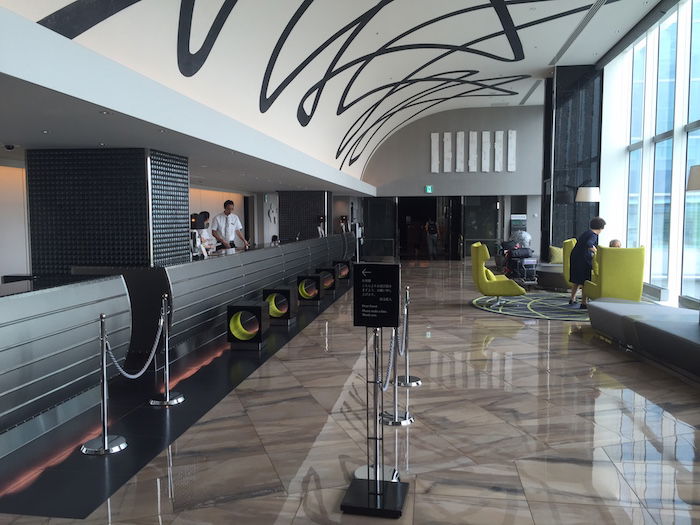 Here's how that went:
Me: "Hi, I have a layover and wanted to see if I could book a day room? I would like to check in now, and could check out by 4PM."
Agent: "Let me look."
He types for a few minutes, and then prints me a little piece of paper which lists the price of 29,700JPY (~288USD).
Agent: "This is the price."
Me: "Isn't that the overnight rate? I just want to stay for a few hours to sleep."
Agent: "This is the rate until tomorrow."
Me: "Okay, but it's the same rate if I check in now and check out today by 4PM?
Agent: "Yes."
That's outrageously expensive for a nap, but I was so tired. I needed sleep. I had collectively slept about six hours in the past 48 hours, and I knew I wouldn't be able to function if I didn't. So I agreed.
Agent: "Actually, if you want to check in now you have to pay extra fee, because check in time is 3PM. This would be price."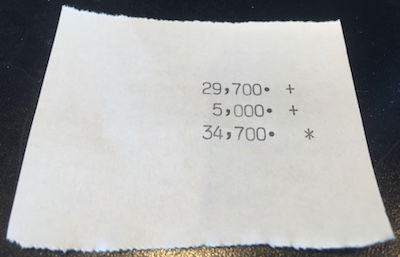 Me: "But I will literally be gone an hour after the check-in time, and you just quoted me the above price."
Agent: "Yes, but you are checking in early."
Me: "So if I check out by 3PM, the check-in time, do I not pay that?"
Agent: "No, you must pay no matter what, because you are checking in early."
The whole thing is so ironic because Japanese service culture is laser focused on making guests as happy as possible. Yet somehow that stops when it comes to applying logic to a situation.
I paid the rate because I needed the sleep, but I'd never return, on principle, if nothing else.
Still, I can't believe how much I paid for a room like this…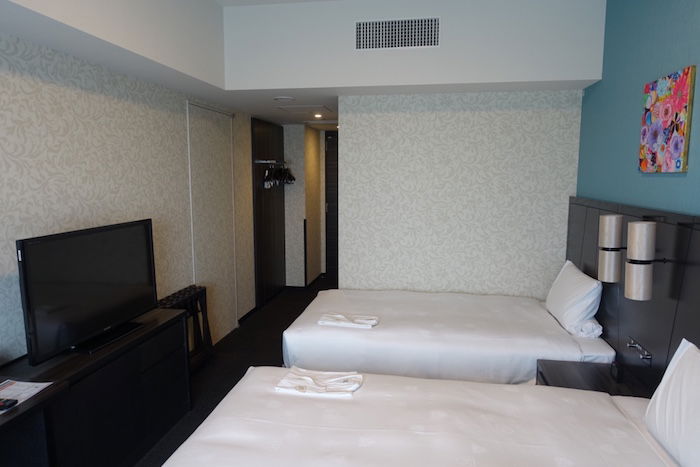 Bottom line
I love Japan, and a vast majority of the time the service leaves me beyond pleased. However, some of my most frustrating customer service interactions have also been in Japan. If they wanted to charge me for the whole night even though I was only staying for a few hours during the day, that's fine. But when they're quoting me a price, and then change that quote because I'm checking in early when that's the whole premise of my stay…