Whether justified or not, I think most of us assume that our carry-on luggage is safe when we place it in the overhead bin. In theory it's a reasonable enough assumption, and really the only convenient conclusion you can come to. If you can't trust that someone else won't steal what's in your carry-on luggage, does that mean you just shouldn't sleep when you're flying, so that you can constantly watch your bags?
Well, the Bangkok Post has the story of a guy who stole cash from a fellow passenger on a recent Emirates flight from Dubai to Bangkok:
According to Emirates employees, Sunan Witham, a Thai passenger, told a flight attendant her 110,000 Swedish krona in cash — worth about 470,000 baht — went missing from her bag placed in an overhead compartment. She suspected Sheng Wan of stealing her cash as she spotted him opening the compartment before the money vanished, Pol Maj Gen Surachet explained.

The crew conducting a search found all of Ms Sunan's 220 banknotes hidden under Mr Sheng's seat and reported the incident to tourist police at the Bangkok airport.
So the guy got caught, but the icing on the cake is that the guy then tried to bribe the Thai police to get out of the punishment for being caught:
Pol Maj Gen Surachet said the Chinese national tried to offer 50,000 baht as a bribe to the officers arresting him in exchange for his immediate release. Instead of facing only a theft charge, police slapped him with an extra charge of bribery.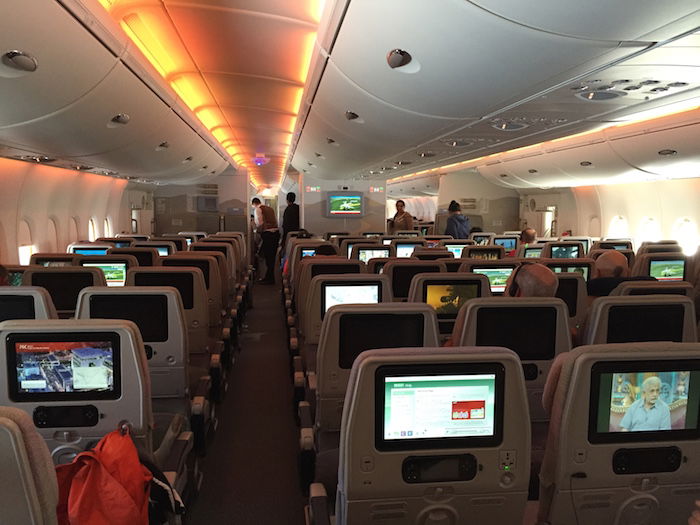 In all honesty, this is an extremely common occurrence. I have some friends who work for Gulf carriers who said this is especially common on routes to/from China. Apparently groups of passengers will book a trip exclusively to try and steal from other peoples' luggage. One friend explained that to narrow down the suspects they'll sometimes look at who just had a quick turnaround in the Middle East, because often they're booking trips to the Middle East and back because the only purpose of the trip is onboard theft. I guess you could say they're luggage runners rather than mileage runners.
The issue is that there's no way to really prevent this:
Theft is generally more common in economy than business class, since there are curtains between cabins, and since it would be much more obvious if someone were rummaging through luggage in a premium cabin
I'd avoid traveling with large sums of cash; always visit an ATM when you arrive at your destination, rather than carrying a bunch of cash
I always try to store my bag in an overhead in front of me and within my sight, rather than behind me; I also don't wear eyeshades, partly because I think it makes it even easier to be stolen from
I try to keep my absolute most valuable items (passport, wallet, etc.) at my seat at all times, rather than in the overhead bin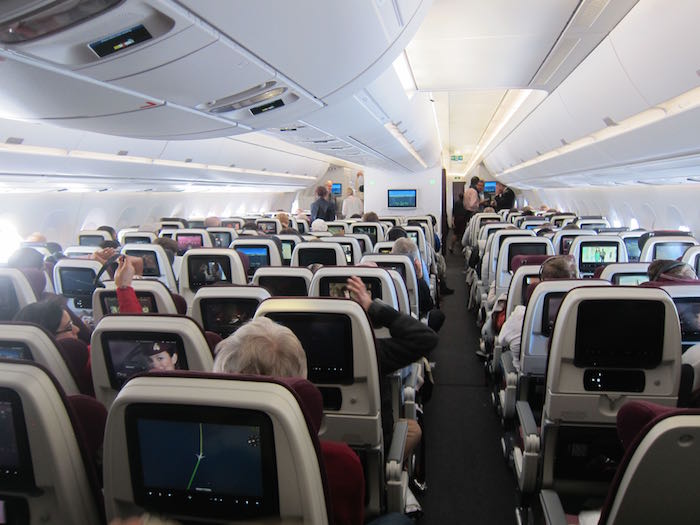 Are you ever concerned about theft of your carry-on luggage when flying? Do you take any measures to prevent it?