A few weeks ago Etihad's much anticipated new first class lounge in Abu Dhabi finally opened, after a significant delay. The lounge looks gorgeous, and I've heard great things so far. I'm excited to visit it myself soon, so I can decide if it ranks in my list of the top seven first class airline lounges in the world.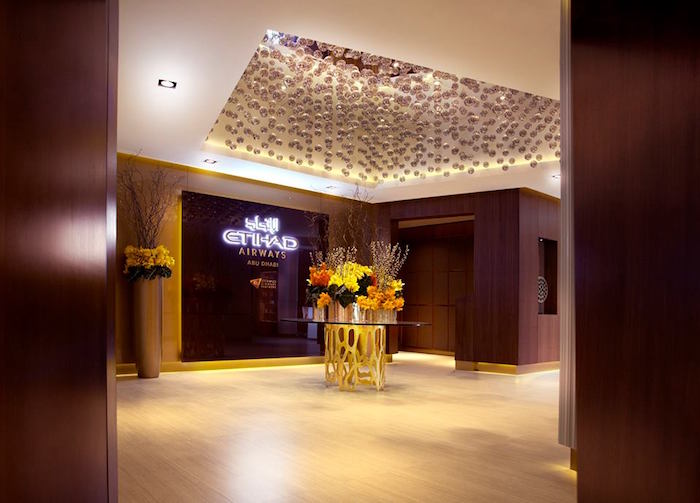 Etihad's new first class lounge Abu Dhabi
However, shortly after the first class lounge opened, Mike wrote about a rather frustrating policy Etihad has with the new lounge. Etihad is only granting first class lounge access to those departing in first class, and not those connecting from first class to a flight without a first class cabin.
While they're not alone in having such a policy, a vast majority of airlines allow those connecting from international first class to use the first class lounge.
It's the logical policy for a variety of reasons.
On the most basic level, a first class fare is typically the same regardless of whether your connection is in first, business, or economy. For example, Etihad operates Abu Dhabi to Delhi both with two cabin and three cabin planes, and you pay the same fare whether you're in first or business class for that last segment. So why should you get penalized with worse lounge access as well?


I'd also note that the new first class lounge is big, so it's not that they put this restriction into place due to major space constraints.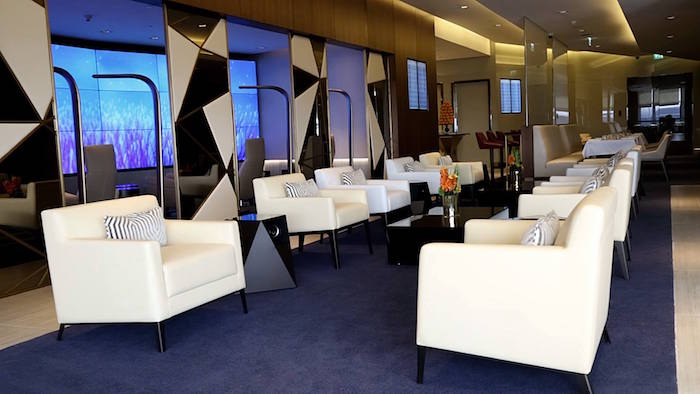 Etihad's new first class lounge Abu Dhabi
Lastly, with this new policy, first class passengers are actually worse off than before. Previously there was a partitioned off section in the business class lounge for first class passengers, including those connecting from first class to business class. That section is no longer there given that the first class lounge has opened, but connecting passengers don't have access to that either.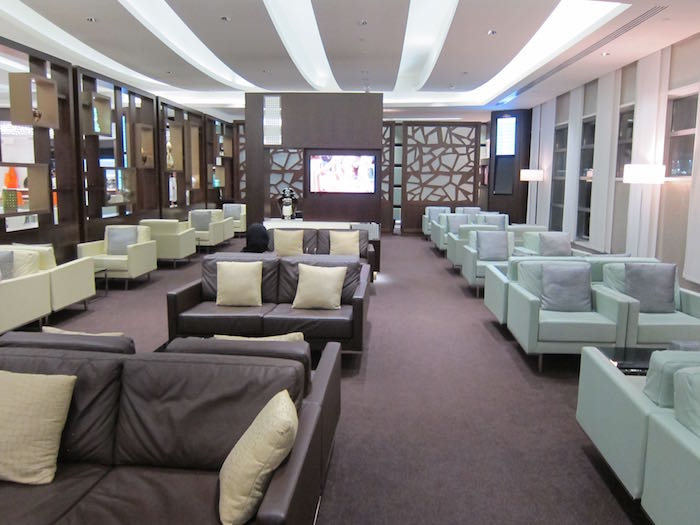 Etihad business class lounge Abu Dhabi
Well, at least they haven't until now.
It looks like there's some good news on this front — Etihad is now allowing passengers connecting from first class to business class into their new first class lounge. I've had two reports now of people getting access to the lounge without any issues, so it seems they quietly made this update.
This is great news for those connecting from first class to business class.