Today I had a 12 hour layover at Singapore Changi Airport, consistently ranked as one of the world's best airports. My layover was from 1PM until 1AM, and my primary goal was to sleep, given that I slept a total of three hours on my flights from Los Angeles to Taipei and from Taipei to Singapore (I was working for most of the Los Angeles to Taipei flight, since it was during US business hours).
For the layover in Singapore I booked the Aerotel Transit Hotel Changi Terminal 1 for a nine hour block, which was great for some much needed relaxation.
It was probably the best designed airside transit hotel I've ever stayed in. It really felt like a legit hotel in terms of the hallways.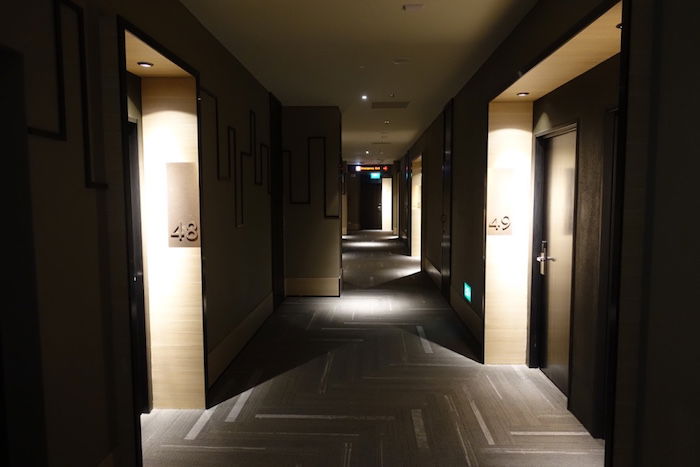 The room was gorgeous, and very practically designed, given that it didn't have any windows. That might sound like a negative thing, but I thought it was ideal for a transit hotel, given that it's intended to sleep all hours of the day. This avoids any sort of light from coming into the room.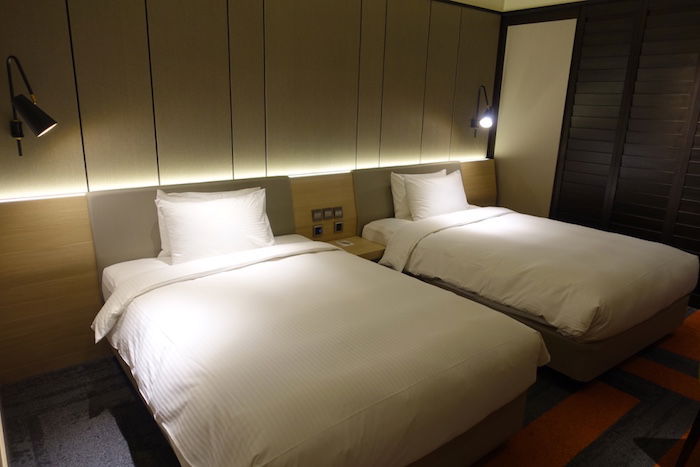 On top of that, the room itself was actually nice, rather than just being fine when you account for the fact that it's airside.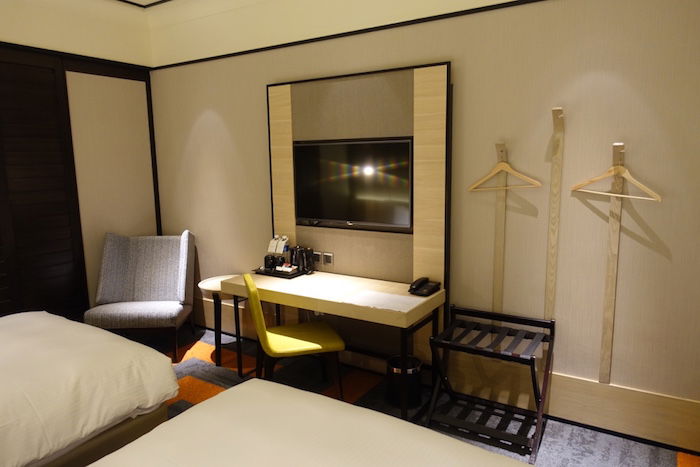 But what set the hotel apart was one of the coolest airport amenities out there — an outdoor swimming pool overlooking the tarmac. Where else do you get to swim airside while enjoying fresh air and the smell of jet fuel? I'd say that the hot tub is pretty awesome as well, but given the temperatures in Singapore, that's rarely enjoyable…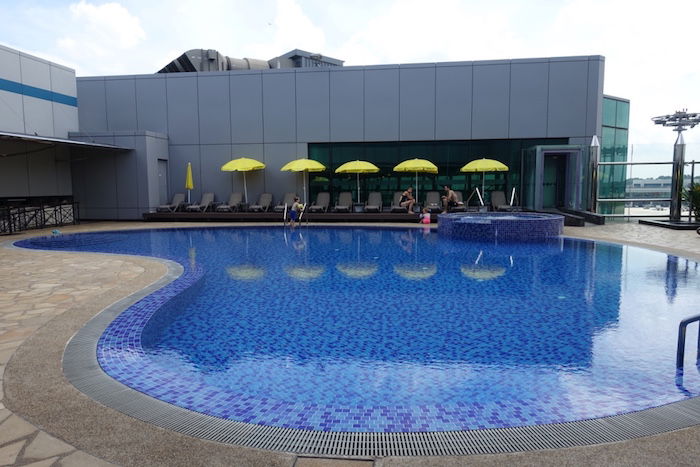 Best of all, you don't need to be a guest at the transit hotel to use the swimming pool. You can buy access directly to the pool for just 12USD.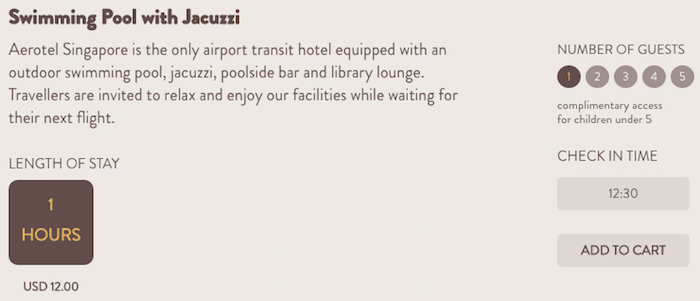 Changi Airport is generally ranked as one of the world's top airports. It's probably my favorite, in spite of the fact that I don't think the architecture is that stunning (it feels more like a really nice shopping mall than an airport, which is probably the intent…), and also don't love that the floors are mostly carpet, which seems impractical.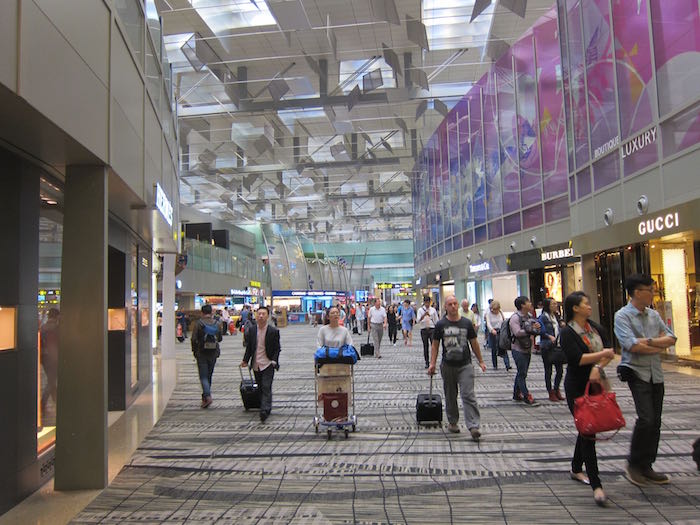 However, the amenities are endless, from a pool, to a gym, to a movie theater, to an outdoor terrace, to a butterfly garden.
If you find ourself faced with a long layover at Changi Airport anytime soon, consider going for a swim.
Would you take advantage of the Changi Airport pool during a long layover?