When I have a long daytime layover between flights, I love booking a day room at an airport hotel and getting some real sleep. Even if you're flying in first or business class, nothing can replace a real bed and a real shower (well, perhaps the Emirates A380 shower suite could replace a real shower, but you know what I mean). 😉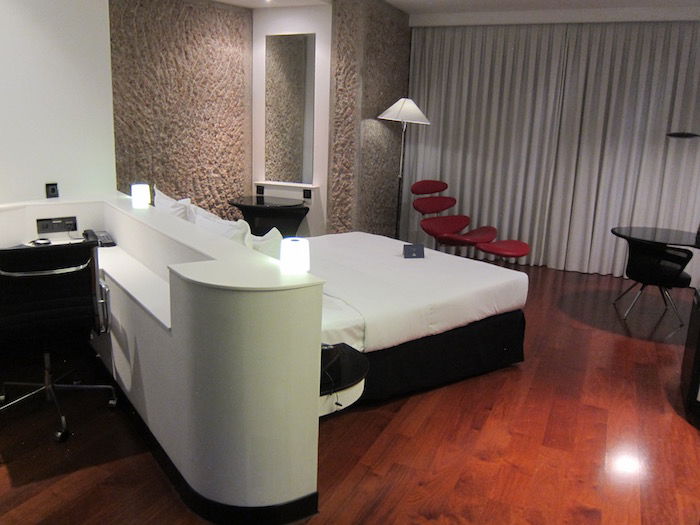 A day room I recently booked at the Hilton Madrid Airport
A vast majority of airport hotels seem to sell day rates. Some make it easy to do so online, while in other cases you have to call.

Regardless, it seems to be very good business. Hotels are constantly managing fluid inventory, with some guests checking out first thing in the morning, and others checking in super late at night. That's especially true of airport hotels, given that people often stay at them when they only have a quick overnight.
Selling day rooms essentially allows airport hotels to accommodate more than one reservation per room per day. Of course hotels are strategic about how they sell them. In other words, if a hotel has 200 rooms, they would only make a subset of them available for day rooms, based on the times at which guests historically check-in and check-out. That way they can generate additional revenue without inconveniencing overnight guests.
Anyway, I have a long daytime layover at Tokyo Haneda Airport soon, and I found out the airport seems to have a pretty nice hotel connected to the international terminal. Specifically, The Haneda Royal Park Hotel is located next to the international terminal.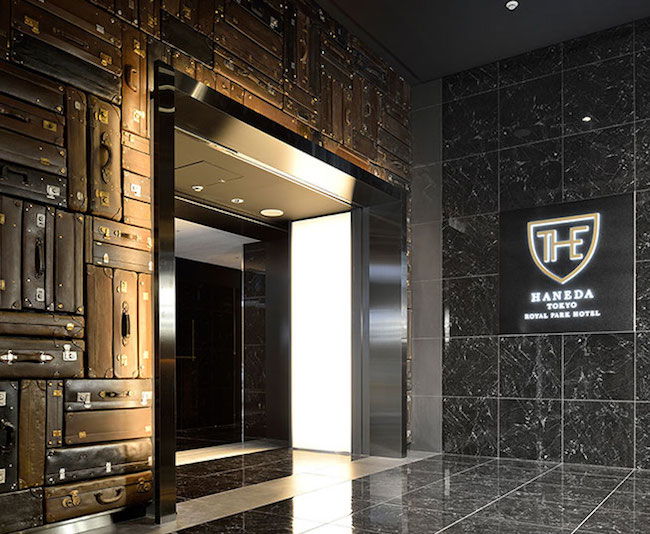 However, their website didn't seem to sell any day room rates.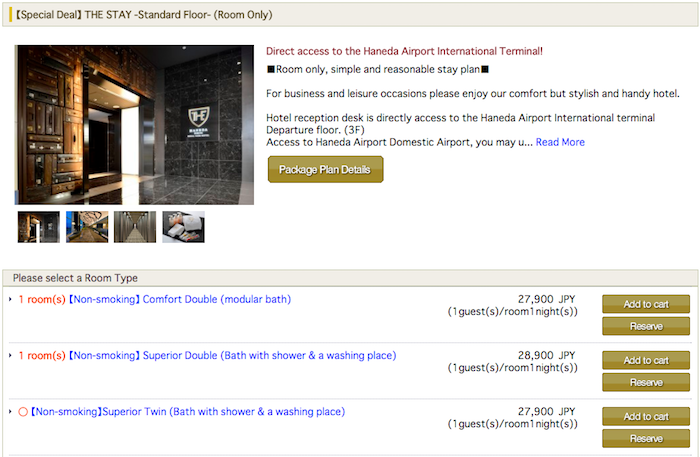 I then emailed the hotel for a quote (often hotels only book day rooms by email), and was informed the hotel doesn't offer day room rates:
Unfortunately, we do not have day use service for the room.
If you want to stay our hotel, you need to make your reservation for 1 night.

Our hotel's regular check-in starts from 03:00 pm.
Therefore should you wish to early checking-in as guarantee, additional charge will be necessary.

We appreciate your understanding.
Should you have any other inquiry please let us know again.
Okay, so if I want to sleep for six hours during the day, I can book two nights at the hotel to accommodate that.
This seems especially strange for a hotel at Haneda Airport, given how historically the airport has a ton of arrivals early in the morning and a ton of departures late at night, since most international flights leave around then. If there's one airport which should have easy hotel day rooms, it should be Haneda.
If this is in fact intended to be an airport hotel, I imagine most guests are staying during strange times.
Have I just been lucky in consistently finding that hotels offer day rooms? Anyone know of any good alternatives at/near Haneda Airport?