When it comes to airlines which have undergone an incredible transformation, Garuda Indonesia ranks near the top. Garuda Indonesia has gone from an airline with a pretty bad safety record and service reputation to one which has done an incredible job refreshing their fleet, focusing on safety, and improving their product and service. As a matter of fact, Garuda Indonesia is one of the few Skytrax 5-star airlines (not that I put all that much weight on their rankings).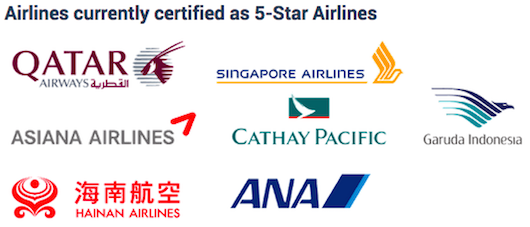 Garuda Indonesia is the airline with the first class product I most want to fly, as I haven't yet had the chance to experience it. Their new Boeing 777-300ERs look gorgeous, with an awesome first & business class product.
Contributor Nick reviewed Garuda Indonesia first class on the short hop from Amsterdam to London last year, and it looked incredible (though they've discontinued this route in the meantime).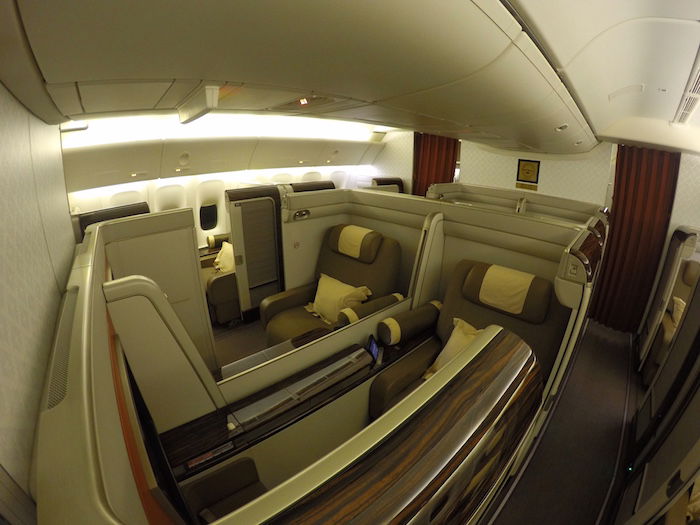 Garuda Indonesia first class, per my friend @kellydaoud
Garuda Indonesia doesn't operate any flights to the US at the moment, perhaps largely because they're not allowed to due to the country's aviation safety rating. However, Indonesian authorities are hoping to get upgraded to a Category 1 safety rating with the FAA, which they're expected to be able to secure, given how much progress the country (and airlines) have made.
With that in mind, Garuda Indonesia is planning on launching flights between Jakarta and Los Angeles, via Tokyo Narita, as of 2017. Per the Centre for Aviation:
Garuda Indonesia is preparing to launch flights to Los Angeles in 2017, contingent on Indonesian authorities securing an expected upgrade from the US FAA to a Category 1 safety rating. US flights represent the biggest – and riskiest – step in an overall strategic initiative by Garuda to boost its international presence.

Garuda was initially hoping to serve Jakarta-Los Angeles nonstop, which would enable it to differentiate its product. However, Garuda now realises that it will at least initially have to settle on a one-stop product via Tokyo. Garuda will benefit from the ability to carry local passengers between the Japan and the US, but Tokyo-Los Angeles is an extremely competitive route.
The fact that the flight will operate via Tokyo Narita is both a blessing and a curse. It's a blessing since you'd be able to fly Garuda Indonesia exclusively between Los Angeles and Tokyo Narita, which is great if you don't want to go to Jakarta. Besides, Tokyo Narita is right on the way between Los Angeles and Jakarta.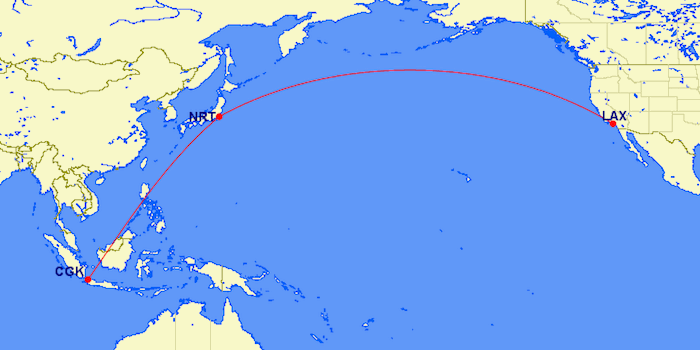 However, it's also a bit of a curse, since it eliminates any competitive advantage that Garuda Indonesia would have in carrying passengers between Los Angeles and Jakarta. Air China, All Nippon Airways, Asiana, Cathay Pacific, China Airlines, China Eastern, EVA Air, Japan Airlines, Korean Air, etc., all offer one stop service between Los Angeles and Jakarta.
So while I'd love to see Garuda Indonesia start service to the US (simply because they seem to have a great product), I'm sort of scratching my head as to how they'd hope to make money. It's really tough to turn profits on flights to Asia which are operated with a stop, since the "home" carriers don't have a competitive advantage, and therefore don't have much pricing power. While the US airlines are doing quite well at the moment, as of last year Singapore Airlines had been losing money on almost all of their longhaul flights for the past six years.
Given the distance between Los Angeles and Jakarta, and the fares in the market, I can't imagine Garuda would do much better.
Bottom line
Obviously there are a lot of questions about this new route, the first of which is whether Indonesia can get their safety rating elevated to the point that they can fly to the US. Beyond that, I'm curious whether they'd operate the flight with a Boeing 777 (with first class) or an Airbus A330 (without first class).
Regardless, this flight would be a great use of Delta SkyMiles in business class. Too bad there's no easy way to redeem miles for Garuda Indonesia first class (even Korean Air SkyPass miles can't be redeemed for Garuda first class).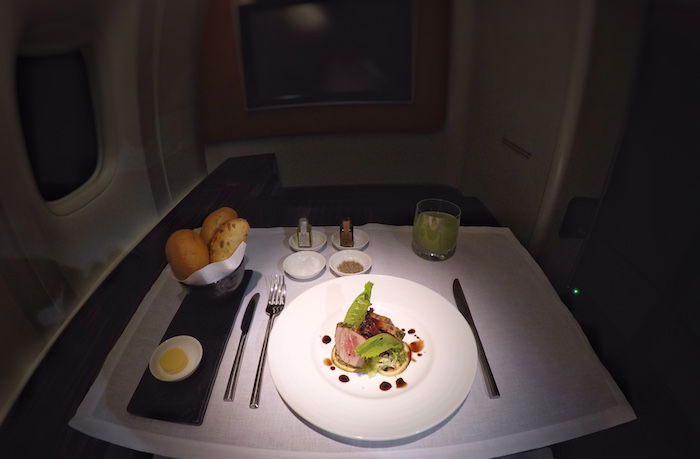 Garuda Indonesia first class, per my friend @kellydaoud
Do you think Garuda Indonesia will follow through with service to the US, and if so, do you plan on flying with them?