A few days ago I returned to the US after visiting Mongolia and Europe. I'm on the ground in the US for about a week now, before heading back to Europe in hopes of visiting some new countries.
On the points and travel front, this week we've learned about the changes coming to the Citi Prestige Card shortly, Amex introduced a 40% bonus on points transfers to British Airways, we learned about a couple of new airlines that are starting service (Primera and Joon), and the US implemented new security requirements for US-bound flights.
With that out of the way, here's a recap of this week on the blog:
Featured Stories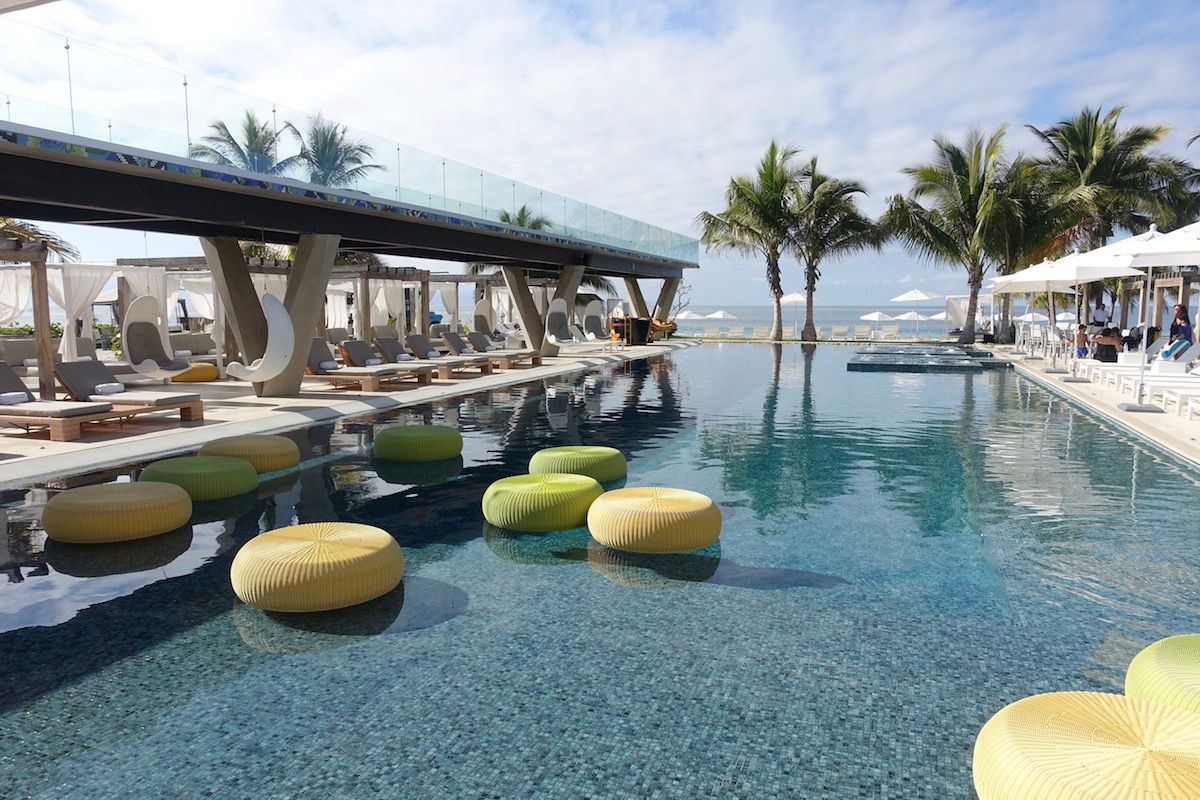 The fourth night free offered with the Citi Prestige Card is my single favorite benefit offered by any credit card. This benefit has saved me thousands of dollars. For example, in my first year of card membership, the benefit saved me over $2,000, and it has saved me even more since then.
What makes this benefit so great is that you it's valid on a vast majority of publicly available rates, including pre-paid rates, AAA rates, promotional rates, etc. Also, the reimbursement by Citi happens on the back end, which means that you earn elite qualifying nights, hotel points, etc., based on the rate of all four nights, rather than only based on three nights.
As was first announced last year, the Citi Prestige Card is making two changes to this benefit as of Sunday, July 23, 2017.
---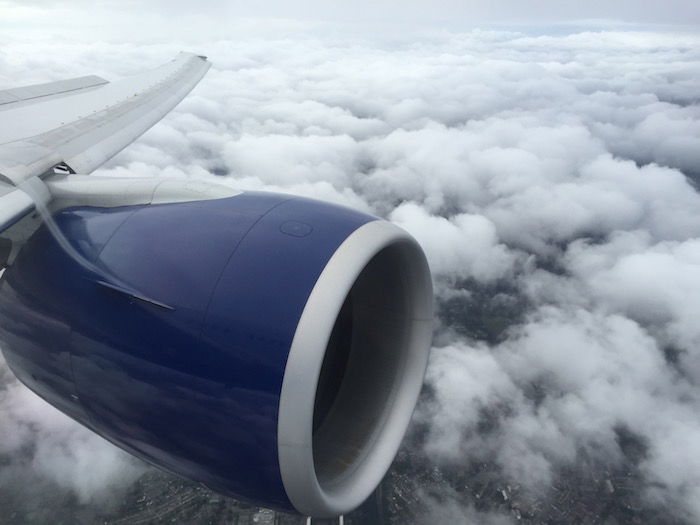 American Express Membership Rewards is offering a 40% bonus on points transfers to British Airways Executive Club through September 17, 2017. This is a fantastic offer, especially as it's available for a full two months.
The bonus is hard coded into the transfer ratio, meaning that there's no limit to how many points you can transfer, and the bonus should post instantly (transfers between Membership Rewards and British Airways are also typically instant). During the promotion period, 1,000 Amex Membership Rewards points will convert into 1,400 British Airways Avios.
This is a potentially great deal, but be sure to read Tiffany's follow-up post to determine if this is right for you.
---

TIPS: Earning Miles & Promos
Is This The Right Time To Apply For The Chase Sapphire Preferred?
Limited Time: Get Starbucks Gold Status After Just One Purchase
How To Check Chase Freedom 5x Points Spending Progress
What's The Best Credit Card For Earning Alaska Miles?
Comparing The Chase Sapphire Preferred & Citi Premier
A Great SPG Amex Targeted Spend Offer
LifeMiles Is Offering A 100% Bonus When You Transfer Miles
Big New 50K Point welcome Bonus On Citi Premier® Card
8 Reasons The Chase Sapphire Preferred Is The Best Mid-Range Credit Card
8 Reasons To Apply For The IHG Card
Citi Prestige Changes: 75K welcome Bonus, Online 4th Night Free Bookings, And More
Could Chase Add Restrictions On Combining Ultimate Rewards Points Across Cards?
My 4 Favorite American Express Charge Cards
TRICKS: Redeeming Miles
You Can Once Again Redeem Avios For Travel On American
Last Chance: Make Citi Prestige 4th Night Free Bookings Under The Old Terms
American AAdvantage Doesn't Have Access To Many Qatar Airways Award Seats
Alaska Once Again Has Access To Emirates First & Business Class Awards
Starwood's 35% Off Resort Redemption Promotion Is Back
British Airways' Website Isn't Showing American Airlines Award Availability
Amex Is Offering A 40% Bonus On Points Transfers To British Airways
Don't Transfer Amex Points To Avios Without Reading This Post!
Aeroplan Offers Best Ever Bonus On Converting Hotel Points Into Miles
TRAVEL With Ben (Lucky)
When Your Tour Guide Hasn't Slept For 24 Hours — What Would You Do?
Hypocritical Lobbying Group Has A New Target: Me
Impressions Of Ulaanbaatar, Mongolia
The Most Ridiculous Seat Swap Request I've Received… Ever
REVIEWS & Trip Reports
United 777-200 Business Class (W/Awesome "Grandmas") In 10 Pictures
Review: TAP Portugal Business Class A321 Lisbon To Milan
Review: Azores Airlines Business Class A340 Ponta Delgada To Lisbon
Review: Azores Airlines Lounge Ponta Delgada
Review: Soul & Surf Yoga Retreat, Varkala, India
Review: Furnas Boutique Hotel, The Azores
Review: Azores Airlines Business Class A310 Boston To Ponta Delgada
Review: Westin Maui Resort & Spa Ka'anapali
MIAT 767 Business Class In 10 Pictures
Review: Air France Lounge Boston Airport
Introduction: Italy, With A Refueling Stop In The Azores
Air China 737 Business Class In 10 Pictures
NEWS & Updates
5 Reasons Service On US Airlines Is Inconsistent & Often Not Good
The US Is Banning Tourism To North Korea
AvGeeks Beware: Changes May Be Coming To Maho Beach
Is Frontier's Communications Department Really This Dumb?
Awesome Video Commemorating American Employee's 75th Anniversary
Primera Air Is Launching Low Cost Transatlantic Flights In 2018
Norwegian Will Offer Free Flights And Upgrades To Frequent Flyers
Hyatt Devalues Their Best Rate Guarantee
Frontier's Head Of Communications Sends Scathing Email To Local News Reporter
Etihad Increases The Cost Of Onboard Wifi
American Drops Dress Code For Non-Revenue Passengers
Air France's New (Delusional?) Airline, Joon
The US Electronics Ban Is Now Completely Over
New Security Measures Are Being Implemented For US-Bound Flights Today
Whoa: Electronics Are Now Banned From Checked Bags On US-Bound Flights?!
American's New "Flagship Bridge" Dining Area At JFK
91 Year Old Celebrates 75 Years Anniversary Working For American Airlines
Alaska Plans On Having An All Boeing Fleet Long Term
More Chilling Details: The Close Call At SFO Keeps Getting Closer
JetBlue Mint Is Expanding To Seattle & Las Vegas In 2018
The People Who Dragged Dr. Dao Off Plane Were Imposter Police Officers?!
British Airways' New Safety Video Is… Sort Of Brilliant!
Sad: Flatulence Didn't Force People Off An American Flight After All
Hong Kong Airport Is Adding A (Poorly Thought Out) Fast Track Security Channel
Emirates & FlyDubai Announce An Extensive New Partnership
Rumor: Earning Delta Diamond Status Could Be More Expensive In 2019
A Look At Singapore Changi's Incredible New Terminal 4
Shocking Details Emerge About Last Week's "Near Miss" At SFO
OMG: Passenger "Passing Gas" Forces People Off American Airlines Flight
---
I hope everyone has a great rest of the weekend!