In late May American debuted their new premium lounges at JFK. Specifically, American opened their newly refurbished Flagship Lounge, which is open to international first & business class passengers, oneworld Emerald & Sapphire members traveling internationally, as well as those traveling nonstop in business class to Los Angeles and San Francisco.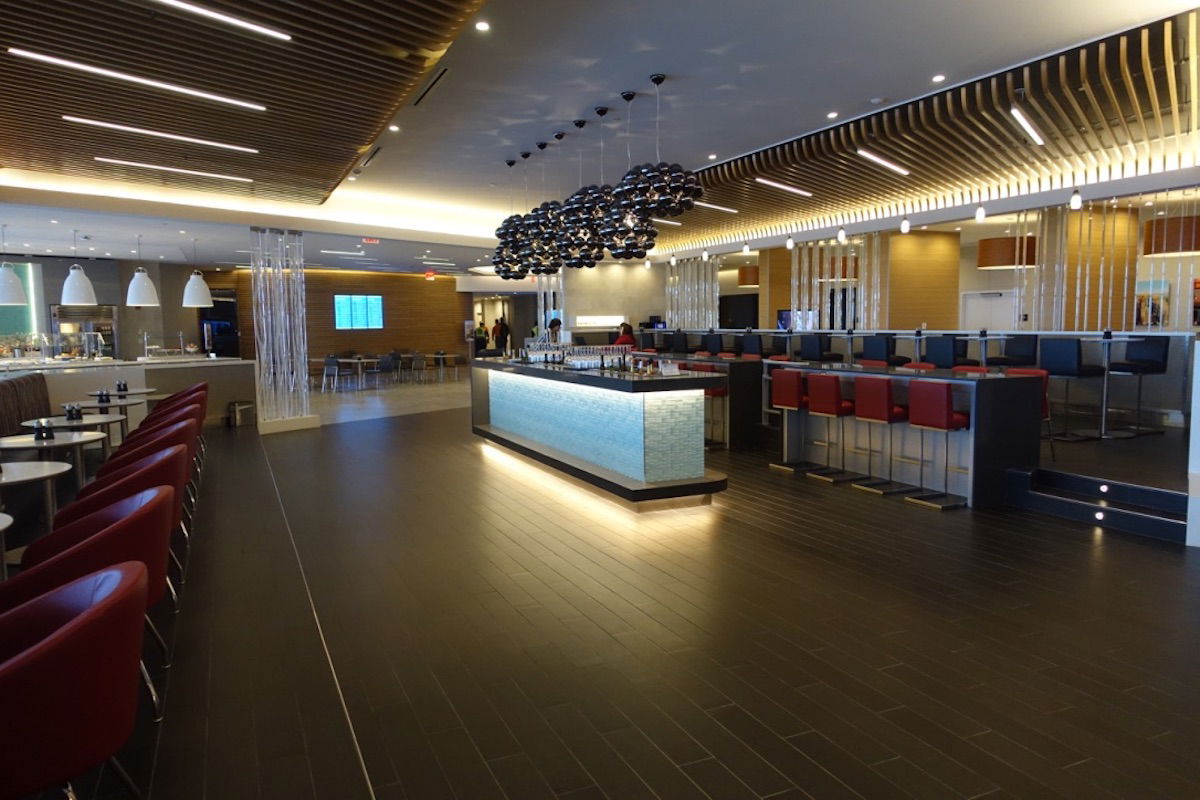 American's new Flagship Lounge JFK
This lounge represents a nice improvement over the old Flagship Lounge, though I do have some concerns over crowding, given how many people now have access to the lounge.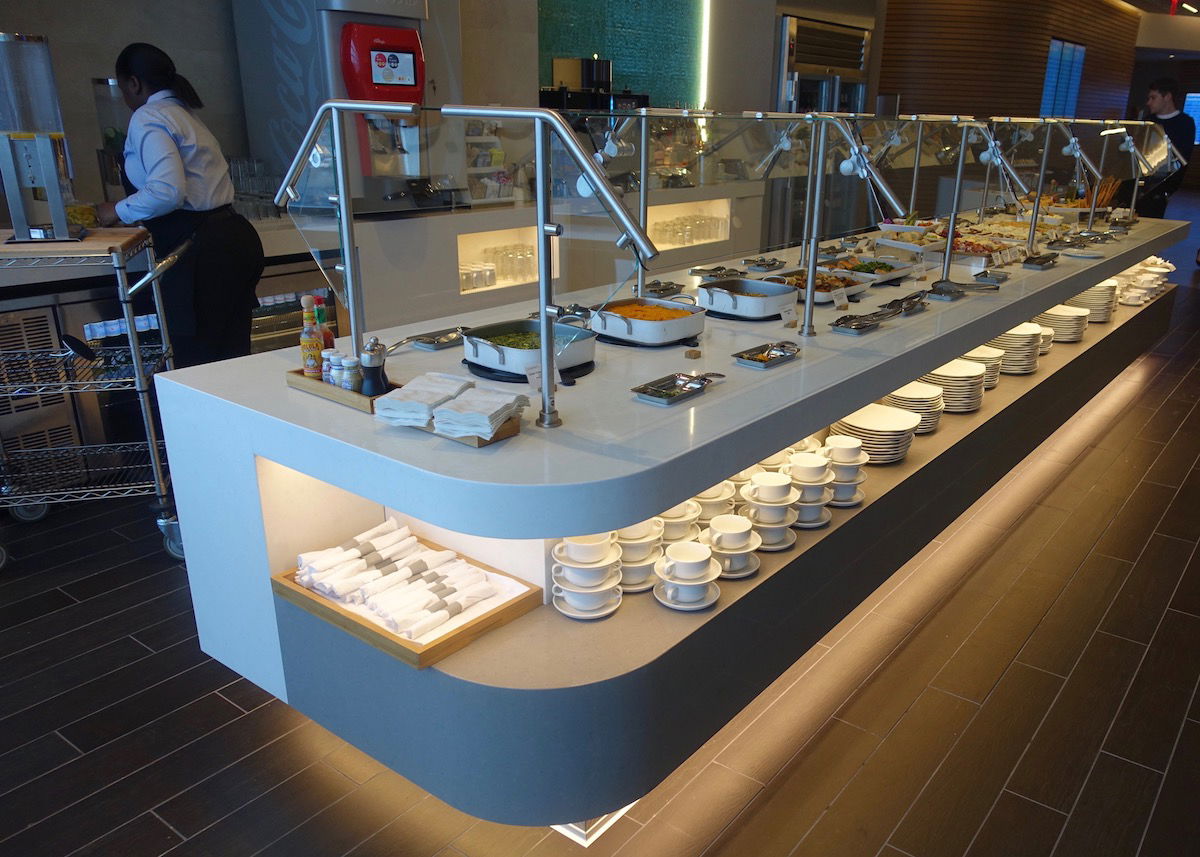 American's new Flagship Lounge JFK
On top of that, American introduced the new Flagship First Dining Facility, which is located inside the Flagship Lounge. This is only open to international first class customers, as well as select premium transcontinental customers. This is an a la carte dining facility with table service, and looks phenomenal. Unfortunately a very limited number of people will have access to this.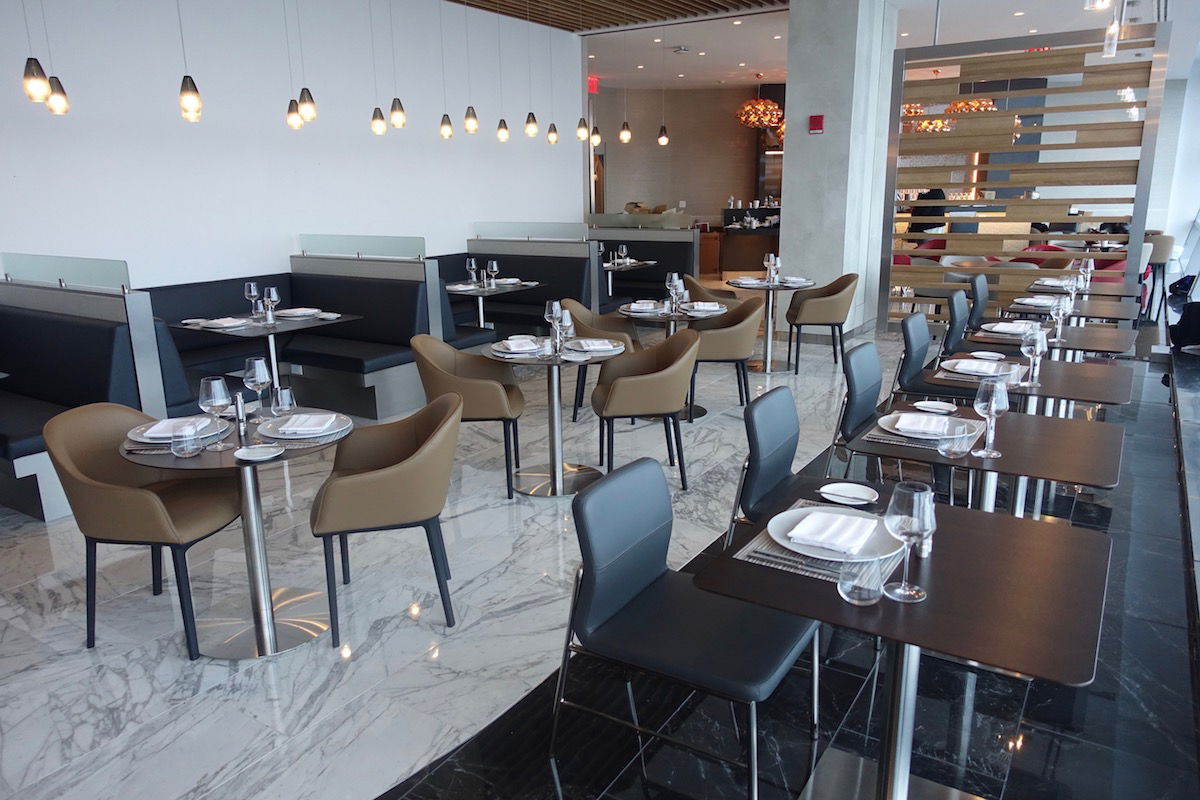 American's new Flagship First Dining JFK
The good news is that the Flagship Lounge has just opened a new area of the lounge called the "Flagship Bridge," which is a dining area for those who don't have access to the Flagship First Dining section. The Flagship Bridge is open daily from 2PM until 10PM, and it's the only area in the lounge where you can order off the menu. It's called the Flagship Bridge because this area is in the "bridge" above the terminal. Well, either that or they just borrowed the name from Cathay Pacific. 😉
Reader Jeffrey was kind enough to share some details about his visit today, as they apparently just started serving food today.
Here are some pictures of the new facility that Jeffrey was kind enough to share: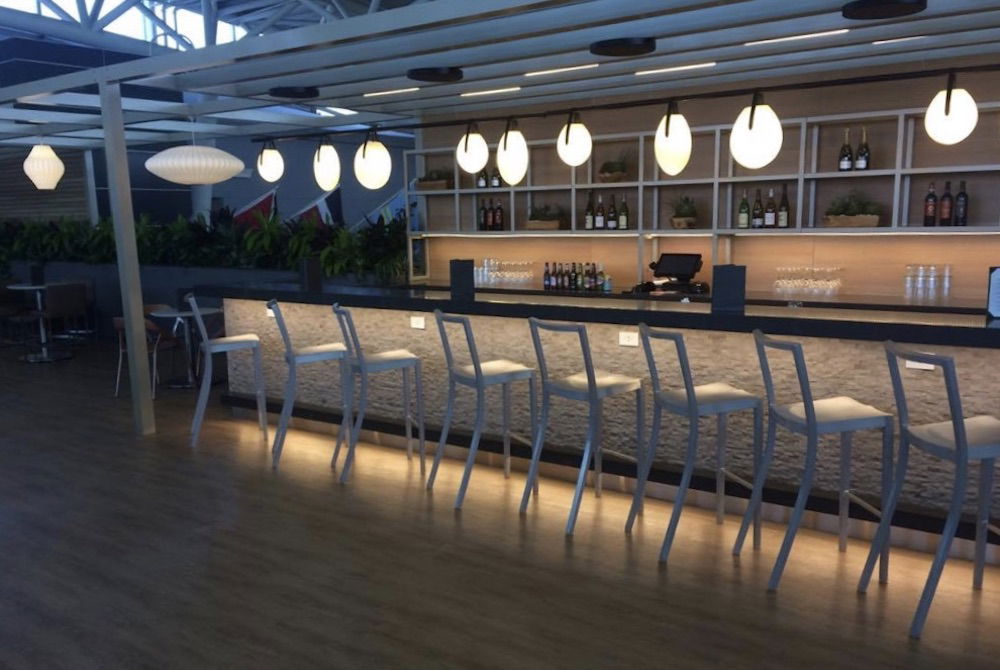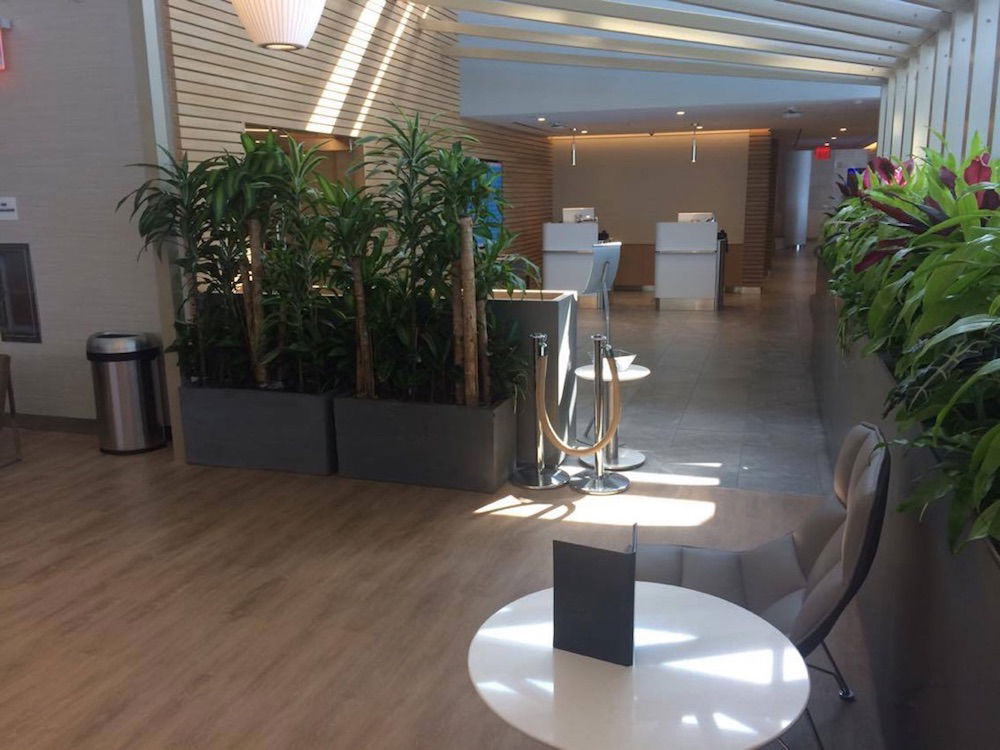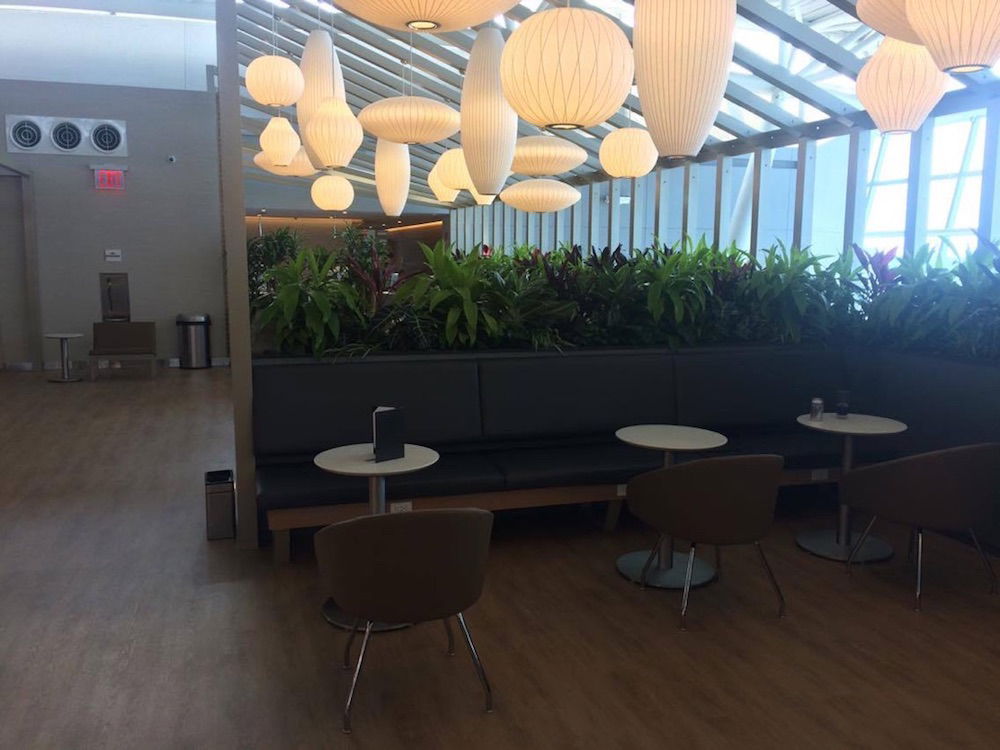 And here's the menu: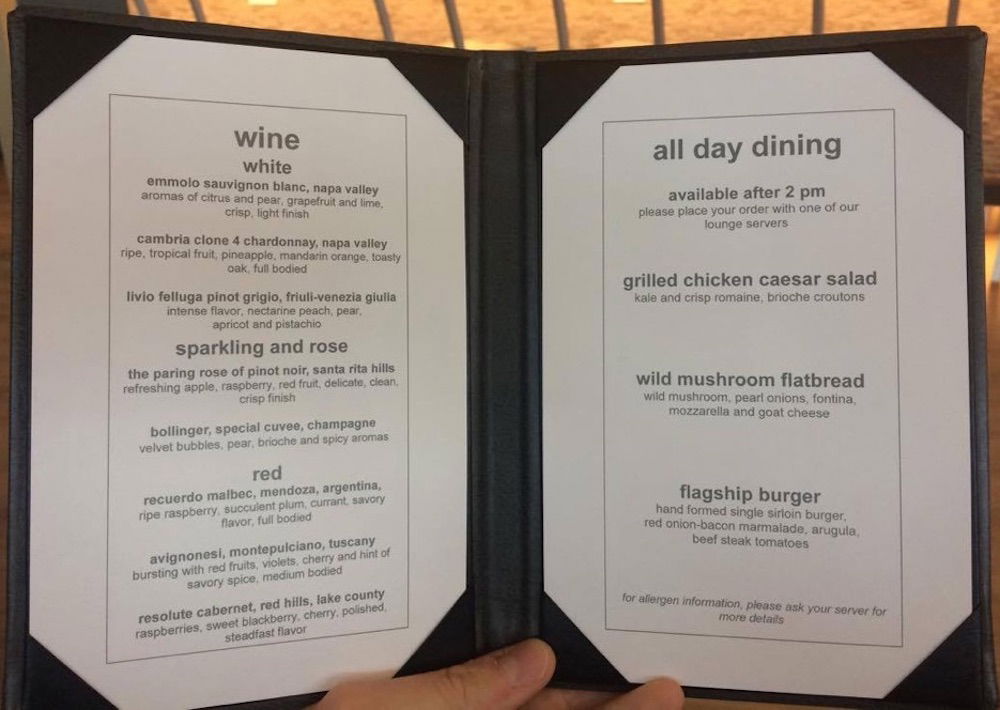 Jeffrey had the Flagship Burger, and said he really enjoyed it. He said that when he entered the Flagship Lounge he was given two orange keys that got him access to the Flagship Bridge, so when he went there they took the keys from him and then there was proper table service.
I believe at first American tried to offer a la carte dining in the rest of the lounge, though I can totally understand how that was probably chaotic, given how many people are in the lounge, and given how tough it probably is to keep track of people.
So having a specific area where passengers can order off the menu makes a lot of sense, in my opinion.
This is an awesome improvement, both because it adds (much needed) square footage to the lounge, and because based on everything I've heard, the food is actually really good.
I'm impressed with American's finished premium lounge product at JFK.
Anyone plan on checking out the new "Flagship Bridge" at JFK soon?