Today Saudia announced that they're no longer subjected to the US electronics ban, meaning that you can once again take electronic devices larger than smartphones into the cabins of their US-bound flights.
Flights from #KSA to #USA Granted Clearance on Portable Electronic Devices (PEDs)

Read morehttps://t.co/X6lEUalXab#electronics_unbanned pic.twitter.com/HpKRc7DPPd

— السعودية | SAUDIA (@Saudi_Airlines) July 19, 2017
Saudia was the last of nine airlines to be subjected to the electronics ban, meaning that the US electronics ban is now officially over.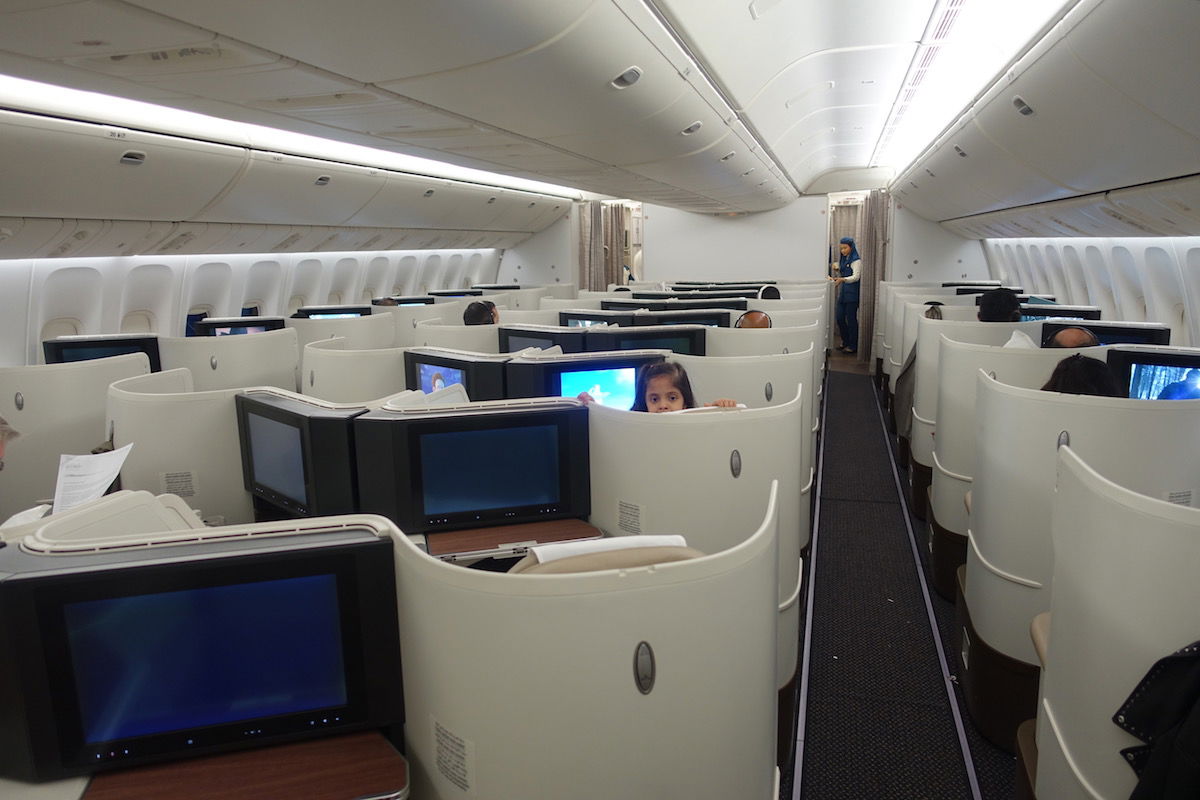 Saudia's business class product on US-bound flghts
The ban first began on March 21, so it was just over four months from when it was introduced to when it was discontinued.
I'm so happy to see this ban gone, and instead replaced with enhanced security, which is less of an inconvenience to passengers, and also a whole lot safer.
I genuinely thought we wouldn't see the end of this, because typically when new security policies are introduced they stick around, no matter how nonsensical they are. So this ban having lasted for less than four months is much better than I was expecting.
As a reminder, here's the timeline with which other airlines had the ban lifted: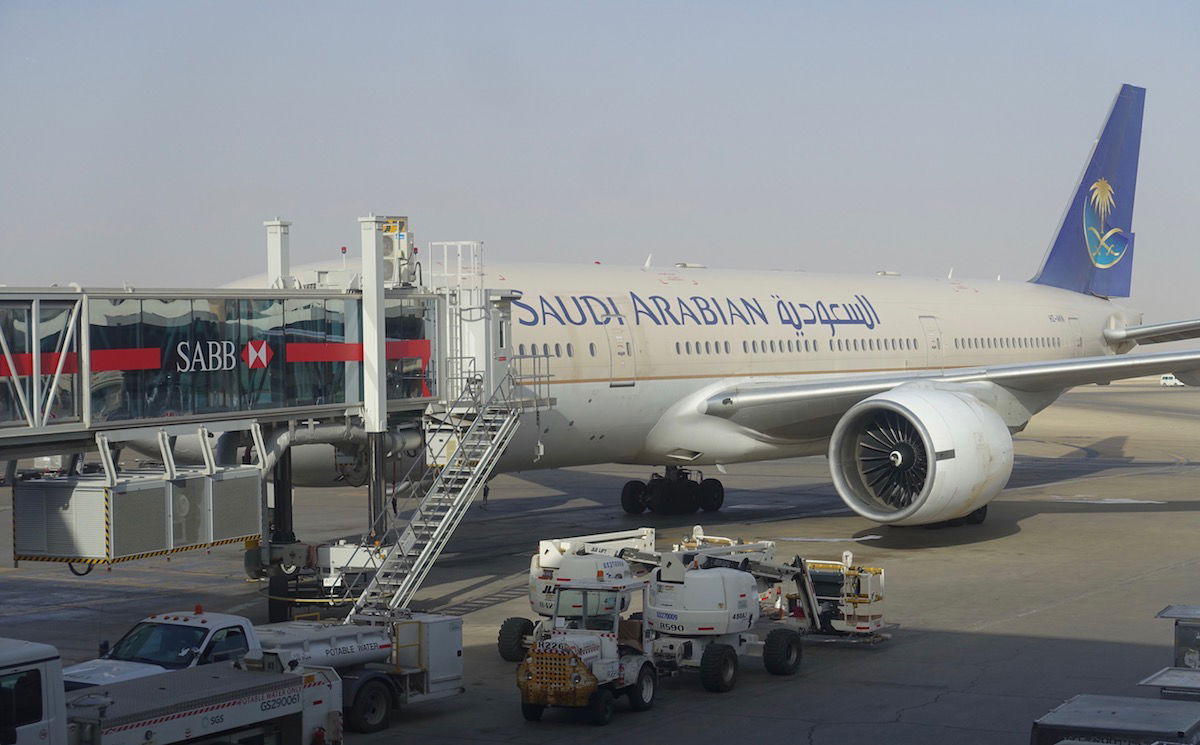 Saudia 777 at Riyadh Airport
If you are traveling from one of the above airports to the US, you can expect additional security screening at the gate. Specifically, your electronics may be tested before you're able to enter the gate area for your flight, so I'd recommend arriving a bit early.
Yay, yay, yah! I have a Saudia first class flight booked for later this year from Riyadh to New York, so I'm very pleased I'll be able to take my laptop onboard. I intentionally booked the return for later this year in hopes of the ban being lifted, and it looks like that paid off.
In the meantime, no changes have been made to the UK electronics ban, which applies for flights from ,Egypt, Jordan, Lebanon, Tunisia, Turkey, and Saudi Arabia.