Some of you may remember United's first big viral story of the year, which revolved around a United non-rev being denied boarding for wearing leggings on a flight.
For those of you not familiar, a non-rev is an airline employee, or a friend or family member of an employee, who is traveling using the privileges given to airline employees, typically on a space available basis. The exact fees and restrictions associated with this vary by airline, but at some airlines employees can travel for free in any seat, while at other airlines there are small fees involved, restrictions on which cabins people can travel in, etc. It's worth noting that those redeeming miles for tickets aren't "non-rev" passengers, even though you're technically not paying cash for a ticket.
Anyway, many airlines have dress codes for non-rev passengers, and I outlined some of those in a previous post. Of the big three US carriers, United had the strictest policy, followed by American, followed by Delta (their policy is basically the same for non-revenue passengers as revenue passengers).
Well, as noted by kellzbellz on FlyerTalk, American has just eliminated their dress code for non-rev employees, including those traveling in premium cabins. Perhaps more accurately, it's now more or less the same for revenue and non-revenue passengers. Here's the new policy, per TWA844:
For most of us, being comfortable in flight extends to the clothes we wear. American doesn't have a prescribed dress code for our non-revenue guests. So, as long as your clothing is neat and clean and doesn't offend or distract, you're good to fly in any class (including premium cabins). If you're looking for more specifics, here are a few:

When we say offensive or distractive, we mean you shouldn't wear anything that's overly revealing (like super short shorts or something that is sheer or see through). That also extends to swimwear or sleepwear (of course it's always okay to change into your American-provided pajamas if you're lucky to snag a First Class seat on a premium international flight!)
It also means to avoid any attire that is vulgar or violates community standards of decency
When in doubt, ask yourself, "Do I blend in with customers?" If so, you're probably set
The biggest change here is for those wishing to travel in premium cabins. While American's economy dress code has long been relaxed, previously they didn't allow shorts, beach footwear, jogging suits, athletic gear, and baseball caps, in premium cabins. Going forward, all of those items are fine.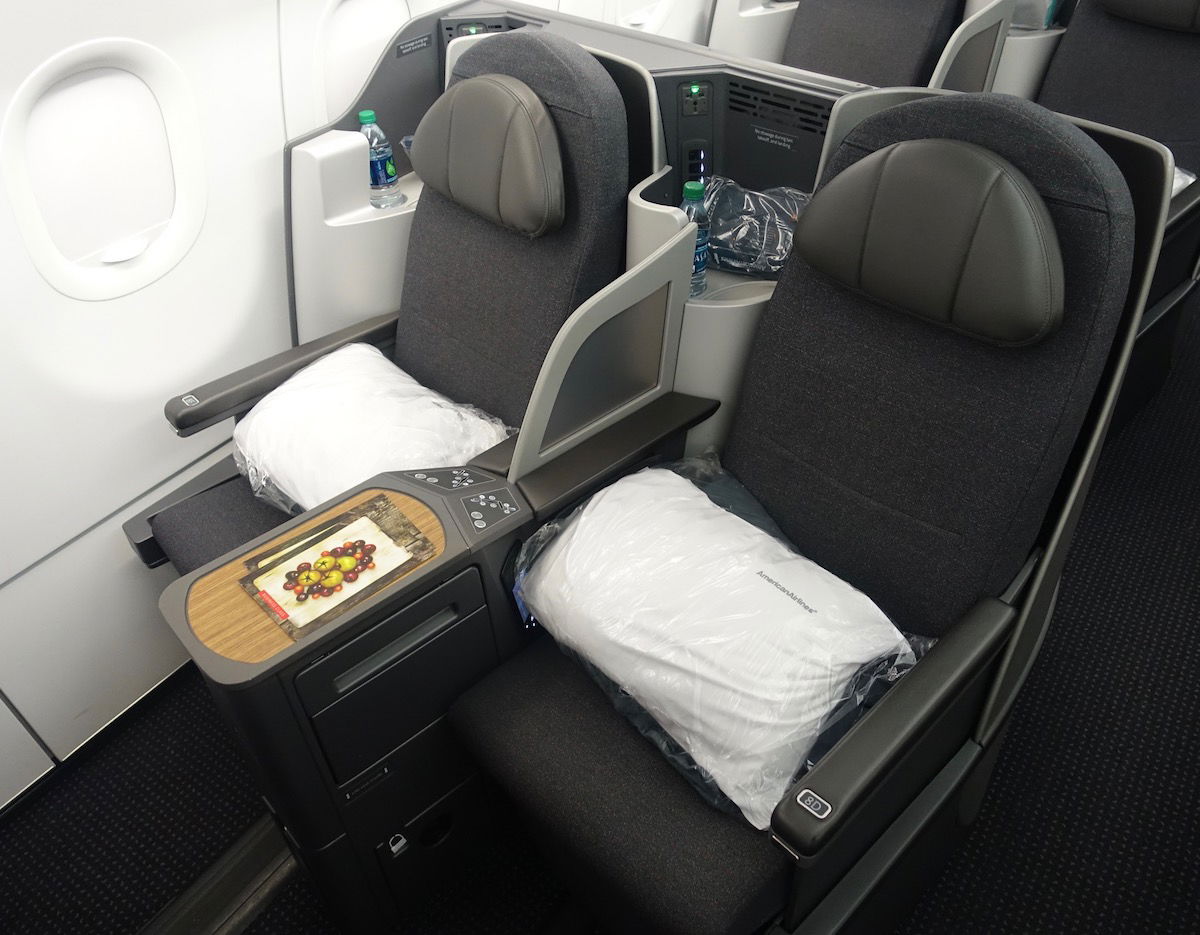 American's dress code for non-revs traveling in premium cabins has been relaxed
I can see both sides here. On one hand, you'd like to think that those traveling with their privileges put their best foot forward and aren't actively slobs. Then again, you can't typically tell who is a non-rev and who isn't, so I'm not sure the argument that they should be ambassadors for the airline really flies.
Even though crocs are now allowed for non-revs in premium cabins, please don't wear them, regardless of who you are. Please.