Update: Read my full United Business Class 777-200 Frankfurt To Houston review.
Earlier this week I flew United's 777-200 business class from Frankfurt to Houston. While I'll have a full trip report soon, I figured I'd report back with my initial thoughts. As a reminder, I've reviewed United's 777-300ER business class, which features their new Polaris seats. Meanwhile this flight just featured the Polaris "soft product" (food, drinks, amenities, etc.), but not the new seats. So I was curious to see just how much of a difference the new soft product makes in terms of the overall experience.
This flight was operated by an ex-Continental 777-200, which featured B/E Aerospace Diamond seats. These are fully flat seats in a 2-2-2 configuration, and sadly, this is United's better "old" 777 configuration, as the ex-United planes feature eight seats per row in business class. Ouch.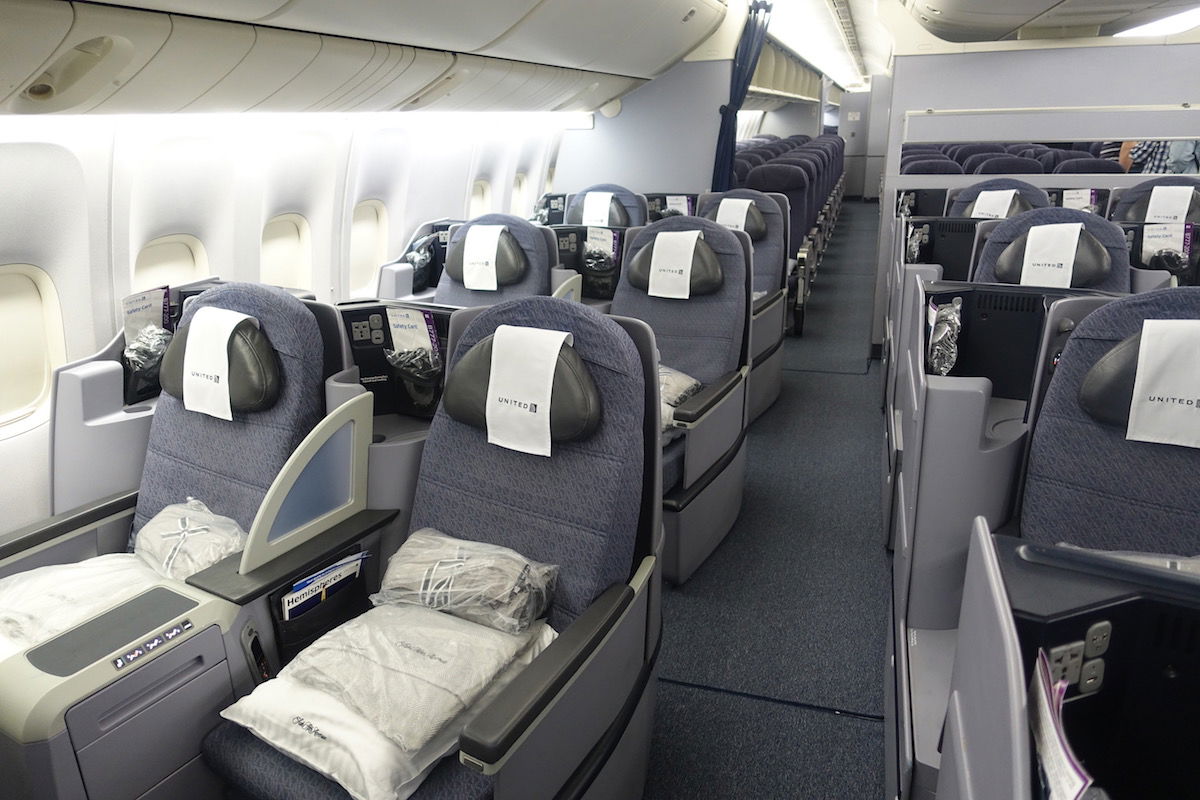 Ultimately I find these seats to be perfectly okay, especially if traveling with someone. In this case Ford was joining me (we actually just met up in Frankfurt), so it worked out well.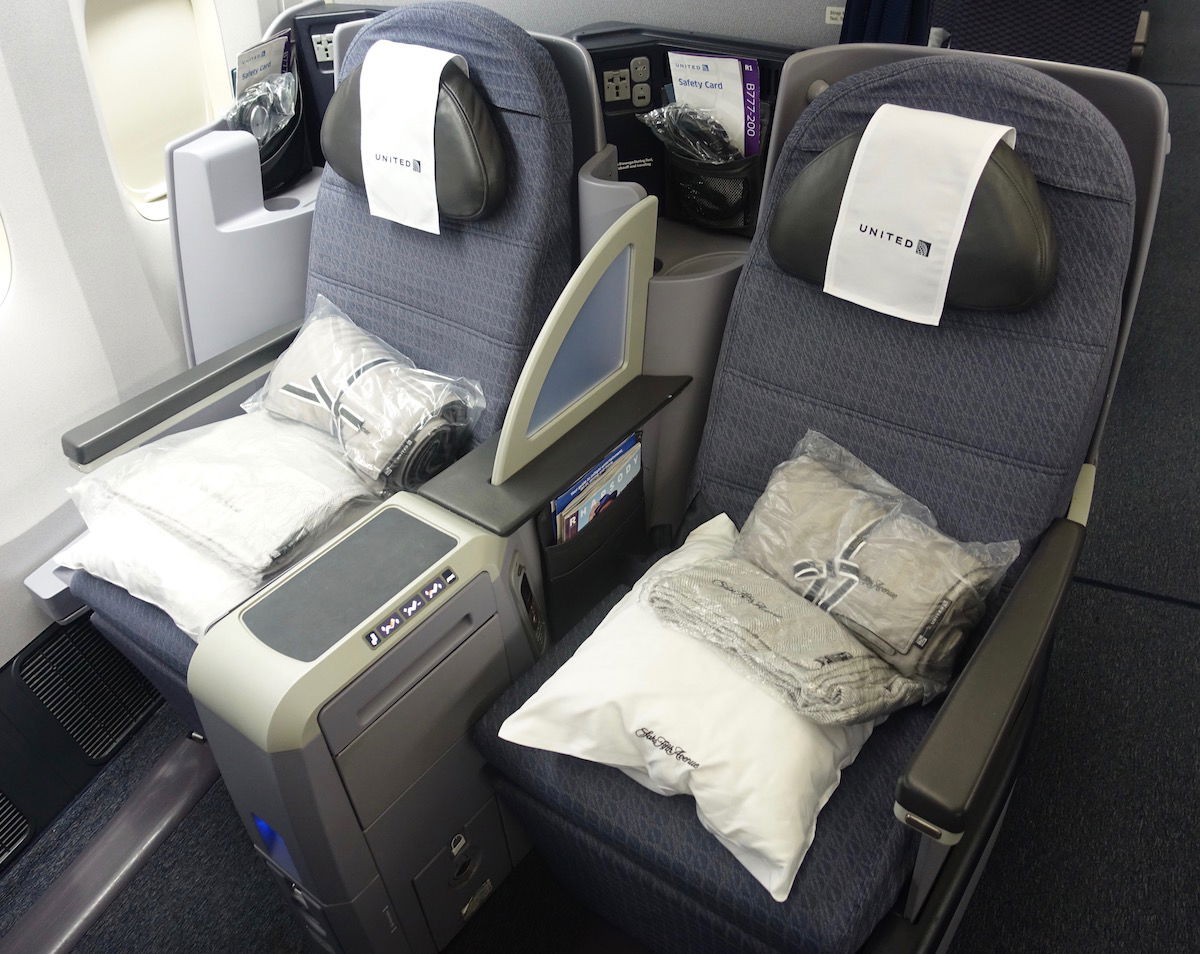 So, how's the rest of United's Polaris product holding up?
United has great amenities in business class. There was a very nice amenity kit and slippers.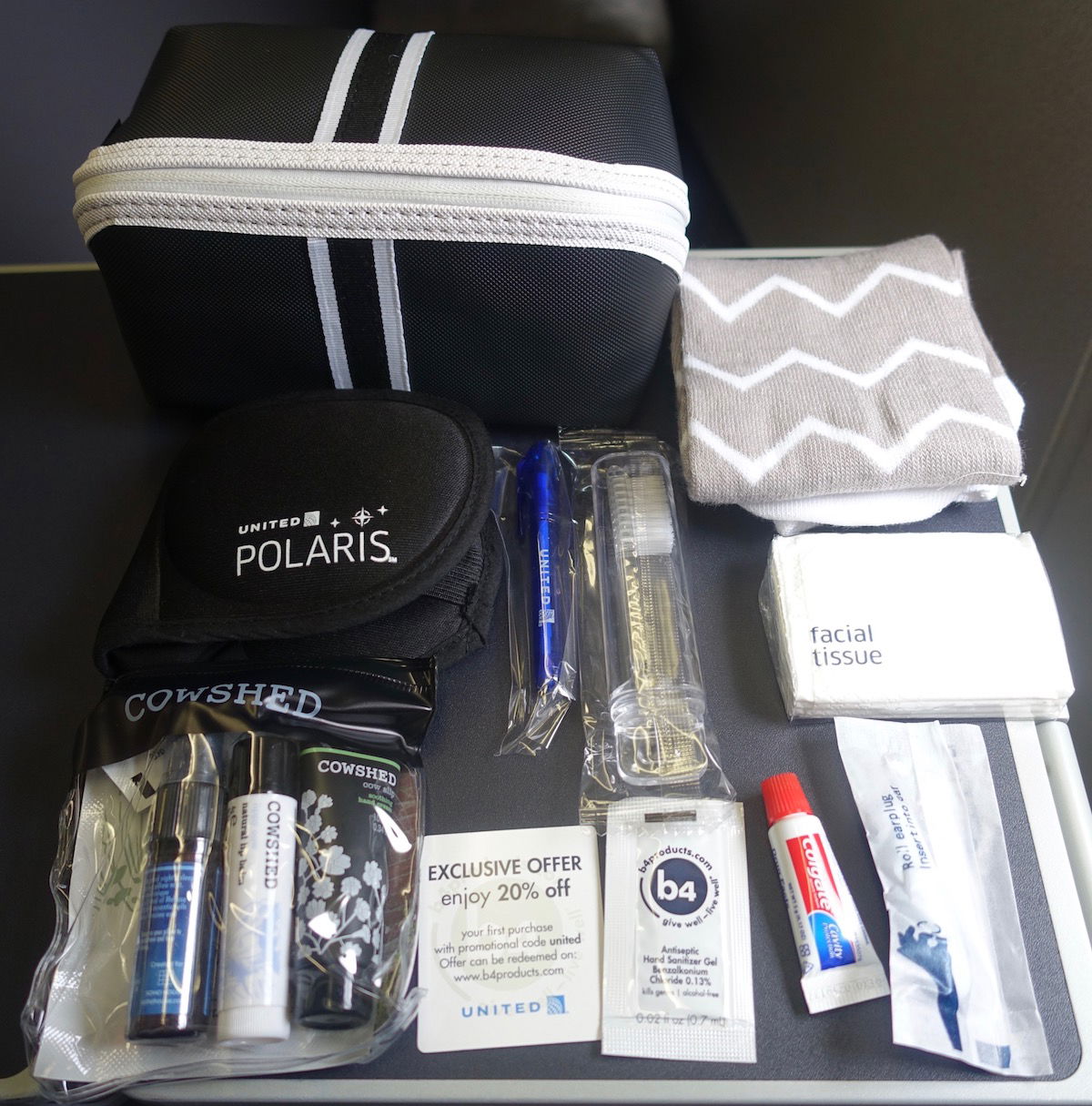 United also has reasonably priced Wi-Fi, as well as an excellent entertainment selection.
What really sets the product apart, though, is the bedding. In Polaris there's a big comfy pillow, a nice duvet, and a day blanket. Then on request there's a gel pillow and a mattress pad. This is the best bedding offered by any airline in the world in business class, and that's even though they eliminated one of the pillows (which really was a smart move, since there was nowhere to put it).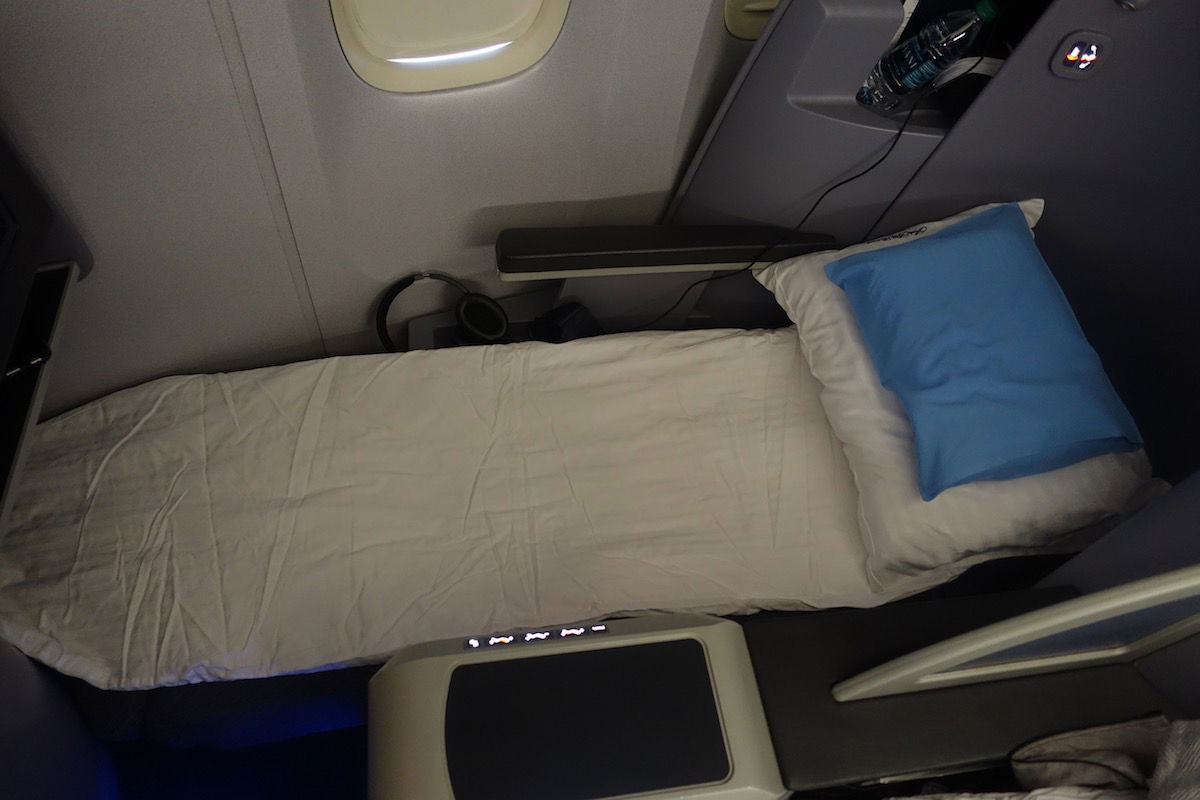 As far as food goes, United is certainly making an effort with Polaris when it comes to the little details, though I don't find the difference to be that substantial. The wine flight with the mixed nuts is a nice gimmick, though doesn't materially alter the experience.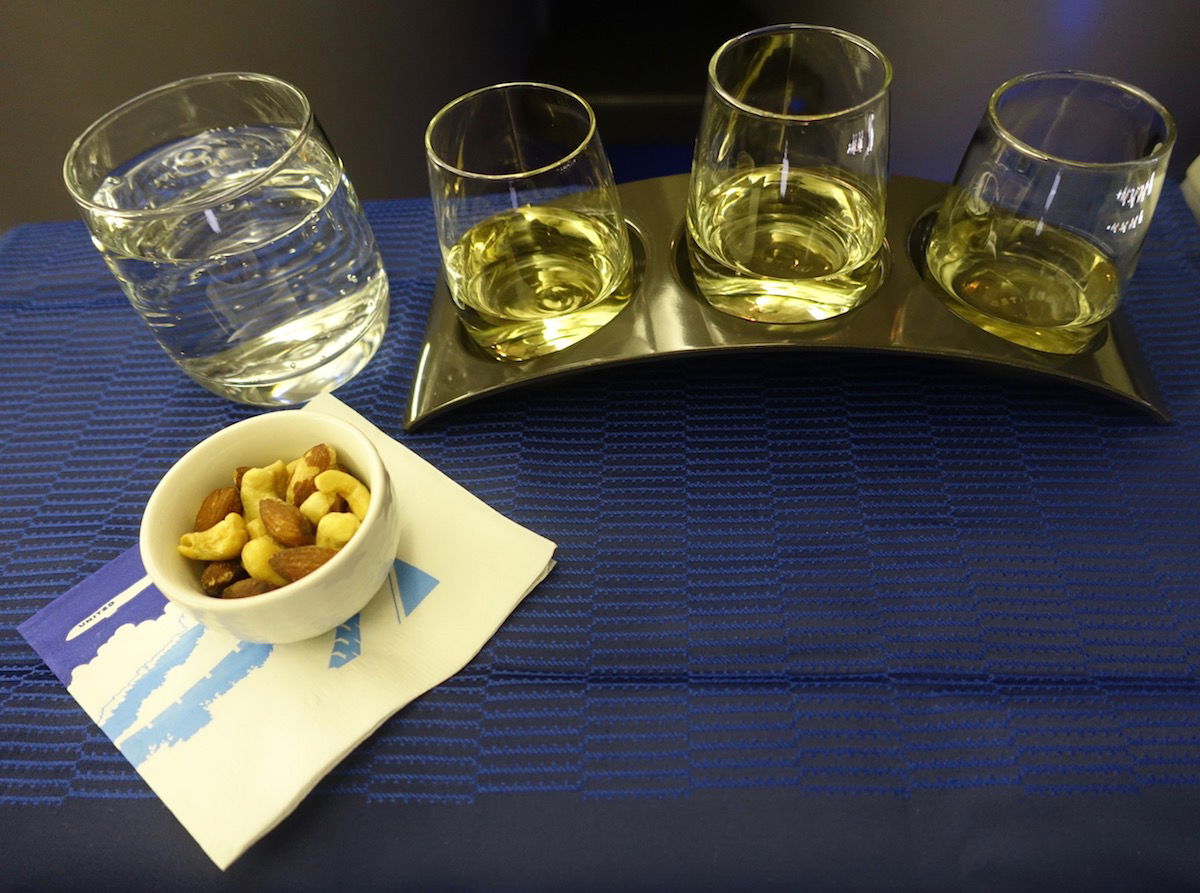 The appetizer and salad were both very good. It would be nice if United offered an option for appetizers, as many airlines do in business class, but this was very good at least. The appetizer consisted of smoked chicken with farro salad, and the salad consisted of mixed greens, celery root, grapes, and hardboiled eggs.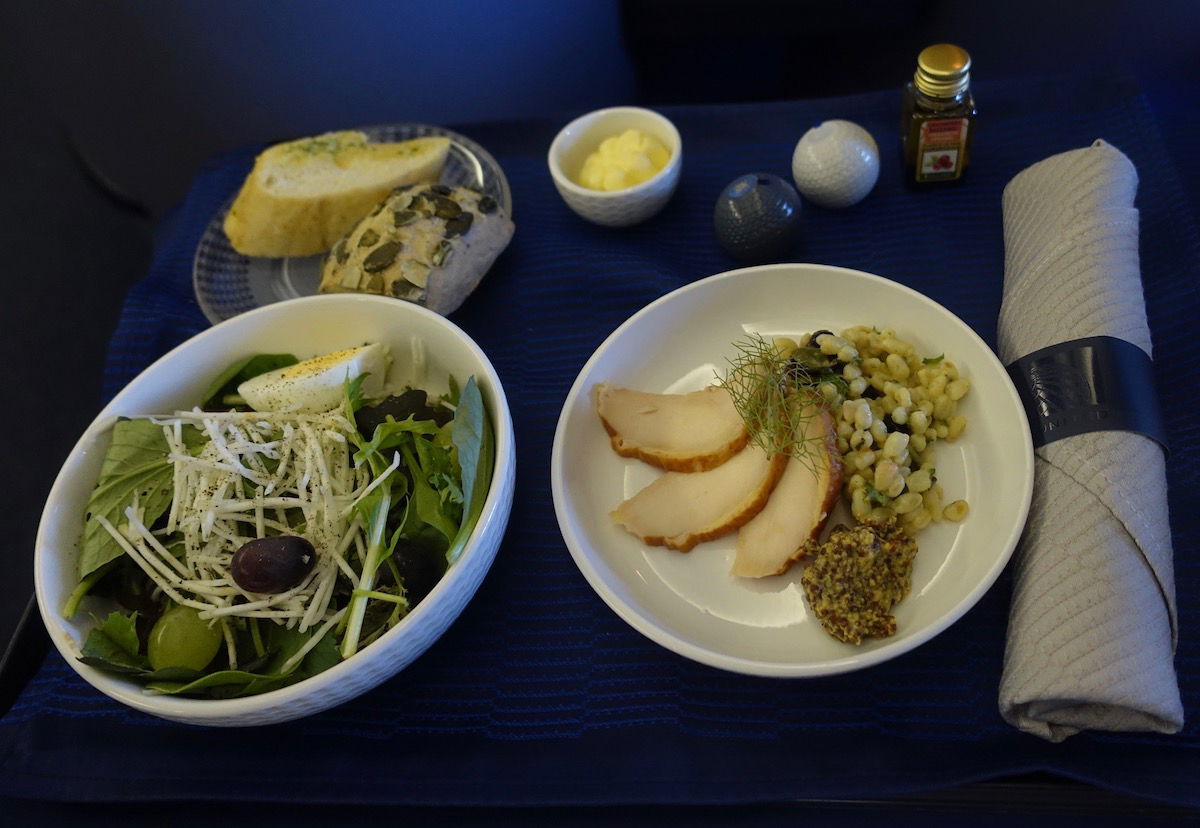 For the main course I ordered the poached cod with lobster sauce, potatoes, carrots, and onions. It was really good.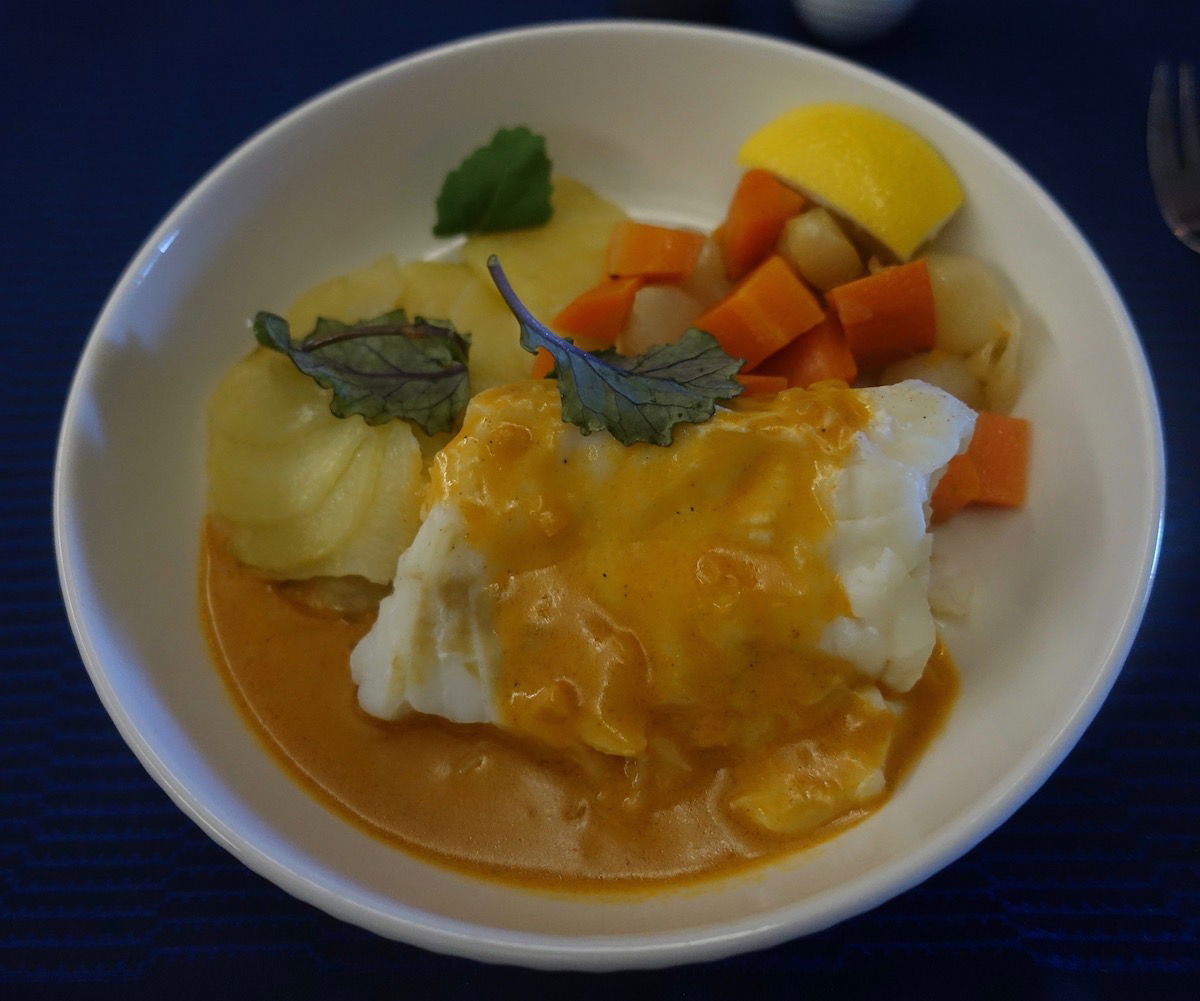 Then there was a cheese course.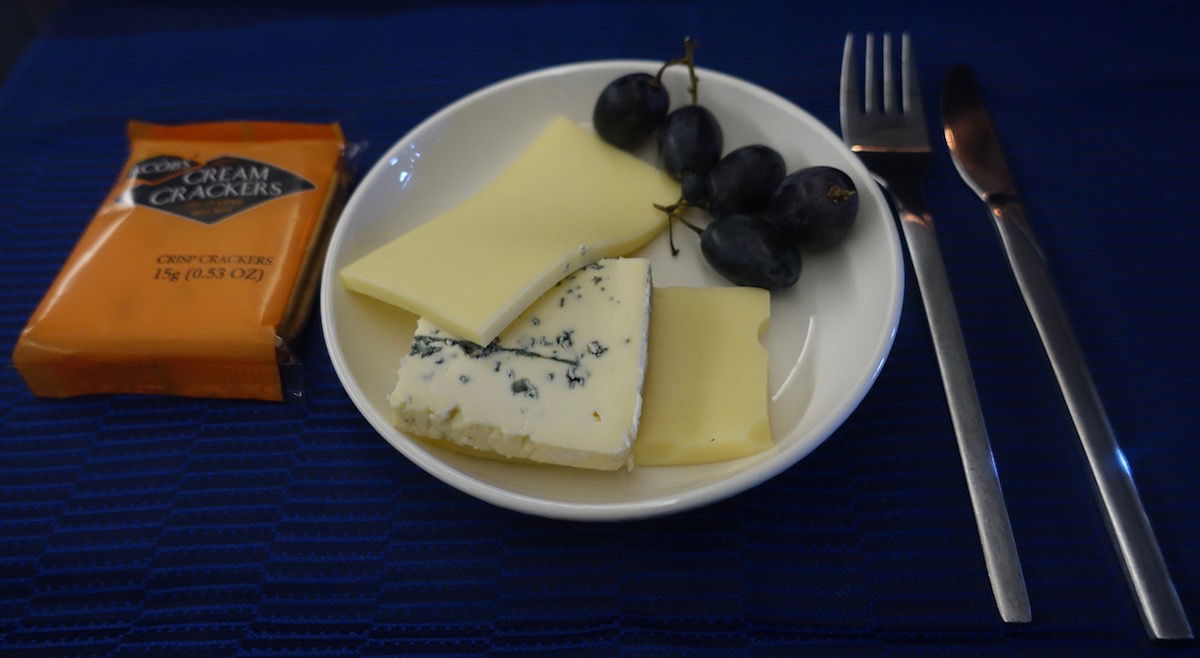 And lastly there was dessert. United still has ice cream sundaes, though unfortunately they got rid of the bowls, since they were cracking, so they now serve them out of paper cups until they find a better solution.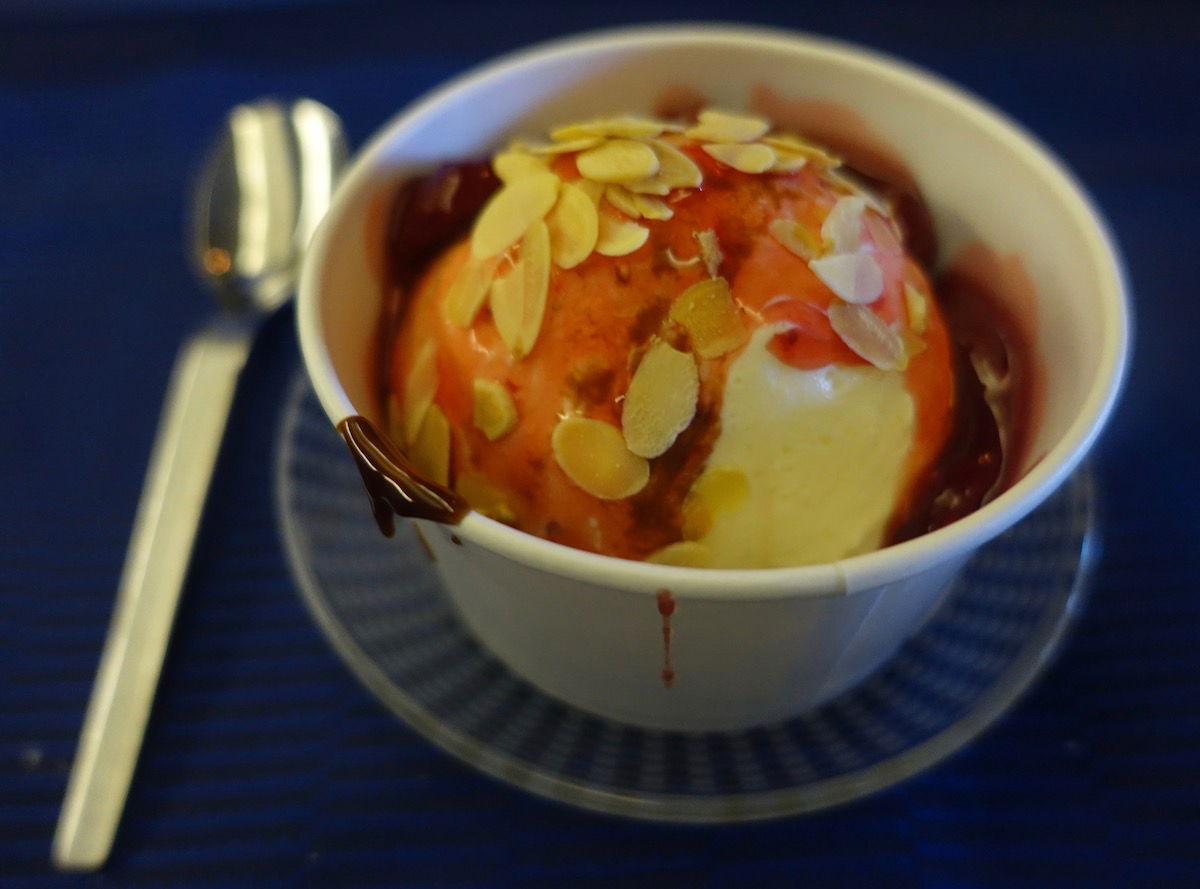 The pre-landing snack was disappointing, given that this flight was over 10 hours. It consisted of a very low quality chicken breast with a side salad and piece of bread. There was no dessert or anything.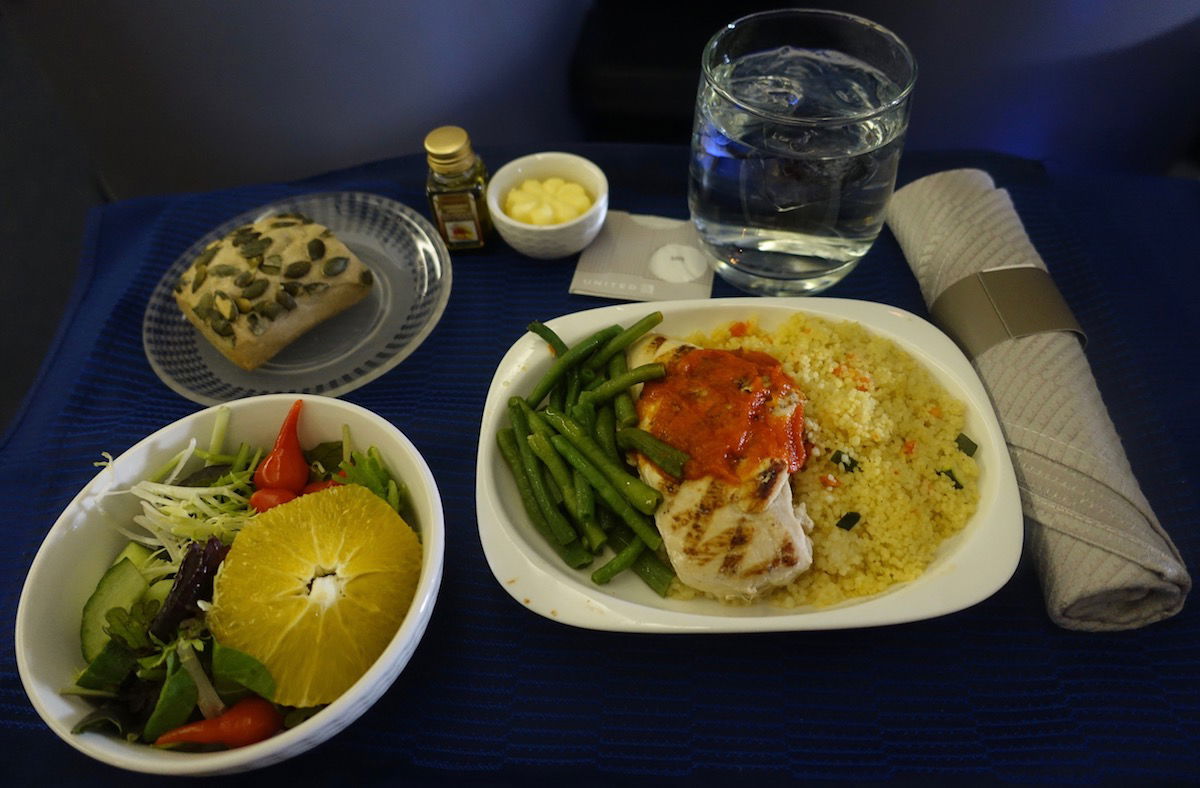 Lastly I just have to talk about the service. The issue with service on US airlines is that it's consistently inconsistent. Qatar Airways' CEO talked about the "grandmas" working at US airlines, and how the average cabin crew at his airline is 26 years old. Well, I got those "grandmas" he loves referring to, and I'd say the youngest crew member on this flight was at least twice the age of the average Qatar Airways crew.
You know what? These "grandmas" and "grandpas" were freaking phenomenal. Every single crew member I interacted with was top notch — they were friendly, attentive, knew exactly what they were doing, etc. Pam was working my aisle, and she was a gem. She made an effort to get to know each passenger in her section, whether American or German, and was just so incredibly charming that you couldn't help but love her. This crew gets perfect marks from me.
I couldn't have had a better crew on a US airline. Don't get me wrong, there are a lot of issues with service on US airlines, but the age of the crews isn't one of them. Some of the "grandmas" working the "friendly skies" are among the most professional people in the industry.
United Polaris bottom line
I'm happy I had Ford with me on this trip, since he flew American's 777-300ER business class to Europe, and United's Polaris back, so I asked him what he thought. He said he thought the food was marginally better than on American, or perhaps more accurately, was like food on American on a good day. He loved the bedding, but of course the seat didn't compare to American's 777-300ER business class seat.
That also matches my perception. I think the biggest improvement with United Polaris is the bedding. I lucked out with a phenomenal crew, but that has nothing to do with the product as such, given how inconsistent US airlines are. The Polaris food is definitely better than before, but I don't think it's actually that much of an improvement, and still can't compete with top carriers (there's no on demand dining, they still serve you on a tray, there's no choice of appetizers, no choice of bread, etc.).
But overall I commend United for the effort they're at least putting into the product. And most importantly, kudos to this crew for being so professional.