Update: Read my full Air China Business Class 737 Beijing To Ulaanbaatar review.
Hello from Ulaanbaatar, Mongolia! After flying Air China's 747-8 first class from San Francisco to Beijing, I spent a night in Beijing before continuing the next morning to Mongolia. I think a lot of people assume it's tough to get from the US to Mongolia, but there are several options that will get you there in just one stop, so it's quite accessible.
Of course I'll have a full trip report soon, but in the meantime I wanted to share my initial impressions.
This flight was operated by one of Air China's 737s, which I hadn't flown before. While perhaps not the most modern livery, there is something I love about Air China's distinctive planes.
Air China's 737s have a total of 12 business class seats, spread across three rows in a 2-2 configuration. The purple seat finishes seem like they're a bit overdone, but hey, maybe other people like it more.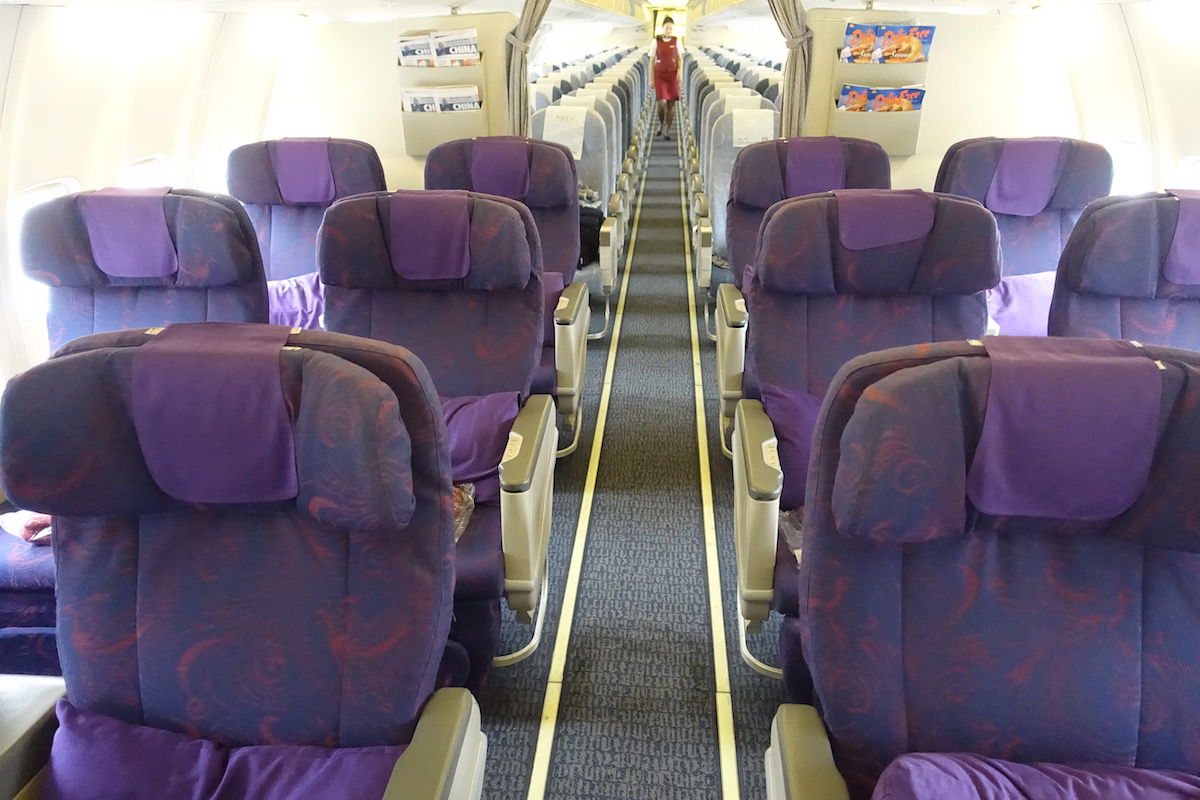 The seats were similar to what you might find on a domestic flight within the US, except the legroom was better and there was a legrest. I'd say the seat pitch was maybe 40″, which is great for a flight of under two hours.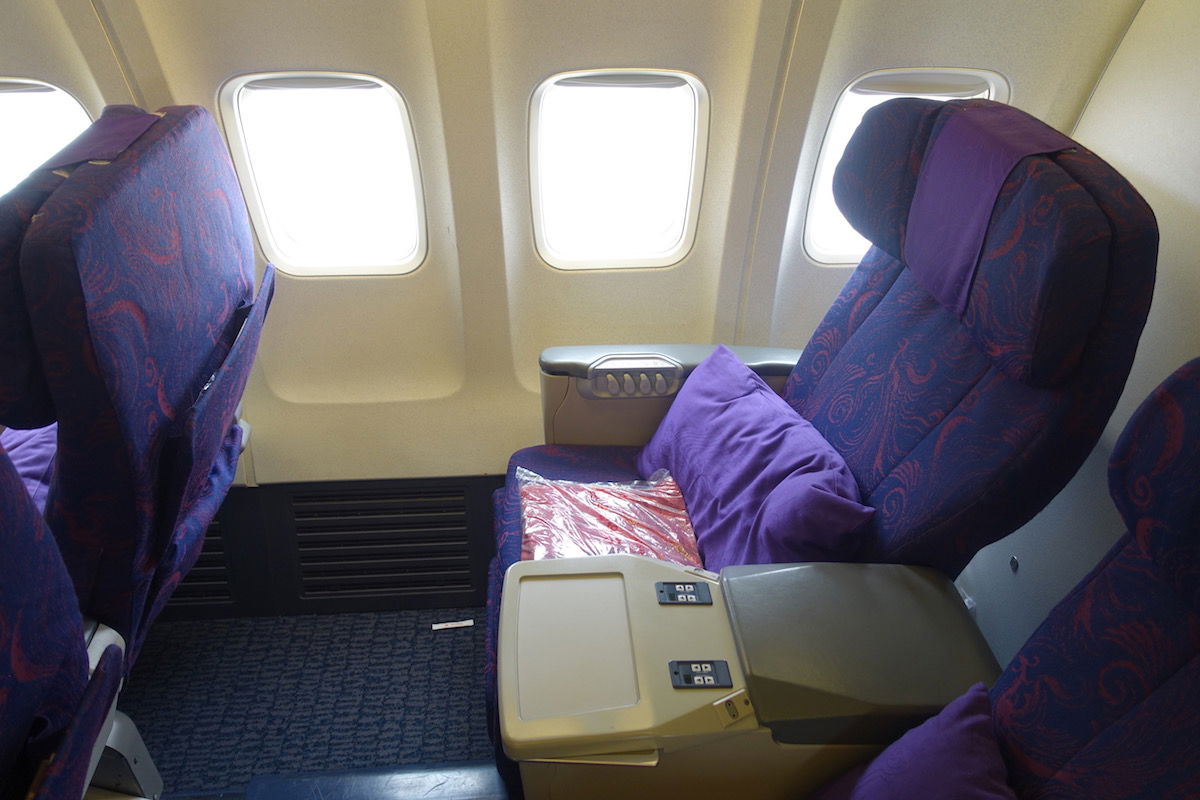 Continuing with the bright colors, there was a purple pillow and red blanket. The blanket came packaged, while the pillow didn't.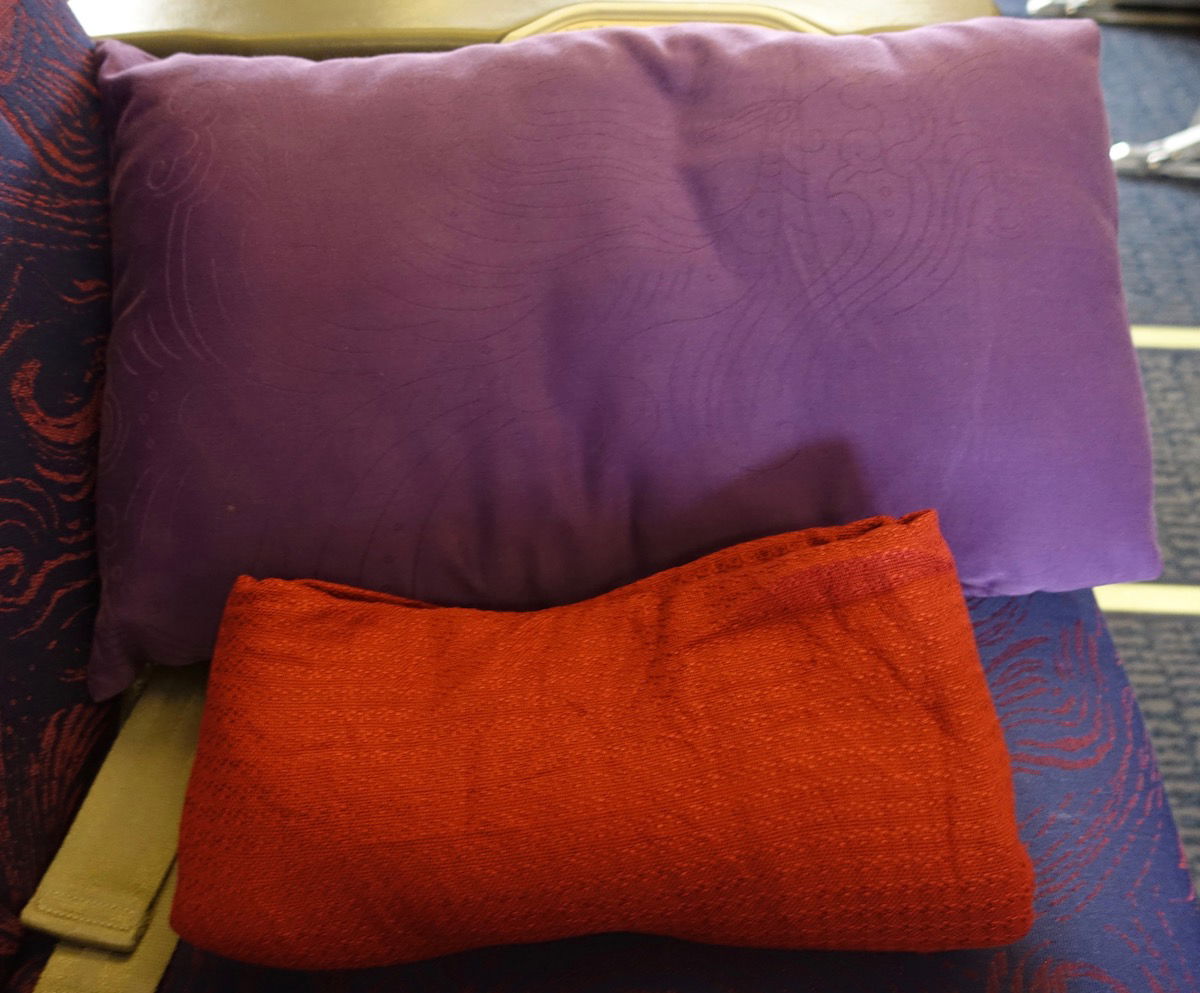 There were also slippers, which you don't often see on a two hour flight.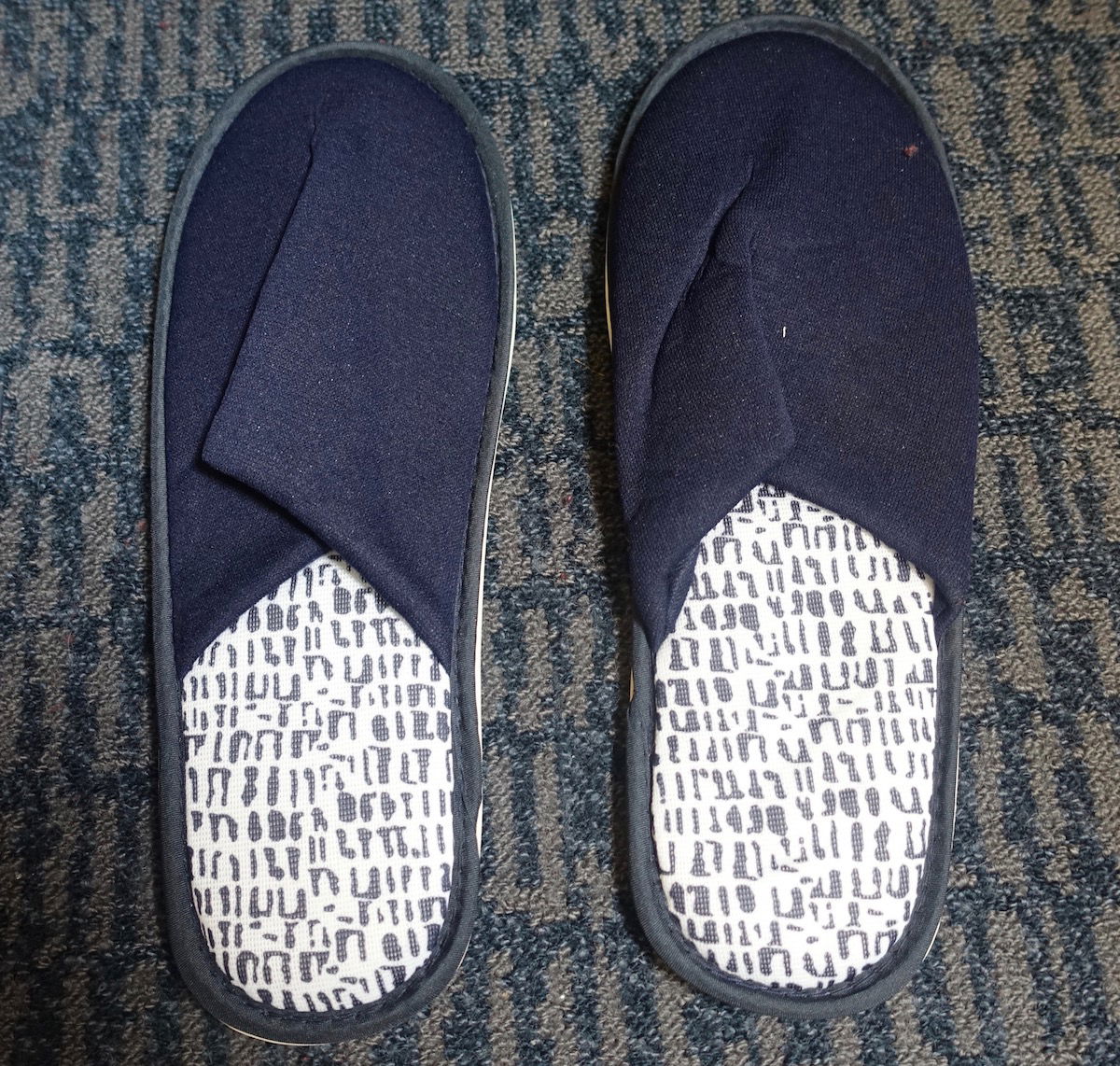 There were only two other people in business class, and there were two flight attendants taking care of us. Much like on the last flight, the crew was exceptionally attentive and well intentioned. I realize it's a limited sample size, but based on most of my recent flights, I feel like service on Chinese airlines is starting to improve significantly.
The flight left before 9AM, though they still served drinks with nuts after takeoff.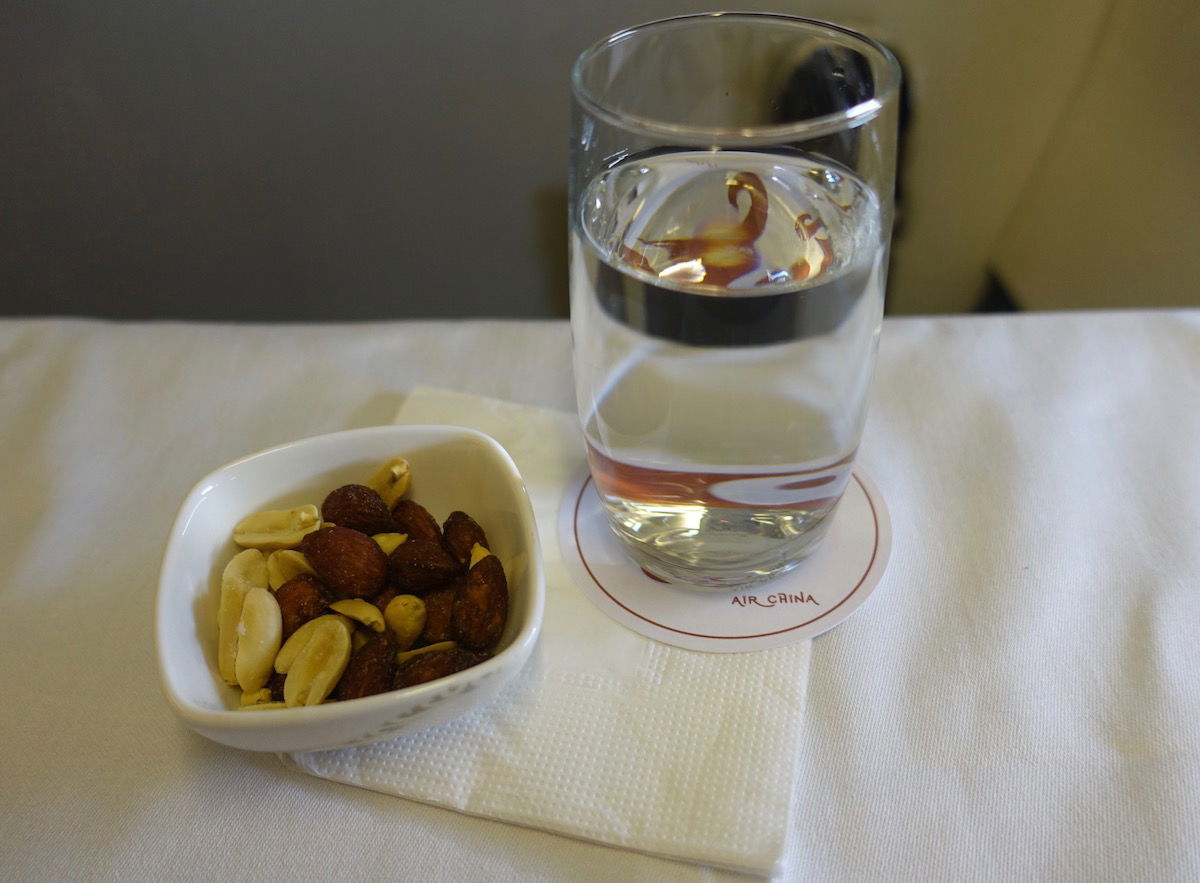 For breakfast there was the choice between a Western and Chinese option. Since I prefer not eating pork, I went with the Western option, though even that had pork.
The Western option consisted of an omelet with ham and something else that I couldn't identify, a pastry or croissant on the side, and cereal.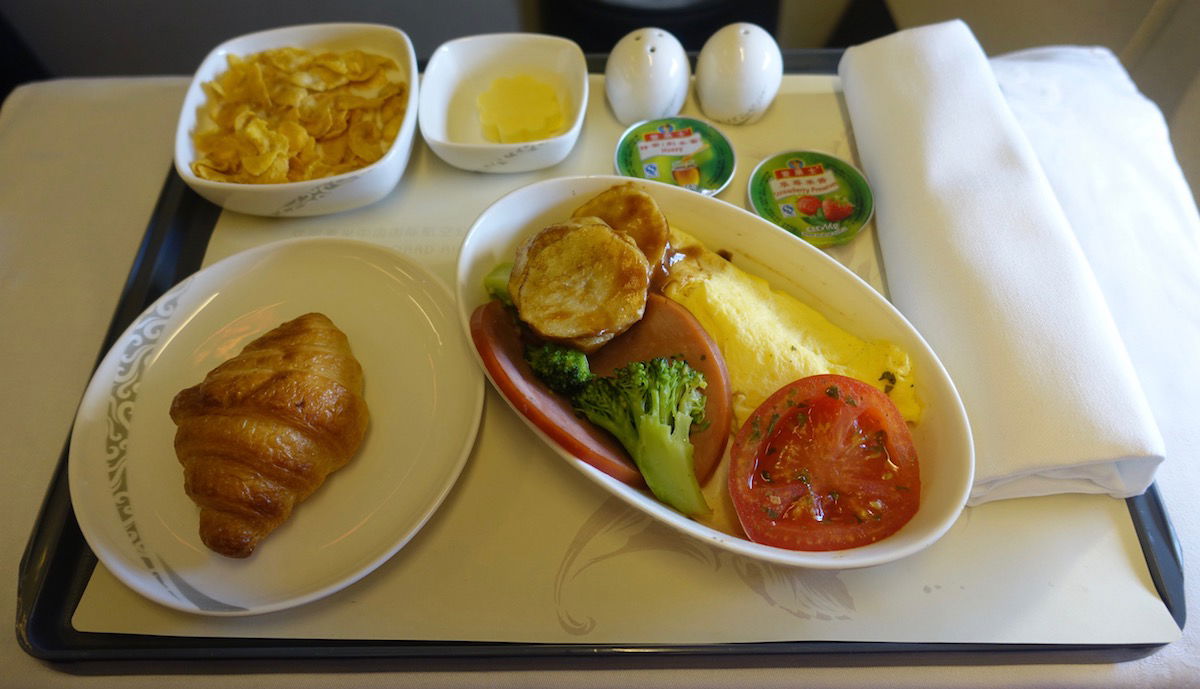 Then for dessert there was a little fruit plate.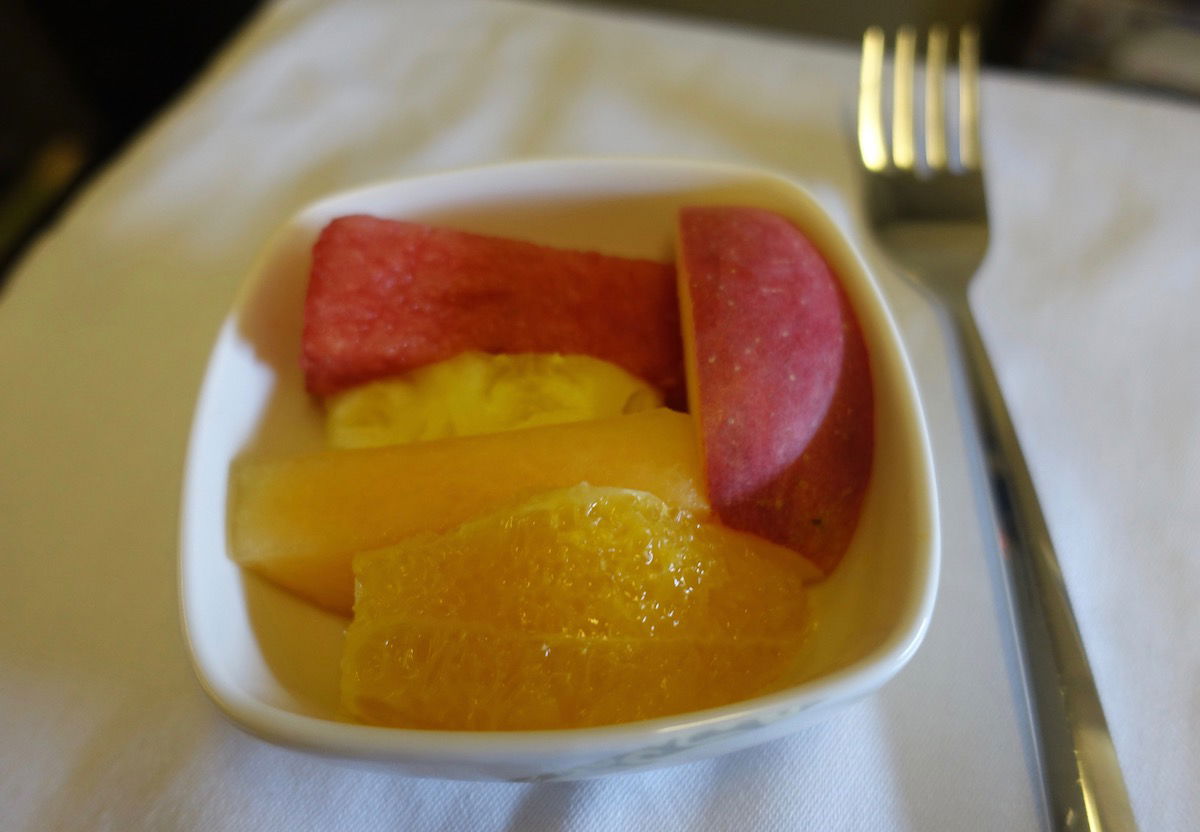 The pilots didn't smoke on this flight (at least not that I could smell), so I appreciated that. The cabin crew was also extremely attentive for the entire two hour flight, and constantly offered drink refills, etc.
There are certainly some quirks to flying with Air China, though. For example, they always leave the seatbelt sign on, and just push the button again when there's turbulence. To me this seems counter productive, but whatever.
Furthermore, they prepare the cabin for landing way early, about 40 minutes out, but that seems to be how they're trained. That's a third of the flight where you can't use your electronics, the window shades have to be open, seat upright, etc.
And then there's the stupid cell phone rule, which still applies.
Anyway, the good news is that I was more than happy looking out the window for the tail end of the flight, given the views flying over Mongolia. We had a pretty roundabout approach, which was almost like free flightseeing, as we got a little tour of the area surrounding Ulaanbaatar.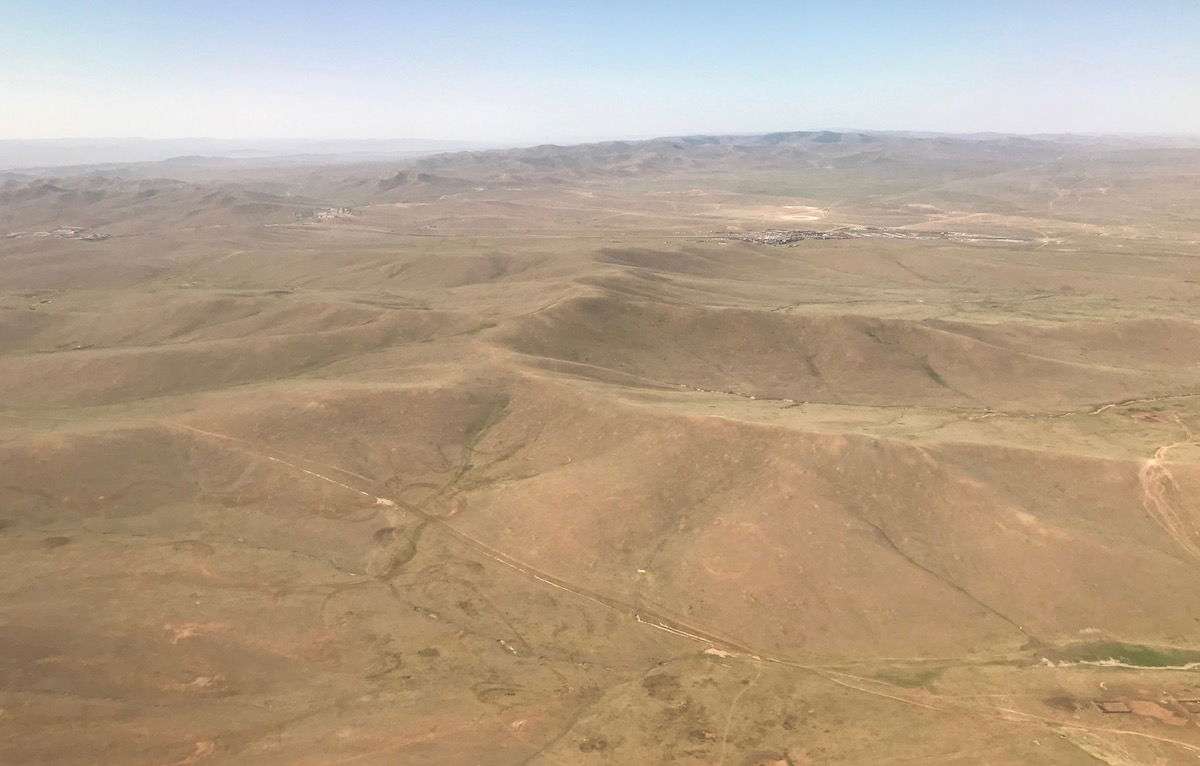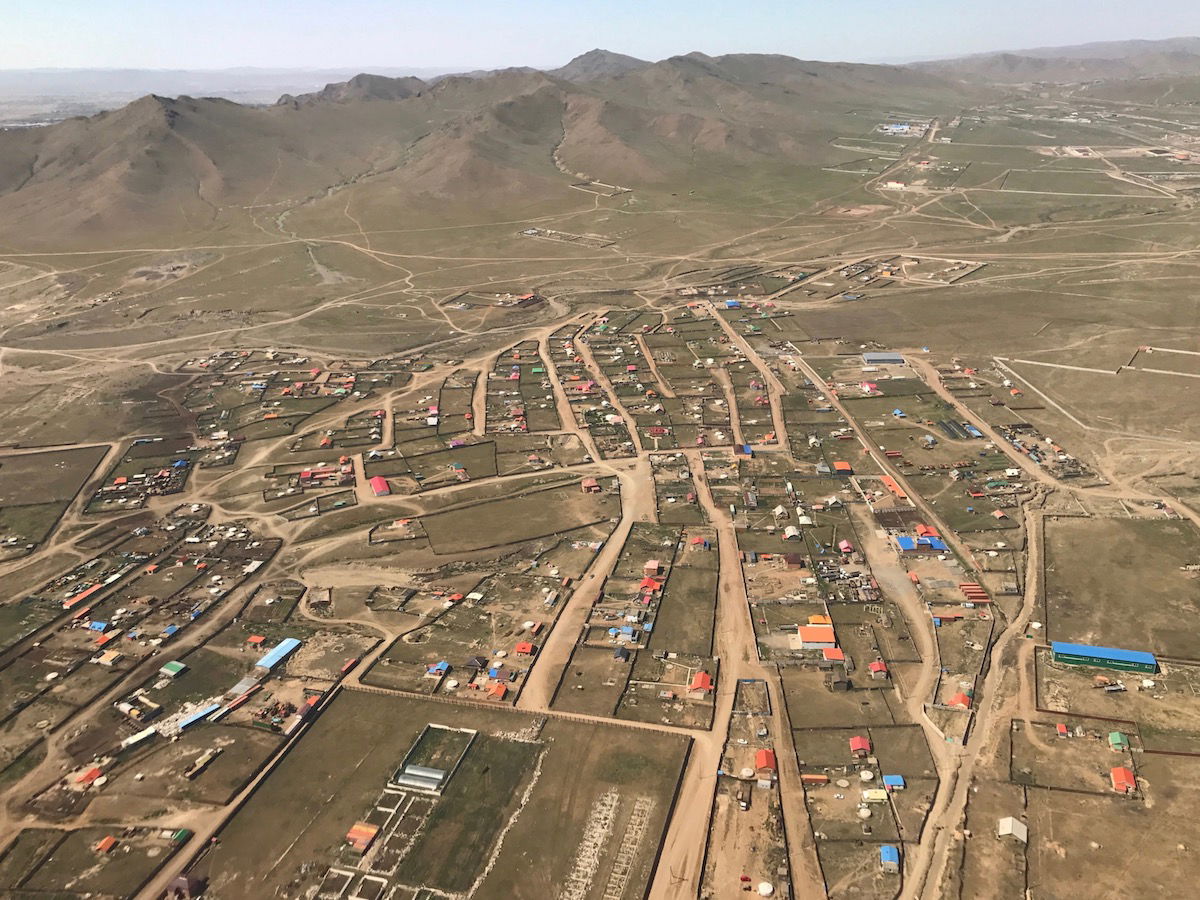 Overall Air China exceeded my expectations. The flight attendants were attentive and friendly, the cabin was relatively clean, and the flight was on-time.