Okay, I'm not sure what exactly to make of this, but I'm certainly amused.
A reporter for Denver's 9News station, Kyle Clark, did a segment about Frontier Airlines' new route announcement. On Tuesday the airline announced huge expansion, and rather than focusing on the expansion as such, Kyle did a story about how the two Frontier Airlines employees had to hold a banner for six minutes. His point was that Frontier has terrible customer service, and that the airline should be using those employees to help customers rather than making them human props. To me it certainly seems like an odd things to do a story about.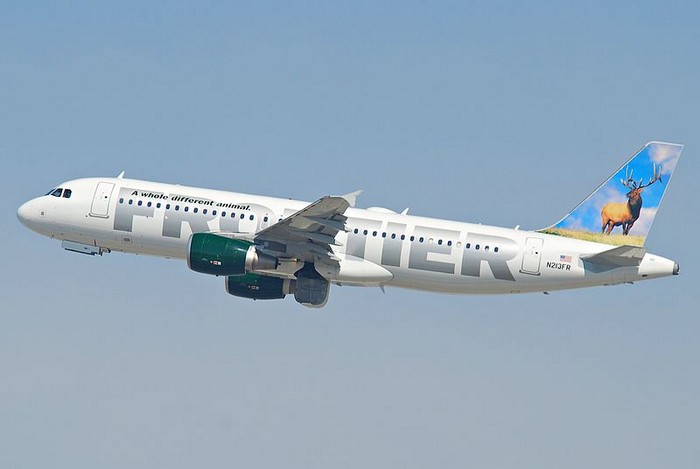 Here's the segment that Kyle Clark did about this:
Well, apparently Frontier's head of corporate communications wasn't too happy with this story, so he sent the following scathing email to Kyle:
Kyle — you're a jerk.

It's one thing to make fun of Frontier's business model, complaints, etc., but when you start making fun of individuals, that's on a completely different level. I'm guessing you must have some sort of short-man's disease since your level is pretty low.

You enjoyed zooming in on our employees and making fun of them. Have you taken a good, long look at your picture above? Seems a bit hypocritical to me. First of all, were you standing on a milk crate so that the camera could get your face? Did your golden retriever die before you took this picture? I'm surprised your high school letterman's jacket isn't in the background.

And here's the real gem from your bio on the Channel 9 website – Clark joined 9NEWS in 2007, drawn by the opportunity to tell meaningful stories alongside the station's talented photojournalists, who are frequently honored as the best in the nation.

So zooming in on Michael and Lisa is telling a meaningful story? How you treated Michael and Lisa was completely rude and out of line. Sounds more like you're trying to work through whatever your low self-esteem issues are. So it looks like that in addition to being a jerk, you're also a hypocrite.

Jim Faulkner
Oh. My. Gosh. For reference, here's the picture he's referring to:
Kyle wrote back a response, and then Frontier's vice president of marketing wrote back the following apology:
Mr. Faulkner's inappropriate comments regarding Mr. Clark do not reflect the views of Frontier Airlines. It was a misplaced way of defending comments made about our employees on Mr. Clark's show last night.
Where do you guys stand on this? Was Kyle's story out of line, and was Jim's response offensive, amazing, or both?