I've just wrapped up a two day visit to Ulaanbaatar, Mongolia, and truth be told I had no clue what to expect going in.
The more places I've traveled to, the more I've found that I have the best time at the destinations where I come in with few expectations. I really had no sense of what modern day Mongolia would be like. Obviously this is a country with rich history, though nowadays it's not often I hear things about it.
Since I was only there for two days I just stayed in Ulaanbaatar. Mongolia is high on Ford's list of places to visit, so hopefully we can go back sometimes soon and visit the Gobi Desert as well.
I figured I'd share my impressions of Ulaanbaatar, in no particular order. I'm not suggesting these are the biggest things to know about the city, but rather that it's what stuck out to me the most:
Ulaanbaatar is a vibrant city
Ulaanbaatar isn't Hong Kong or London, but I was pleasantly surprised by the city as such. To me it felt like a cross between Moscow and Astana, though on a much smaller scale. The Soviet influence is apparent in much of the architecture, though that's also mixed with more modern buildings. Walking around the city was fascinating, given how varied the architecture was.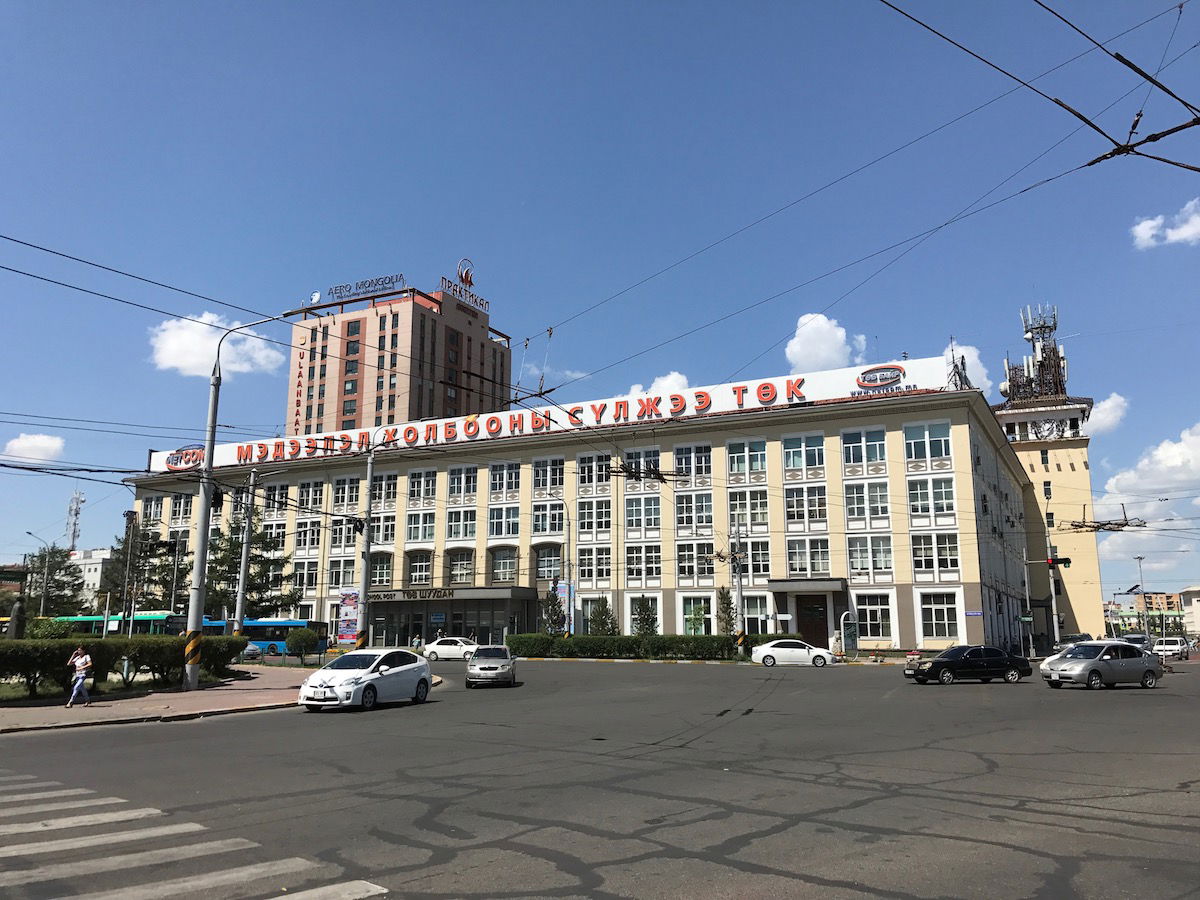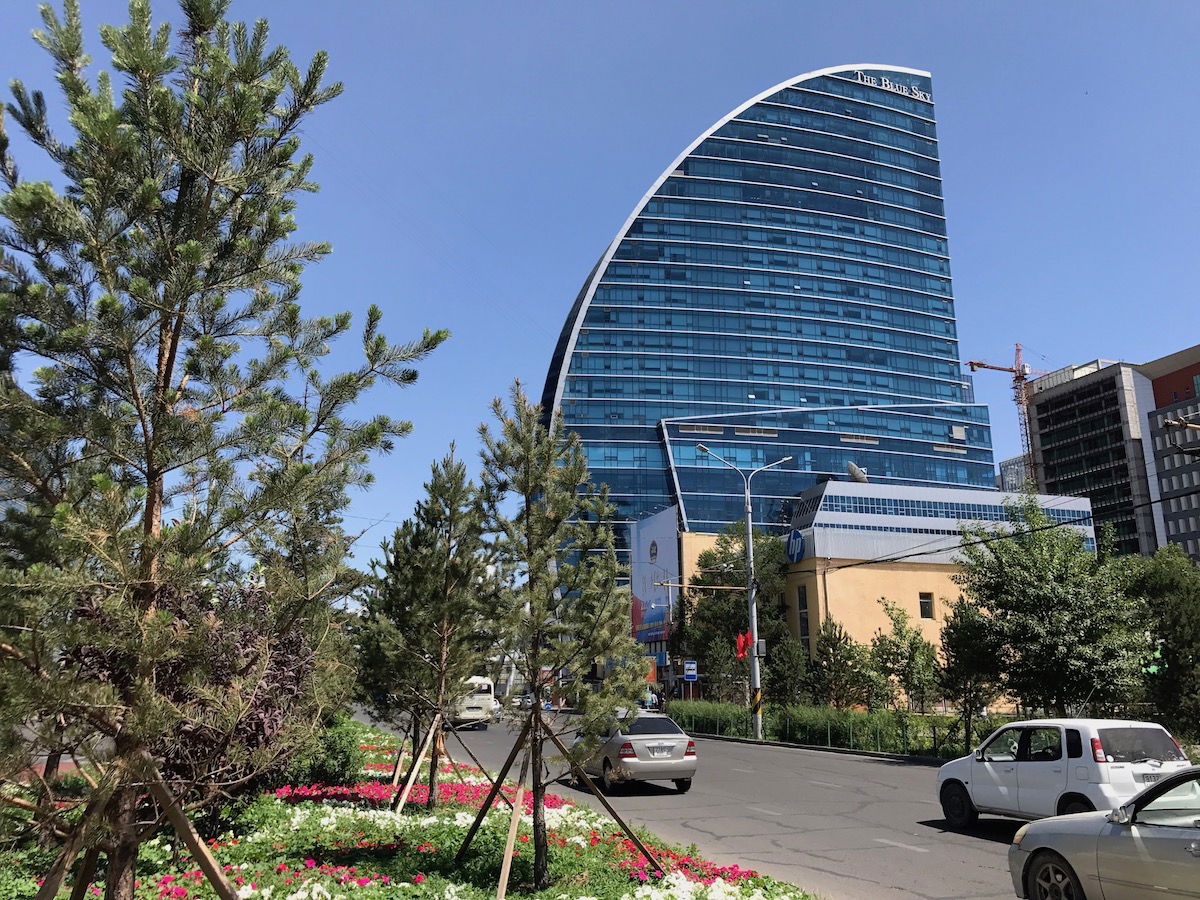 No, Ulaanbaatar isn't the most exciting city as a tourist. I spent an afternoon walking around the city, and feel like I covered it pretty well.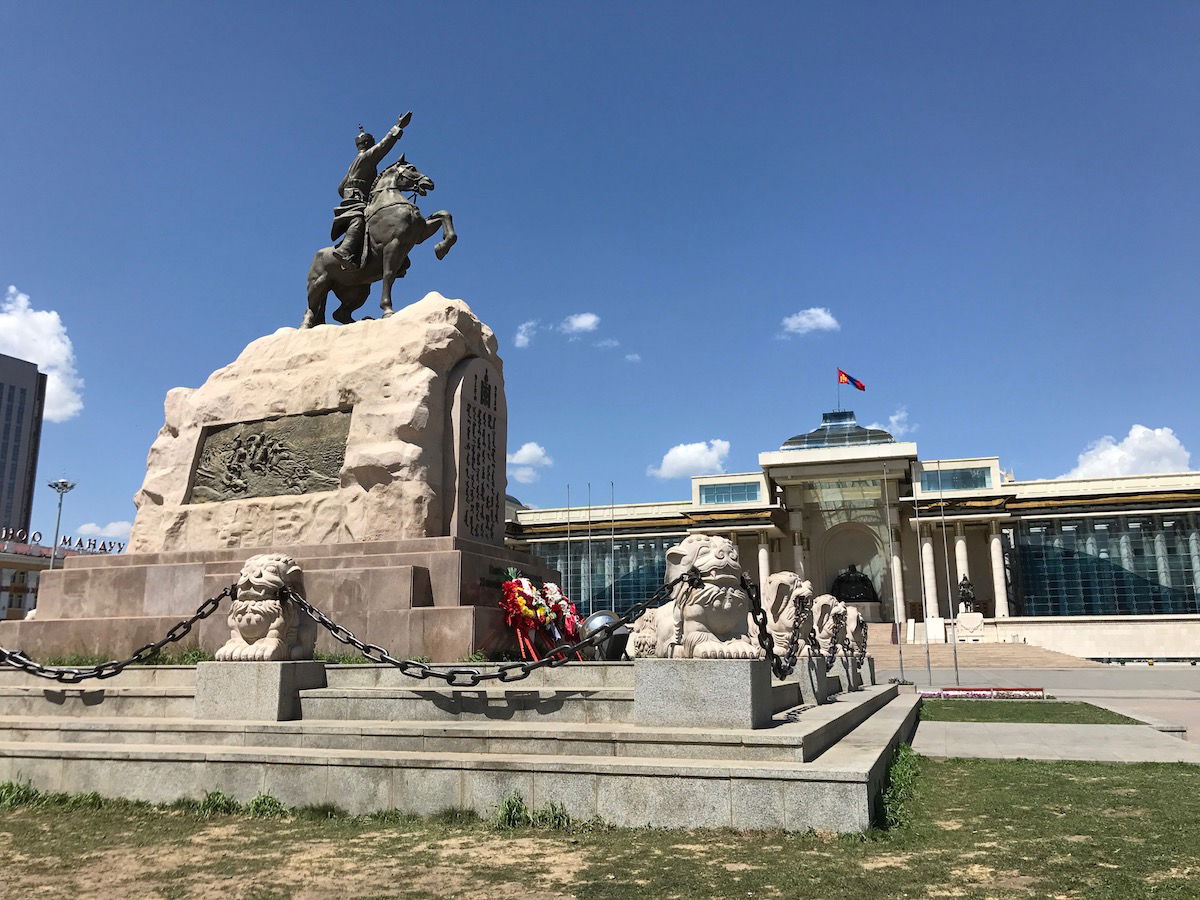 Is Ulaanbaatar the karaoke capital of the world?
I don't think I've ever seen as many karaoke bars per capita as I saw in Ulaanbaatar. Without exaggerating, I felt like there was a karaoke bar on almost every block.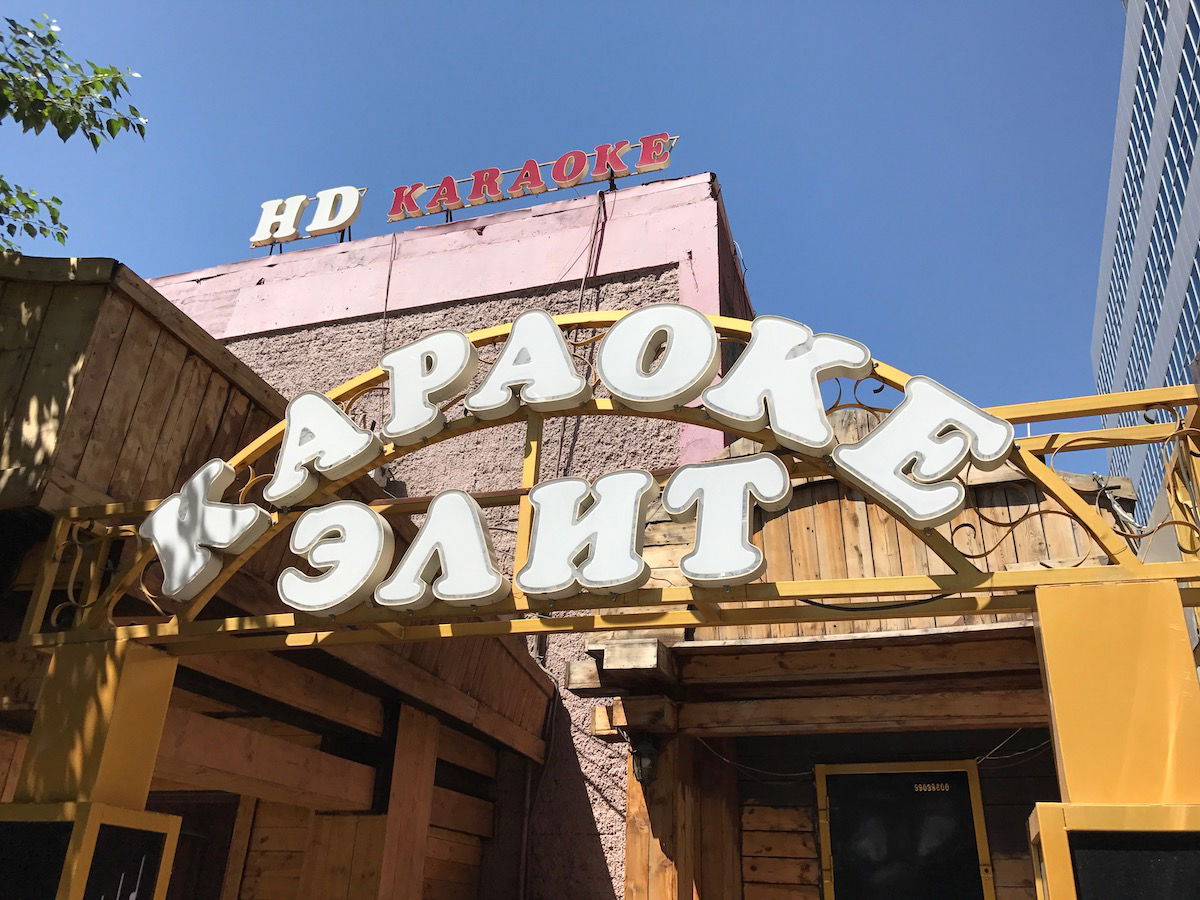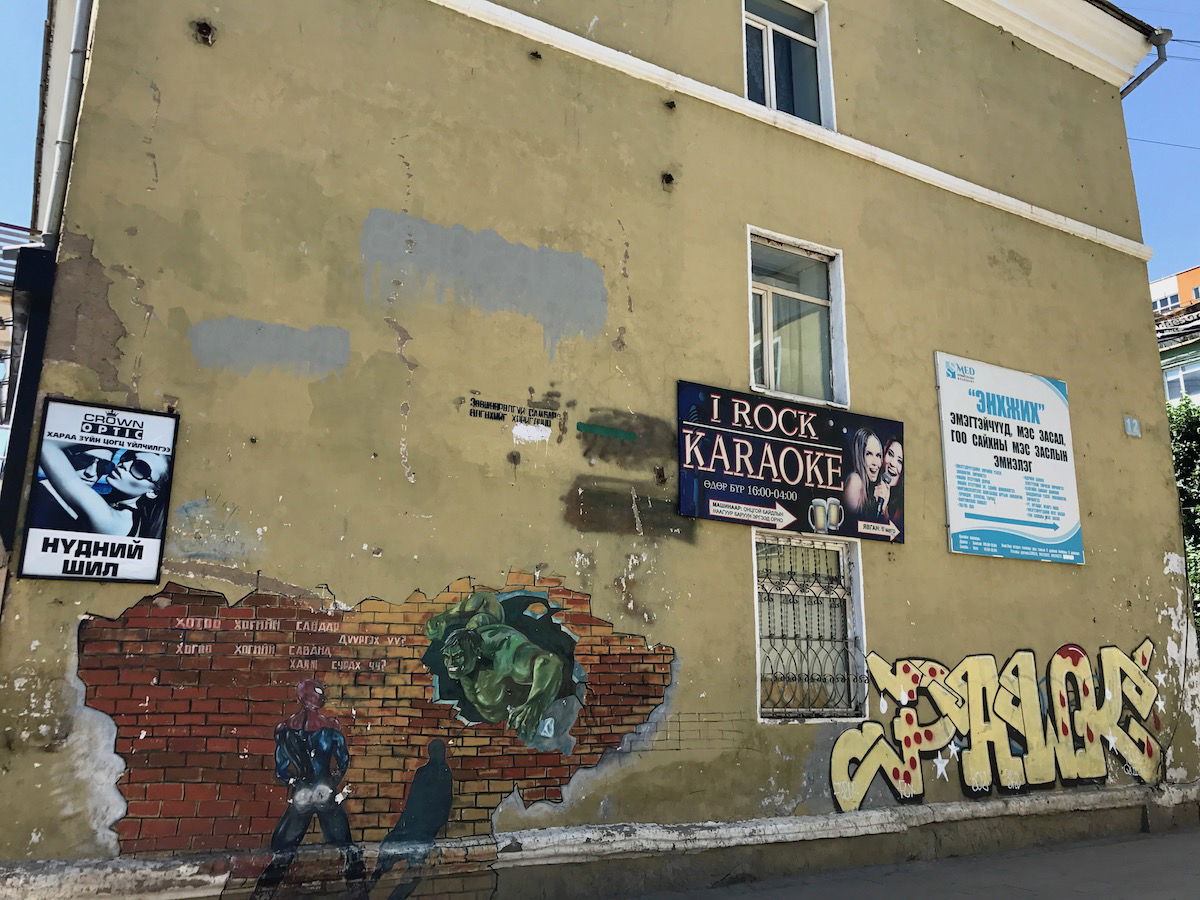 There's quite a bit to do just outside the city
For my full day in Mongolia I decided to do a tour outside the city. This included visiting the Chinggis Khaan statue, which was impressive.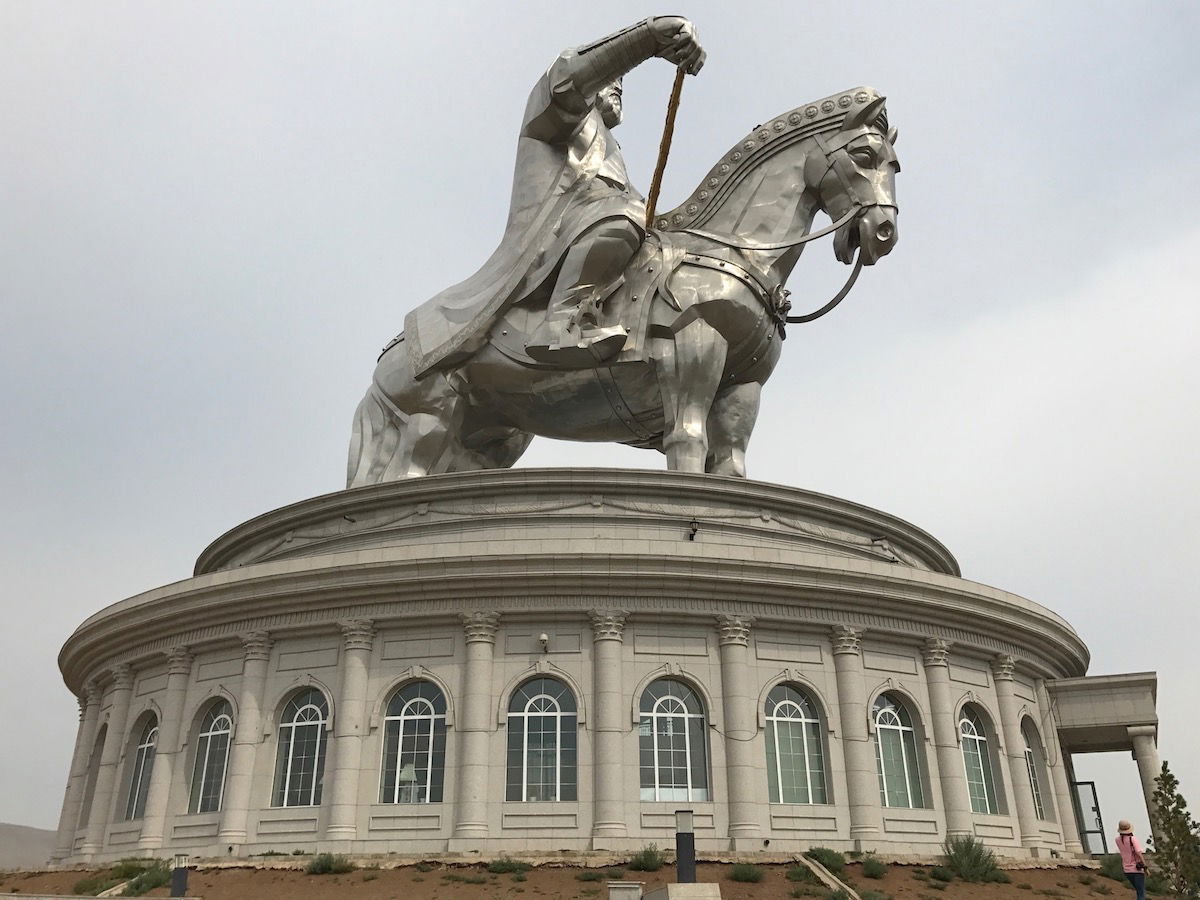 You can even walk all the way up to the top of the "horse," which is pretty cool.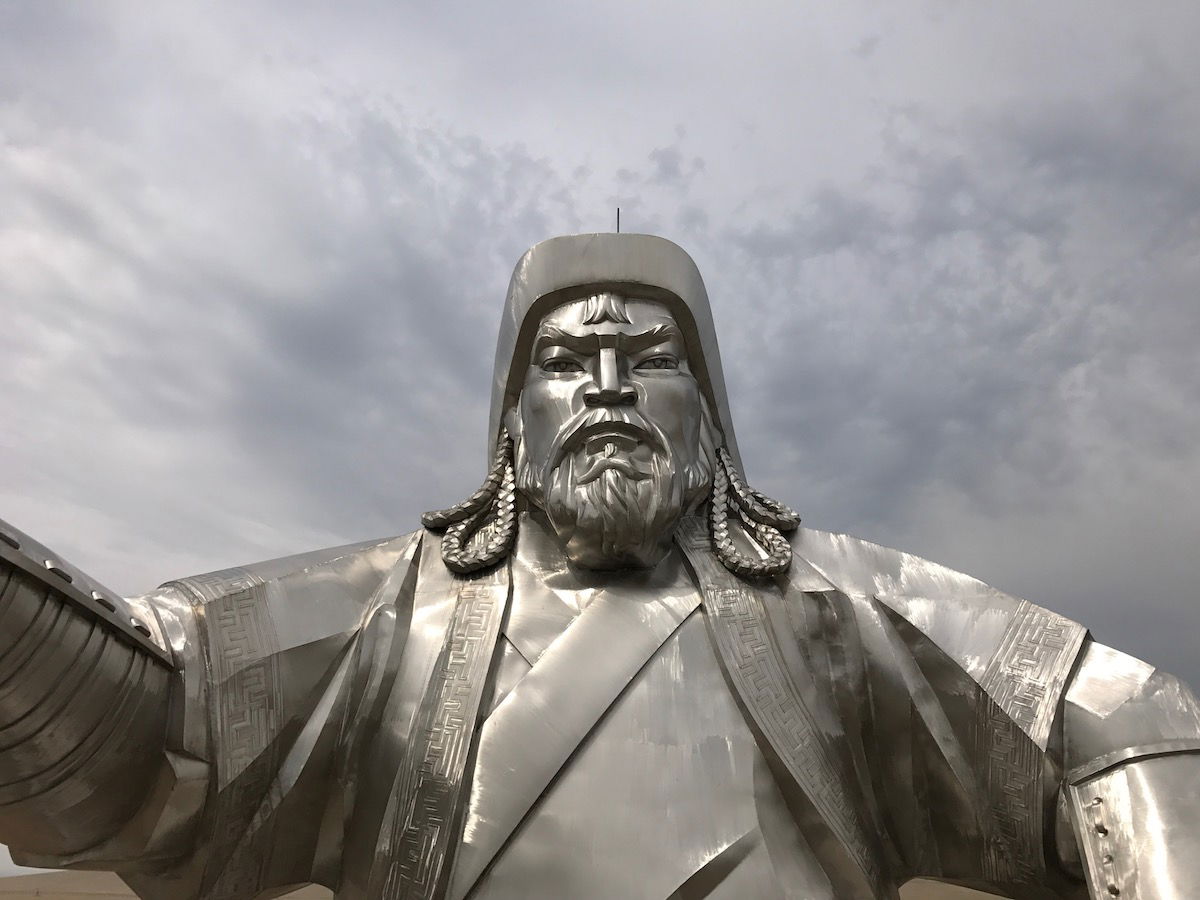 I also visited the Gorkhi-Terelj National Park, which is just about an hour drive from Ulaanbaatar. It was stunning.
What amazed me most about the national park was how varied the landscape was. One mile you had what looked like a desert with all kinds of rocks, and then the next mile you had what looked like a lush forest.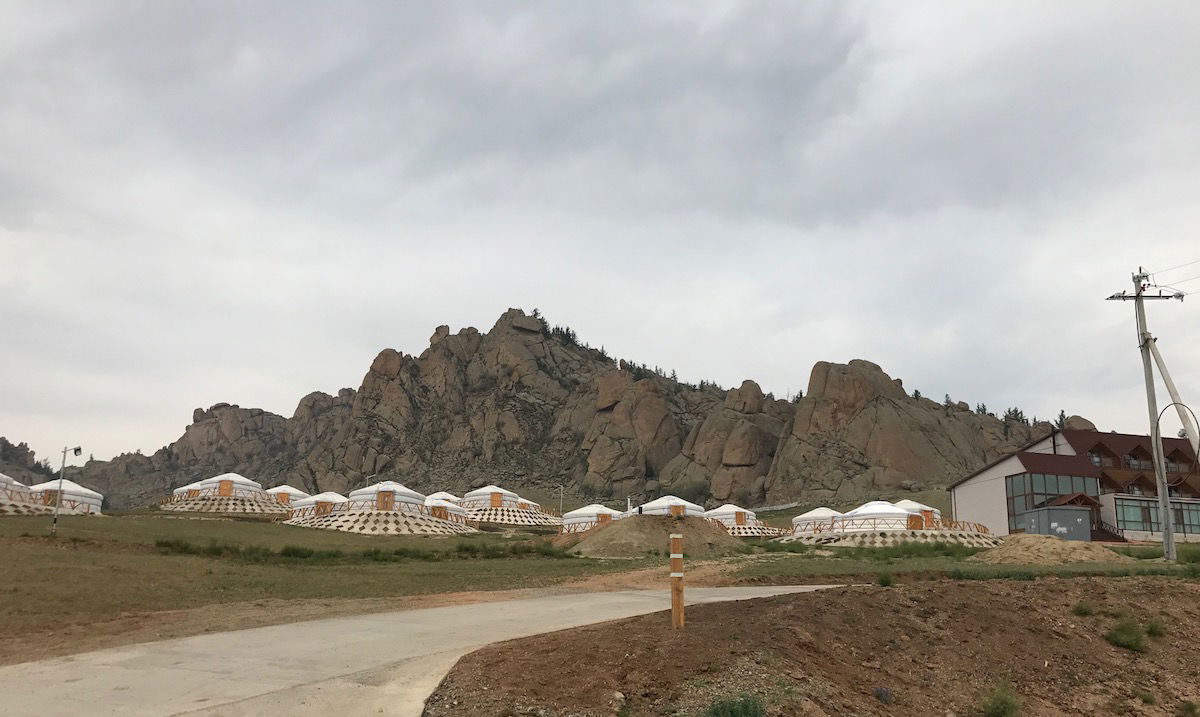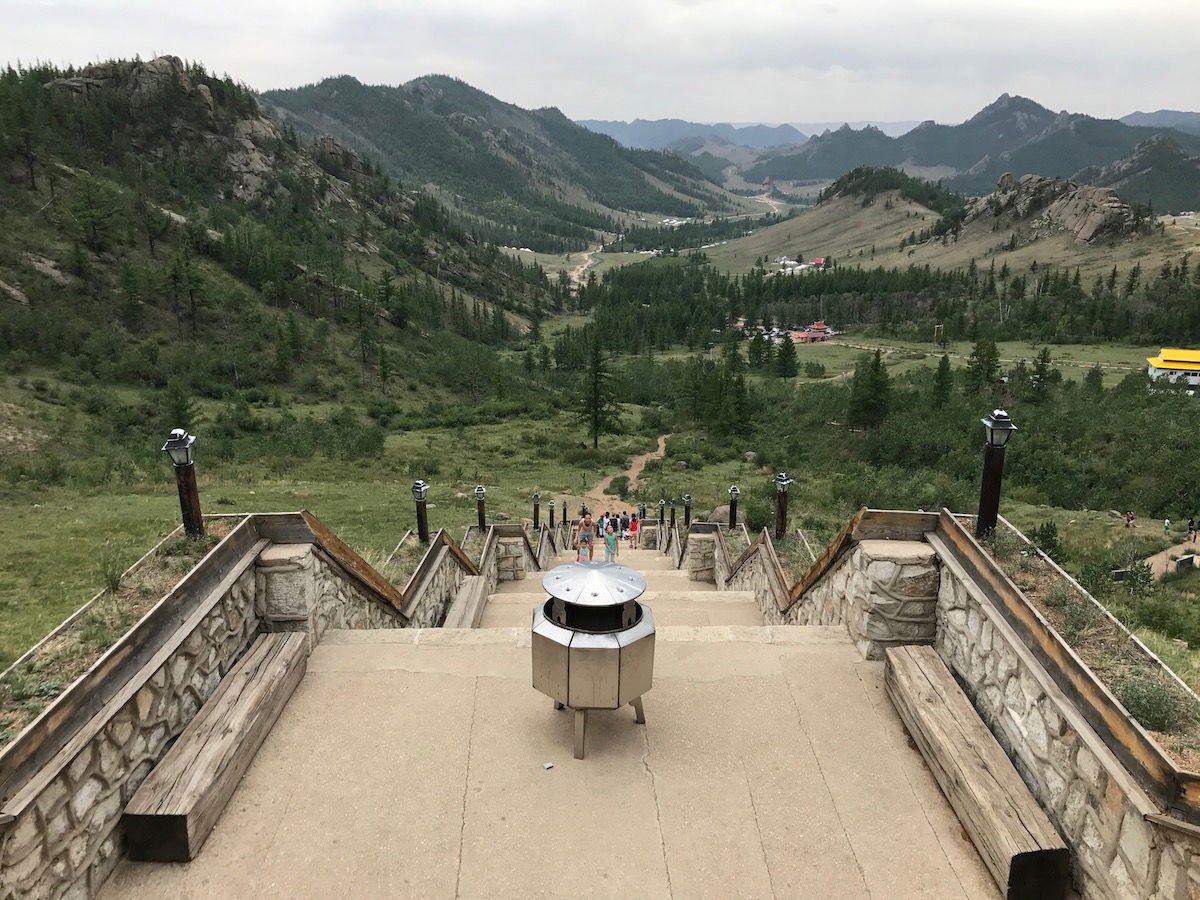 The people were friendly & interesting
The history of Mongolia is so rich, and the people reflect that. I was fascinated by every aspect of the people there, from the language, to how they live (3o% of Mongolians are still nomadic), to what they do in their spare time, etc.
For example, the guy who gave me a tour was a Mormon who is going to BYU soon. Hah.
Everyone I interacted with was genuinely accommodating and well intentioned. No, you won't get a lot of artificial smiles or over the top service, but that's hardly surprising.
I also felt safe everywhere I went, and no one tried to rip me off (not even taxi drivers).
Traffic is apparently terrible, but…
A friend visited Ulaanbaatar a few weeks ago and told me that traffic was about the worst he has seen anywhere (worse than Los Angeles, etc.). Without know a whole lot about Ulaanbaatar, I wouldn't have expected it to be a terrible traffic city.
I was visiting over Mongolia's Naadam Holiday, so I assumed that would make traffic worse (since everyone would be out and about, I thought), but the opposite was true. There was a bit of congestion, but traffic certainly wasn't terrible.
However, apparently it can sometimes take two hours just to drive a few miles across town.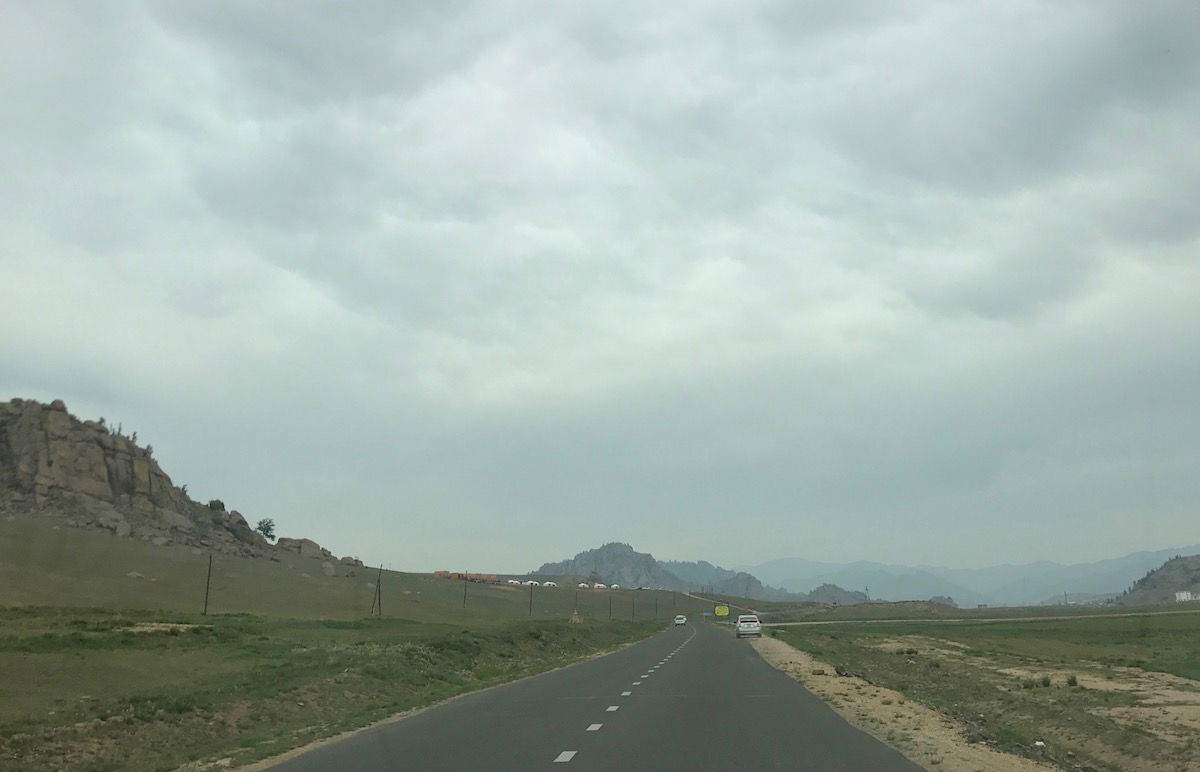 Ulaanbaatar is CHEAP
This is hardly surprising, but visiting Ulaanbaatar is an excellent value. My guide and I had a great meal at a restaurant for under $5. Hell, even snacks and drinks in my hotel room minibar were ~$1. The 30 minute drive from the airport cost less than $10. Entry to all major exhibits was $1-2 at most.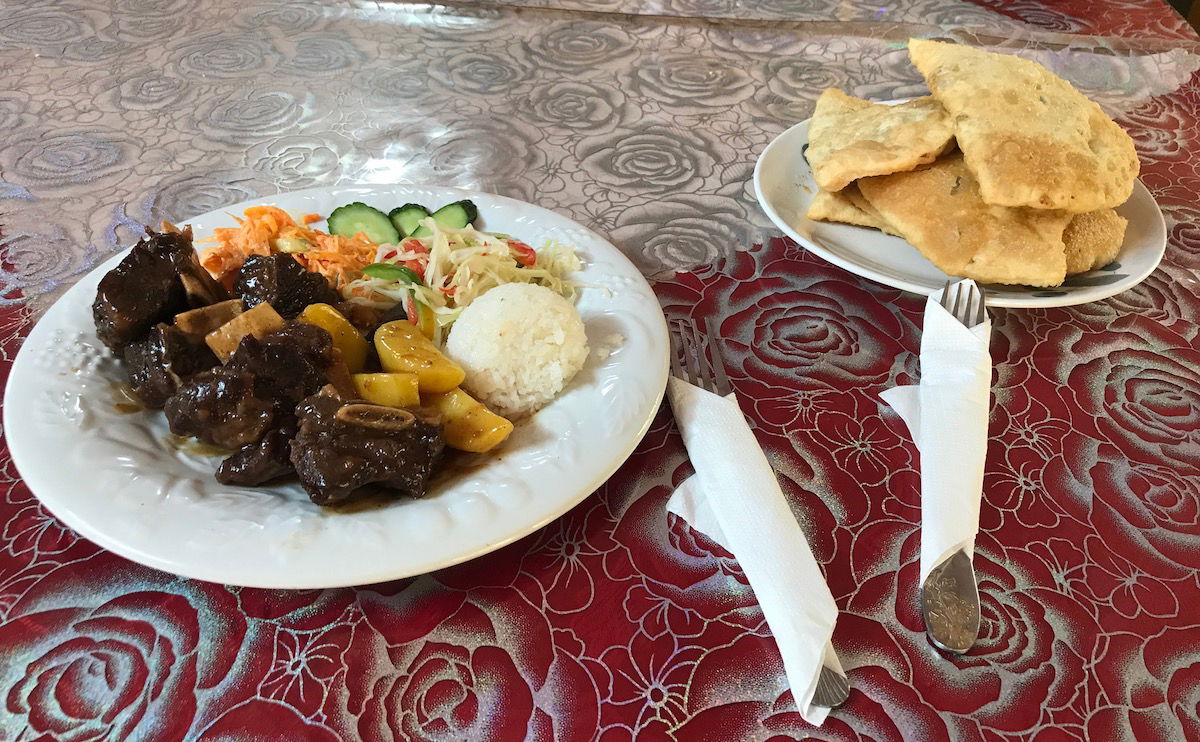 Along similar lines, Mongolia's currency doesn't have any coins, but rather just bills. I have the equivalent of about ~20USD remaining, and based on my wad of cash I feel like I'm smuggling money.
So, is Mongolia worth a visit?
Even though I was only in Mongolia for two days, I had an incredible time and can't wait to return. If you're pressed for time, I think a three day trip to Ulaanbaatar and surrounding areas is better than nothing. I wish I had another day to explore the city, and possibly to stay in a yurt (I've heard the HS Khaan Resort is great, and it's not far from the city)
If you have more time, I've heard the Gobi Desert is incredible, so that's next on my list.
I'm glad I had the chance to visit Mongolia, if only briefly.
If you've visited Mongolia, what was your experience like? If you haven't, is Mongolia on your radar?