Several weeks ago I wrote about Emirates' President, Tim Clark, was quoted as saying that he wanted to bring Emirates and FlyDubai closer together over the next 18 months. The article I referenced even made it sound like a merger was a possibility.
Both airlines are owned by the government, so there aren't very many roadblocks in the way in terms of expanded cooperation. The airlines are complementary, even though they market themselves differently — Emirates is a full service airline, while FlyDubai is a low cost carrier.
What makes them so complementary is their fleets. Emirates' fleet consists exclusively of widebodies (their smallest plane is a 777), while FlyDubai's fleet consists exclusively of 737s. There are many destinations that Emirates can't practically serve, either because the airport isn't big enough to handle a 777, or because the demand simply isn't there.
While a full-on merger isn't happening (yet), Emirates and FlyDubai have announced that they're "joining forces" and introducing an extensive partnership.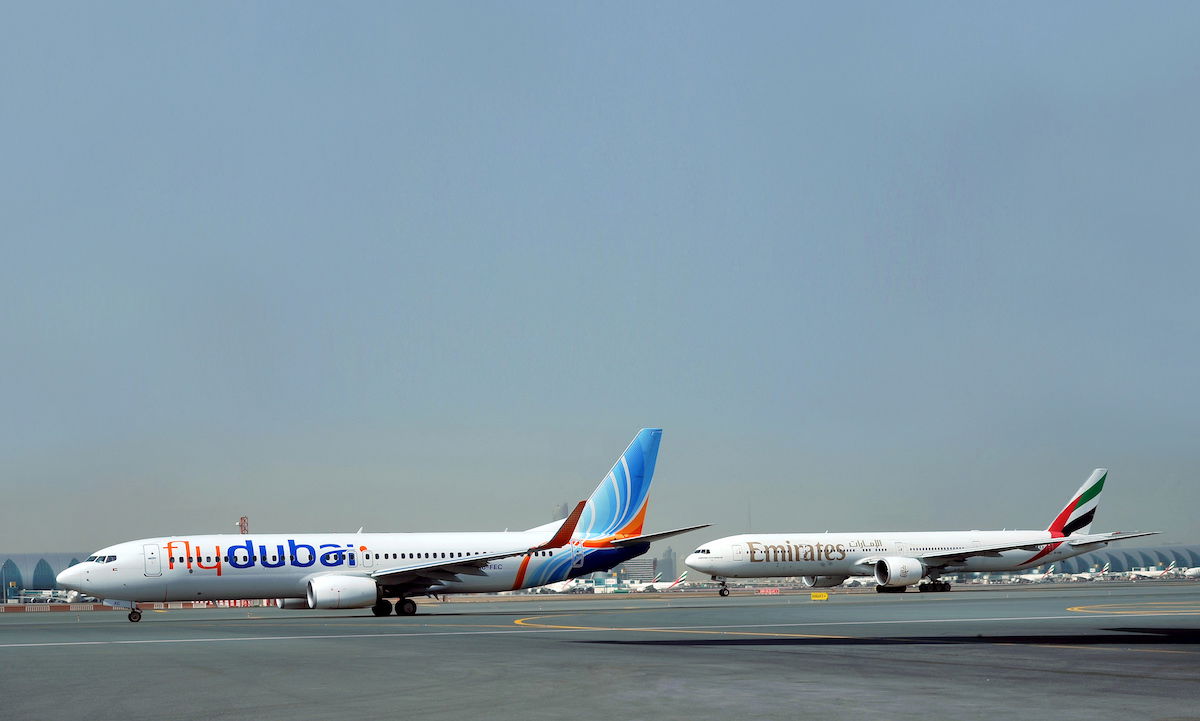 While both airlines will continue to be run independently (well, as independently as two airlines owned by the same government can be run), this new partnership consists of several things:
There will be an expansive codeshare agreement, schedule alignment, and network optimization
The frequent flyer programs will be aligned so that there's more reciprocity
Per the press release:
The new model will give flydubai customers seamless connectivity to Emirates' worldwide destinations spanning six continents. For Emirates' customers, it opens up flydubai's robust regional network.

The two airlines will also further develop their hub at Dubai International, aligning their systems and operations to ensure a seamless travel experience through the ultra-modern airport

The Emirates and flydubai teams are working together on a number of initiatives spanning commercial, network planning, airport operations, customer journey, and frequent flyer programmes alignment.

The partnership will be rolled out over the coming months, with the first enhanced code-sharing arrangements starting in the last quarter of 2017. Further details will be communicated as they become available.
This expanded cooperation between the two airlines is only logical. In the US there would be hurdles in terms of getting government approval for something like this, but since both airlines are government owned, that's not an issue. While the airlines are stopping short of a full-on merger, it seems like they'll be fully "aligned" so it's almost like a merger, except they can continue to maintain their individual marketing.
FlyDubai only launched their frequent flyer program late last year, so I wouldn't be surprised if they just discontinue that and use Emirates Skywards as their program going forward (or change the model so that it's aligned to Emirates Skywards but just has a different name).
What do you make of the expanded partnership between Emirates and FlyDubai?