Last year Air France first announced their intentions to launch a low cost carrier, assuming they could get their unions onboard with it (which was the biggest obstacle). Low cost carriers are all the rage nowadays, as Lufthansa has Eurowings and British Airways (or more accurately, IAG, their parent company) has LEVEL.
Well, it was announced today that Air France's new low cost carrier, Joon, will be launching this fall. Here's a promotional video about the new airline, which doesn't reveal a whole lot:
Joon will be based at Paris Charles de Gaulle, and will begin operating medium-haul services in fall 2017, and long-haul services in summer 2018.
Air France will be hiring new (lower cost) flight attendants for Joon, while they'll use Air France pilots for this operation, so there will be limited cost savings there.

Air France is targeting millennials hard with this:
Joon is especially aimed at a young working clientele, the millennials (18 to 35 year-olds), whose lifestyles revolve around digital technology. This new brand has been entirely designed to meet their requirements and aspirations, with an authentic and connected offering that stands out in the world of air transport.

Joon is a lifestyle brand and a state of mind. Short, punchy and international, the name Joon is designed to address a worldwide audience.

Its visual identity is based on an electric blue color code symbolizing the airline's dynamic attitude, as well as the sky, space and travel. The uniform of Joon's flight attendants will be inspired by the new fashion codes, basic and chic.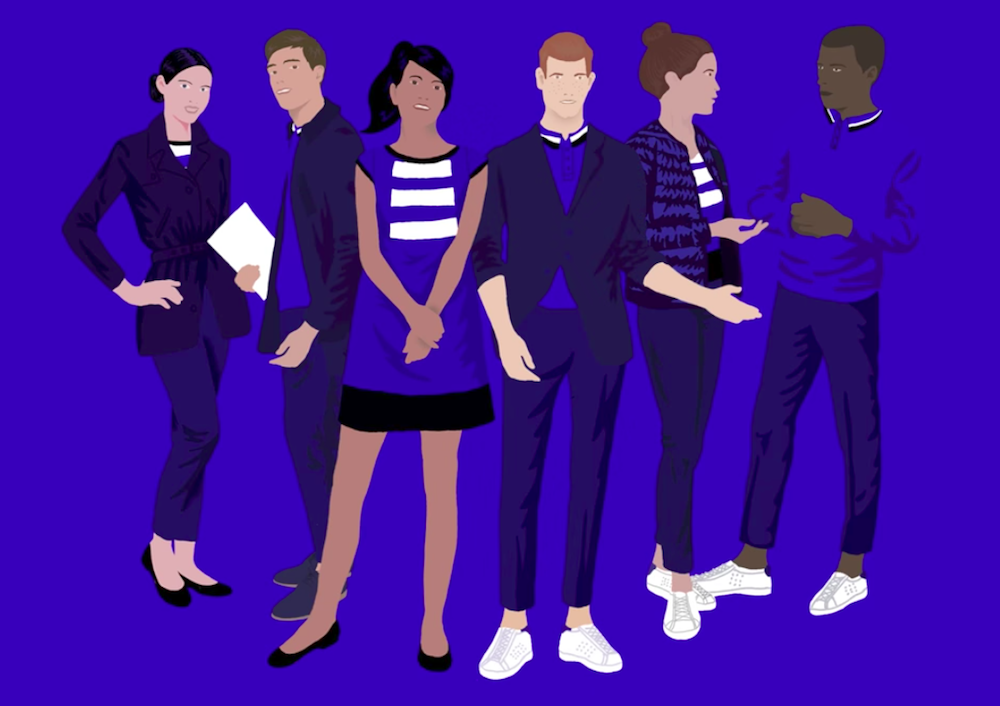 Air France insists that Joon will not be a low cost airline, but rather will "offer original products and service that reflect those of Air France."
I love Air France, but I think they're being exceedingly delusional here, as are most companies that try so hard to target millennials. People aren't going to choose an airline because it's a "lifestyle brand and a state of mind." How ridiculous. People are going to choose an airline because of their fares and the quality of the product, and yes, that even includes us millennials.
I'm curious what kind of original products and services they'll offer. With many airlines offering power ports and Wi-Fi (including ultra low cost carriers), what more is an airline targeting millennials going to offer?
So I've gotta say that this concept is confusing to me. Obviously this is just marketing, but if they're not going to be able to achieve significant cost advantages and offer low fares, this doesn't seem likely to succeed.
Here's the full press release, in case you want to read more about their almost offensive oversimplification of millennials' needs.
Bottom line
Hopefully there's a lot more to Air France's Joon concept than they're revealed so far. They've lost their mind if they're counting on us thinking of an Air France subsidiary as a "lifestyle brand." It's also a bit alarming that they're insisting they won't be a low cost carrier.
I guess we'll have to wait and see, though I don't remember the last time I've been impressed by a company that tries so hard to market to millennials. And rarely does it work, as Marriott learned when they thought that millennials didn't want desks in their hotel rooms.
I don't know how long it will take airlines and hotels to learn that millennials aren't actually that different than others…
Lastly, if they're launching in the next few months, I'm disappointed by the lack of details about what planes they'll fly, what routes they'll operate, and what they'll actually do to differentiate their product.
Am I off base? What do you make of what Air France has revealed so far about their Joon concept?