---
Here comes my next trip report, covering my journey in Azores Airlines business class, Air France first class, as well as hotels in the Azores and Lake Como.
Planning the trip
I had nothing to do with the early stages of planning this trip. Ford and I both had never been to Lake Como before, so many months ago Ford made a refundable booking for a stay over our anniversary at a new hotel in Lake Como that he had heard good things about (of course when he planned this he didn't know the surprise trip that would be coming about a month before this one, or else we might not have done this).
So he booked three nights at Il Sereno for us, but nothing else around it. We didn't know what we'd do before or after, etc. He left that to me, and I really only started looking at options about a month before the trip. Of course I wanted to squeeze in as many fun airline products as possible as well. That's where my planning in all of this started.
Booking flights
Lake Como is only a short drive from Milan, so we had to get there from the East Coast, since that's where we both were at the time. However, rather than going direct, we decided to take a fun routing (or perhaps more accurately I decided on a fun routing, and Ford indulged me).
I've been intrigued by Azores Airlines for a while, partly because they fly ancient A310s across the Atlantic, partly because their route network seems so random, and partly because they allow free stopovers in the Azores, so this seemed like a fun way to explore a new island enroute to a new destination.
Azores Airlines has reasonable business class fares, which is to be expected, since their business class sucks. But my favorite part about these fares is that you can add a stopover at no extra cost.
We booked the following from Boston to Milan, for about $1,100 per person in business class (it would have been cheaper if we just booked as far as Lisbon, but we could add on the ticket to Milan for only ~$200 more):
06/20 S4250 Boston to Ponta Delgada departing 9:15PM arriving 6:00AM (+1 day) [Business Class]
06/23 S4326 Ponta Delgada to Lisbon departing 9:45AM arriving 12:55PM [Business Class]
06/23 TP804 Lisbon to Milan departing 2:40PM arriving 6:15PM [Business Class]
I wasn't sure whether I was more excited about our flight from Boston to Ponta Delgada, which was operated by an Airbus A310…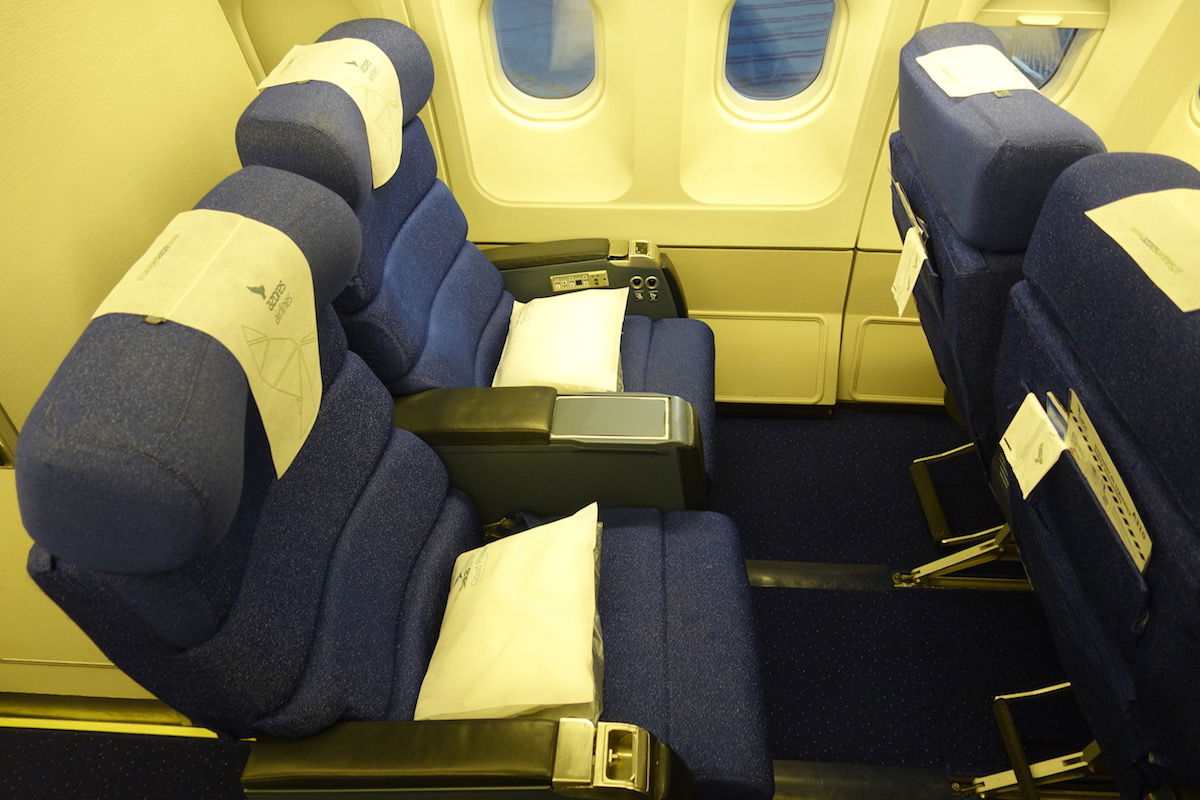 …or our flight from Ponta Delgada to Lisbon, which would be operated by a leased HiFly A340-300, that used to be operated by Emirates.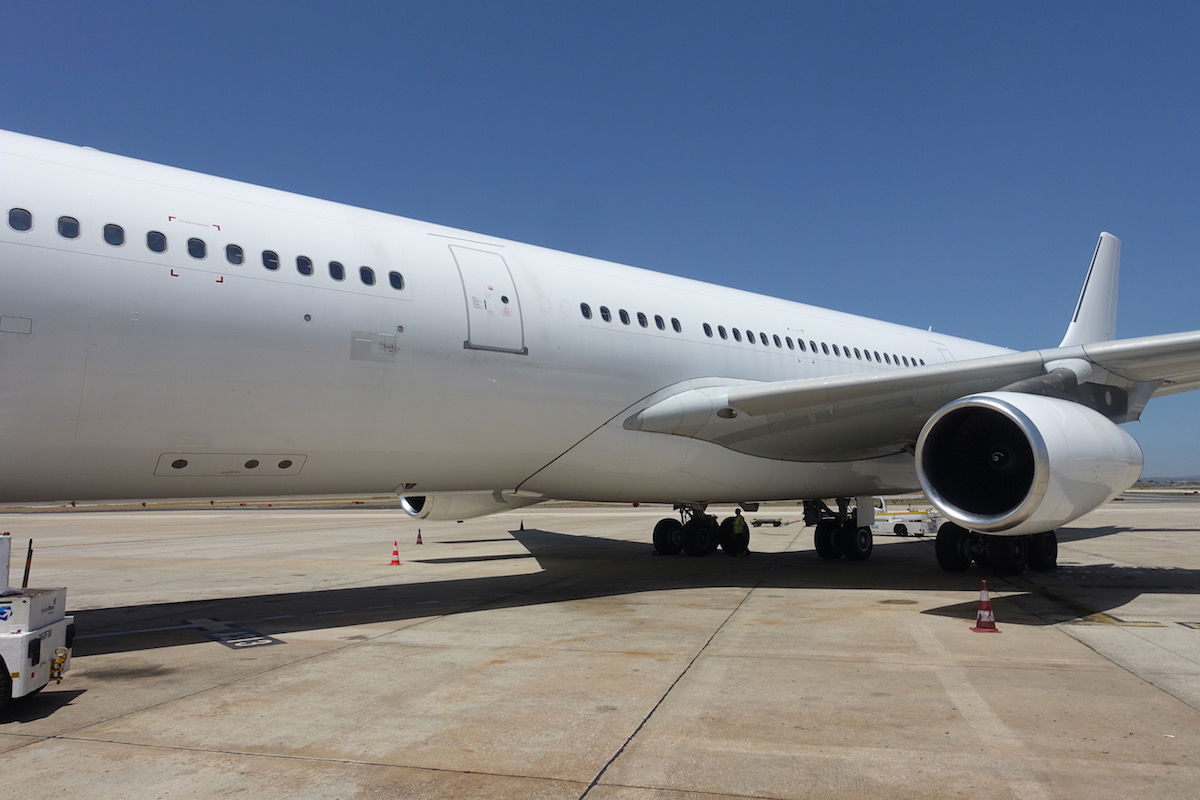 As much as Azores Airlines really sucked, these had to be two of my favorite avgeek flights in a while.
We left the return open ended, since we weren't sure where we wanted to go from Milan. We ended up only booking this the day before we were leaving Italy. Ford and I split ways here, as I booked him Lufthansa first class.
Meanwhile I booked myself in Air France first class. Booking Air France first class on miles is difficult and expensive:
I ended up booking the following routing:
06/30 AF1631 Milan to Paris departing 7:35AM arriving 9:05AM [Business Class]
06/30 AF636 Paris to Houston departing 10:10AM arriving 1:45PM [First Class]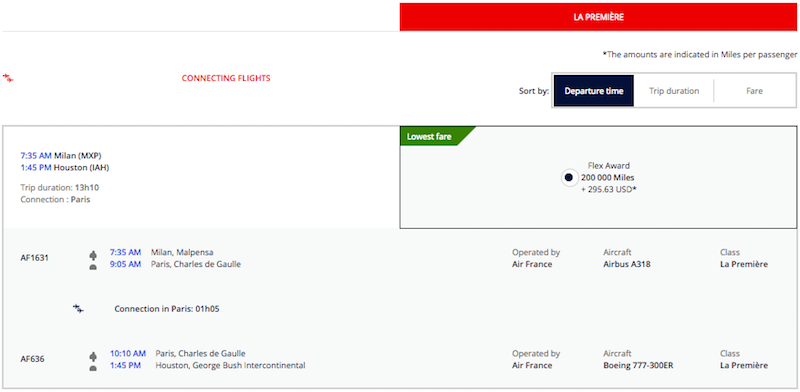 Air France's new 777-300ER first class is the only "great" first class product I've yet to review. I've reviewed their old A380 first class, which isn't really a competitive product. So while parting way with 200,000 miles is a lot, I ended up having the cabin all to myself, so it was an incredible flight.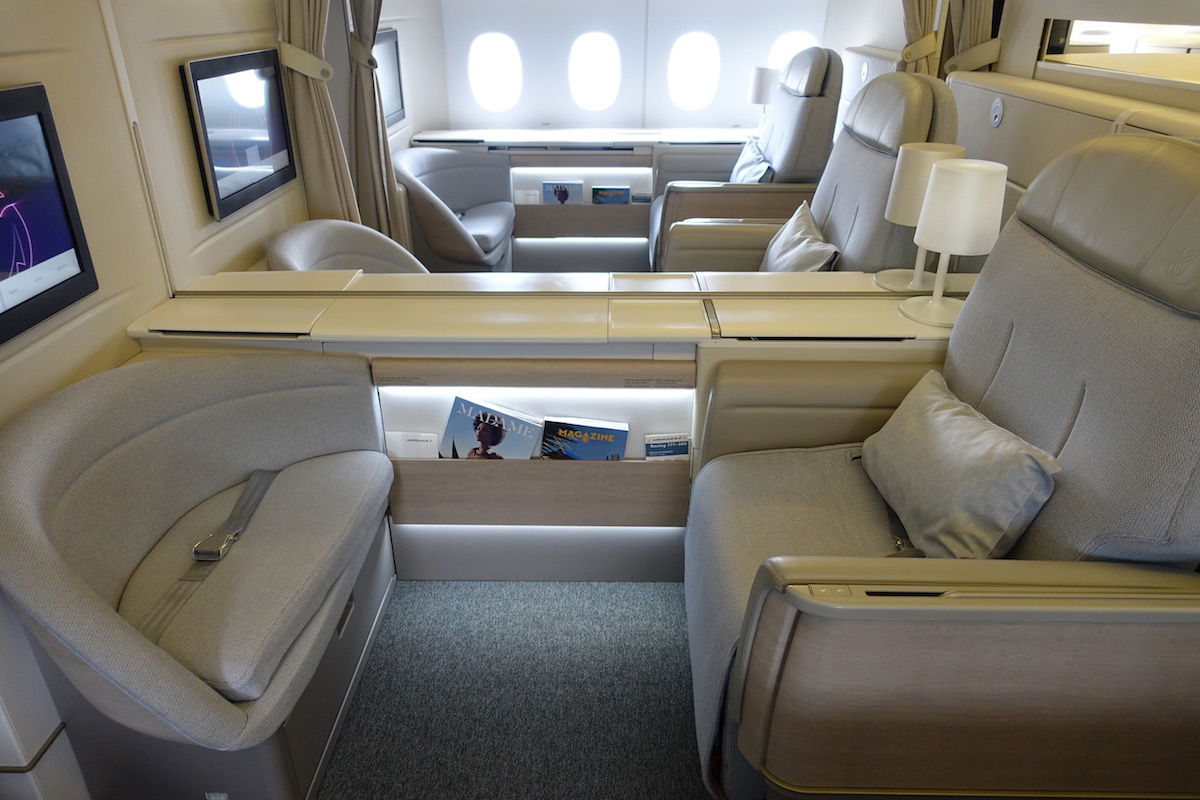 In the end, my routing looked as follows: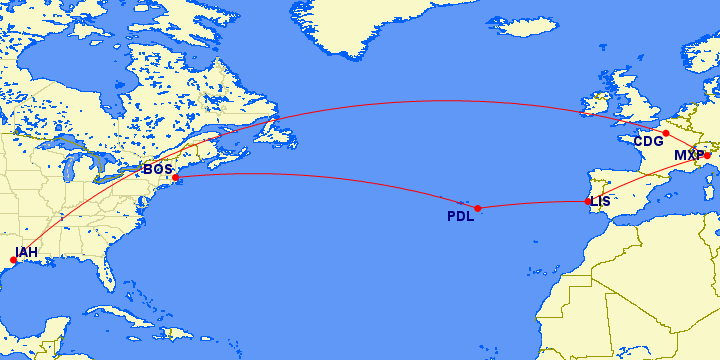 Booking hotels
With this trip we had:
Two nights in the Azores
Seven nights in the Milan area
The Azores doesn't have any major chain hotels, though there are two Design Hotels properties on São Miguel Island. Specifically, there's the Azor Hotel, which is located in Ponta Delgada, just a few miles from the airport, and then there's the Furnas Boutique Hotel, located in Furnas, about a 45 minute drive from the airport.
While the Azor Hotel looked nice for what it is (a pretty generic city hotel), we were intrigued by the Furnas Boutique Hotel, so ended up booking that. The paid rate would have been 240EUR, though we redeemed 7,000 Starpoints per night instead (as this is a Category 3 SPG property), which I consider to be a great value.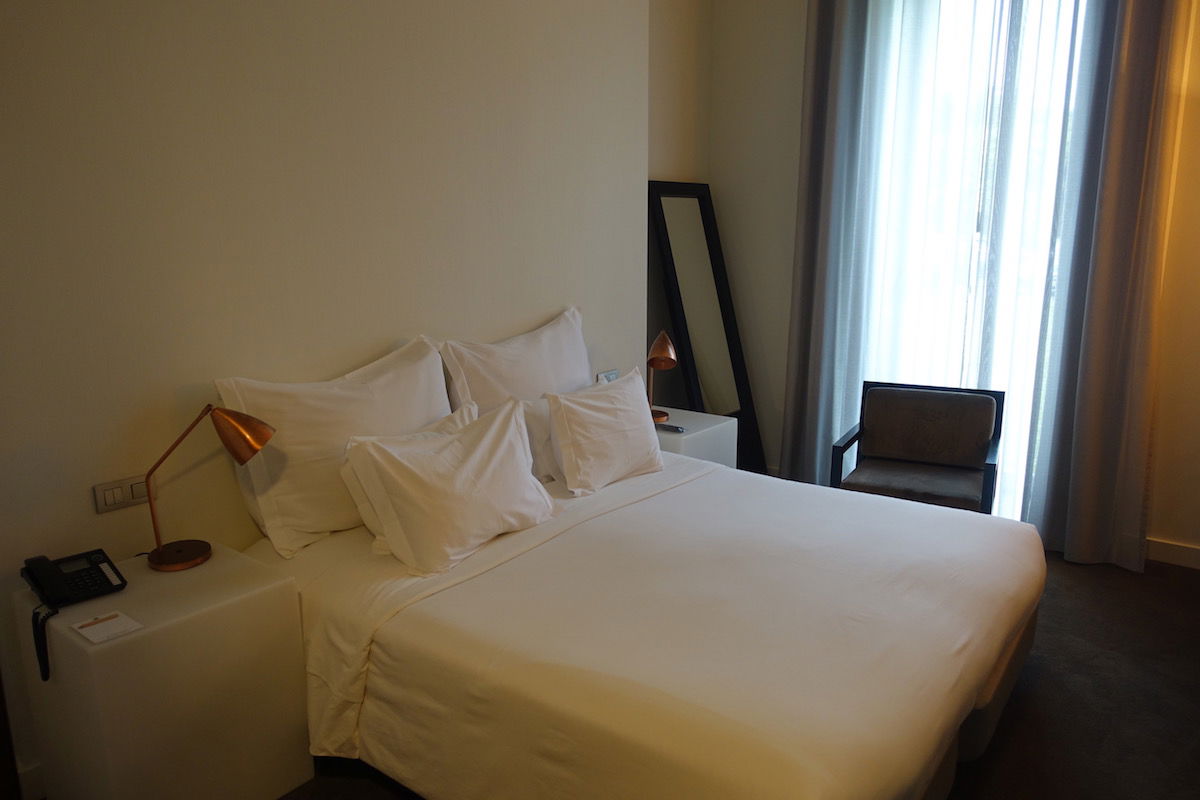 We had heard so many great things about Lake Como, so decided to spend six nights there. For the first three nights we booked the Sheraton Lake Como, While it didn't look all that charming, it seemed like a good place from which to explore, and then we could spend the last three nights relaxing.
The Sheraton cost 220EUR per night. Alternatively we could have redeemed 16,000 Starpoints per night for the stay (as this is a Category 5 SPG property), though paying cash seemed like the better value.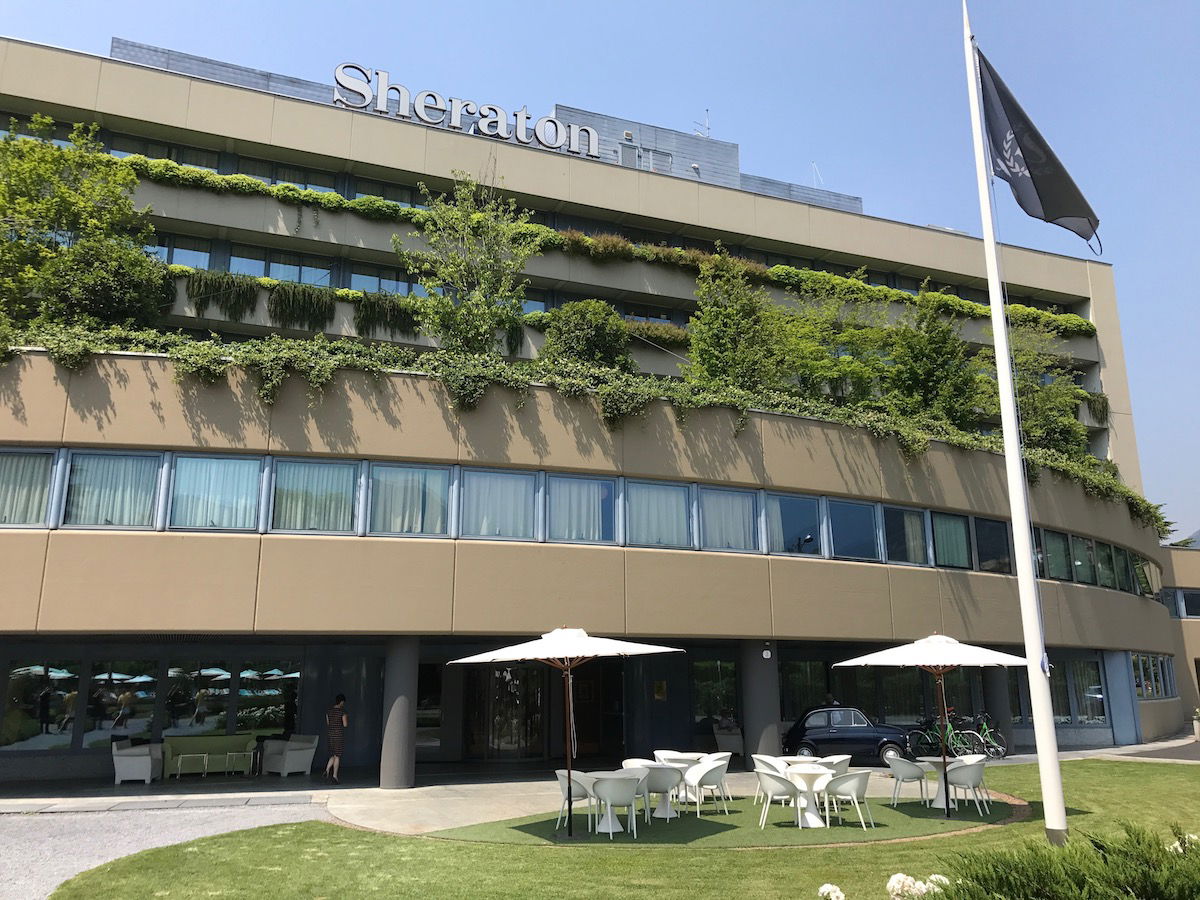 Then for our last three nights in Lake Como we booked Il Sereno, which just opened a bit over a year ago, and is generally very well regarded. The paid rate was about 800EUR per night through Virtuoso, which at least came with some extra perks. That's pricey, but most lakeside properties there are (many are even much more expensive), so for a few nights it seemed worth the splurge.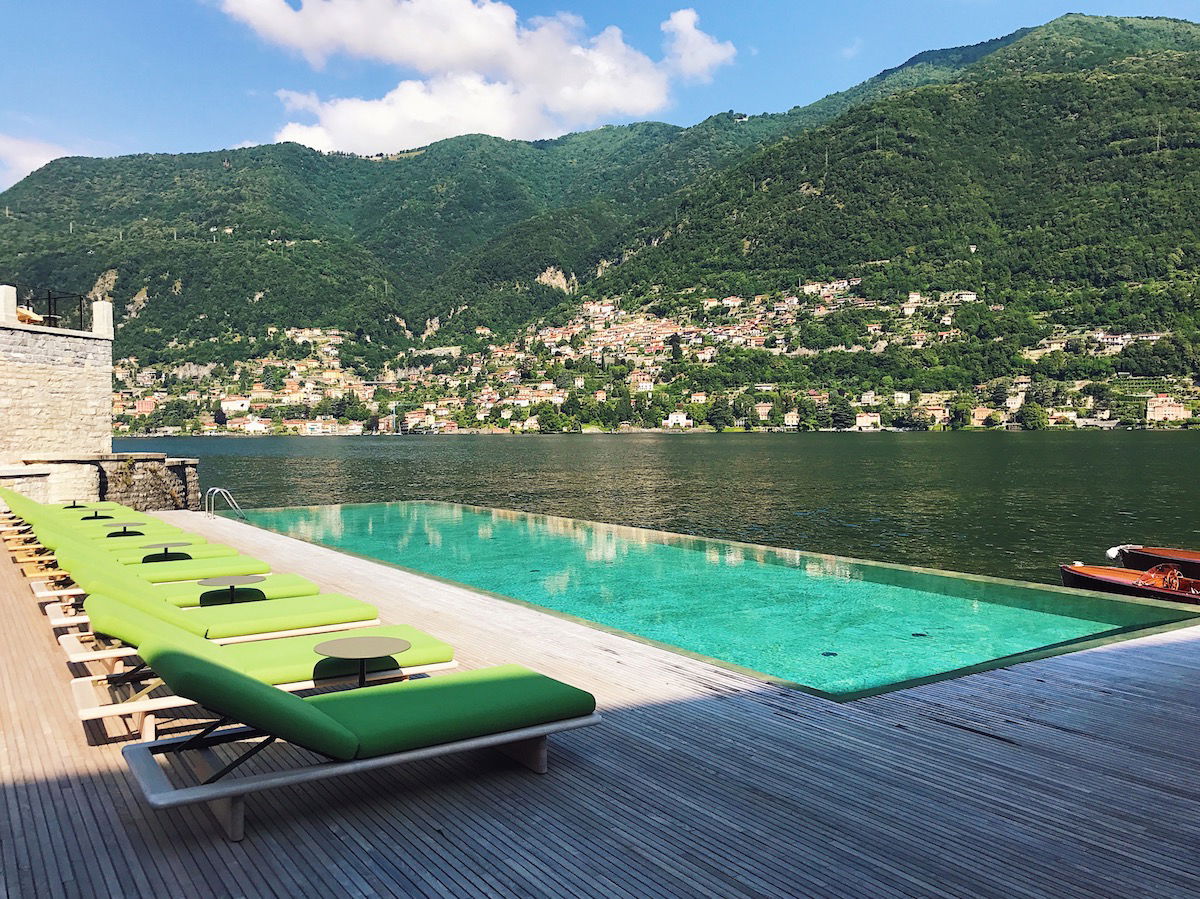 Lastly, we spent a night at the Sheraton Milan Airport on the last night of our trip, given that we had early morning departures out of the airport. That cost 120EUR for the one night stay.
Bottom line
As usual, we had a great time, though this was a trip where I was very pleasantly surprised by some of the flights and hotels, and disappointed by others, in ways I wasn't necessarily expecting. Thanks for following along for the journey, and stay tuned!