Hello from Hong Kong! Tiffany and I are traveling around Asia for a week. We were supposed to go to Australia, but for a variety of reasons decided against it (the primary reason being that we would have been in Australia for all of a day — oops). We've had a great time, though unfortunately I came down with a cold a couple of days ago, and now feel awful. I seem to have especially bad luck when traveling with Tiffany!
On the points and travel front, Hyatt announced the details of their first global promotion of 2018, we learned about rumored changes coming to the Amex Platinum Card, Emirates revealed their next destination to feature their new first class, and more.
With that out of the way, here's a recap of this week on the blog:
Featured Stories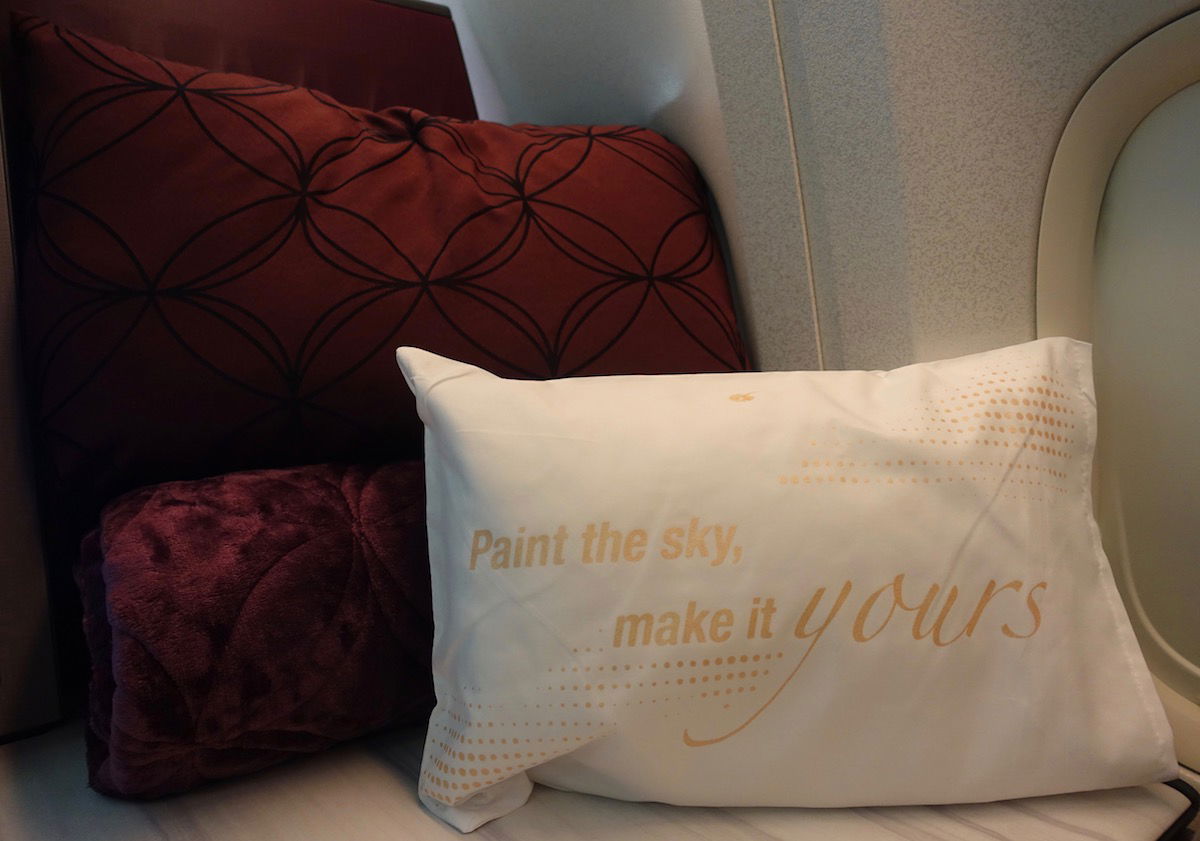 My last trip report finished off with a TAP Air Portugal flight from Lisbon to Newark. That same day I flew from from New York JFK to Doha. I made my way to JFK, and then spent some time in the Flagship Lounge (or more specifically, the Flagship Bridge) prior to my flight.
My flight was departing from gate 16, which is one of the closest gates to the security checkpoint and Flagship Lounge, and boarding was scheduled for 8:20PM, which is 45 minutes before departure. I headed to the gate at around 8PM.
---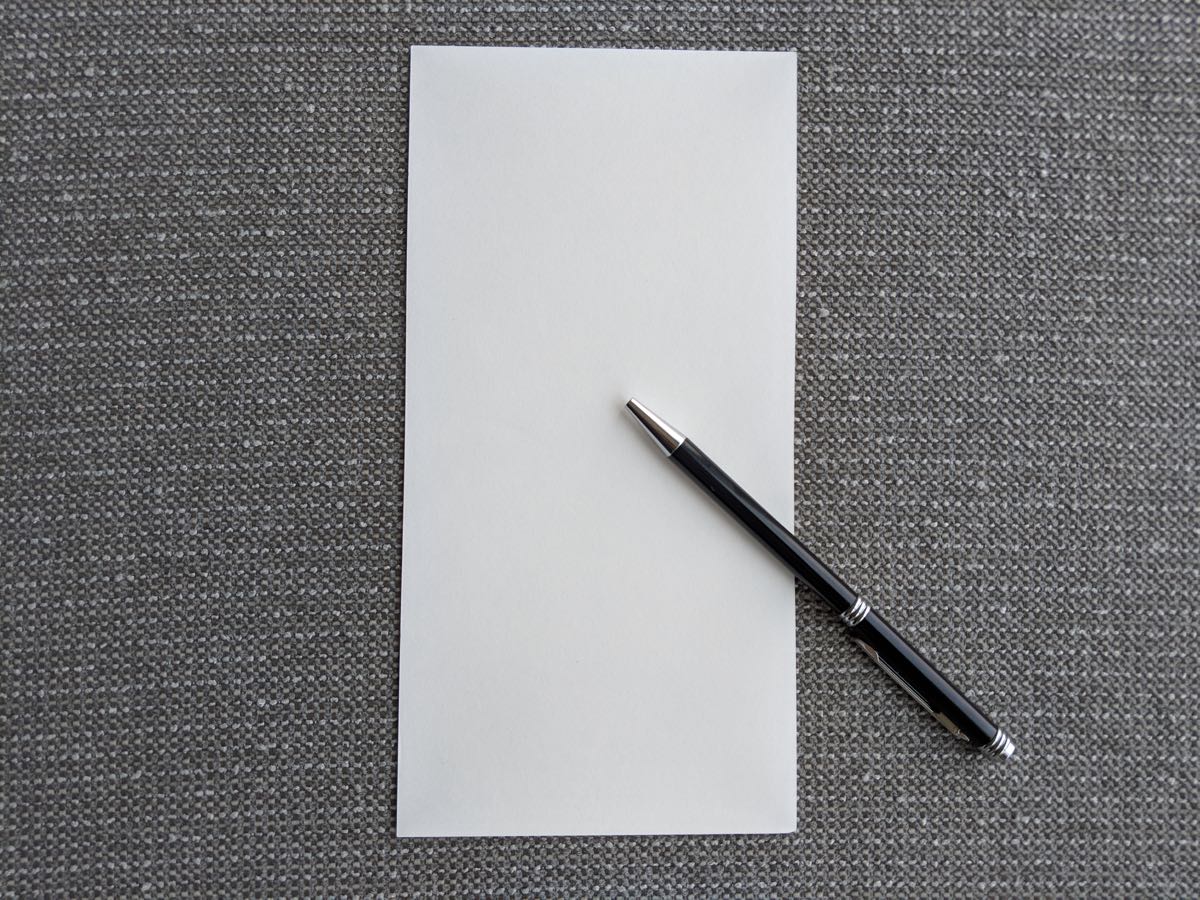 We have some amazing friends who have contributed to the blog over the years, and have learned a great deal during that time. Our ideas on what works, what doesn't, and the best ways to supplement what Ben is already writing have evolved, and we've tried to factor in the feedback from readers as well.
We're ready to add a contributor under a more formal arrangement, and would like to open up the opportunity to readers, and not just people we know personally.
We will be accepting applications until February 28th at 11:59PM Eastern, read on for more.
---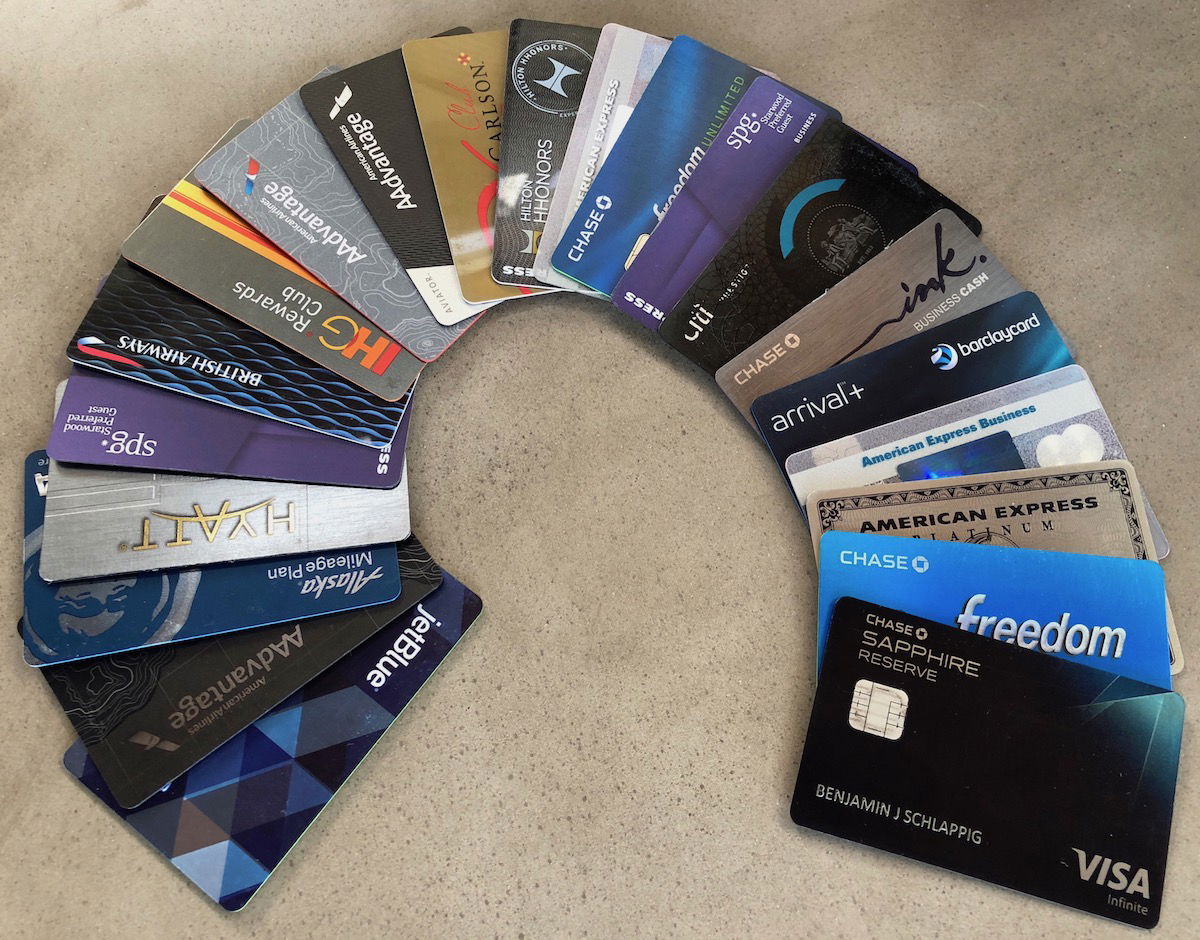 A lot of people post in the Ask Lucky forum asking for guidance to help maximize their credit card rewards. User lbs57 asked about having overlapping cards a few days ago.
While this is a specific question, I think a surprising number of people find themselves in similar situations. They spend a lot on their credit cards, but they're not getting all that much out of their rewards. What I like about the above situation is that it's quite easy to point at some easy opportunities for improvement.
To make this easy, let me give a few specific suggestions of how the above credit card strategy could be greatly improved:
---

TIPS: Earning Miles & Promos
What To Do When A Couple Has The Sapphire Preferred & Sapphire Reserve
Should Kids Have Frequent Flyer Accounts?
Targeted Amex Platinum 100K CardMatch Offer Is Back
10 Best Credit Card Offers For February
Hyatt's New Promo Offers Up To 1,000 Bonus Points Per Night
Daily Getaways Is Returning In 2018
LifeMiles Is Offering Up To A 125% Bonus On Purchased Miles
Wyndham Rewards Is Changing How They Sell Points
Helping A Reader Optimize Their Credit Card Strategy
All IHG Members Can Now Earn 10K Points For Their Next Kimpton Stay
Use Vacation Packages To Score A Deal On A Business Class Ticket
The Two No Annual Fee Cards That Earn Amex Membership Rewards Points
Review: British Airways Visa Signature Card
Rumored New Amex Platinum Perks Coming In 2018
TRICKS: Redeeming Miles
How To Select Etihad Seats Online
Alaska Mileage Plan Is Having An Award Sale
Alaska Revises 72 Hour Restriction On Partner Awards
Don't Make This Mistake When Redeeming Hyatt Free Night Certificates
Delta SkyMiles Now Blocks Last Minute Partner Awards
OUCH: Alaska Mileage Plan Blocking Cathay Pacific & JAL Awards Within 3 Days Of Departure
TRAVEL With Ben (Lucky)
5 Random Items I Never Travel Without
My First Time Ever Sleeping From Takeoff Till Touchdown
Seeking: Savvy Miles & Points Enthusiast To Write For OMAAT
I Got A Little Bit Too Excited About The Delta One Suite…
My Experience Flying Delta's New A350 Business Class
The Most Extreme Airline Schedule Padding I've Ever Seen
The American Transcon Route On Which I Can't Score An Upgrade, But Really Don't Care
REVIEWS & Trip Reports
Review: Qatar Airways Business Class A320 Doha To Yerevan
Review: Qatar Airways Qsuites 777 New York To Doha
NEWS & Updates
Did This Lady Deserve To Be Kicked Off A Flight?
American Is Removing 8 Business Class Seats From Many 777s
Alitalia Now Lets You Add A Stopover In Rome For Free (With A Catch)
WOW Air Is Canceling Flights To Miami
Singapore Airlines Introduces Free Wifi For Premium Passengers (With A Catch)
Oman Air Schedules New First Class Launch For July 1, 2018
Video: Woman Asks Flight Crew To Tell Husband She's Pregnant
American Pilots Are Angry That Delta Employees Got Big Profit Sharing Bonuses
Valentine's Day Awesomeness: Virgin Atlantic "Drew" A Heart Over The UK
Emirates Will Offer New First Class To Munich As Of July 1, 2018
Delta Employee To Passenger: "You Can Take My F*cking Picture, You A**hole!"
United Is Testing Out A New Boarding Process
Qatar Airways Plans To Offer Qsuites To Sydney & Canberra By June 2018
Qatar Airways' New Business Class Plans For 787, A380, And 777X
Rumor: Aer Lingus To Add Flights To Denver
Video: British Airways Helps Navy Couple Get Engaged
Carlson Rezidor Hotel Group Is Rebranding As Radisson Hotel Group
A Restaurant At JFK Airport Joins Priority Pass!
London City Airport Closed Due To World War II Ordnance
French Bee Tickets Are Now On Sale Between San Francisco & Paris/Tahiti
Emirates Finalizes Airbus Order That Saves The A380
Starwood Hotels Make The Switch From Coca-Cola To Pepsi
71 Dead After Russian Airliner Crashes After Takeoff
The First Qatar Airways 777 With Wifi Is Now Flying
---
I hope everyone has a great rest of the weekend!