Last May American opened the Flagship Lounge JFK, which was the first new lounge they opened as part of their international lounge overhaul. Since then they've opened Flagship Lounges in Chicago, Los Angeles, and Miami, and I've been impressed across the board. In addition to that, American has also opened Flagship First Dining in New York, Los Angeles, and Miami, which is open to international first class and select premium transcontinental first class passengers.
Besides those seven facilities, there's something that makes the Flagship Lounge JFK unique. Specifically, it has the Flagship Bridge, which American opened in July. This has the same entry requirements as the Flagship Lounge, except it's located inside the adjacent Admirals Club instead.
This area features a small menu off of which you could order, though that's not what makes it special. I used the Flagship Lounge JFK yesterday evening, and it was actually fairly quiet (in the past I've sometimes described it as a zoo).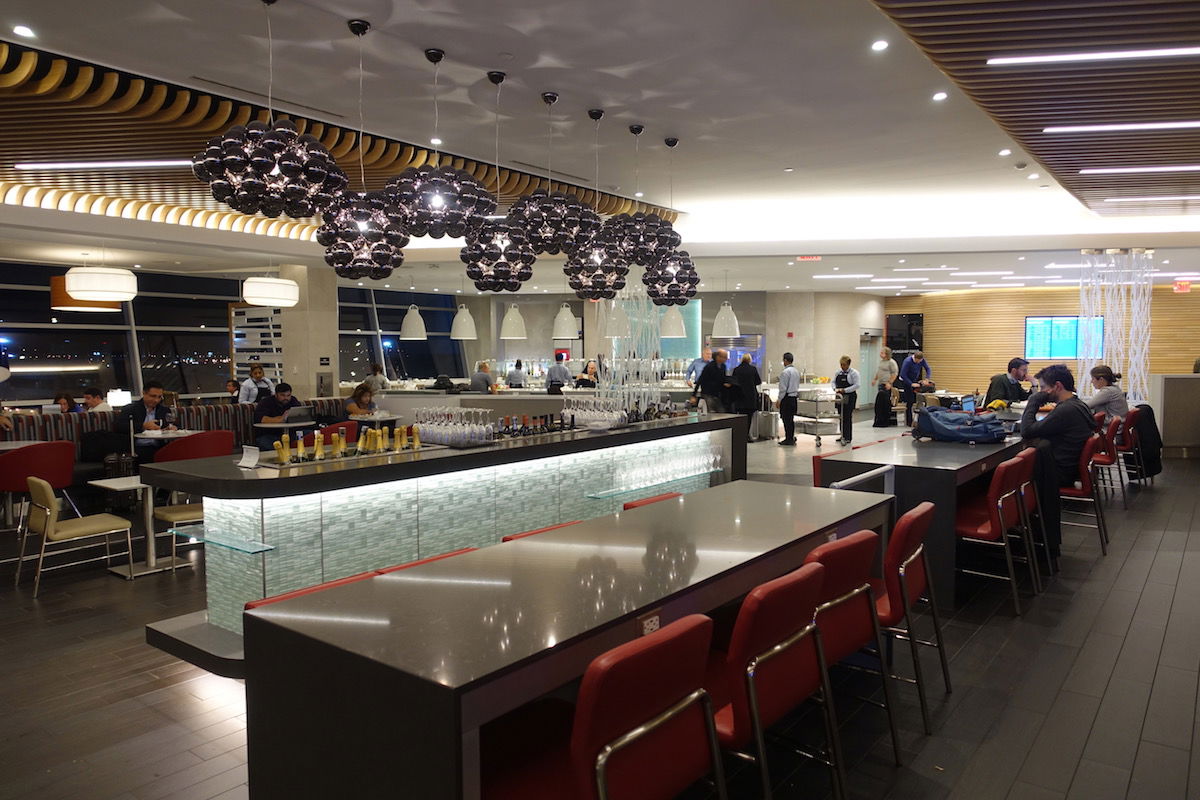 However, it occurred to me that I hadn't yet tried the Flagship Bridge, so I figured I'd give it a try. I went back to the reception desk and asked "is that Flagship Bridge thing still open?" "Sure, let me bring you over there." The agent escorted me into the Admirals Club, and then to the right is a rope blocking the way to the Flagship Bridge. She moved it to let me in.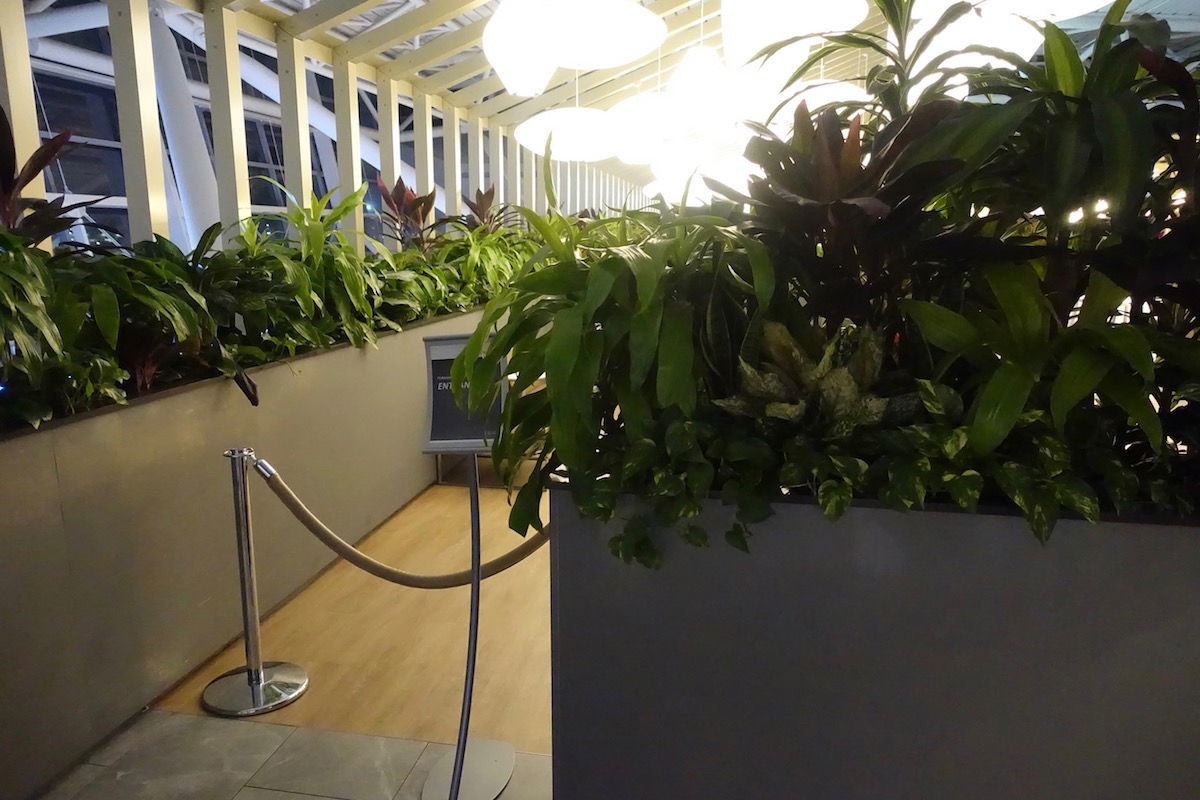 Are you ready for the crazy part? THERE WERE NO GUESTS THERE. NOT ONE. The only people there were the three servers working.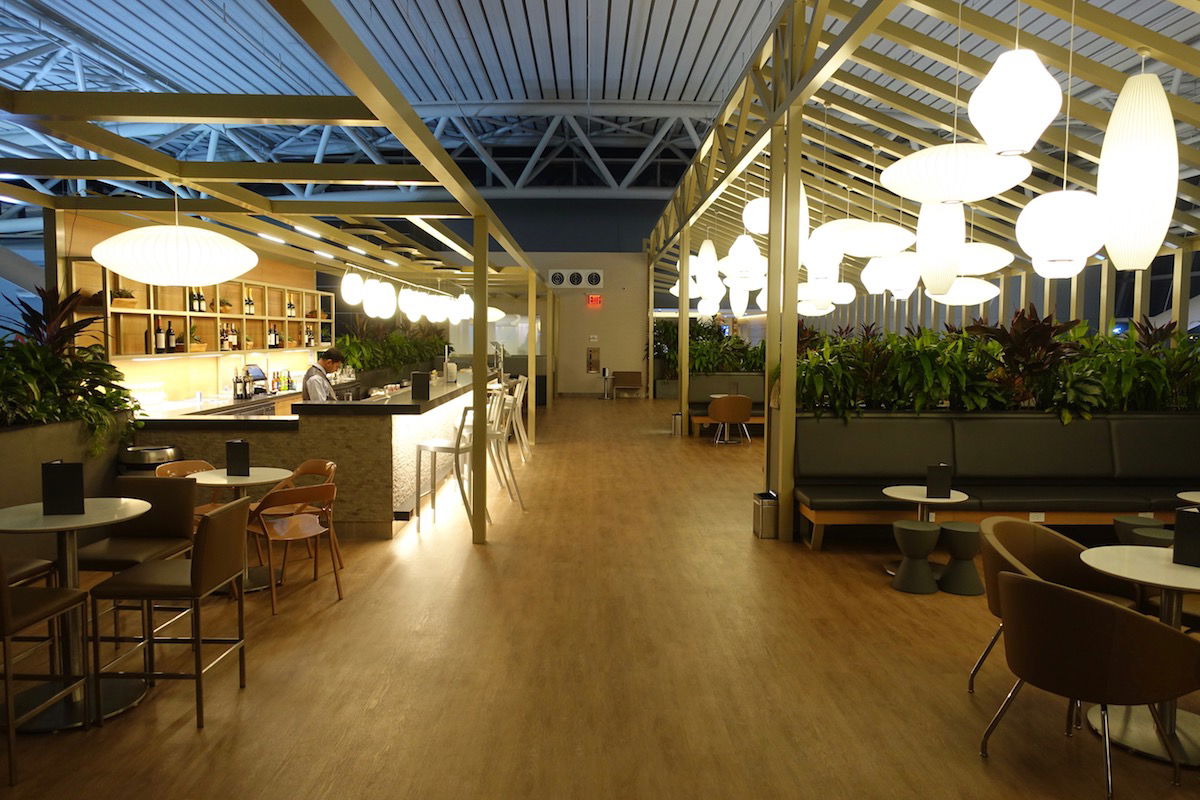 This is a beautiful space with plenty of tables, as well as a bar you can sit at.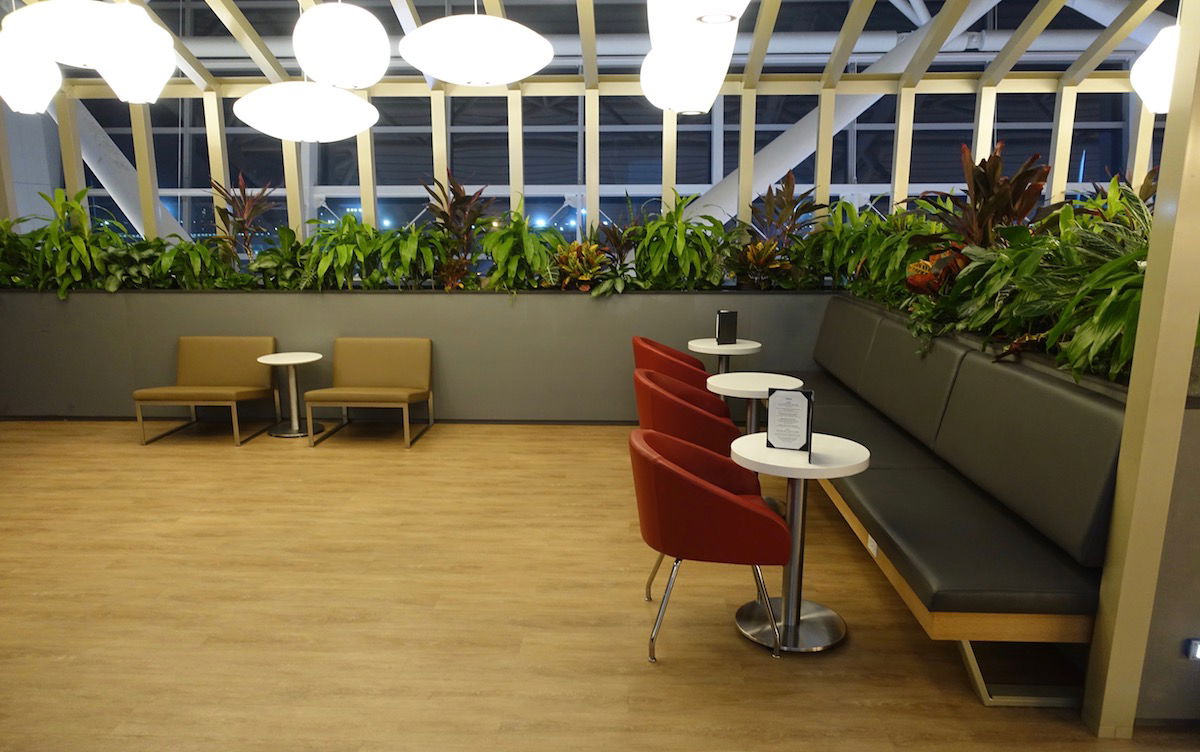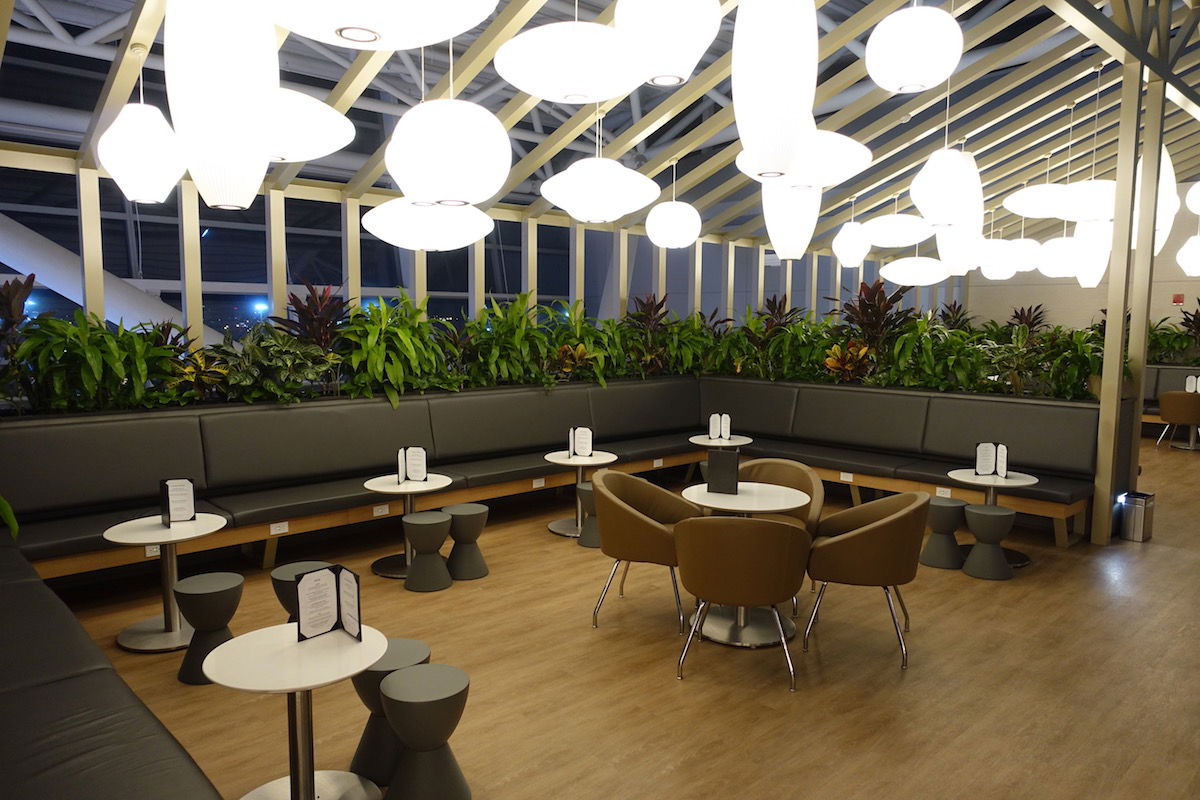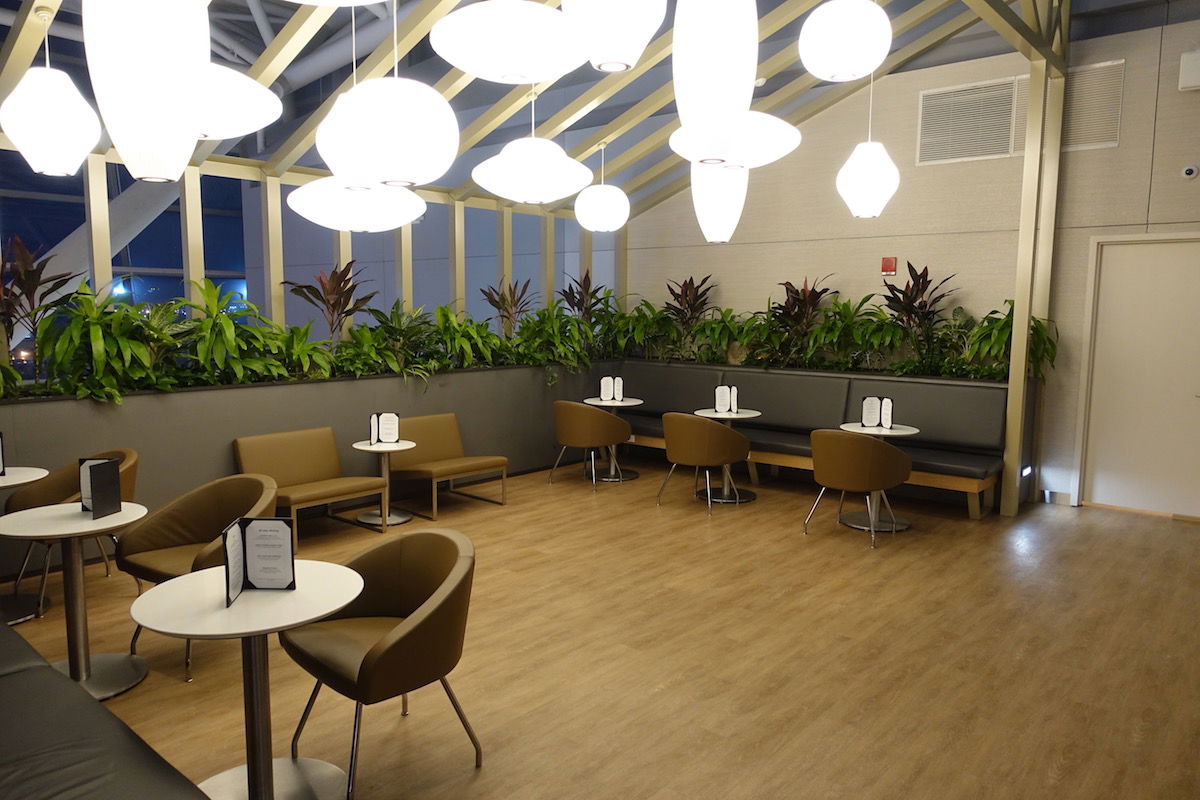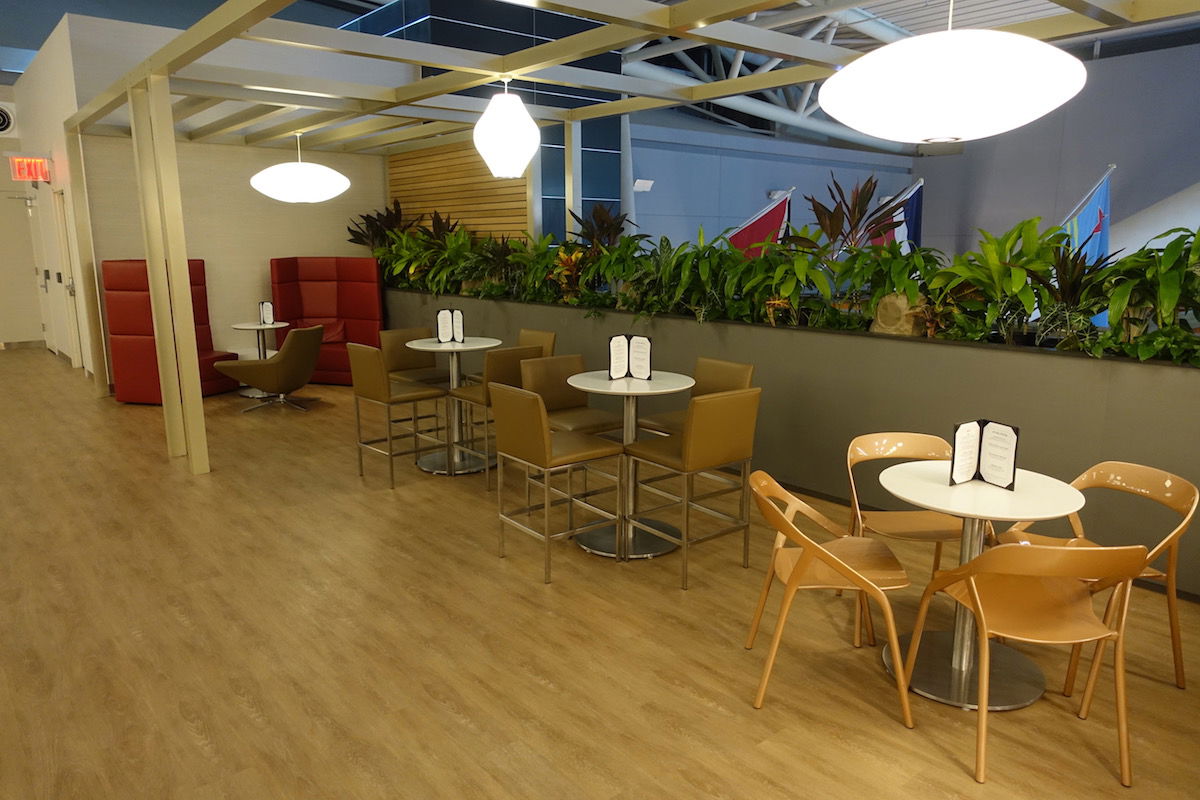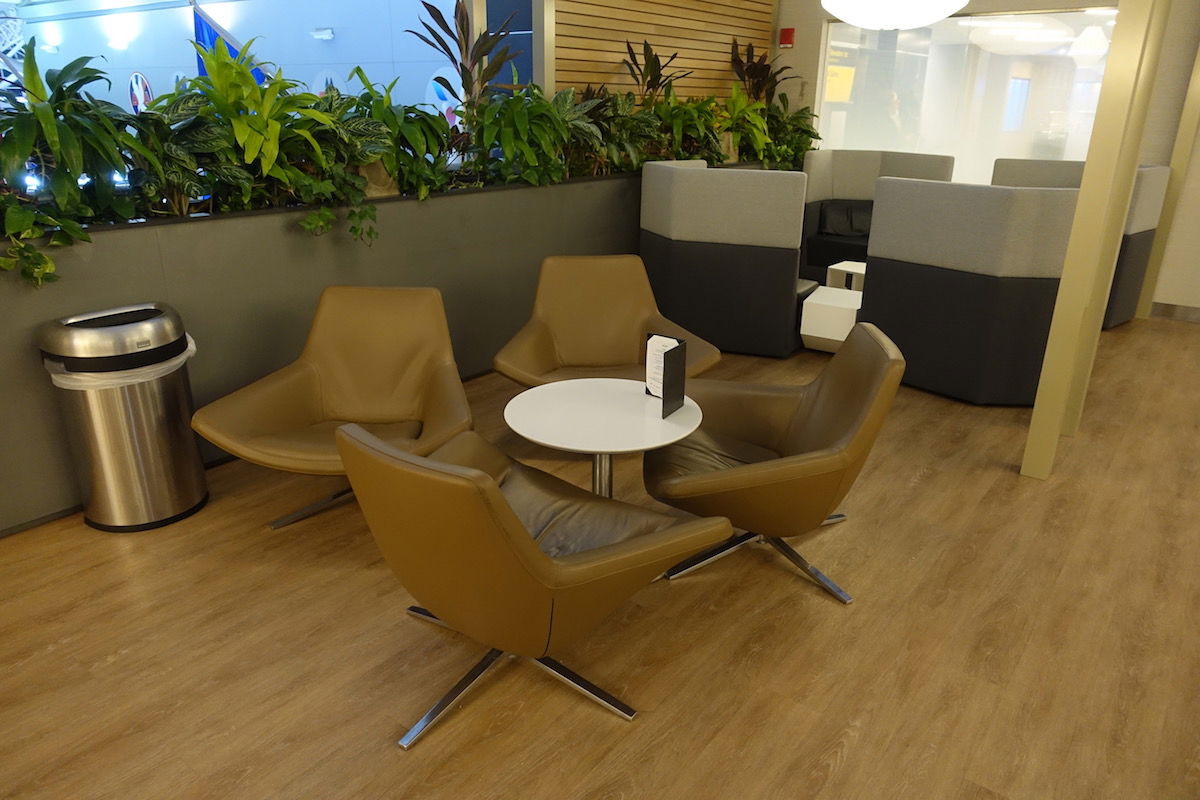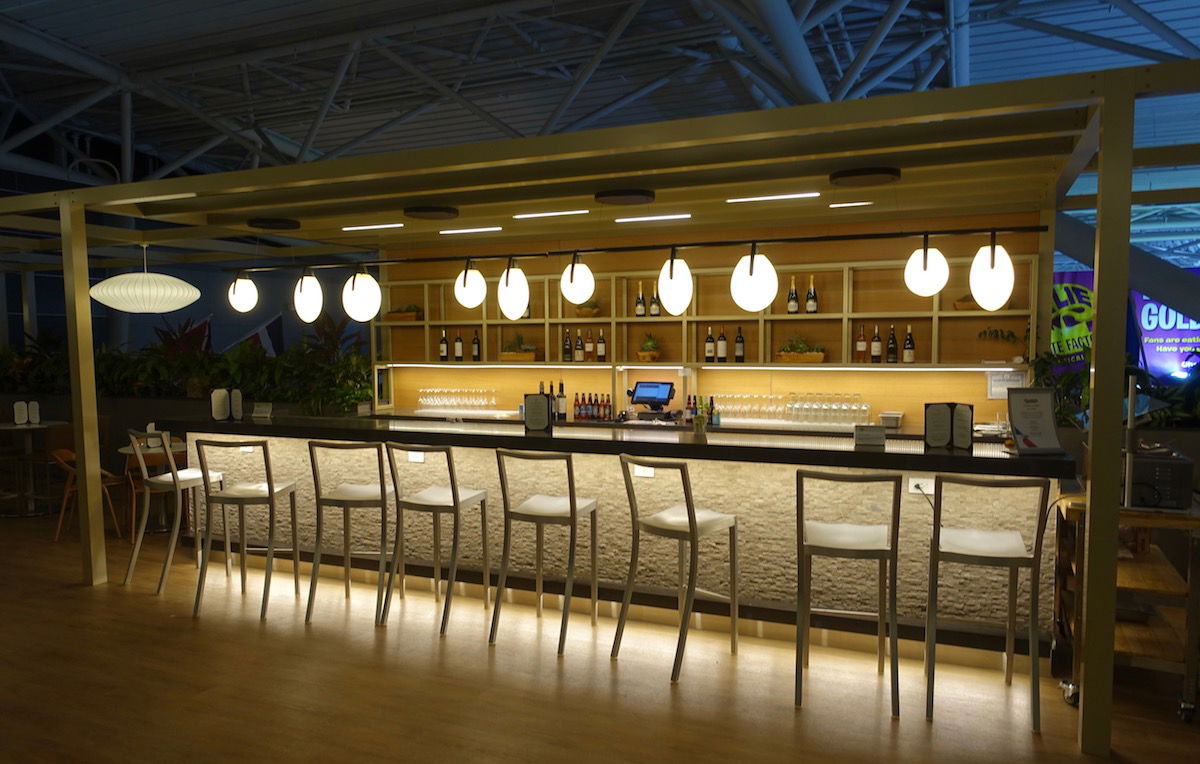 Each table has a menu you can order off of. The wine list should be the same as what you'll find in the Flagship Lounge, and read as follows: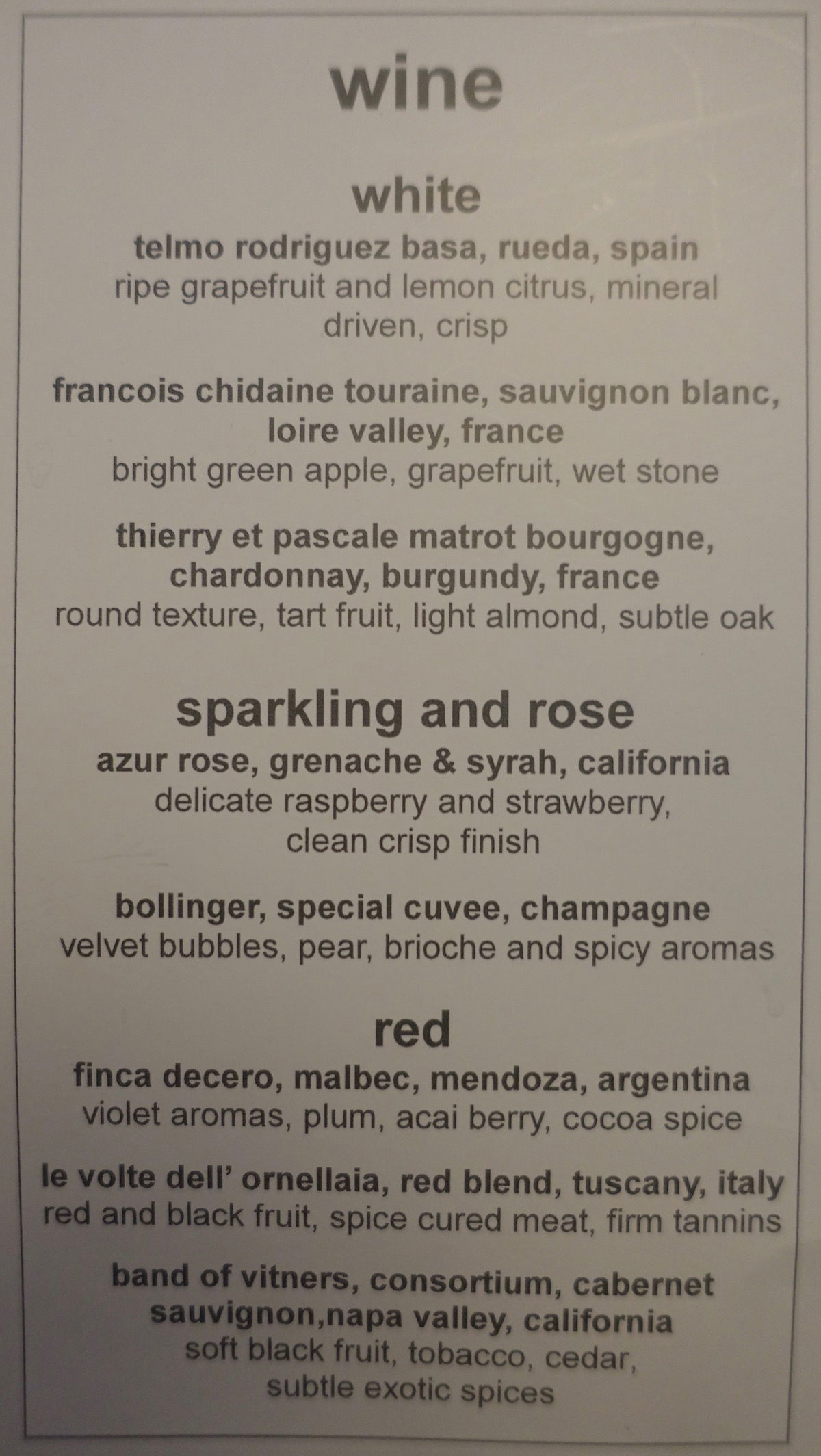 The food menu is unique to this lounge, as there's no a la carte dining in the main Flagship Lounge. That menu read as follows: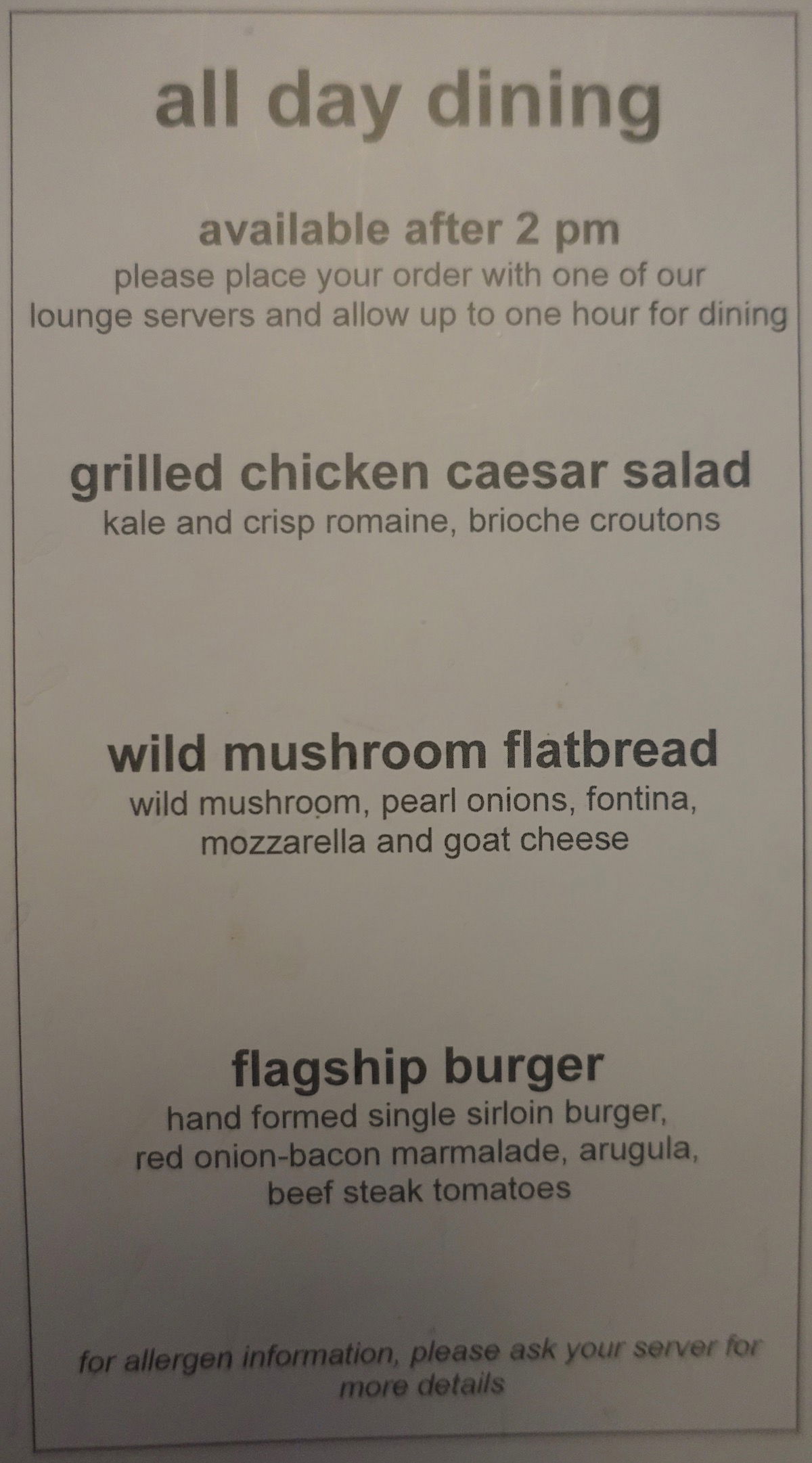 As soon as I settled in, a server asked me what I'd like to drink. I ordered a glass of Bollinger and a sparkling water (I know, the snack mix in the plastic bowl is a bit tragic).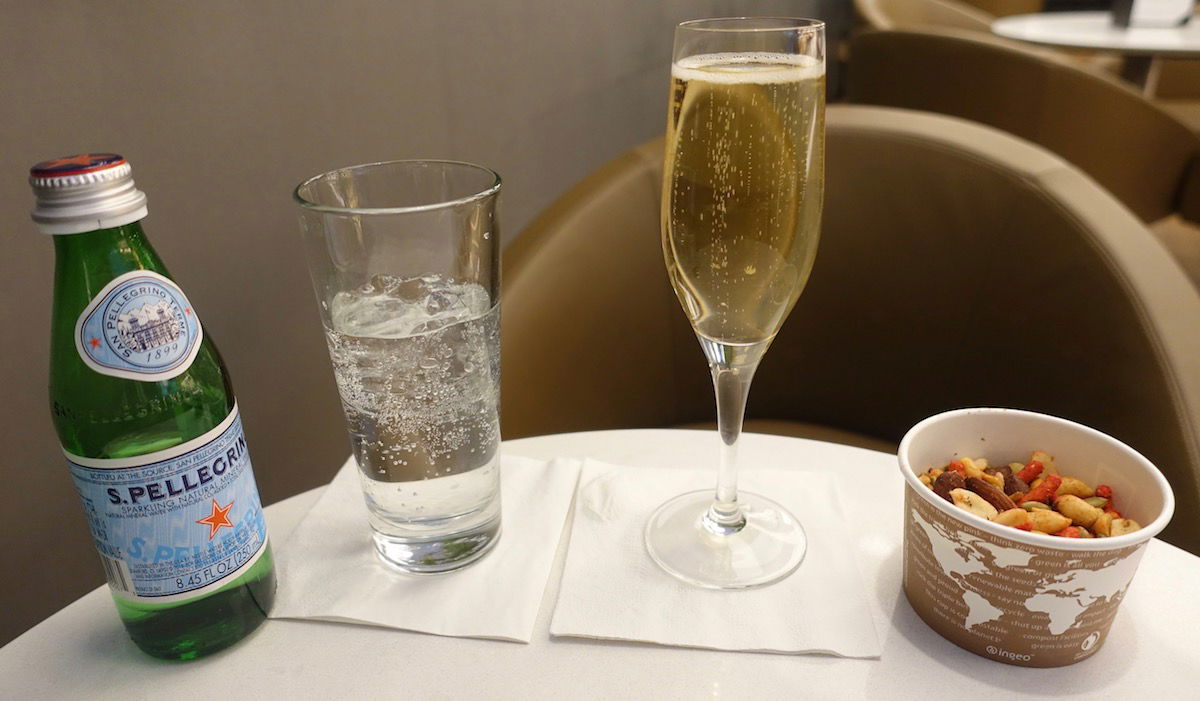 I also ordered a caesar salad with chicken, which was quite good.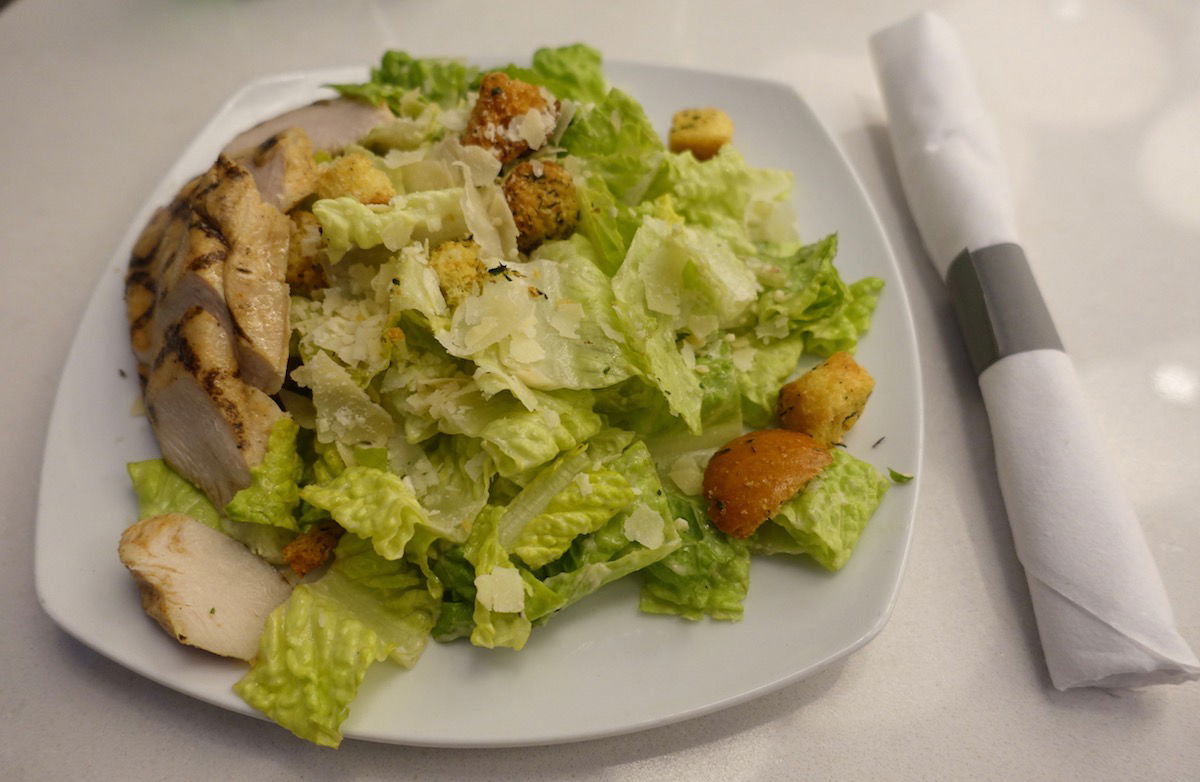 The lounge also had a hot dog station, which I found to be… random.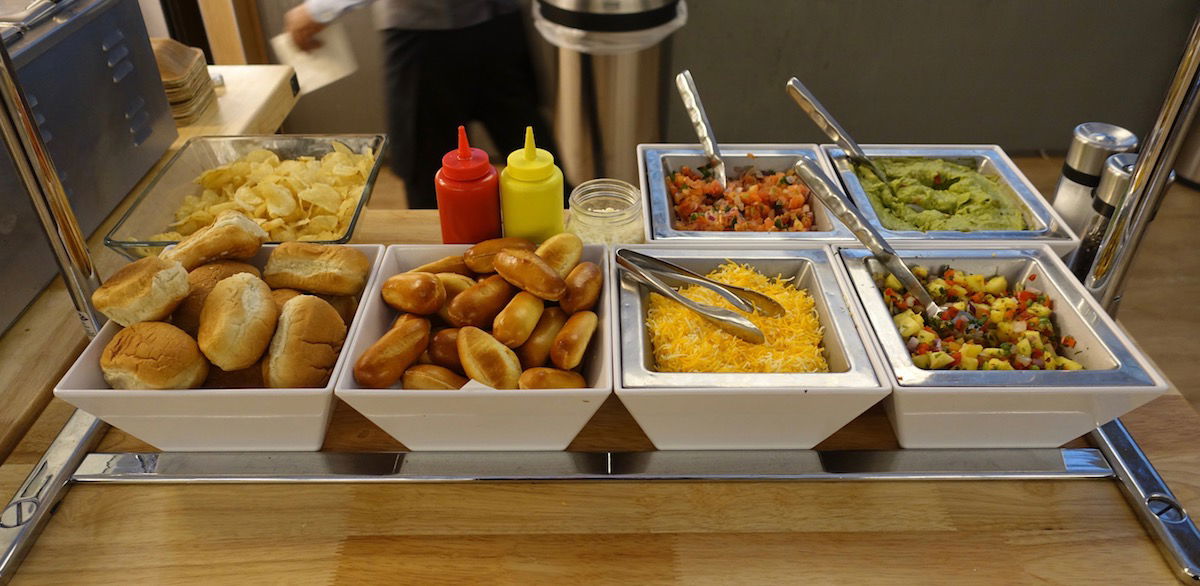 While the ability to order an a la carte dish here is nice, to me the real selling point is how quiet it is. I imagine that even when the Flagship Lounge gets packed, this place stays mostly empty. It's no wonder it stays empty, because the agents in the front don't seem to tell anyone about this, but rather only bring you there if you ask. Let's hope it stays that way, so it can be our little secret. 😉 For that matter, it's not even located within the Flagship Lounge, so there's no way you'd stumble upon it accidentally.
In fairness, I wasn't the only guest the whole time. I was there for about two hours, and eventually a total of four other passengers showed up.
While the menu isn't as big as what you'd find in Flagship First Dining, this is a beautiful, quiet extension to the Flagship Lounge, and I'd much rather hang out here than in the main lounge. And yes, the entry requirements are the same. The only catch is that the Flagship Bridge only opens at 2PM.
Have you used the Flagship Bridge? If so, what was your experience like? If not, will you visit it the next time you visit the Flagship Lounge?