Hello from Beijing! Tiffany and I just flew Delta's new A350 business class (which they refer to as "Delta One Suites") on the 13 hour flight from Detroit. I couldn't wait to experience this new business class, and in particular to see how it compared to Qatar Airways' Qsuites (which I recently flew between New York and Doha, and which I think is by far the world's best business class seat).
Both Qatar Airways and Delta have suites with doors, so what did I think of the Delta One Suite?
I'd say Delta's new business class exceeded my expectations, and is the world's second best business class seat. However, it's a distant second, in my opinion, as the difference between Qatar Airways Qsuites and Delta One Suites is significant.
Delta's A350 business class cabin consists of a total of 32 seats. The cabin itself is gorgeous, largely thanks to what a great plane the A350 is. The cabin feels especially spacious thanks to the lack of overhead bins over the center seats.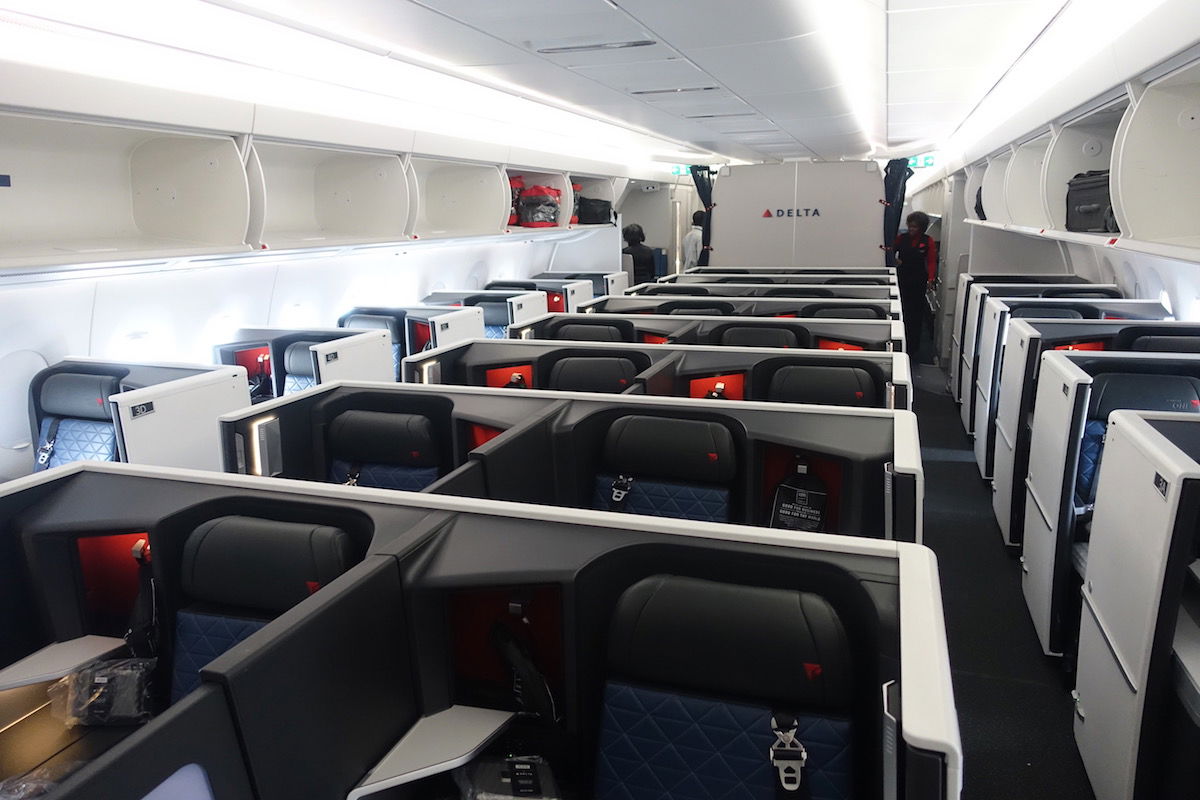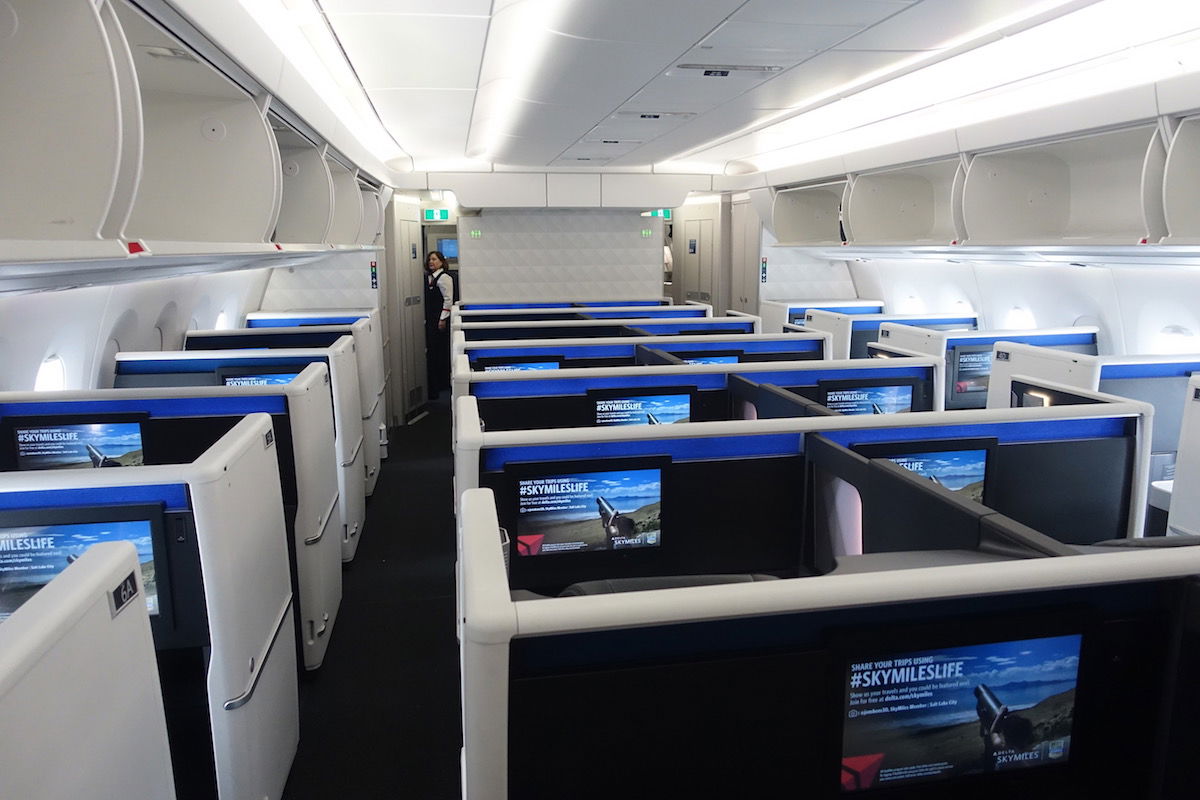 Seats are in a 1-2-1 configuration, with each seat having a door.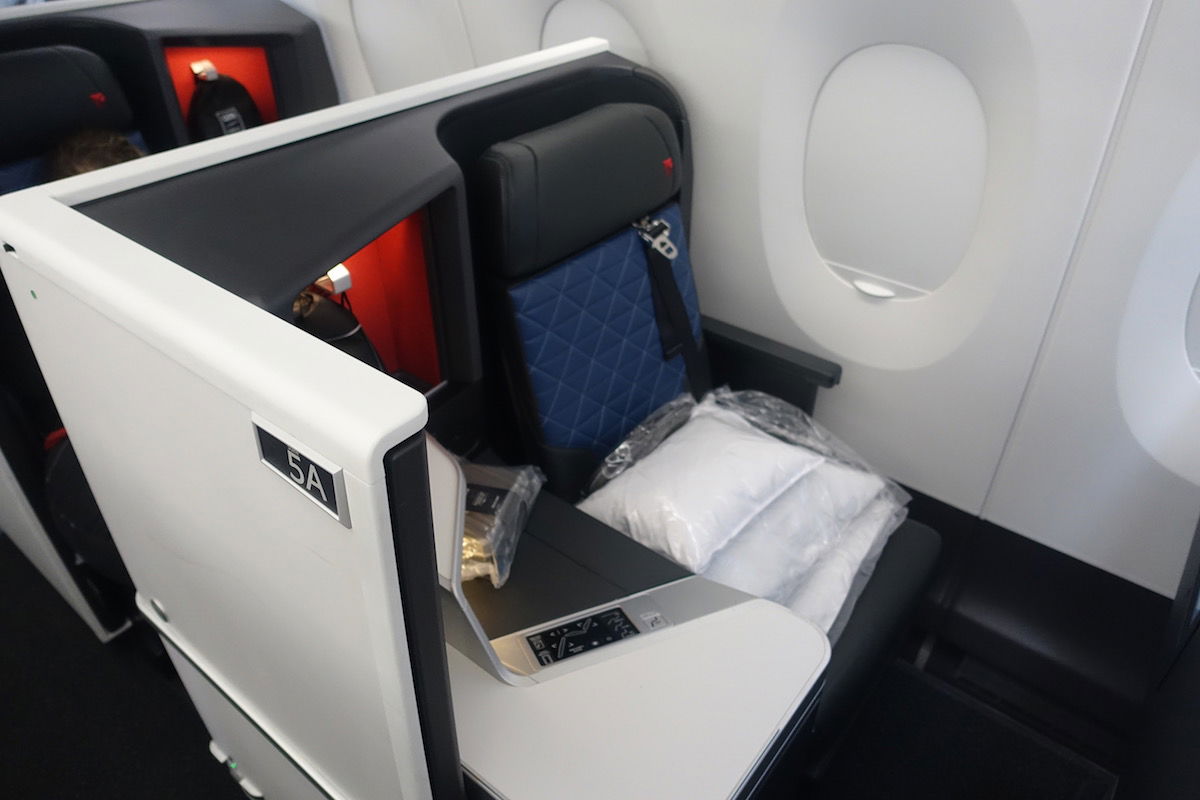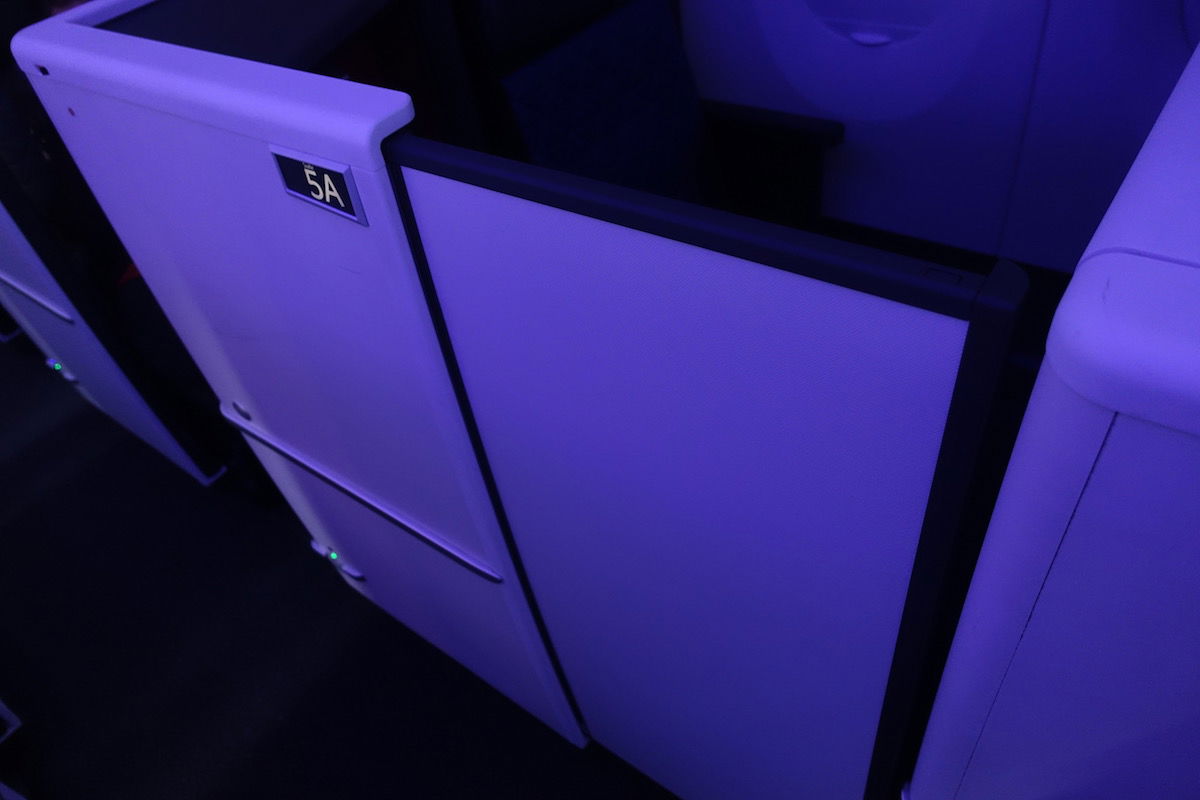 Delta has essentially used a modified Vantage XL business class seat (as you'd find in SAS business class, for example), so I was expecting that the seat would feel pretty tight.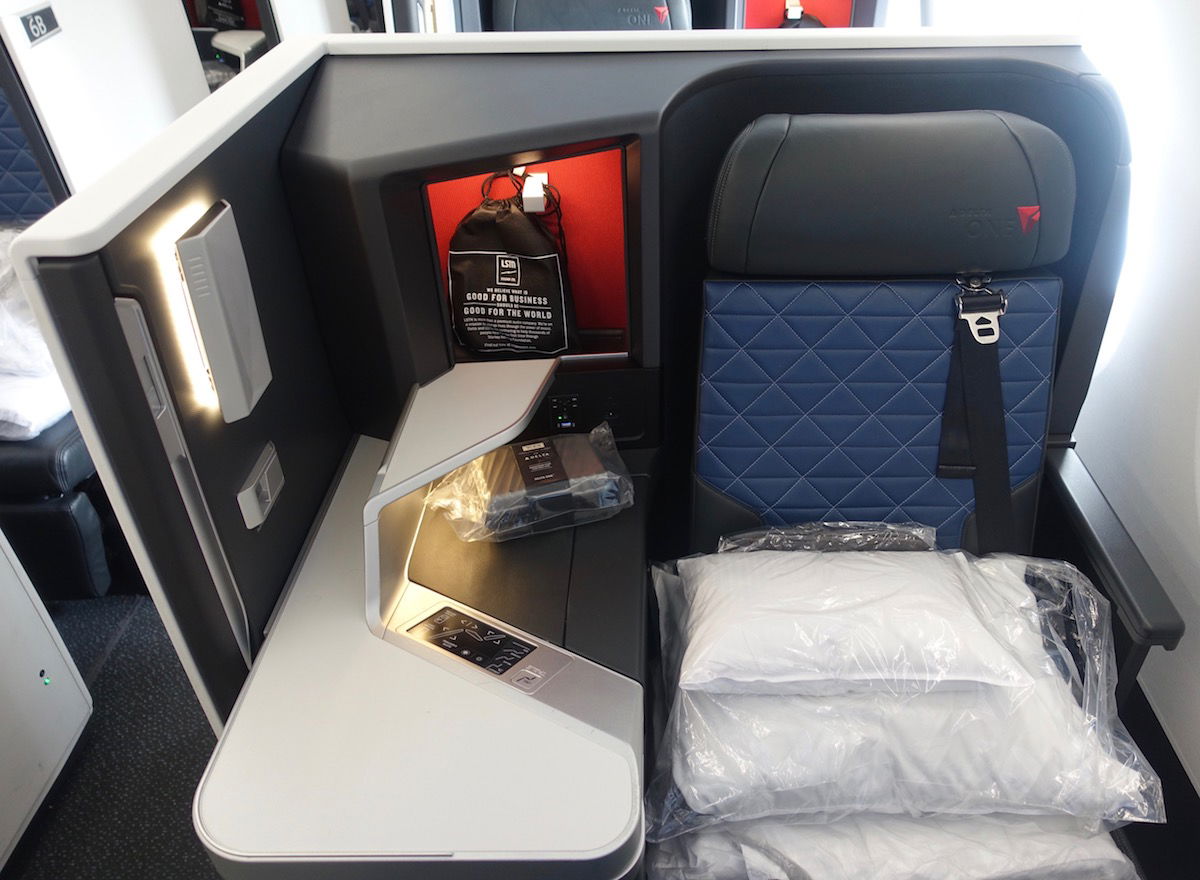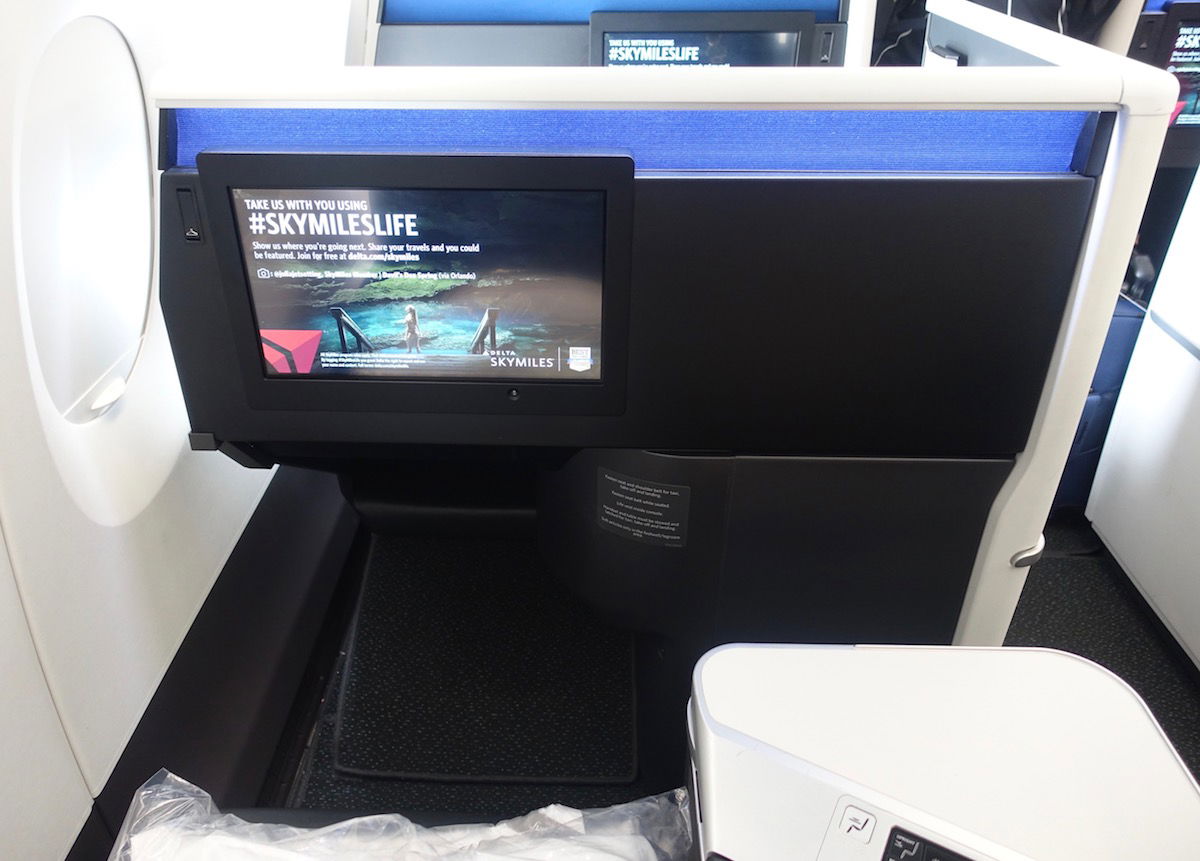 In that sense I was impressed. I found Delta's new business class seat to be wide, and most importantly, I found it to be extremely comfortable in bed mode. I was expecting that the footwell would be small and that I wouldn't be able to sleep comfortably, though that wasn't the case. I had plenty of room to sleep with my knees bent, so in bed mode I thought this seat was excellent.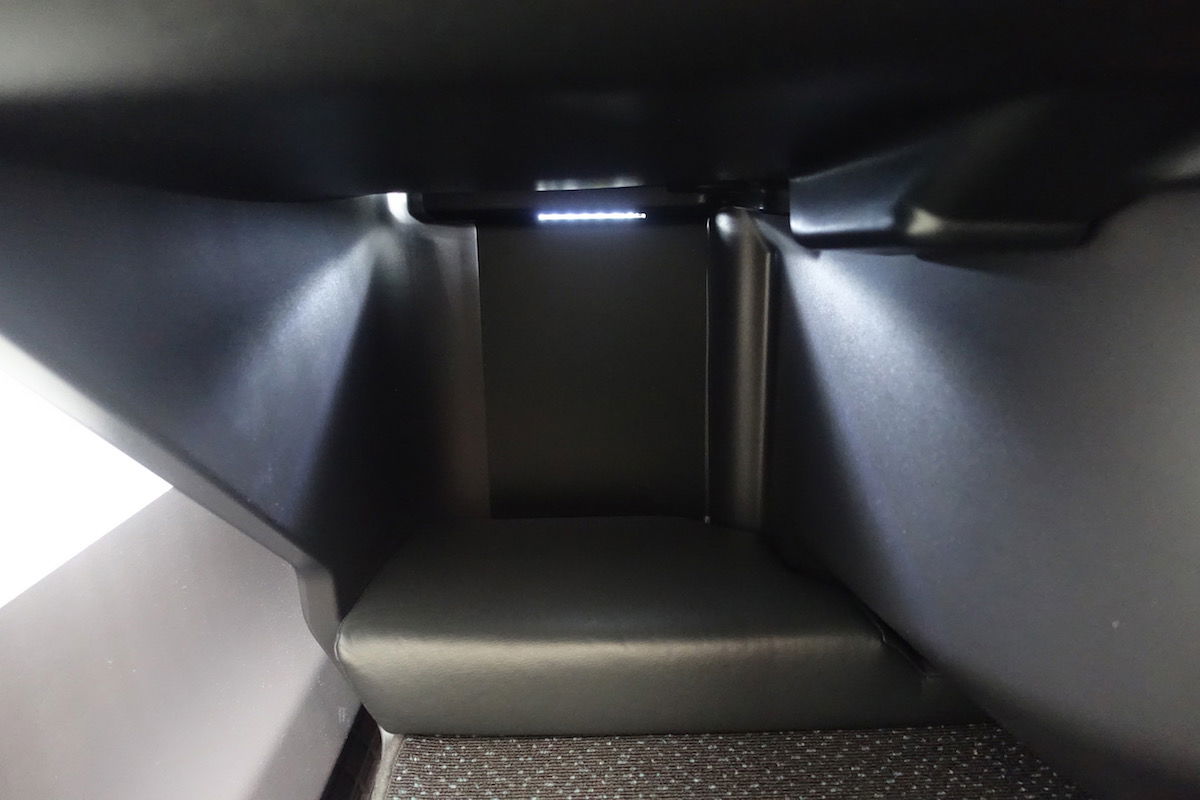 While the seat exceeded my expectations, the design just comes nowhere as close to being as good as Qsuites:
While the Qsuites door slides open and closed really easily, the Delta One Suite door was extremely difficult to use, and required using two hands; the door was so hard to move that a flight attendant assumed there was something broken, and then the purser came and just said that we had to push harder
The "true" window seats in this configuration have extremely limited storage, and even the counter next to the seat isn't ideally designed due to how it bends, so you can't even store a laptop on it without blocking the seat controls
The suite door doesn't close all the way (there's maybe a half inch gap, which isn't a big deal, but I still find that to be strange), and it's not as high as in Qsuites, so you don't get as much privacy
The seat feels significantly more compact than on Qatar Airways, which is no surprise since each seat here has a smaller footprint
There were minor aspects of the seat design that I found annoying, like the entertainment controller and seat controls not being very responsive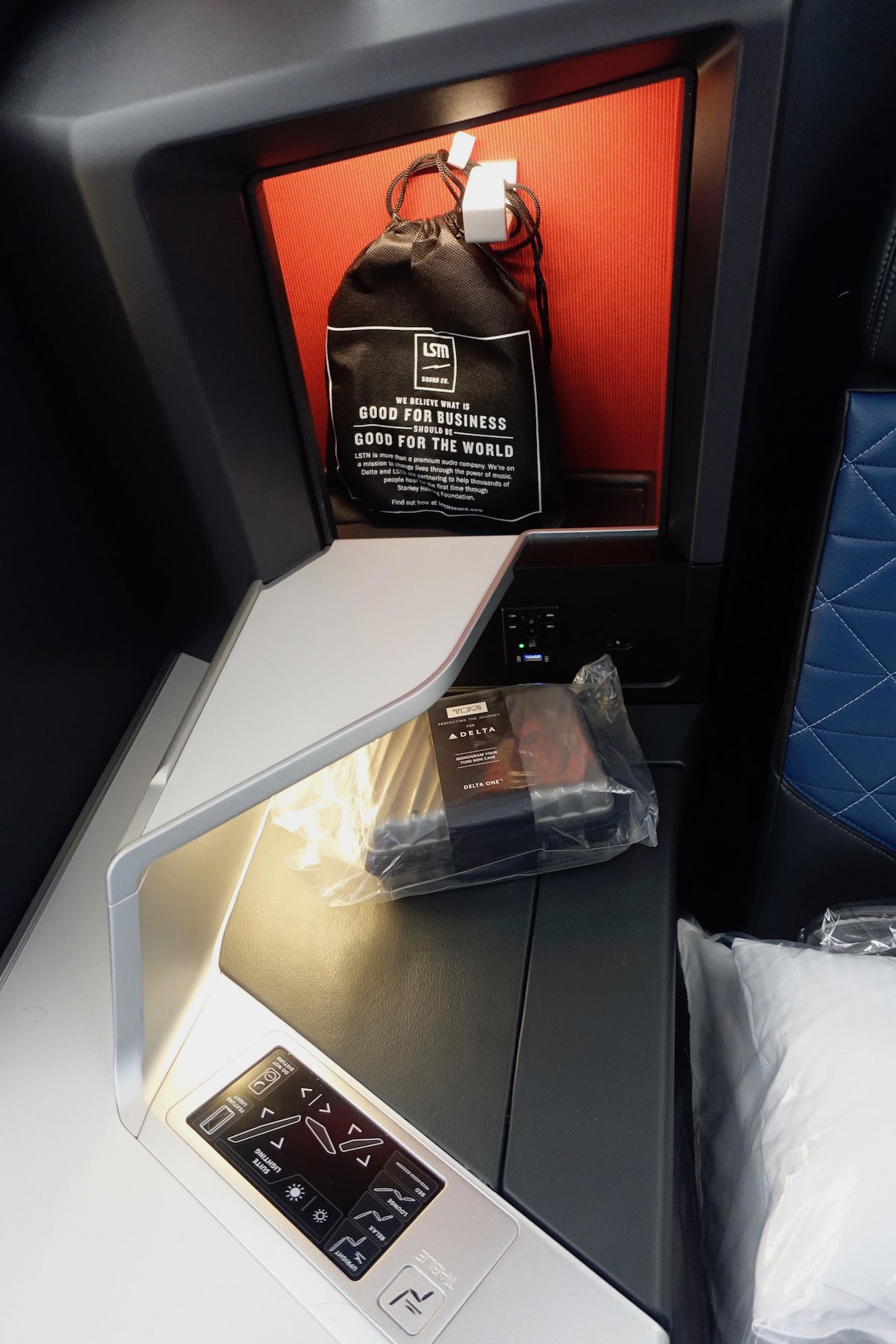 I'll have more on the soft product with the full review, though overall it was alright. The crew did their jobs (and nothing more), the food was good, the bedding is in need of a refresh, and the amenities were nice (including pajamas, slippers, and Tumi amenity kits).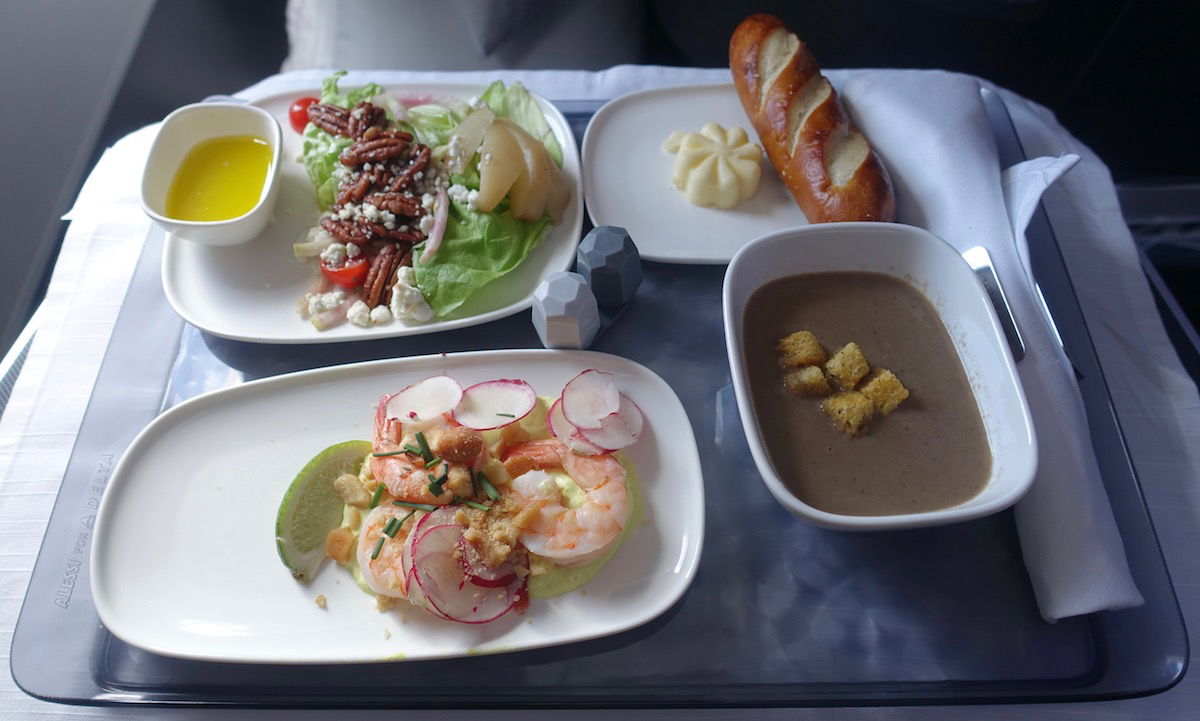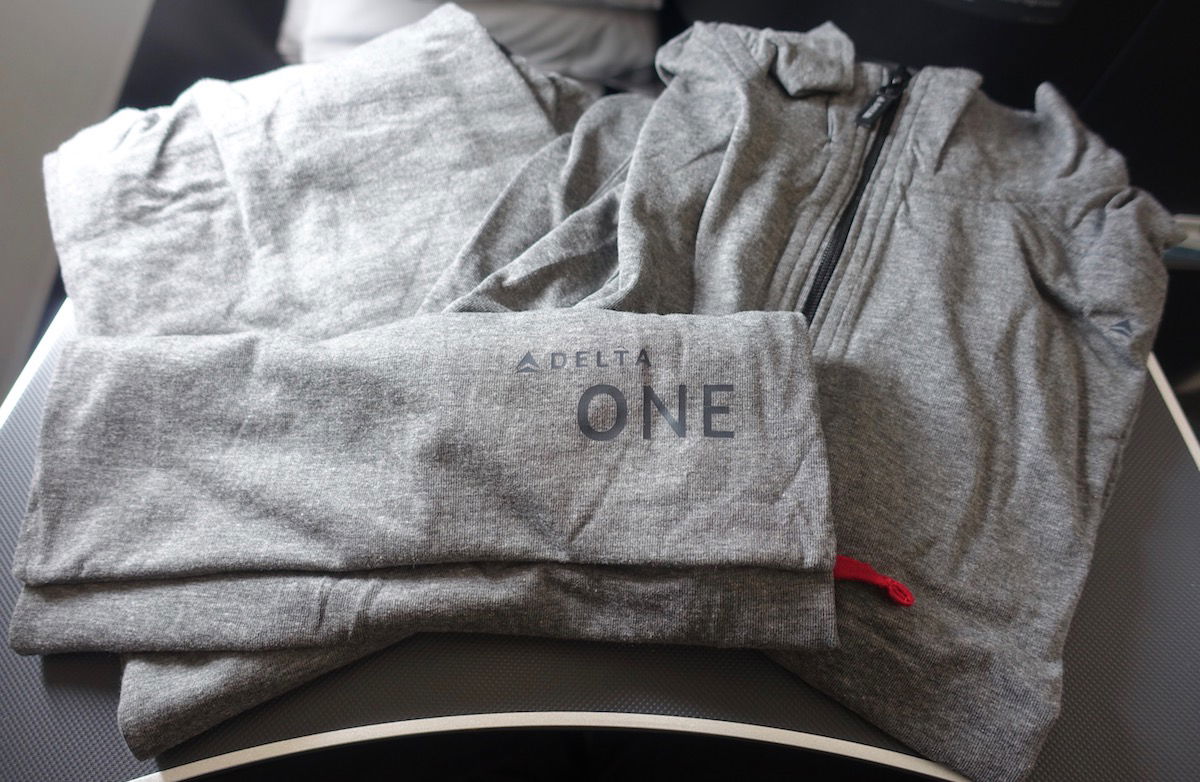 Delta's A350s have Wi-Fi, though it left me disappointed. They supposedly offer Gogo 2Ku on their A350s, though it only worked for the first and last three hours of the flight, and was extremely slow.
Bottom line
The new Delta One Suite exceeded my expectations. I think it's the world's second best business class seat, after Qatar Airways' Qsuites, and I'd choose this over a reverse herringbone seat or Apex Suite. I was pleasantly surprised by the width of the seat and the footwell (which was my biggest concern), while I was disappointed by the lack of attention to detail in terms of the little touches of the seat, especially in comparison to Qsuites.
What do you think of the new Delta One Suite?