This summer Oman Air plans to take delivery of two Boeing 787-9 aircraft featuring a first class cabin. Up until now the airline doesn't have first class on any of their 787s, but rather only select A330s have first class (on the plus side, their 787s have an excellent business class). The most exciting thing is that Oman Air is expected to introduce an all new cabin, which should be a significant improvement over their current first class.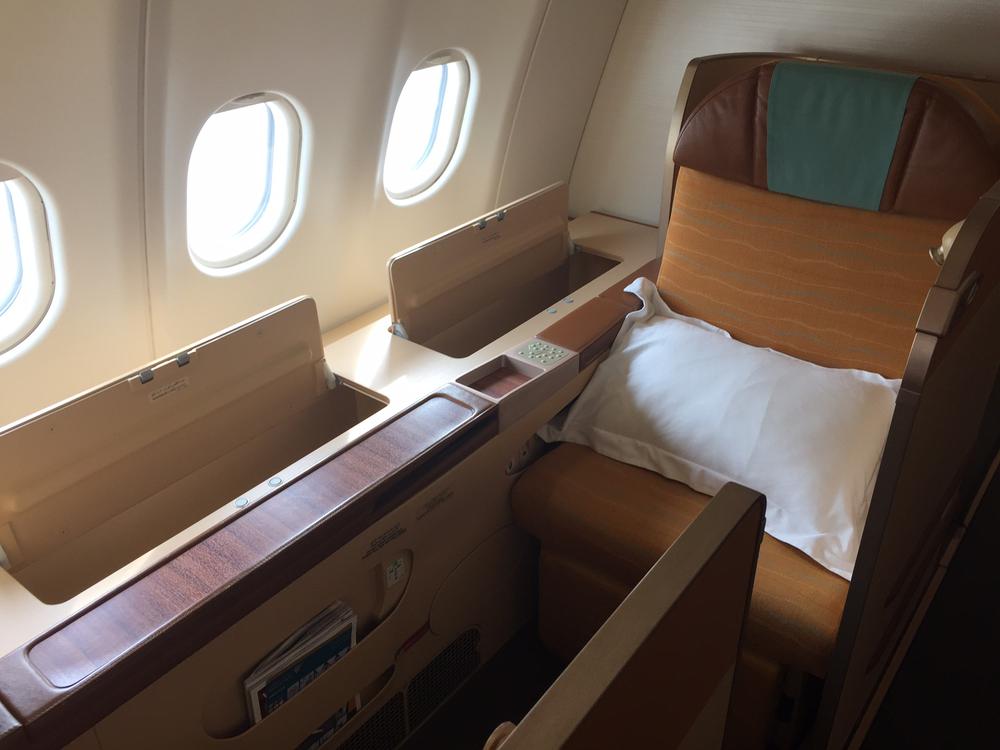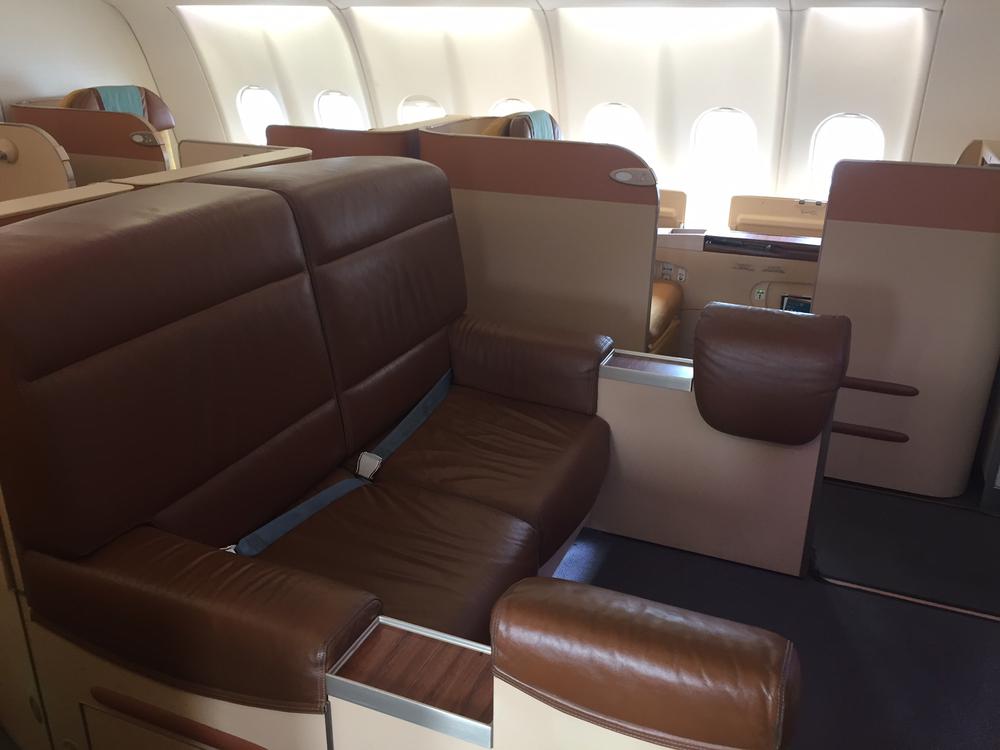 Oman Air's old first class, per a guest report from John
So far the only thing we know about Oman Air's new first class is that they'll have suites with doors, and that they'll have eight seats in the cabin (and 24 seats in business class, rather than the 30 seats they have on their other 787-9s). While we still don't know what the new first class will look like, Oman Air has now scheduled their first route with a 787-9 featuring first class. Specifically, per a schedule change noted by @airlineroute, Oman Air plans to offer their new first class between Muscat and London as of July 1, 2018. The following frequency will feature the 787-9 with first class (Oman Air flies between the airports twice daily):
WY101 Muscat to London departing 2:25PM arriving 7:10PM
WY102 London to Muscat departing 8:50PM arriving 7:20AM (+1 day)
Prior to this date the airline is using an A330 on the route, featuring six first class seats:

On subsequent dates the seatmap shows the new 787-9 cabin:

I definitely want to try Oman Air's new first class, given that they're one of only two airlines that I haven't yet flown (or am scheduled to fly) in first class.
Oman Air primarily offers first class to London and Kuala Lumpur, and my original plan to try Oman Air first class was to book a ticket from Cairo to Kuala Lumpur, as a one-way first class ticket retails for ~$1,560.

I'm not surprised to see Oman Air first offer their new first class to London, and my guess is that they'll end up flying both of the 787-9s with first class between Muscat and London. Unfortunately I can't find any good Oman Air first class fares to London (if anyone knows of any, please let me know), and there's not a good way to redeem miles for Oman Air first class, so figuring this out will be an adventure.
Regardless, if you're also interested in Oman Air first class and money is no object, then book your ticket for the route after July 1. However, personally I wouldn't necessarily count on this schedule sticking — this remains highly subject to change, given that we're talking about a newly delivered aircraft with a seat that presumably hasn't yet been certified.