One of the awesome things about this hobby is that I learn something new every day. And my lesson for today is how to assign Etihad seats online, courtesy of reader RH.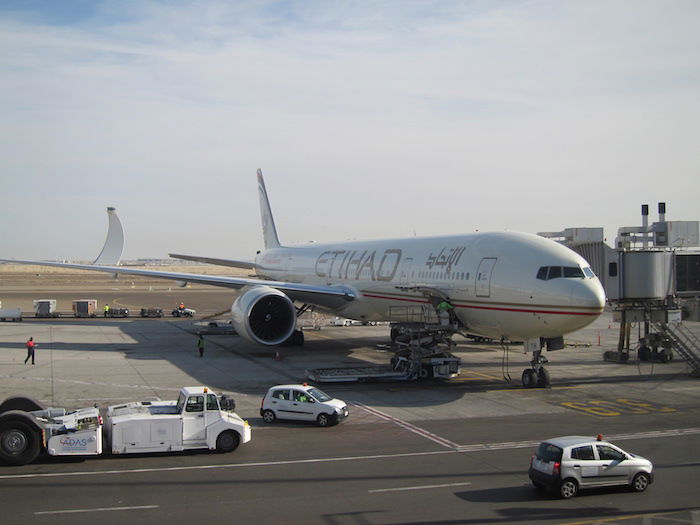 I've always only booked Etihad award tickets using American AAdvantage miles, and I've been under the impression that you can't select Etihad seats online when booking through a partner airline. So my strategy has always been to ask for the Etihad record locator when booking the ticket with American, and then phoning up Etihad for the seats.
That's an easy enough process, since when you phone up Etihad the phone prompt asks if you're in first or business class, and if you are, the hold times are virtually non-existent.
That being said, I still like to avoid getting on the phone whenever possible, so love the below trick.
How to select Etihad seats online
Step 1: Figure out your Etihad record locator
If booking through a partner airline I always request the Etihad record locator at the time I ticket my reservation. Alternatively you can call back and request it. It should be a six letter code.
Step 2: Log into your booking on etihad.com
On Etihad's homepage you'll see the "My trip" section on the right side. Enter your booking reference and last name, and click on the "View / print itinerary" button.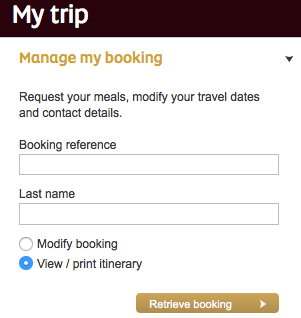 From there you'll be brought to a page on virtuallythere.com. On the right side of that page, push the "Manage my booking" button.

Step 3: slightly modify the URL
Up until this point there's not actually the option of changing seats. So after clicking on "Manage my booking" you'll be brought back to a page on Etihad's website.
Once you're on that page, paste the below URL into your browser:
https://booking.etihad.com/SSW2010/EYEY/ancillaries.html?viewReloc=XXXXXX
Except you need to replace the "XXXXXX" in the URL with your six letter Etihad confirmation code.
So if your confirmation code were "ABCDEF" you would enter the following URL:
https://booking.etihad.com/SSW2010/EYEY/ancillaries.html?viewReloc=ABCDEF
From there you'll be brought to a page where you can manage various aspects of your booking, including extras, seats, etc.
The first page will give you options for extra bags…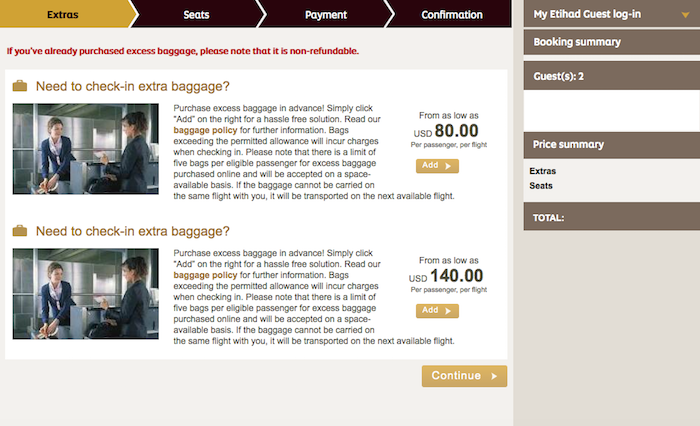 While the second page will give you the option of selecting seats…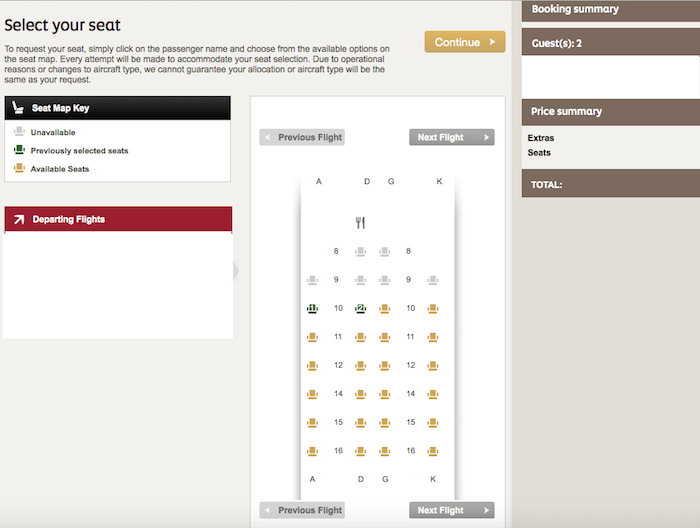 Bottom line
This isn't life changing since Etihad has one of the better call centers for selecting premium cabin seats. That being said, why pick up the phone when you can do the same thing online?
Hopefully they eventually introduce the functionality to reserve seats online for all bookings more easily.