---
My last trip report finished off with a TAP Air Portugal flight from Lisbon to Newark. That same day I flew from from New York JFK to Doha. I made my way to JFK, and then spent some time in the Flagship Lounge (or more specifically, the Flagship Bridge) prior to my flight.
My flight was departing from gate 16, which is one of the closest gates to the security checkpoint and Flagship Lounge, and boarding was scheduled for 8:20PM, which is 45 minutes before departure. I headed to the gate at around 8PM.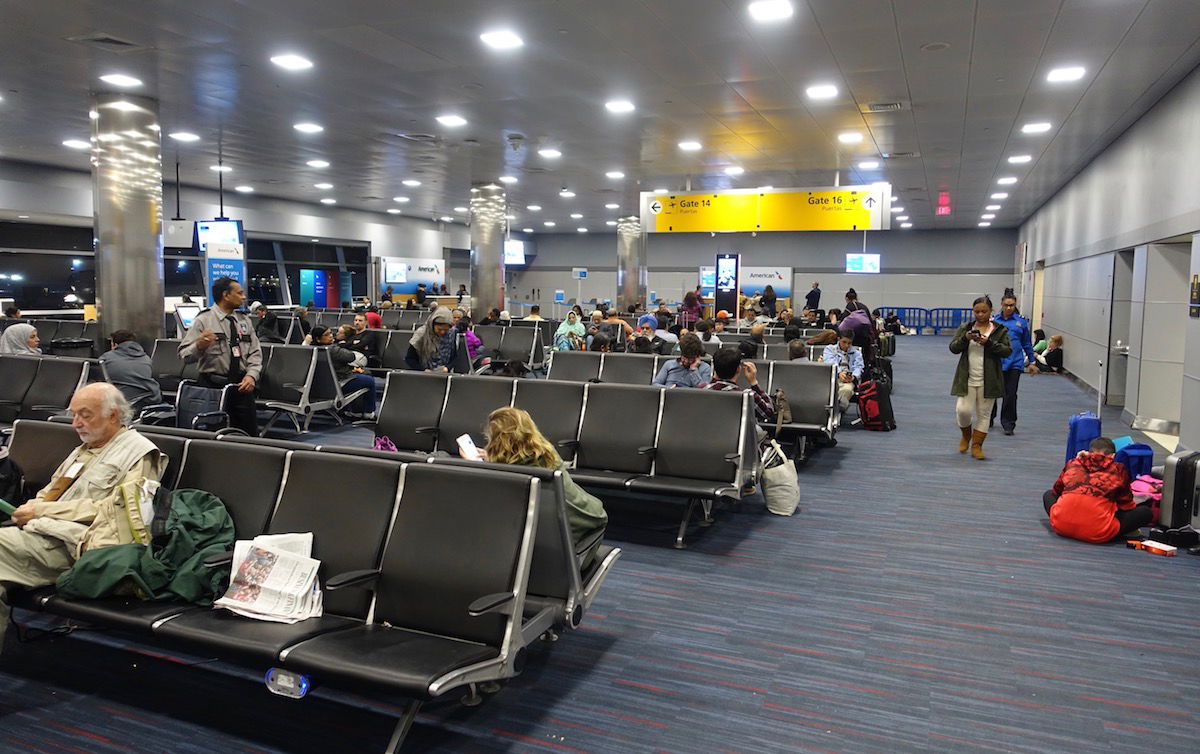 Qatar Airways departure gate JFK
Boarding actually began at 8:25PM, and boy was I excited to get on my Qsuites configured 777!!!
Qatar Airways 702
New York (JFK) – Doha (DOH)
Tuesday, January 9
Depart: 9:05PM
Arrive: 5:35PM (+1 day)
Duration: 12hr30min
Aircraft: Boeing 777-300ER
Seat: 10K (Business Class)
At door L2 I was greeted by Angela, the lovely Filipino cabin manager, and escorted by another flight attendant to my seat. While I had seen pictures of the Qsuites cabin, you can't really do justice to just how gorgeous the cabin is. During boarding it was tough to photograph due to a combination of the overhead bins being open (meaning there's not much "clearance" above the seats), the dark lighting, and the bright TV monitors being on, but take my word for it that this cabin is stunning.
Qatar Airways Qsuites configured 777-300ERs feature a total of 42 business class seats, which rather impressively, is the same number of seats they had with their old configuration (and the cabin takes up the same footprint). The forward cabin has a total of 24 business class seats, while the rear cabin has a total of 18 business class seats. I assigned myself seat 10K, the window seat on the right side in the second to last row of the rear business class cabin.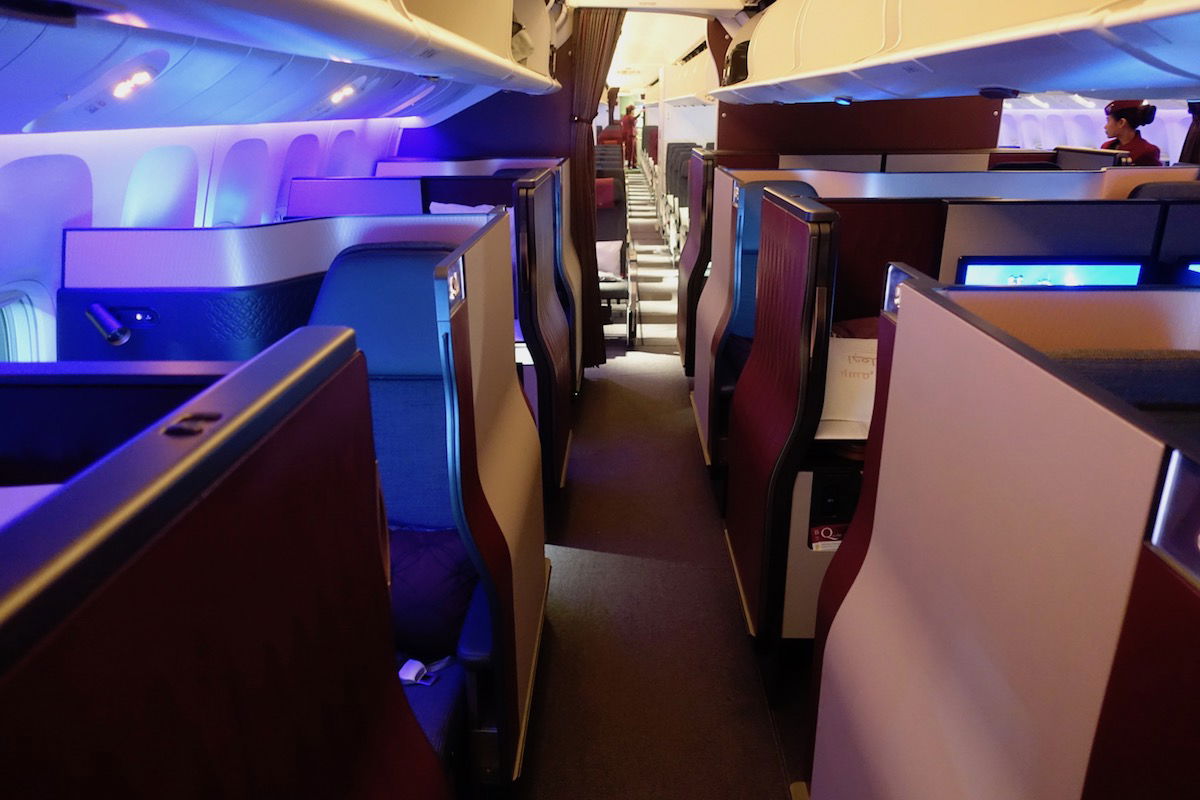 Qatar Airways Qsuites cabin 777
There are several different seating configurations in Qsuites. Center seats in odd numbered rows are close to one another, and can be converted into a double bed. Unfortunately every seat was taken in business class on my flight, so I didn't have a chance to try out this seating configuration. The good news is that if you're in one of those seats and next to a stranger, there's still a partition you can put up to maximize privacy.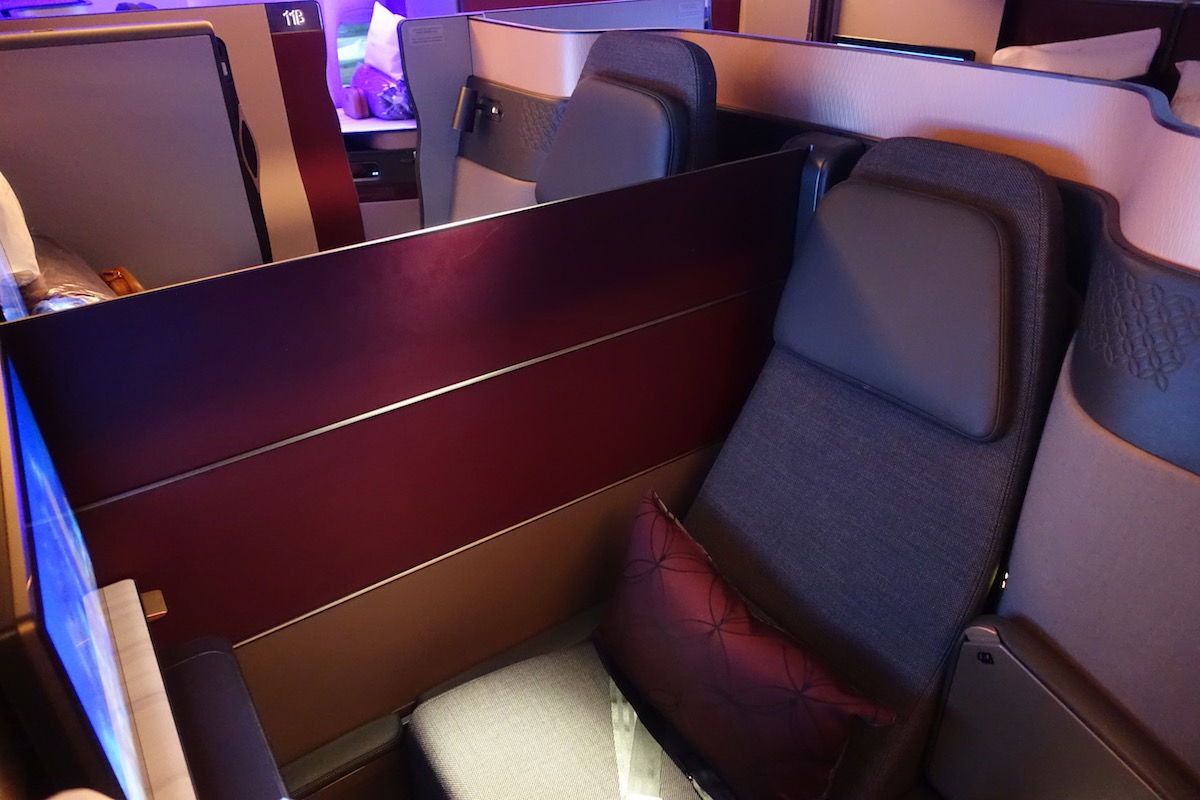 Qatar Airways Qsuites middle seats
The other center seats are further from one another, though the cool thing is that you can create a four person suite if you have those two seats and the "honeymoon" seats.
There are two types of window seats. In rows 2, 4, 6, 9, and 11, the window seats are forward facing, and are closer to the aisle than the window. This means that the side console is closer to the windows. This wouldn't be my preference, though I ended up in this type of seat on the return flight, so stay tuned for a full review of that.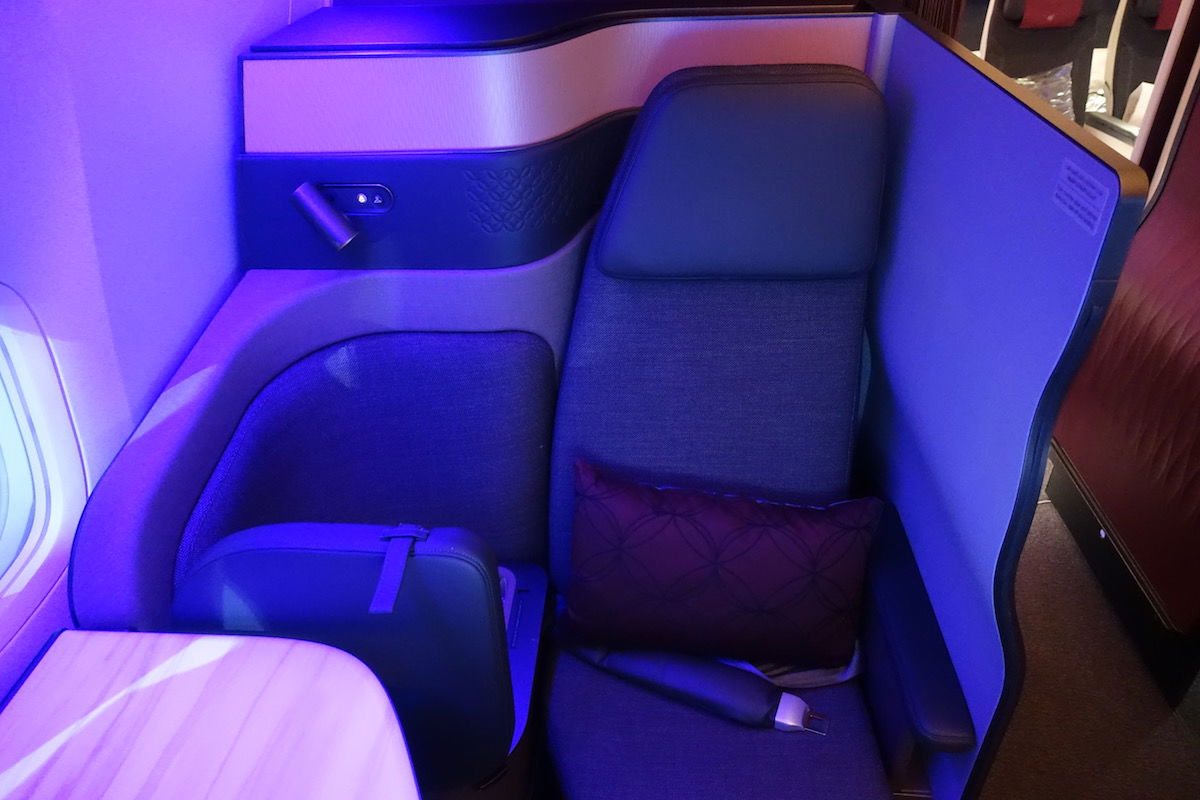 Qatar Airways Qsuites seat 777
Then rows 1, 3, 5, 8, and 10 have the "true" window seats, which are rear facing, and which would be my first pick if flying alone in Qsuites.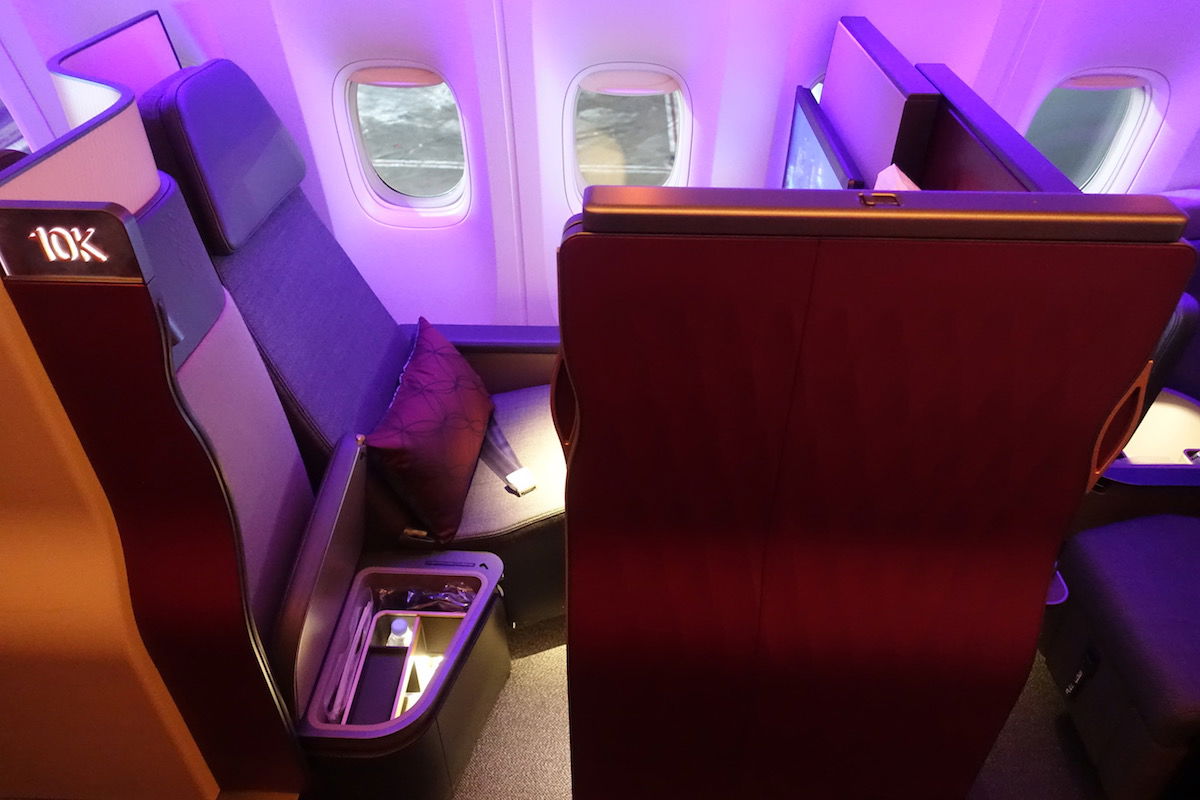 Qatar Airways 777 Qsuites seat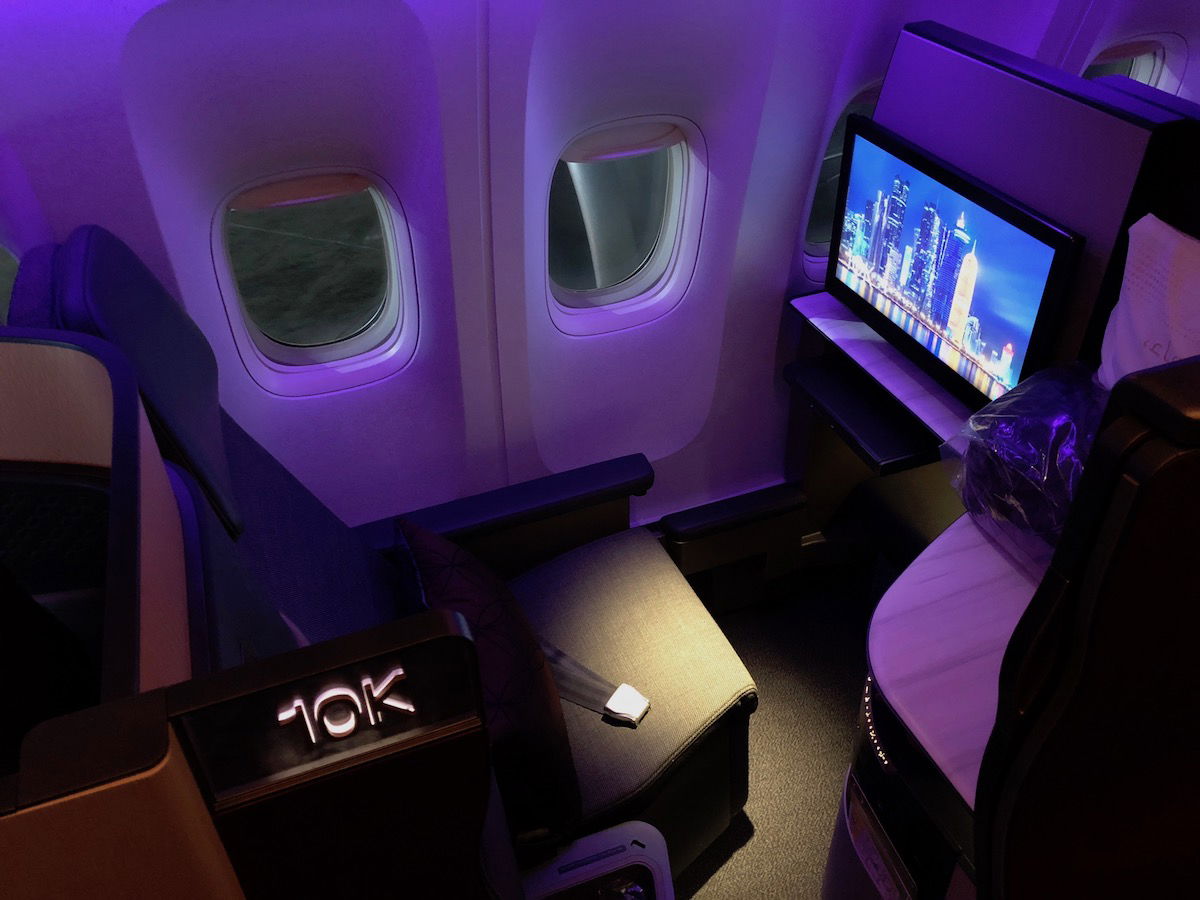 Qatar Airways 777 Qsuites seat
I was worried Qsuites would feel a bit tight, but to my surprise the suite felt incredibly spacious. I felt like I was in first class rather than business class. The seat itself isn't that wide, though you don't feel claustrophobic given that there's a storage compartment and little storage unit right next to the seat.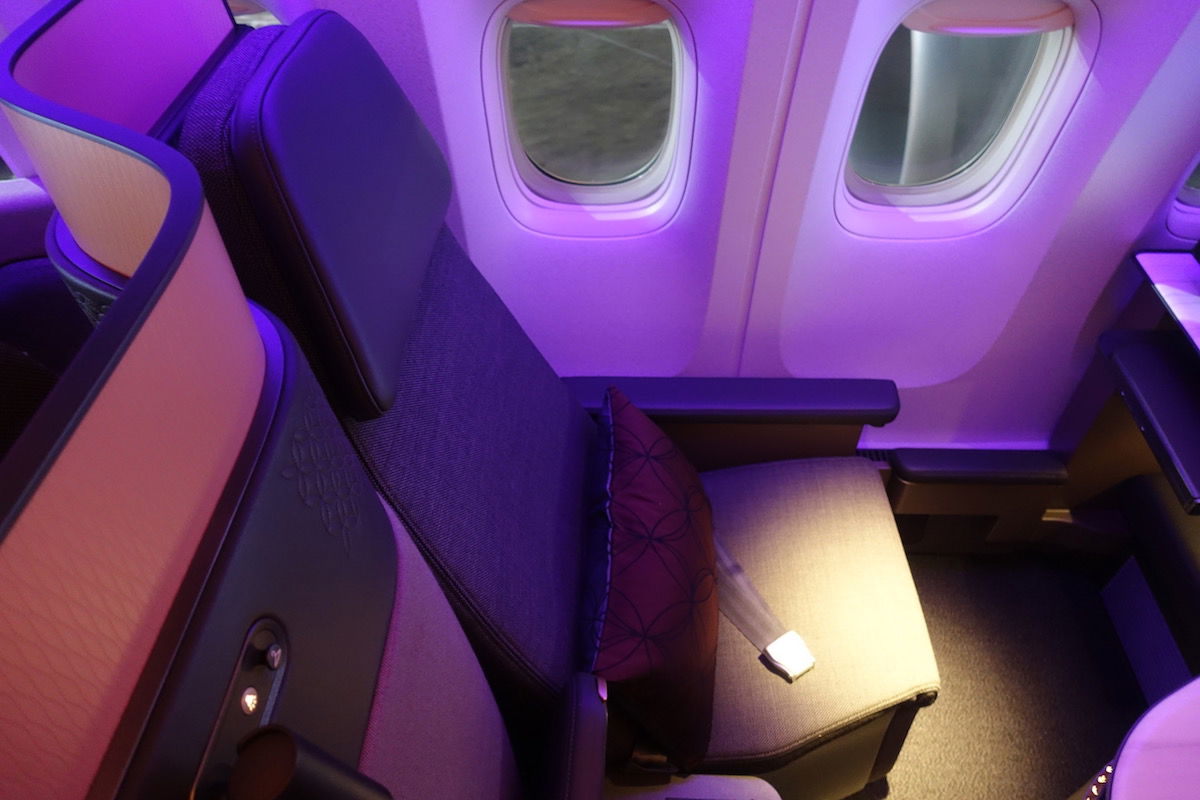 Qatar Airways Qsuites seat 777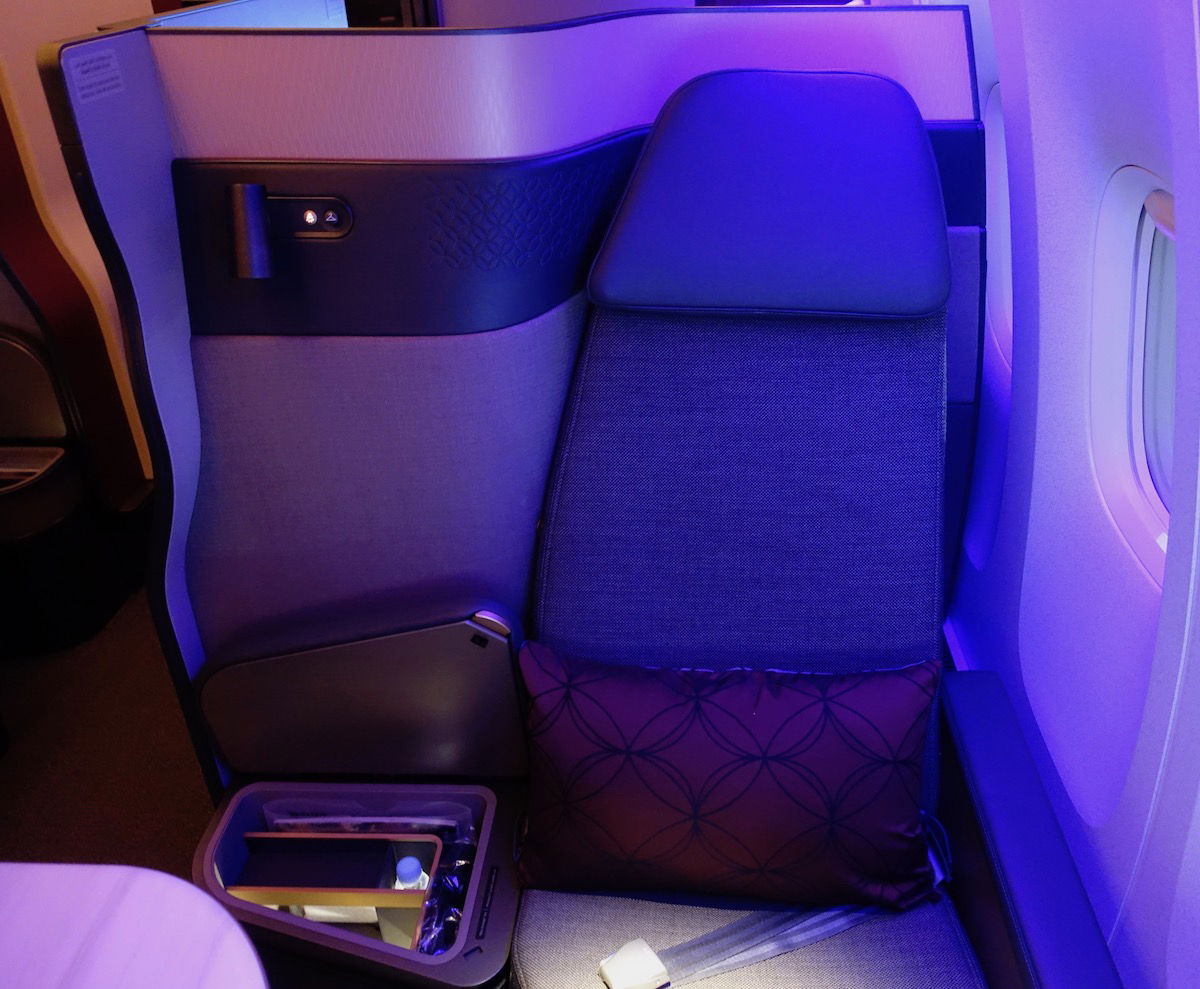 Qatar Airways Qsuites seat 777
Then across from the seat was a large TV monitor, the tray table underneath the TV, and then a counter near the aisle.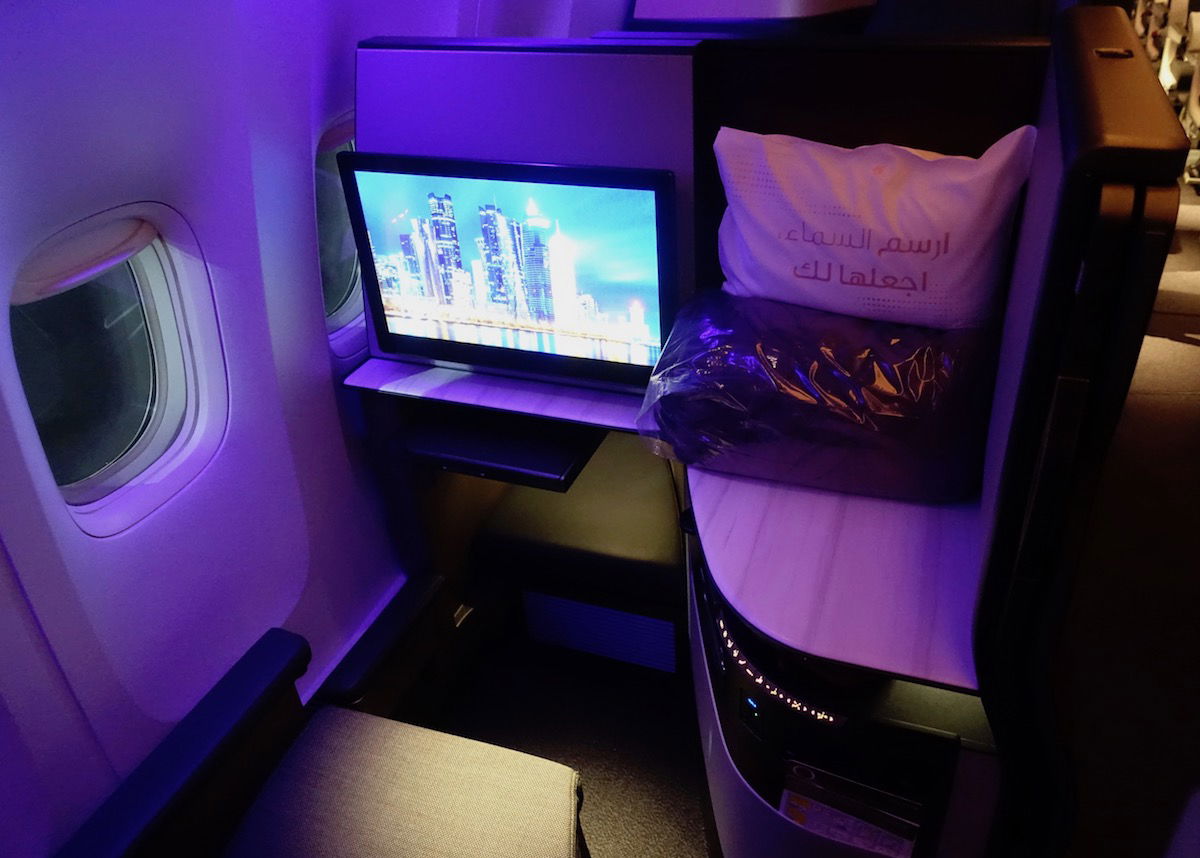 Qatar Airways Qsuites seat 777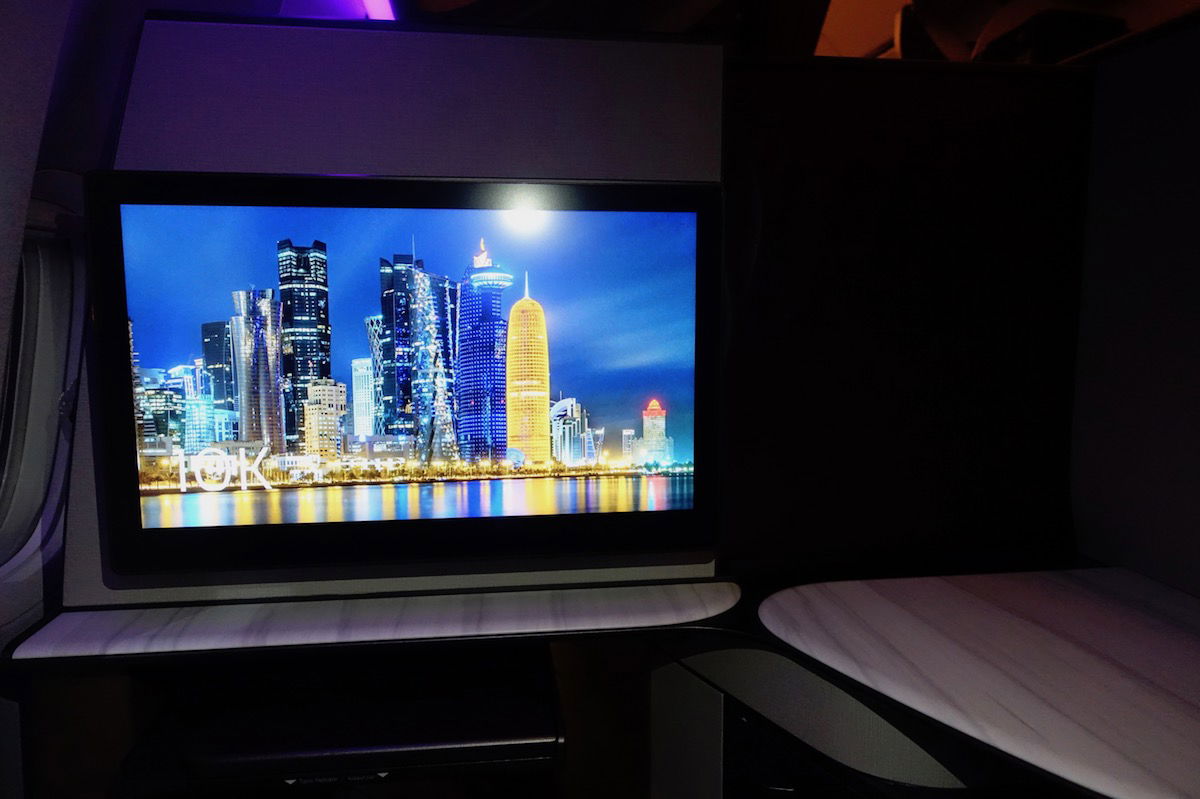 Qatar Airways Qsuites entertainment screen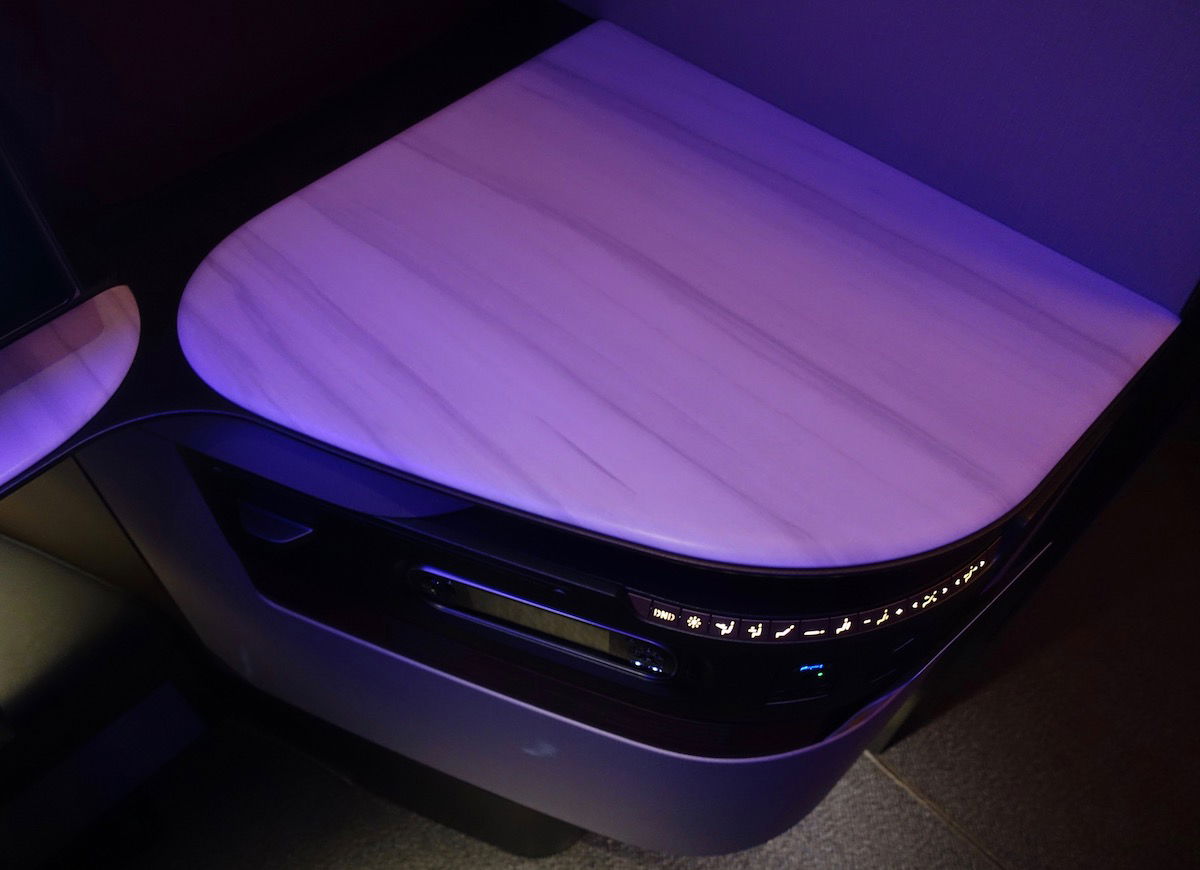 Qatar Qsuites console
I was worried that the footwell would feel tight, which is probably my biggest issue with many business class seats. That wasn't an issue at all here, and I found that I had plenty of room for my feet, both when in the upright and reclined positions.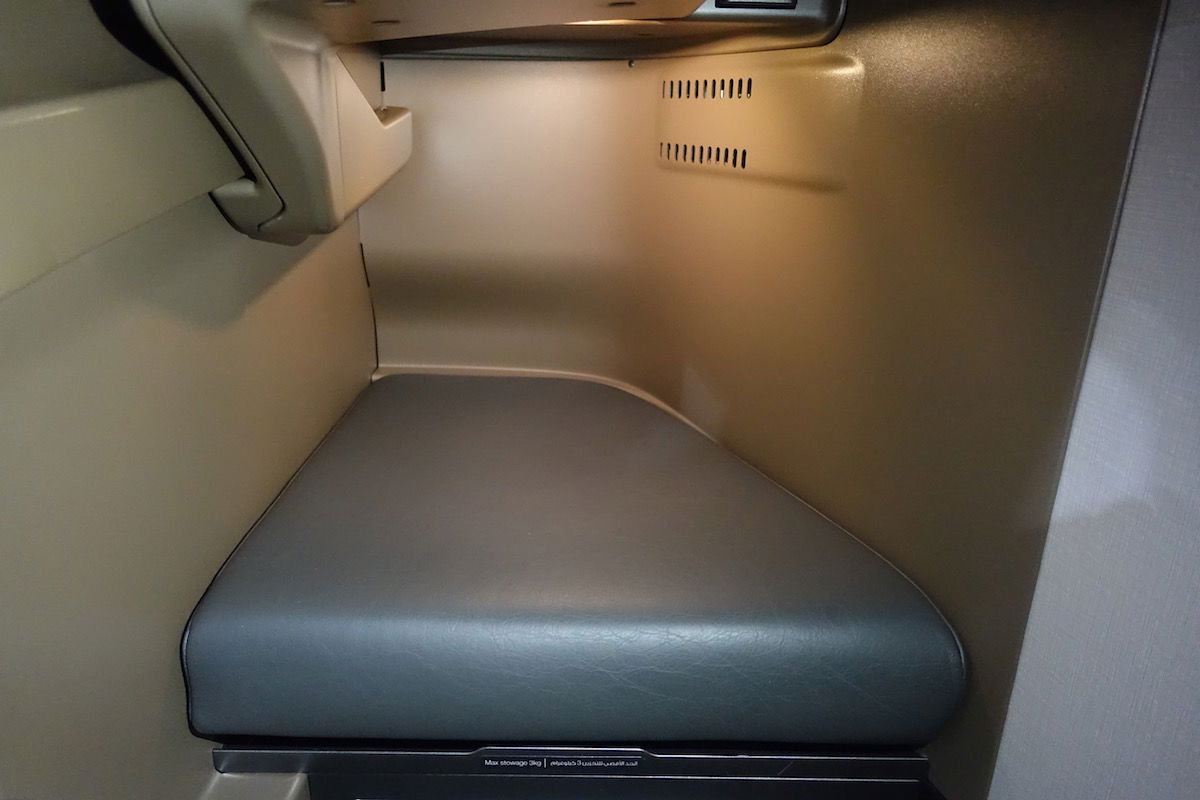 Qatar Qsuites footwell
While there was a counter next to the seat, it had a gap of a few inches beneath it so that you could store things there during the flight. Then most of the seat and entertainment controls were there as well. That includes a handheld entertainment controller, 110v outlet, two USB outlets, headphone jack, and contactless payment (maybe they eventually hope to allow duty free payment with that?).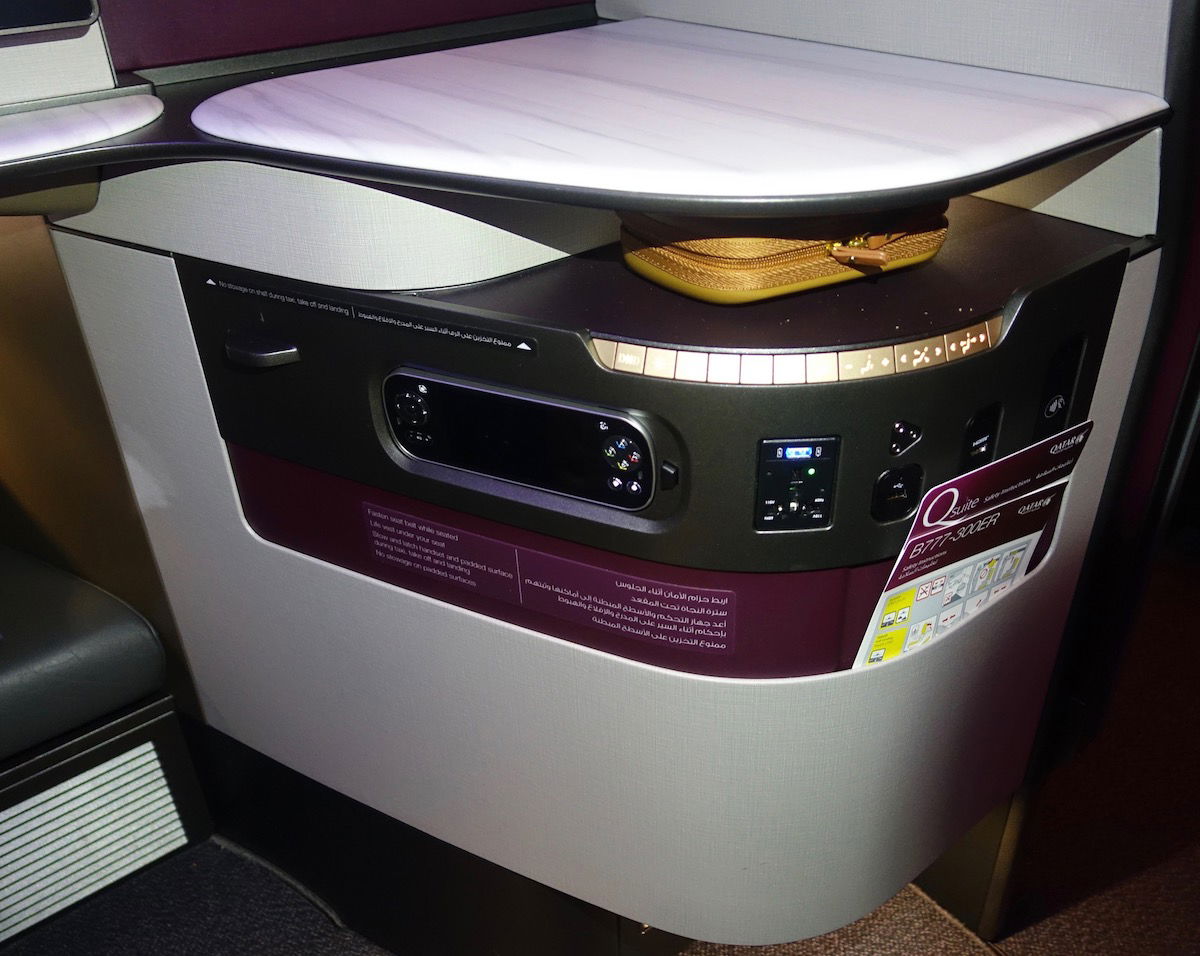 Qatar Qsuites entertainment & seat controls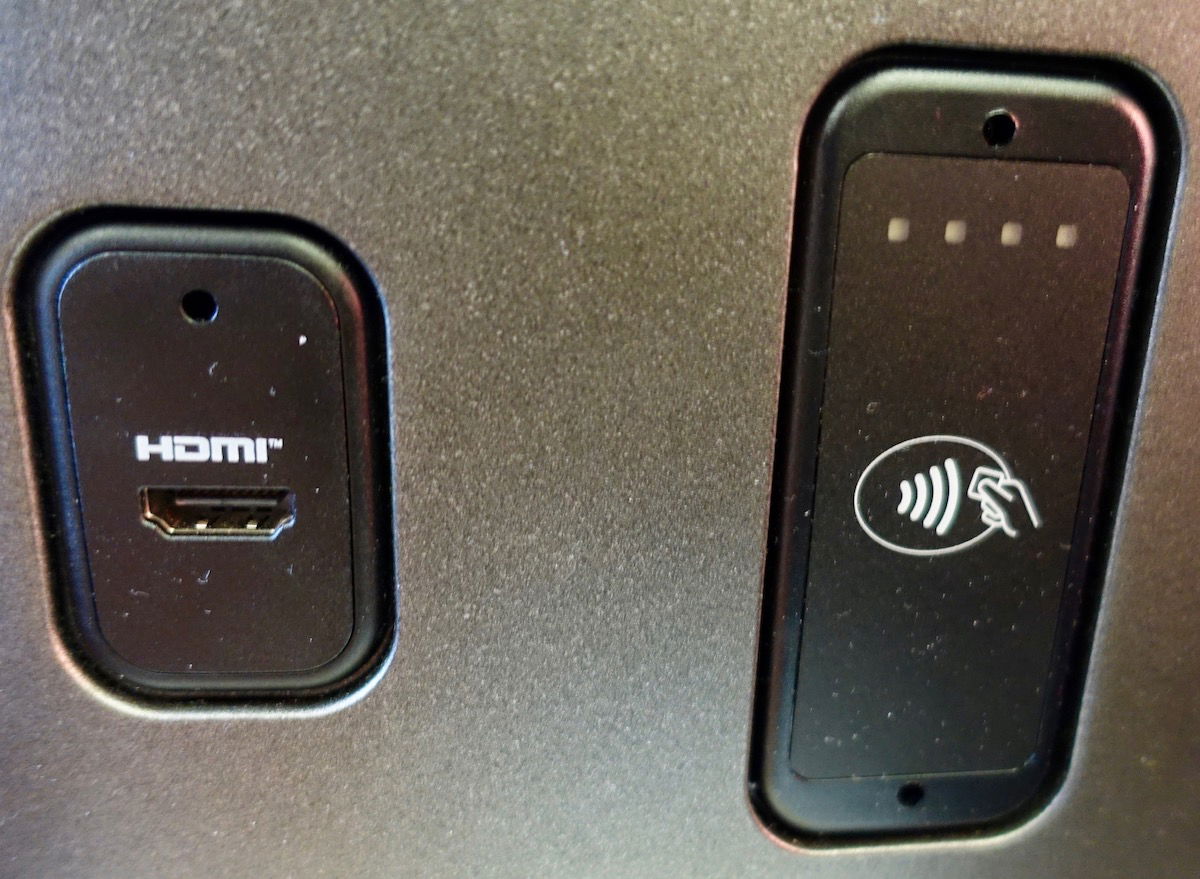 Qatar Qsuites outlet & Apple Pay
Next to the seat was a storage compartment, which had a few different zoned areas. This is where the magazine pocket, bottled water, and headphones were located, though there was even more room to store things.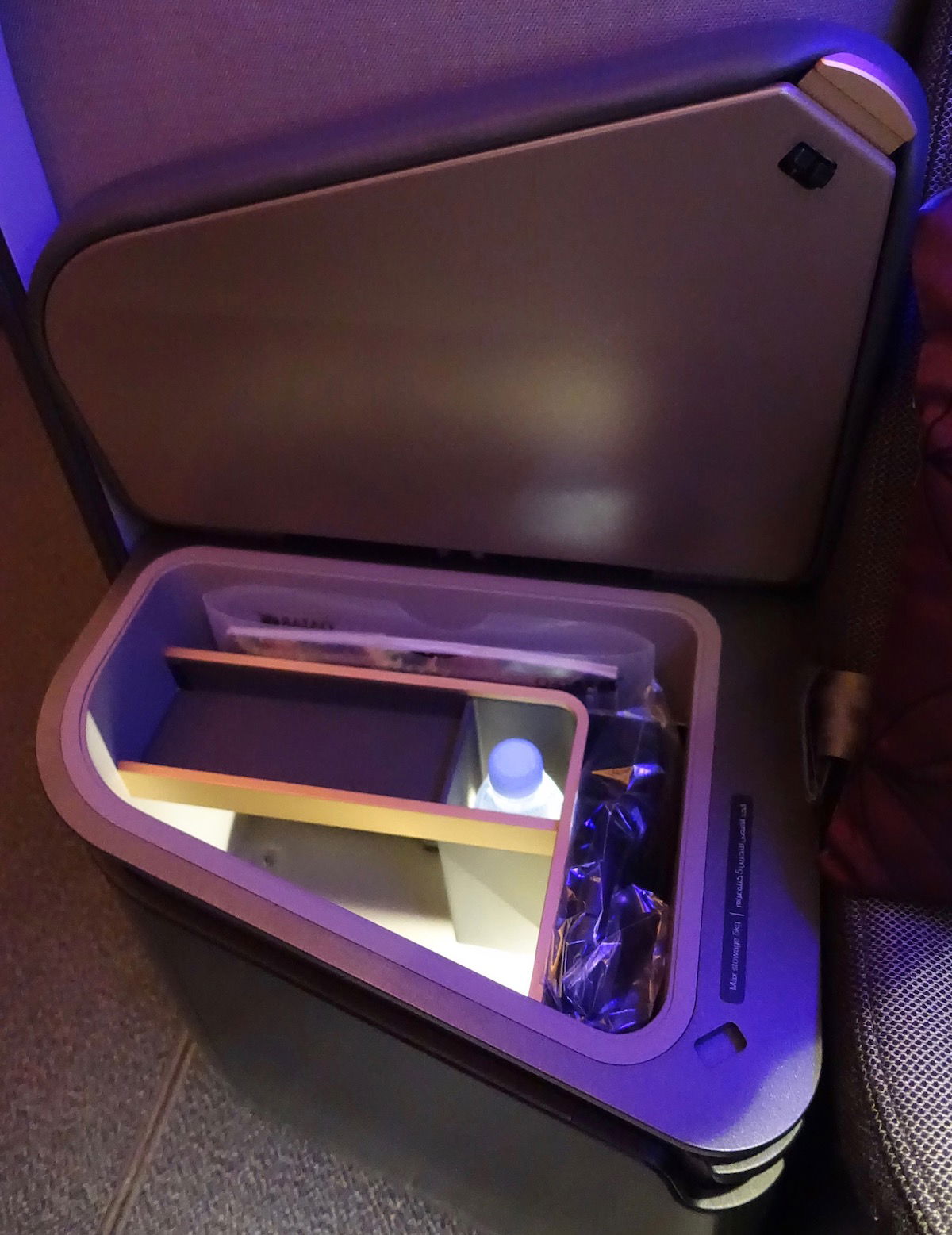 Qatar Qsuites storage compartment
There was a bottle of Evian water there, and also a pair of headphones, though I feel like that's an area where Qatar Airways can improve, as their headphones are low quality.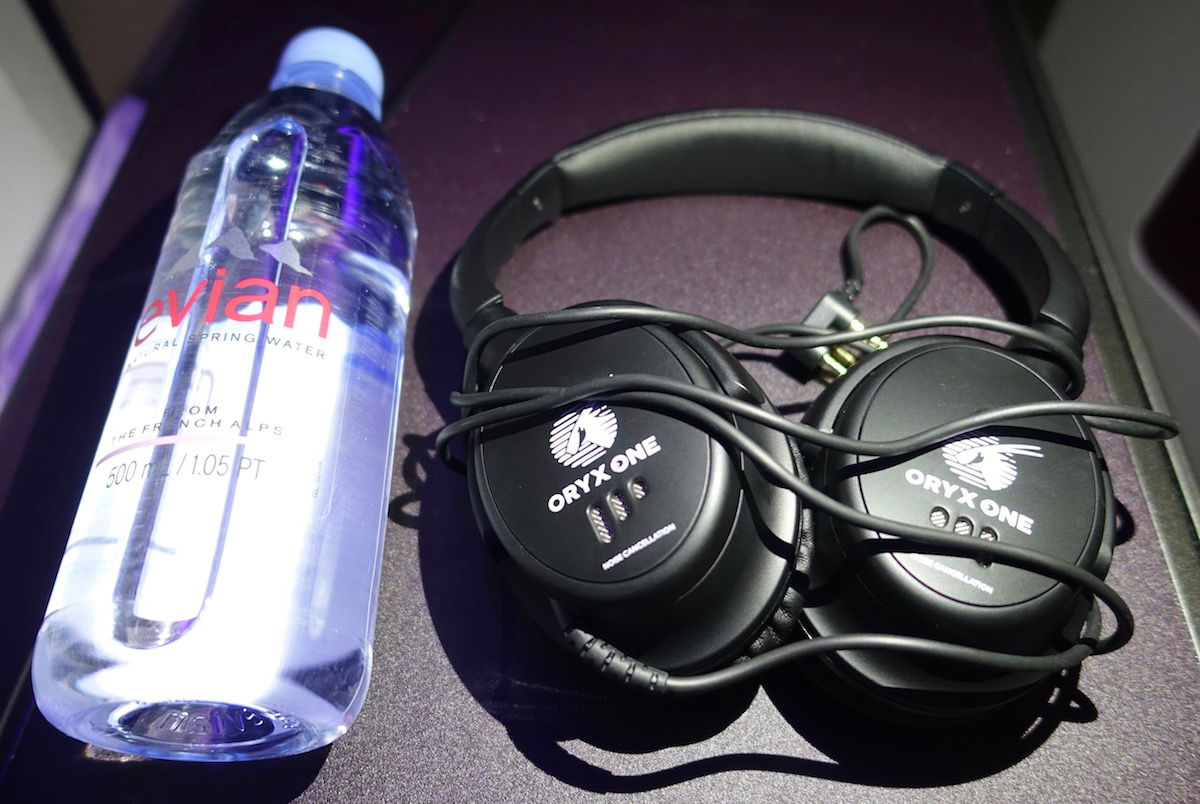 Qatar Airways business class headphones & bottled water
This compartment could be closed, and in many ways became part of the rest of the seat, as you could comfortably put your head in this area while sleeping, if you wanted to.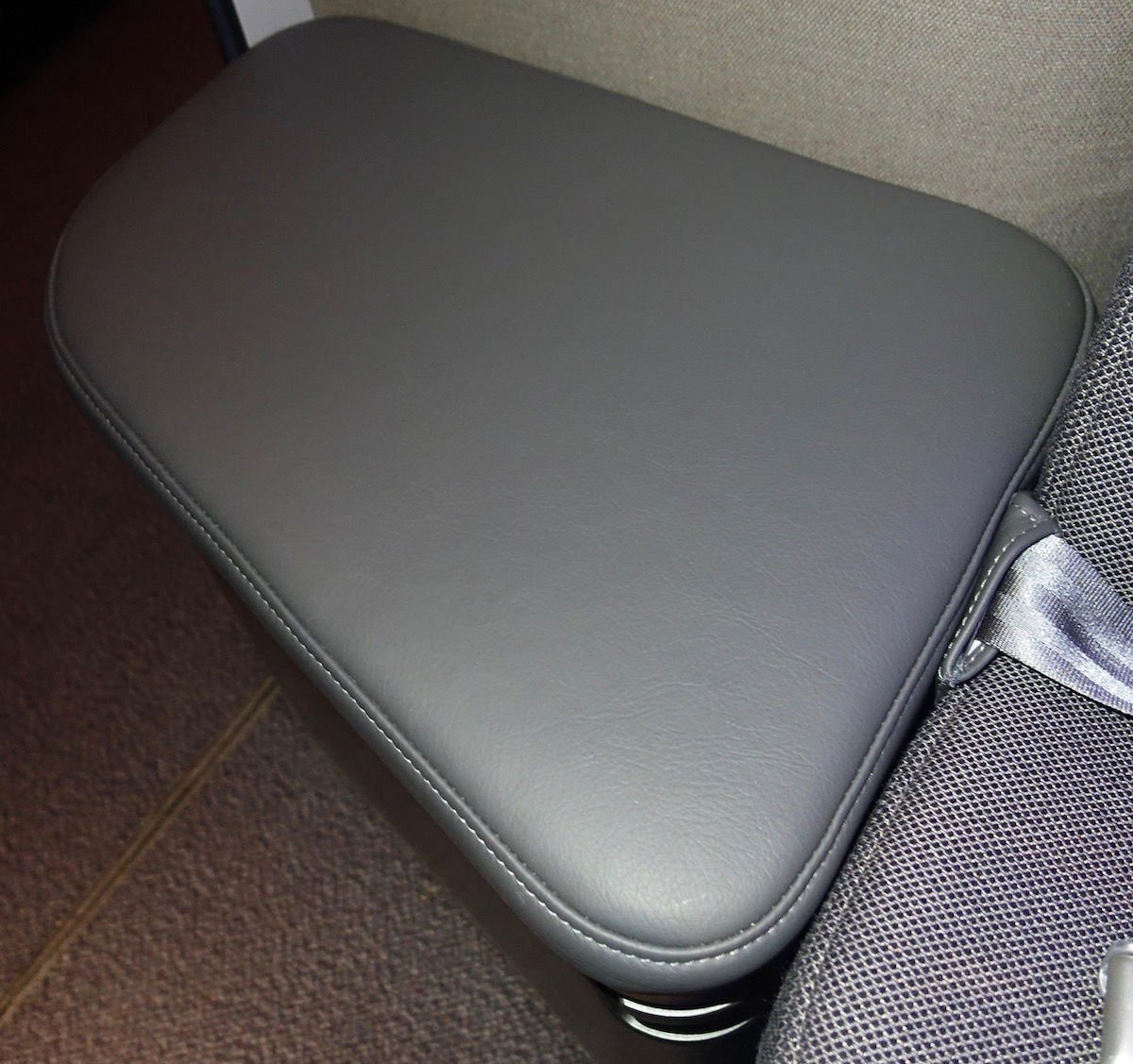 Qatar Qsuites storage compartment
Next to the seat was a reading light and a hook for a coat.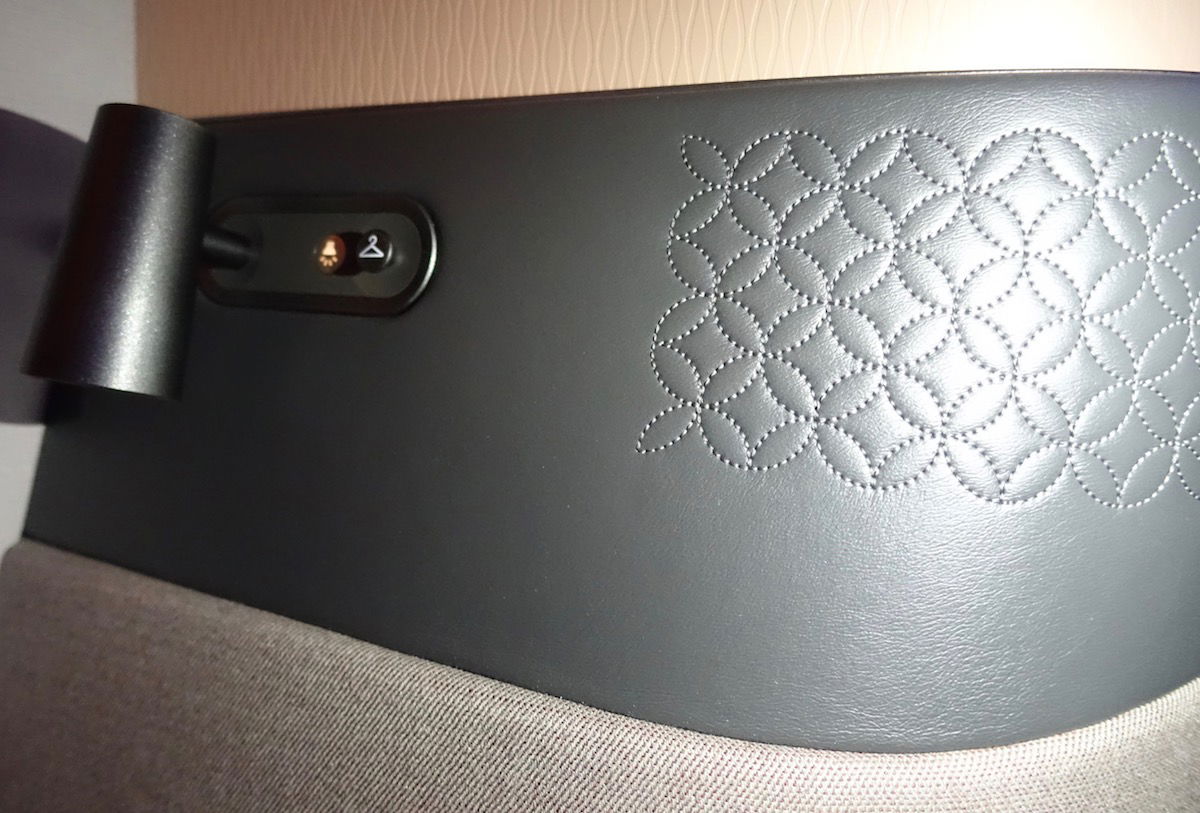 Qatar Airways Qsuites lamp
The tray table easily slid out from underneath the entertainment console, and could be folded over in half.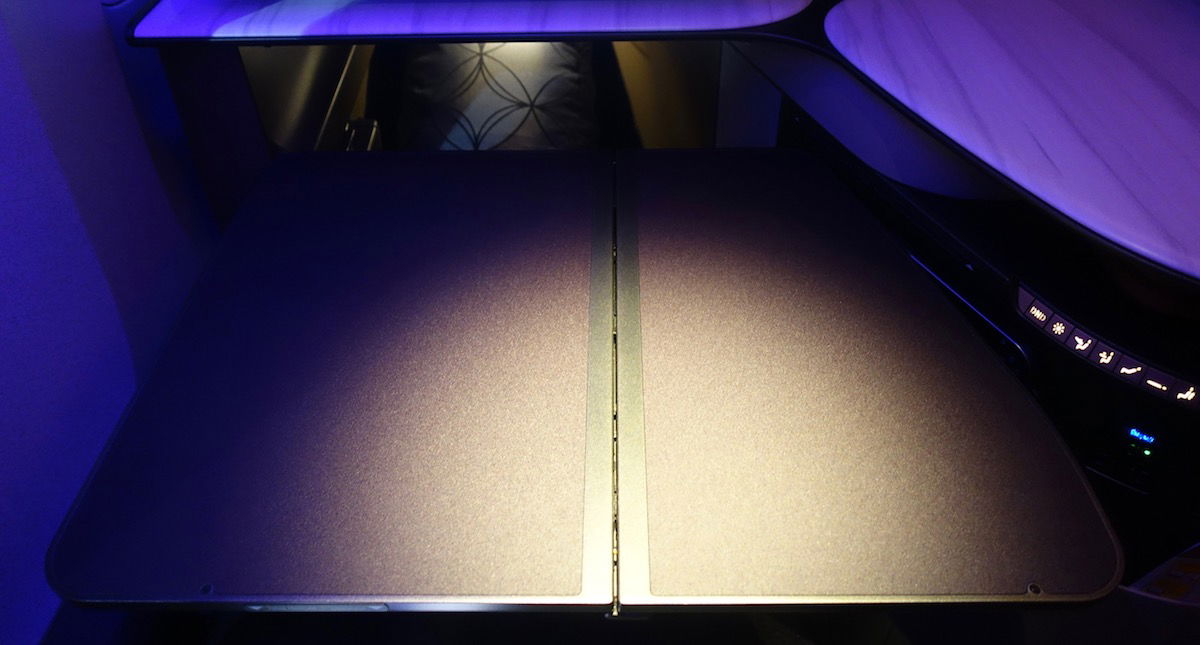 Qatar Airways Qsuites tray table
My suite had two air nozzles, which I greatly value since I tend to get warm on planes. Far too many airlines don't offer these.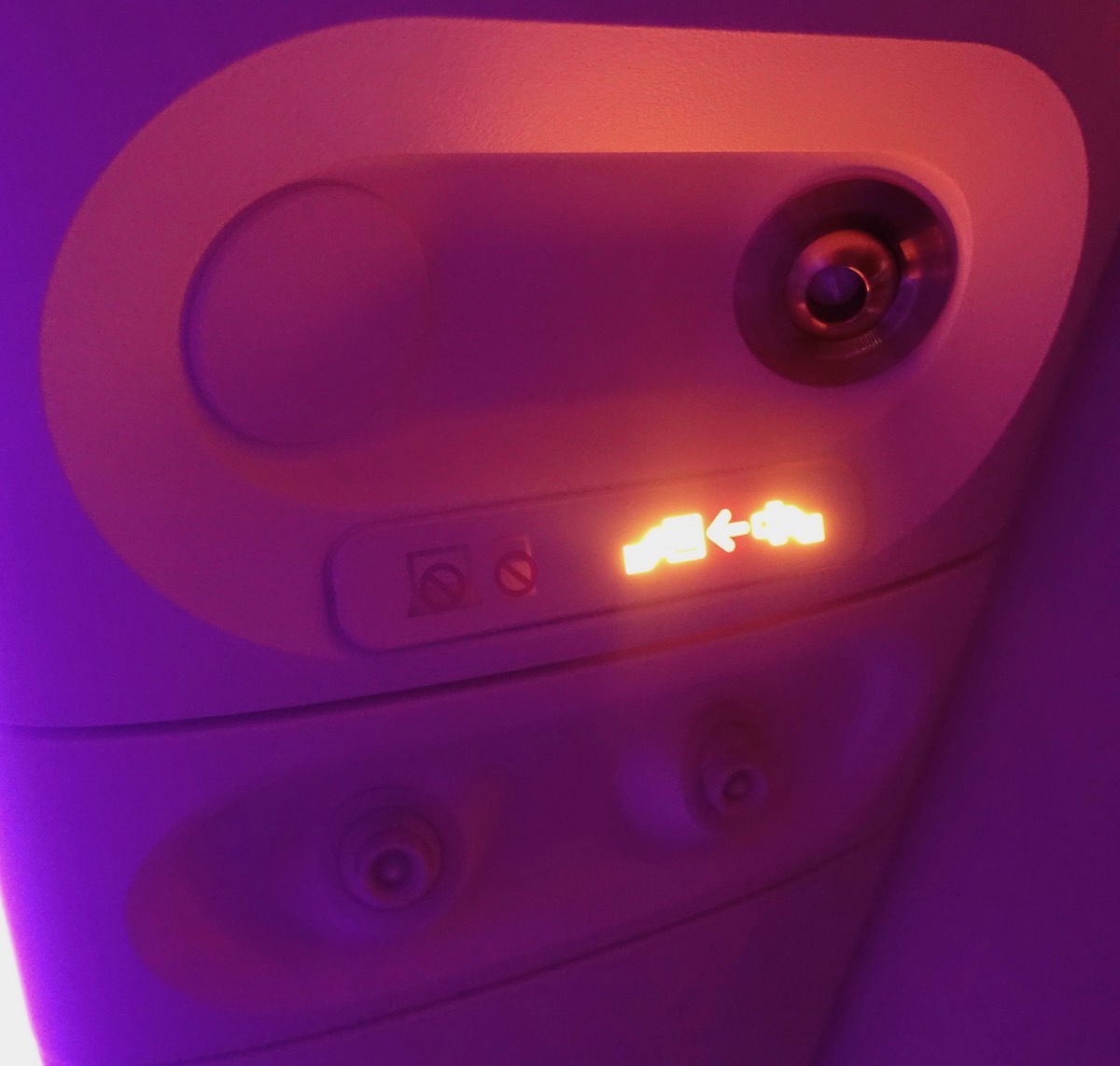 Qatar Airways business class air nozzles
This is simply the most brilliant business class seat ever. Obviously it's great because it has a door, so you have a lot of privacy. But that's only the start of what I loved about the seat. What also impressed me was the incredible attention to detail with the style and functionality.
In terms of style, the seat finishes all felt so high quality. I found myself running my hand over everything, from the leather stitching next to the lamp, to the counter. I was also so impressed by how logically all the seat functions were designed. Sometimes you see a new seat introduced that's sleek-looking, but you can't help but wonder if the person who designed it has any experience actually flying in premium cabins. To give one example, all of the seat controls were so logically placed, as they were easily within reach, but weren't so close that you could accidentally hit them with your elbow.
I only have one criticism of the seat, and it's that I found the seat to be quite hard. It's not so hard that it's uncomfortable, but it isn't quite as soft as I personally prefer.
There's also one area where I feel like they could have gone over the top but didn't. This is totally minor, but I think the cabin would have looked even more elegant if they had electronic shades that raise and lower, rather than the standard window shades. Some airlines offer that in first class, and since Qatar Airways is going for a first class feel with Qsuites, I think that would have been nice.
Qatar Airways also recently introduced new bedding, so at my seat were two pillows (a more substantial one, and a smaller one with an aviation-themed quote on it) as well as a soft and plush blanket, which is easily one of my five favorite business class blankets ever.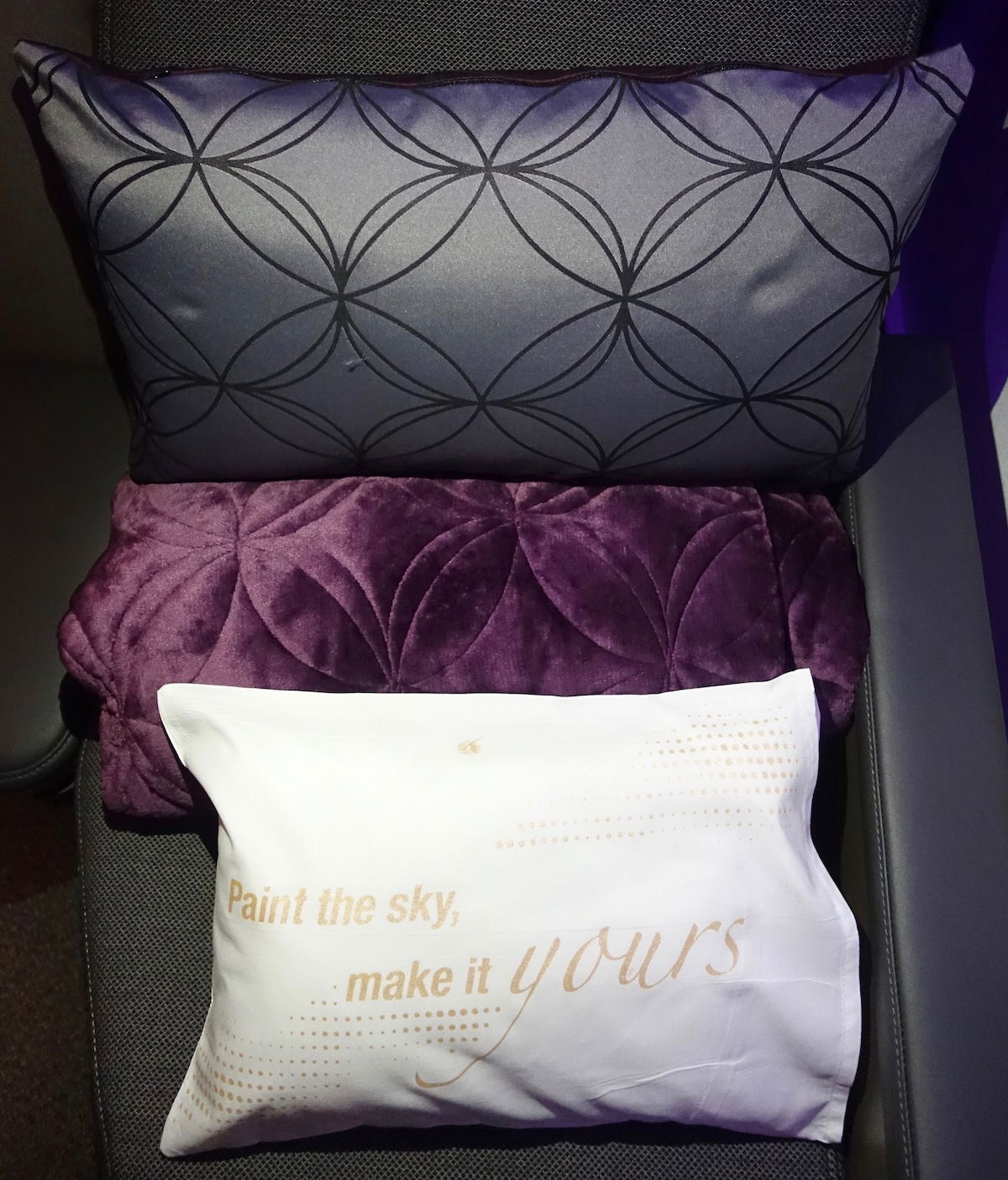 Qatar Airways business class pillows & blanket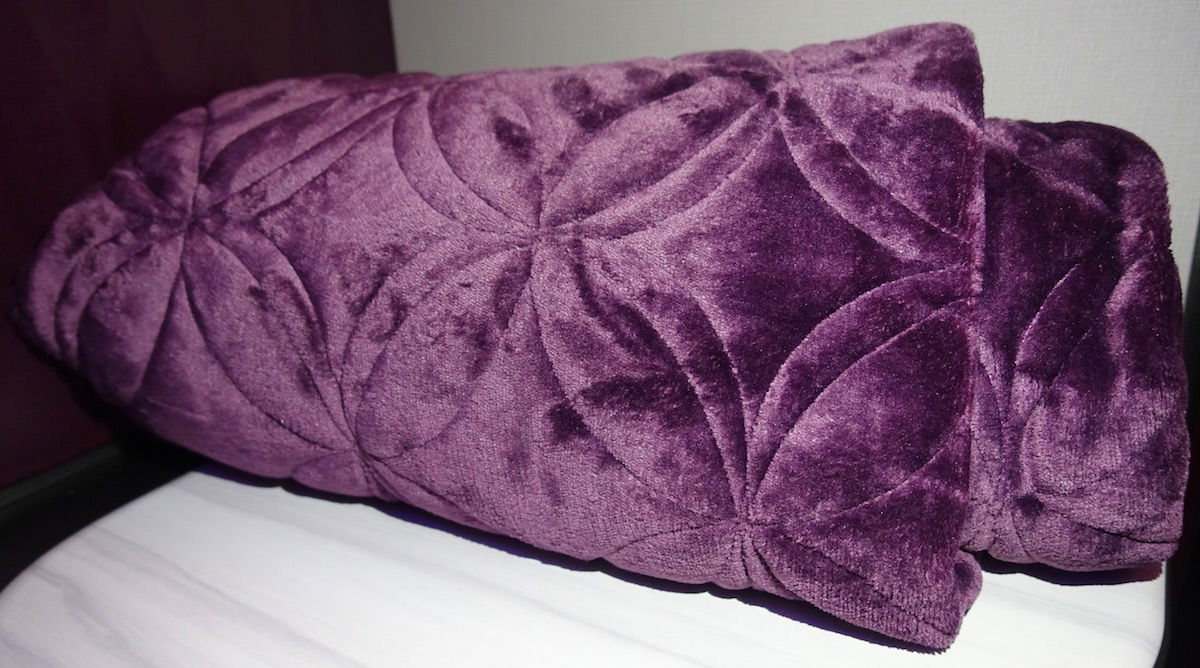 Qatar Airways business class blanket
Qatar Airways offers first class levels of service in business class. A moment after settling in, the flight attendant taking care of me came by to introduce himself. His name was Charendar (apologies if I butchered the spelling of that), and he was from Sri Lanka. I find that service on Qatar Airways can be hit-or-miss, but this guy was phenomenal. He took a minute to familiarize me with my seat, and offered me a pre-departure drink of choice, and my choice of warm or cold towel. It had been a long day and my throat was a bit itchy, so I requested a mint tea and a warm towel, which was served moments later.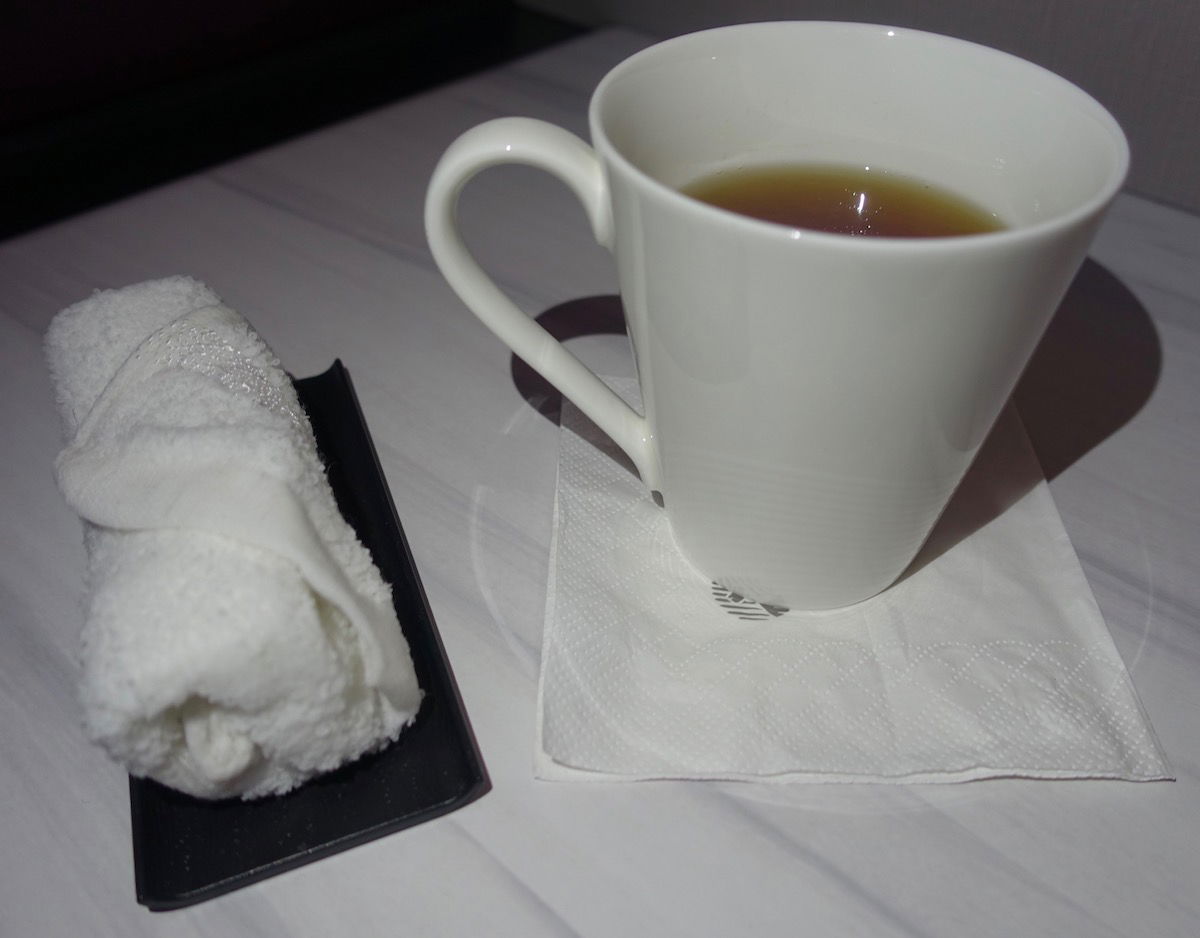 Qatar Airways business class pre-departure drink and warm towel
I was also presented with the menu, wine list, and snack platters list. The snack platters menu is something new for Qatar Airways, and it consists of (in some cases) bite-sized snacks that are available at any time. Interestingly they only have this feature on Qsuites configured aircraft, which I can't really make sense of.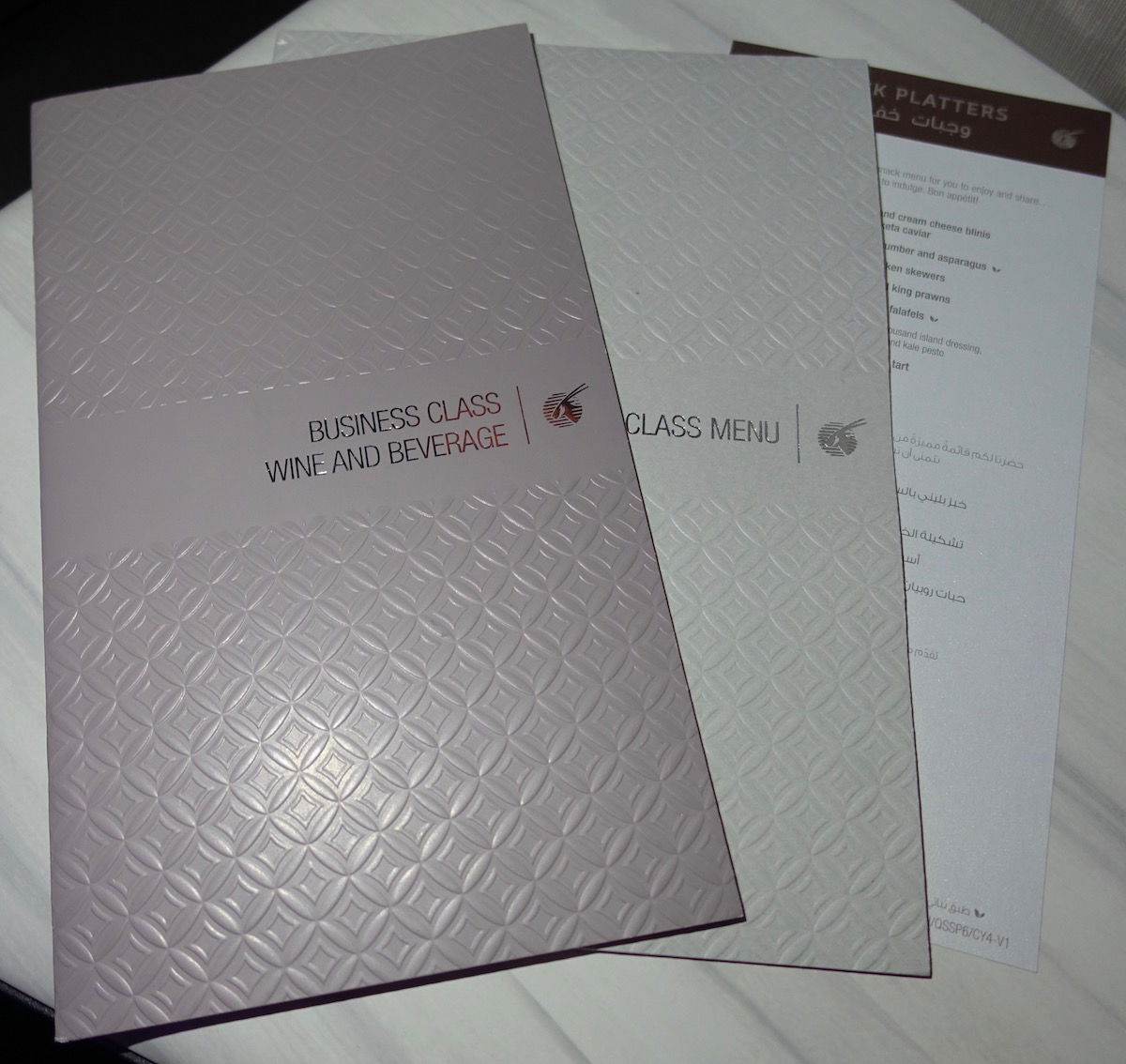 Qatar Airways business class menu & wine list
There was already an amenity kit at my seat on boarding, and I was also offered a pair of pajamas.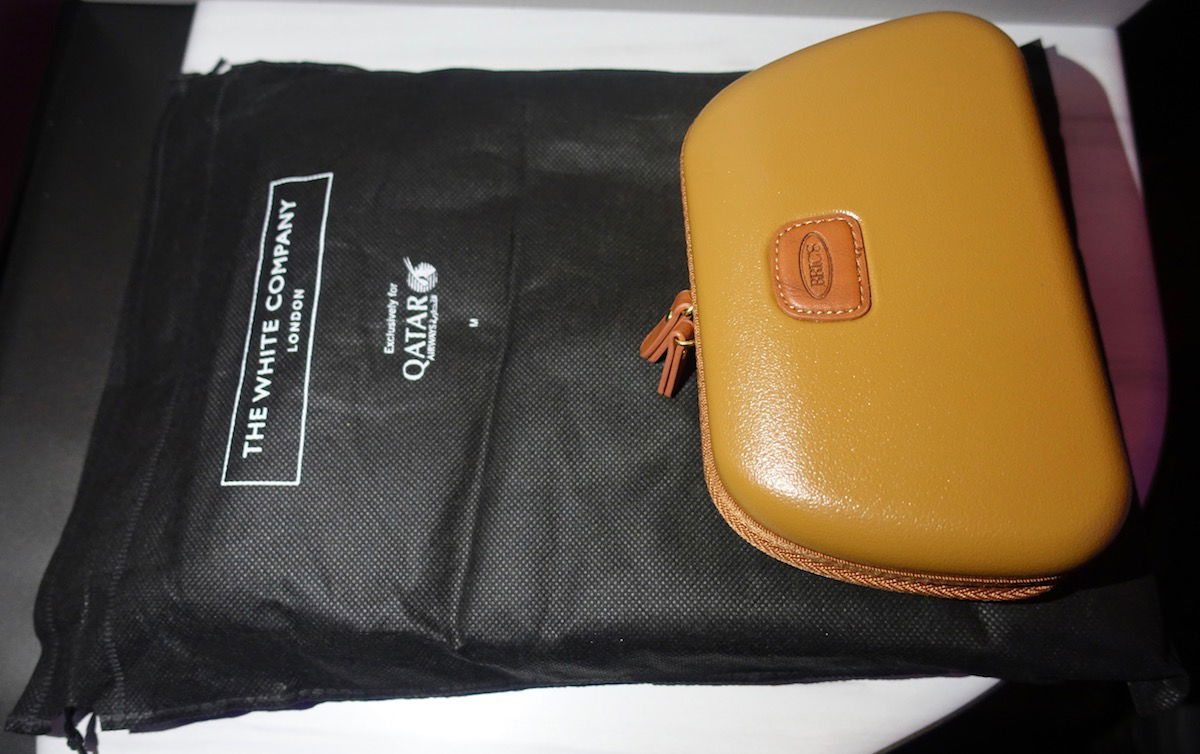 Qatar Airways business class amenity kit & pajamas
I selected a medium pair of pajamas from The White Company, which were comfortable. I was also given slippers.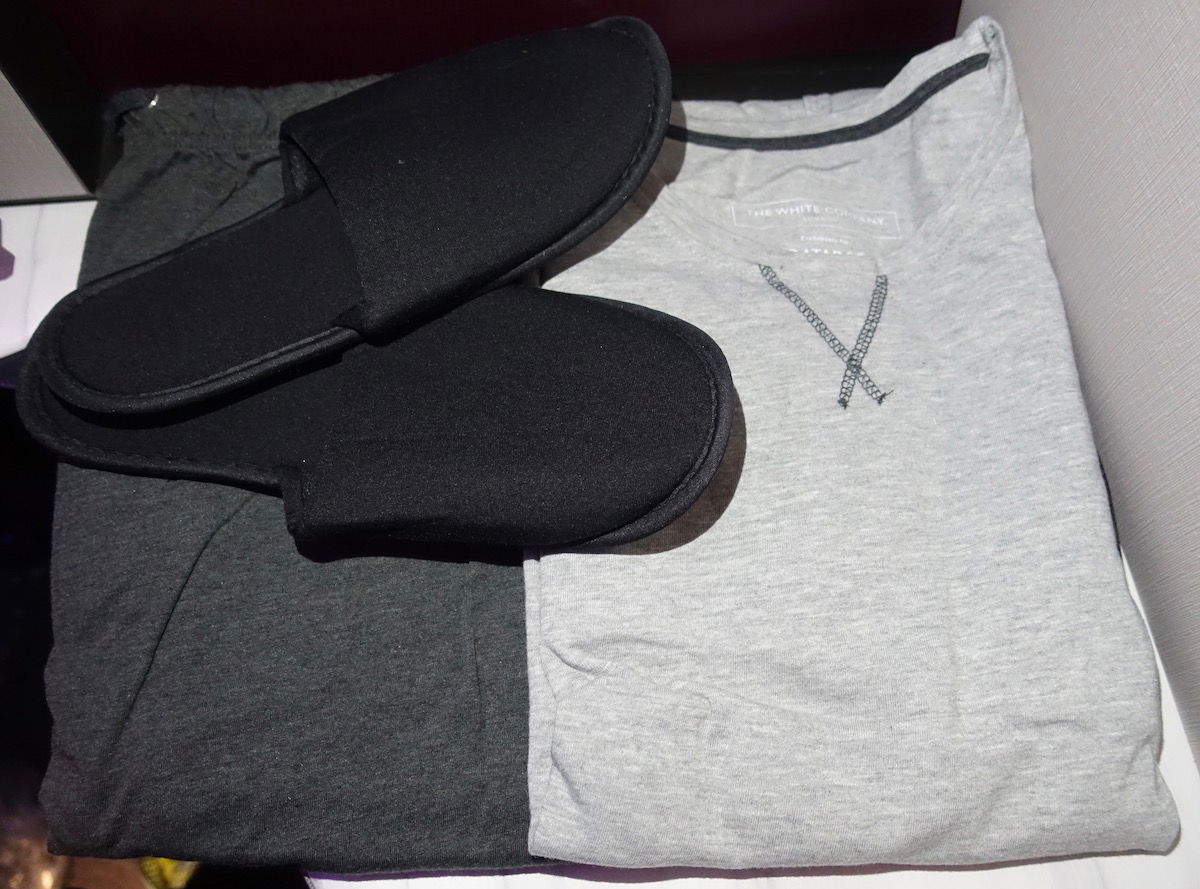 Qatar Airways business class pajamas
The amenity kit was solid, and had eyeshades, socks, lip balm, body lotion, and more. All the other amenities you could possibly want are available in the lavatories.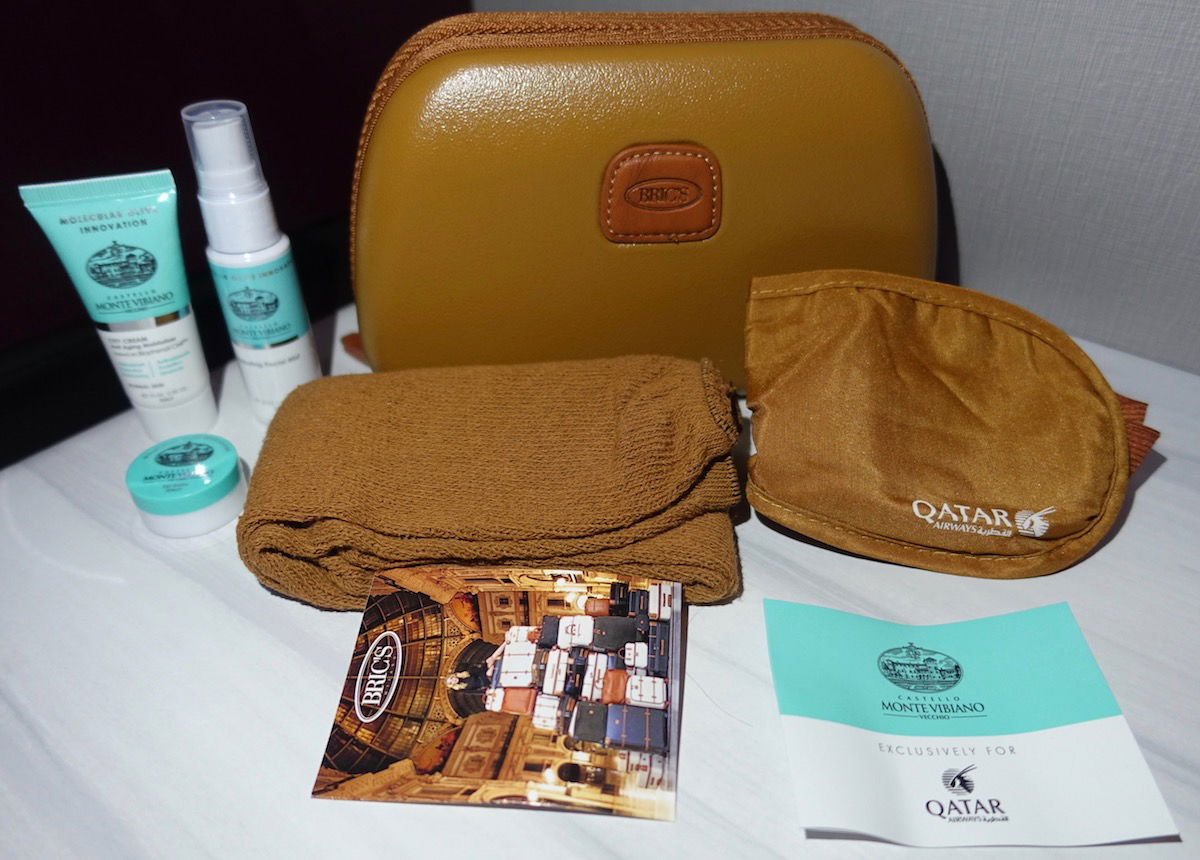 Qatar Airways business class amenity kit
About 10 minutes after boarding, cabin manager Angela came by my seat to personally greet me, thank me for being a oneworld Emerald member, and to ask what I thought of the Qsuites.
I should also mention that Qatari composer Dana Al Fardan's track was playing during boarding, which I could listen to all day. I just wish they had a longer clip of it on YouTube.
At 8:55PM the captain made his welcome aboard announcement, informing us of our flight time of 11hr40min, and our cruising altitude of 35,000 feet. At this point some drama erupted with the lady in front of me. Traveling together was a lady, her daughter, and her granddaughter (who was an infant). The grandmother was booked in business class, while the daughter was booked in economy. However, the grandmother wanted to give her business class seat to the daughter so she could have more space with her baby.
The problem is that there's an infant fee (typically about 10% of the cost of the ticket), and they had only paid that fee for the infant to travel in economy. So the airline was correct for trying to enforce that (or get the fare difference), but both of them lost it. I'm not sure how that was resolved in the end.
By 9:15PM an announcement was made that all customers were onboard, and five minutes later the main cabin door was closed (with every seat on the plane occupied). 10 minutes after that we began our pushback, at which point the safety demo was screened. I loved seat 10K given that I was rear facing and had an unrivaled view of the gorgeous 777 engine. How cool is it to have this view without even having to turn your head around?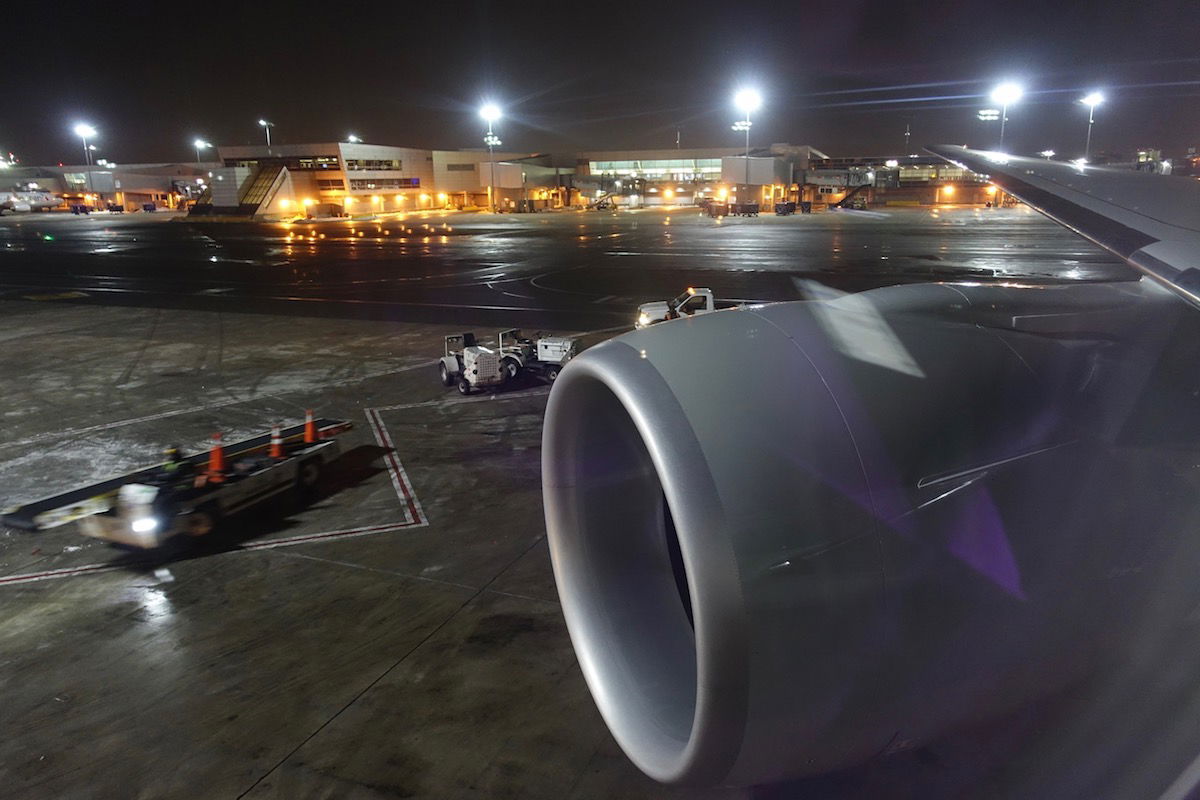 View prior to pushback at JFK
As we pushed back the safety demonstration was screened. Rather unusually (for JFK), we had a very quick taxi to our departure runway. During this time, the flight attendant came by my seat to take my meal order. Qatar Airways has full dine on demand, so you can order what you want when you want — I decided to have dinner right after takeoff, since I was looking forward to maximizing sleep on this flight.
By 9:50PM we were cleared for takeoff on runway 31L. The novelty of sitting backwards during takeoff hasn't fully kicked in for me yet, so I always enjoy it.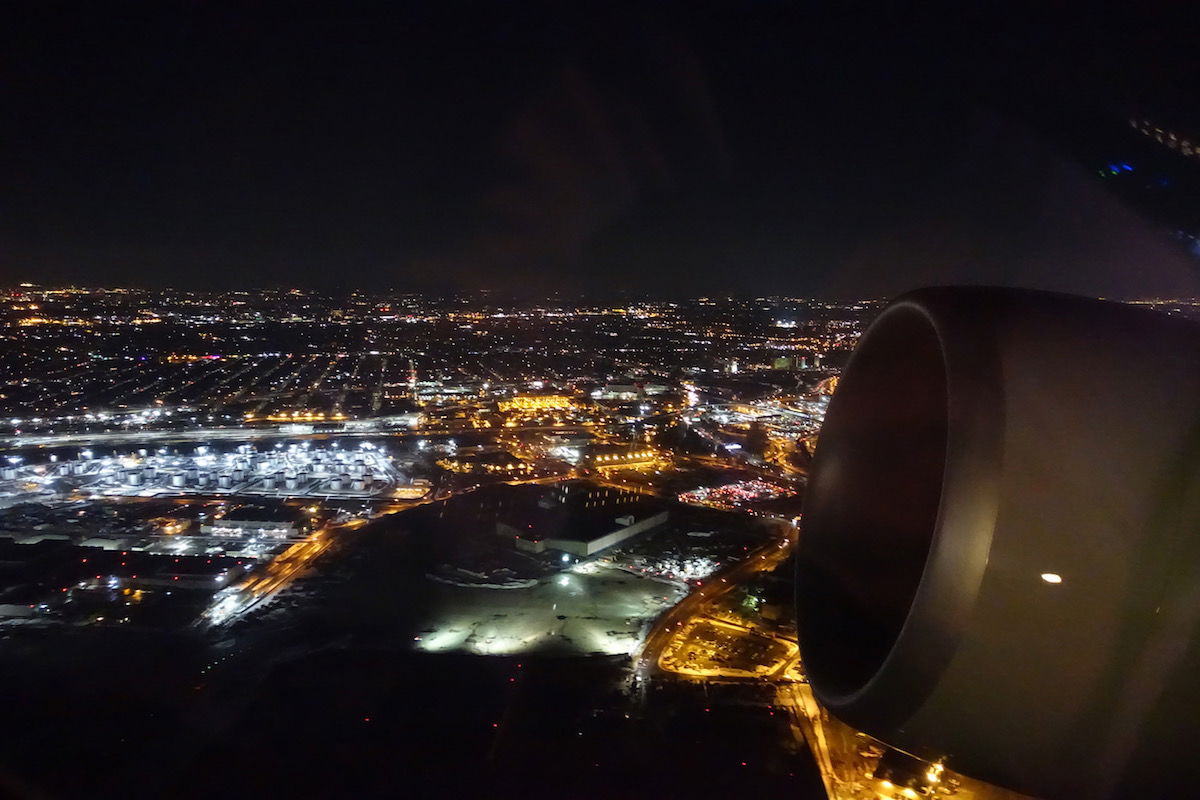 View after takeoff from JFK
About 10 minutes after takeoff the seatbelt sign was turned off, at which point the crew came through the cabin to "unlock" the doors. There's a special screwdriver they have with which they unlock them, and it only took a few minutes for them to get all seats done. Here's what the door of the seat across from me looked like when closed. The doors can be opened and closed manually, though they're really easy to slide, so anyone can easily do it with one hand.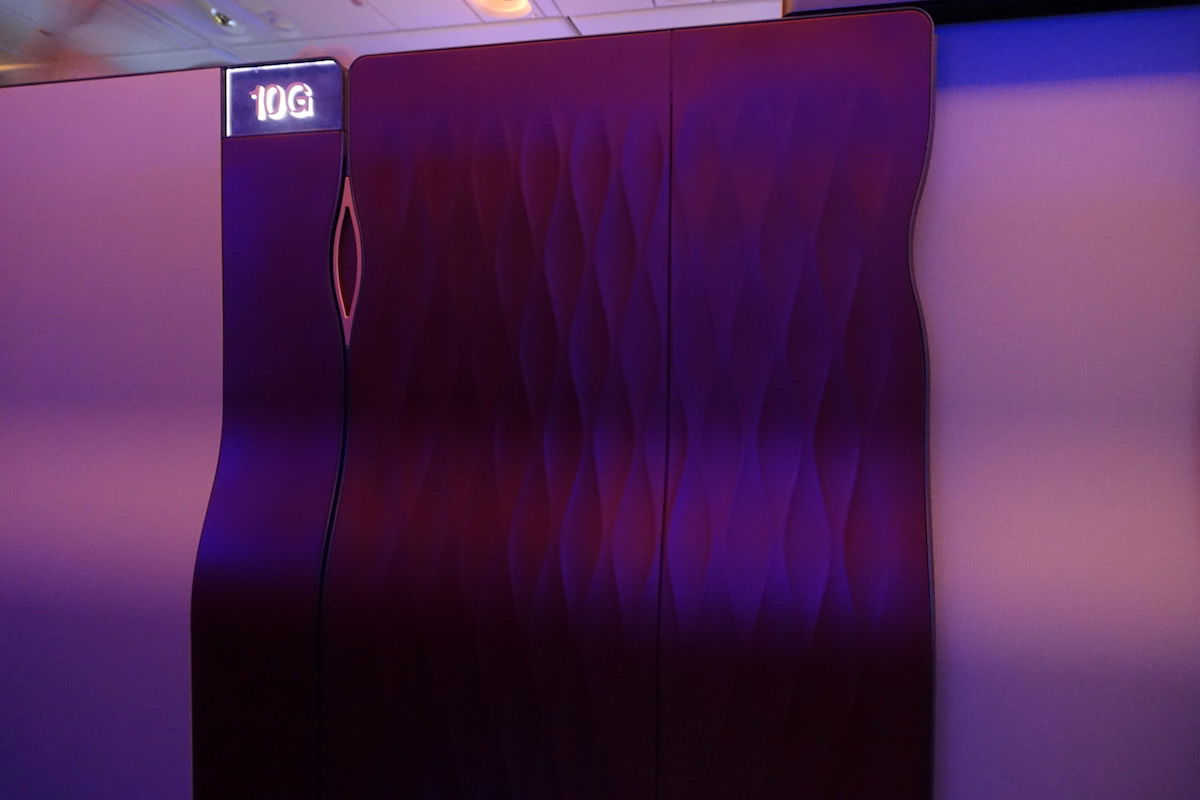 Qatar Airways Qsuites door closed
Finally after takeoff I was able to get a better picture of the cabin, since the overhead bins were now closed.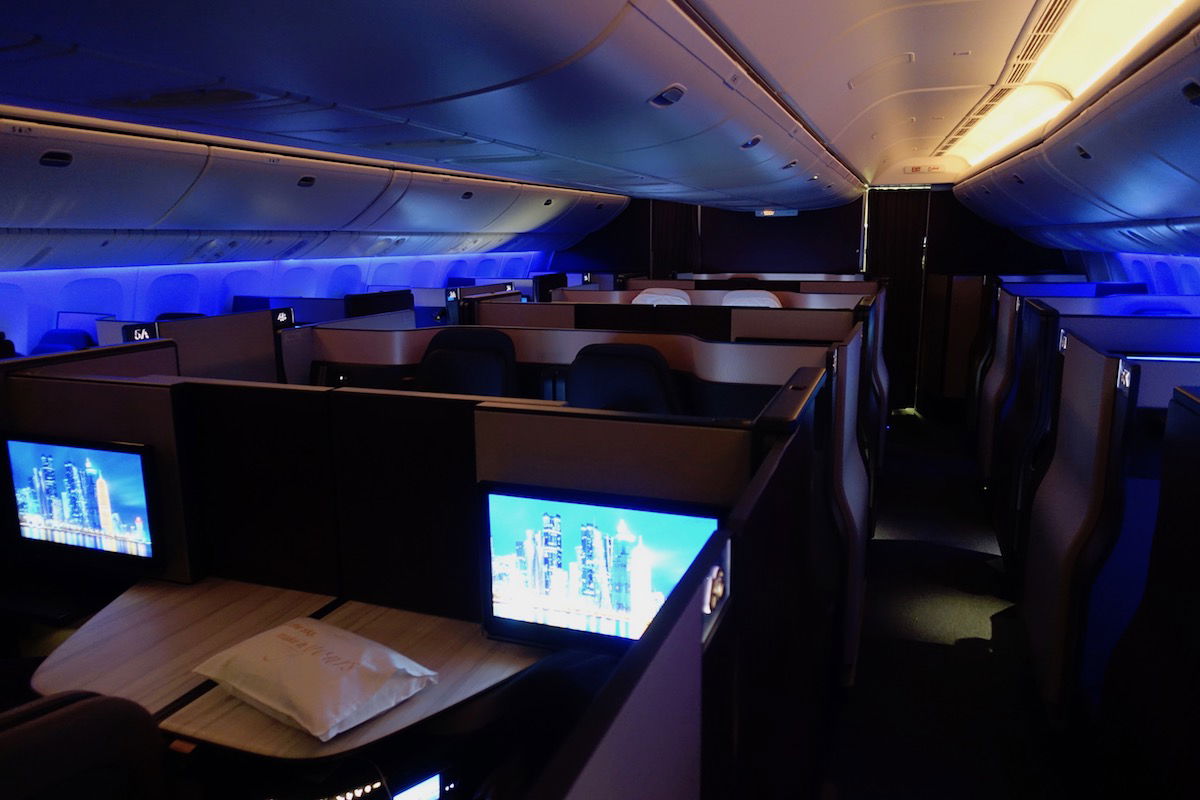 Qatar Airways Qsuites cabin
30 minutes after takeoff the meal service began for me. The menu read as follows: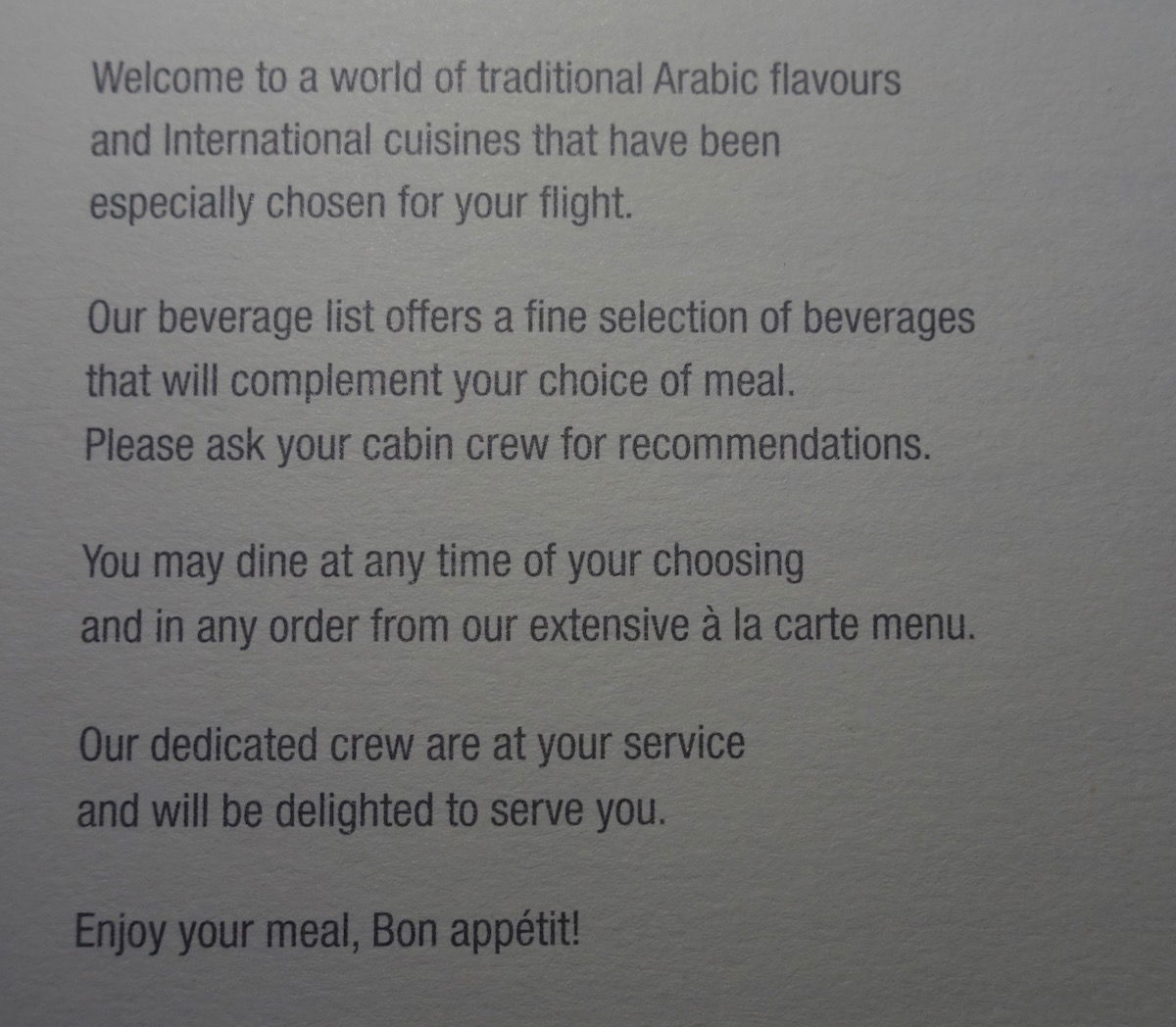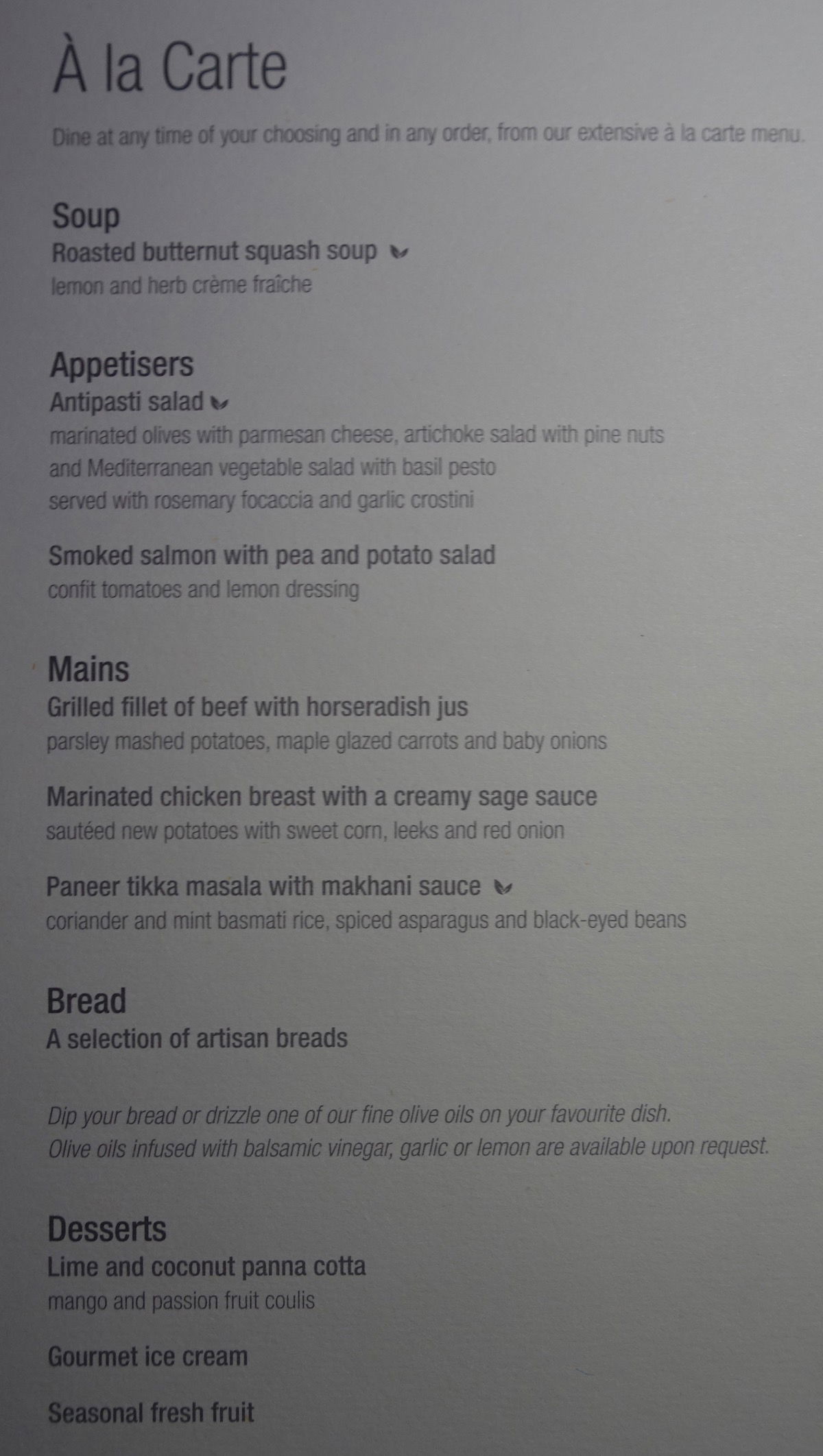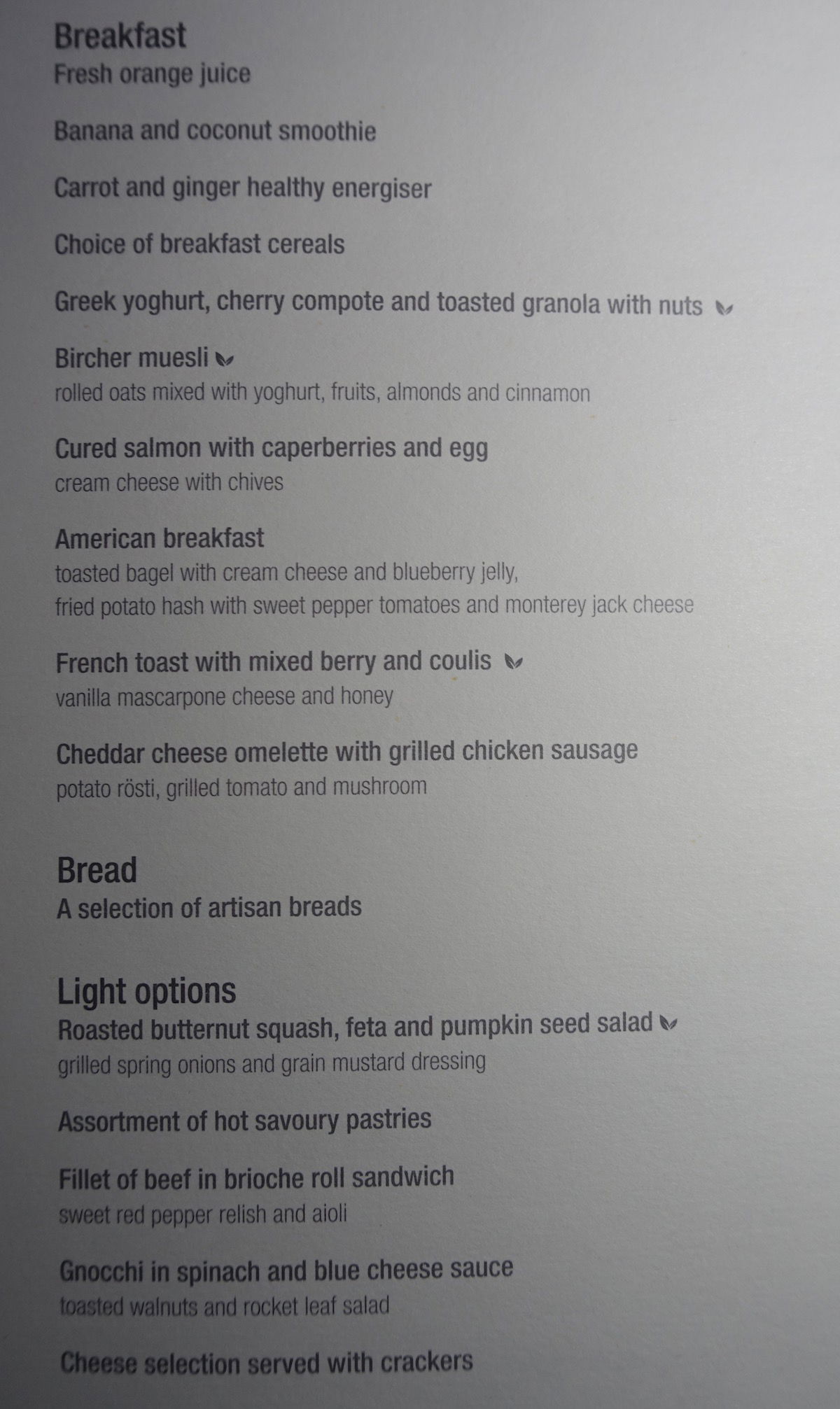 The snack menu read as follows: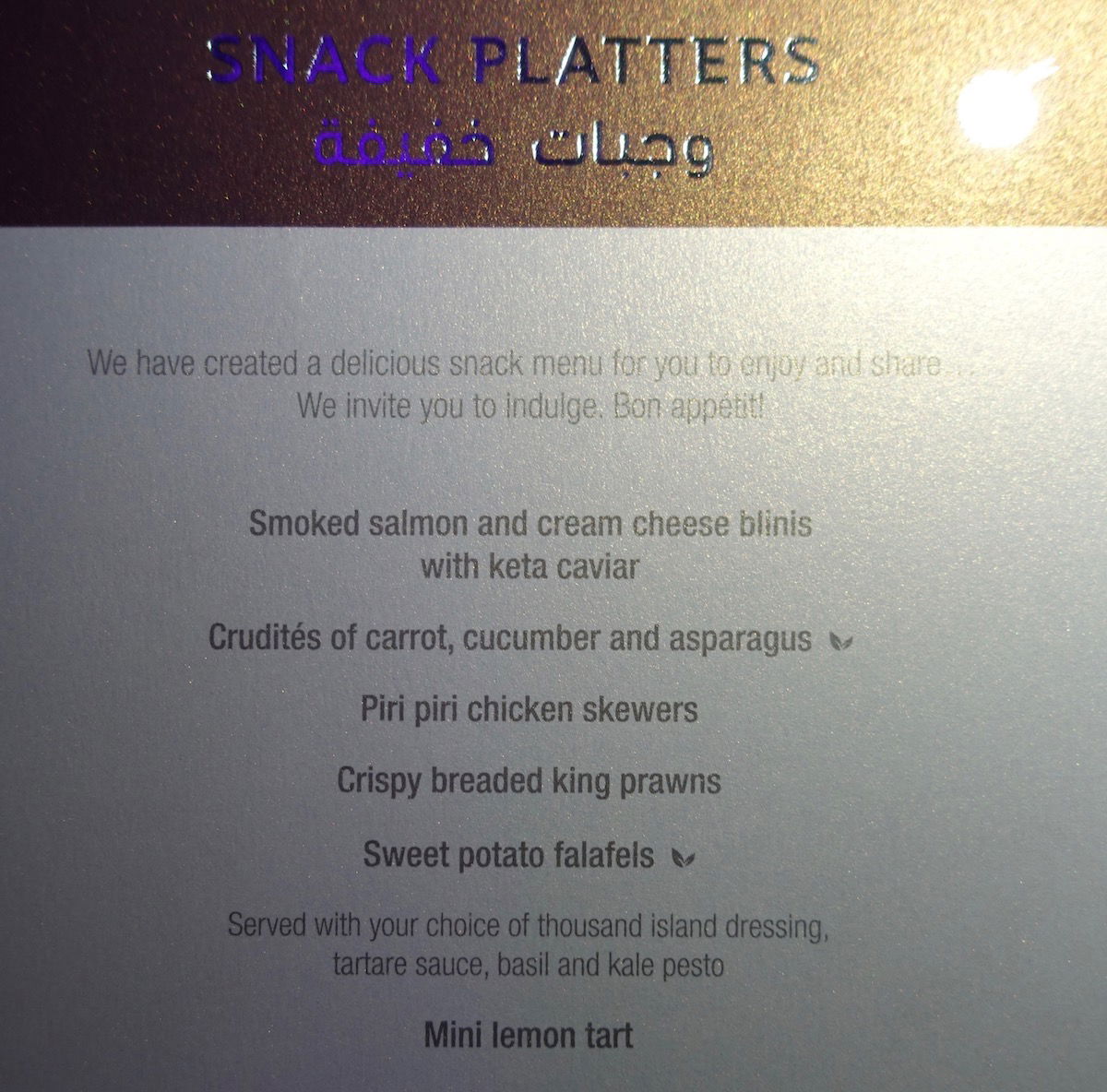 The drink list read as follows: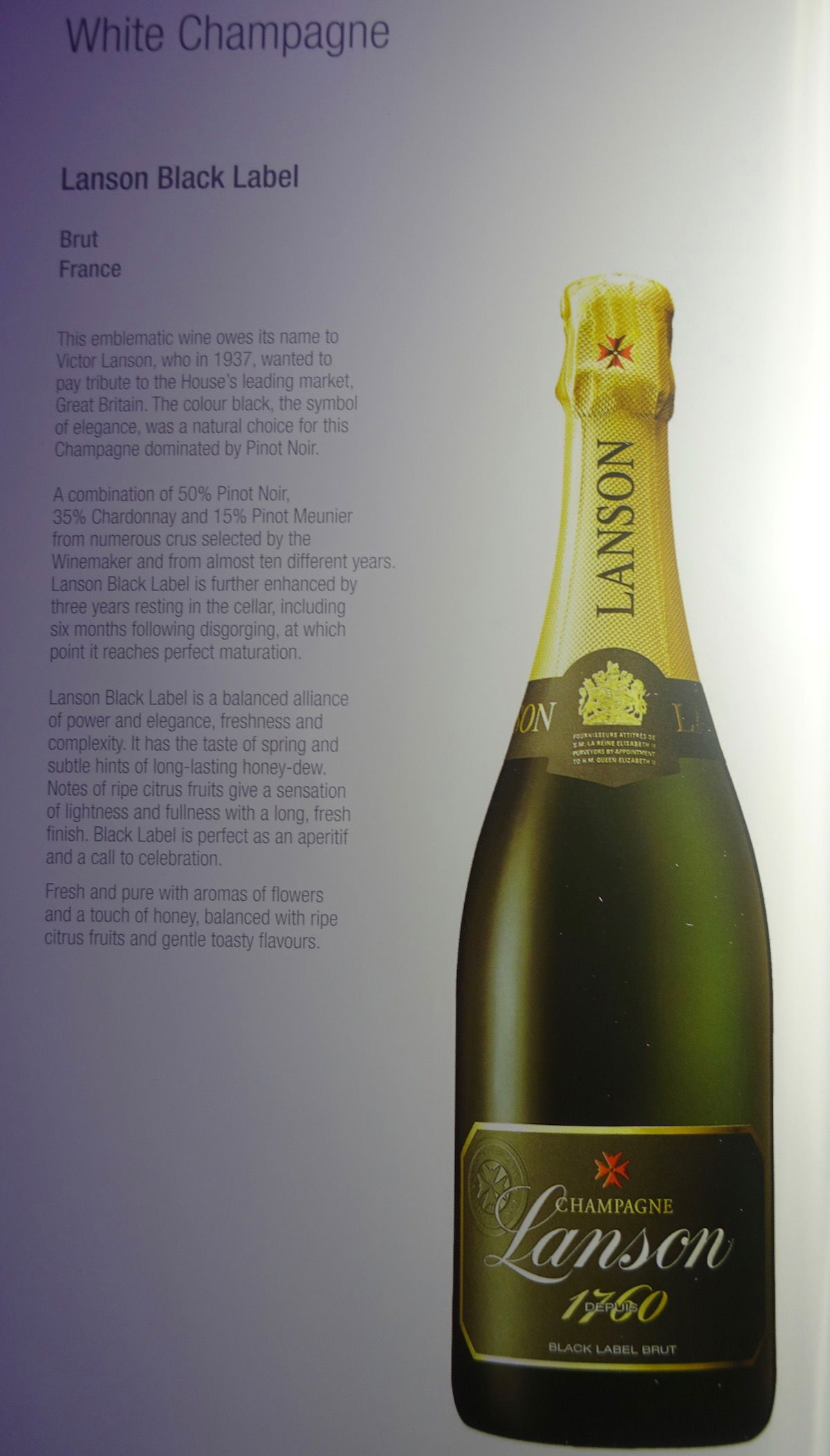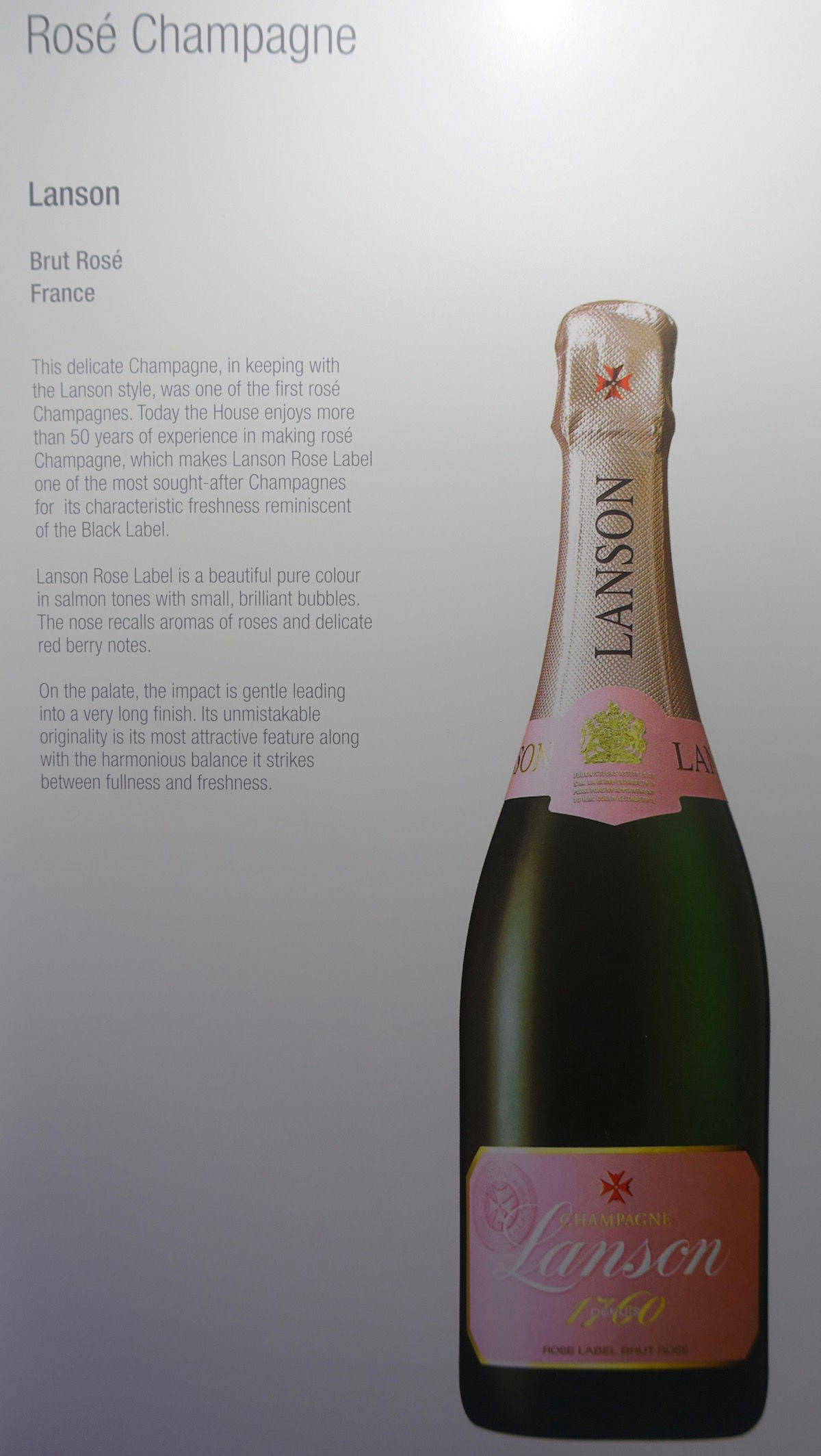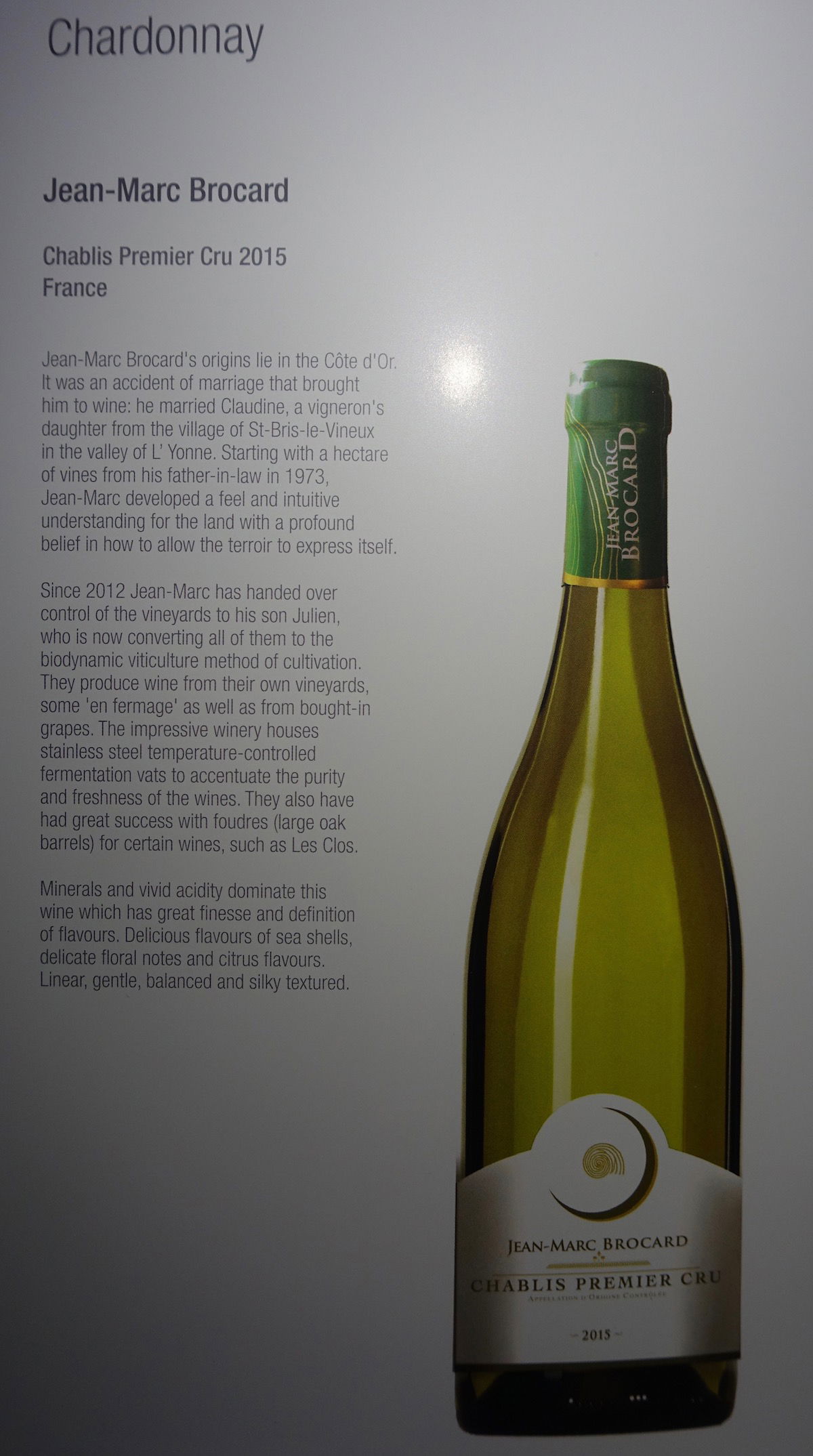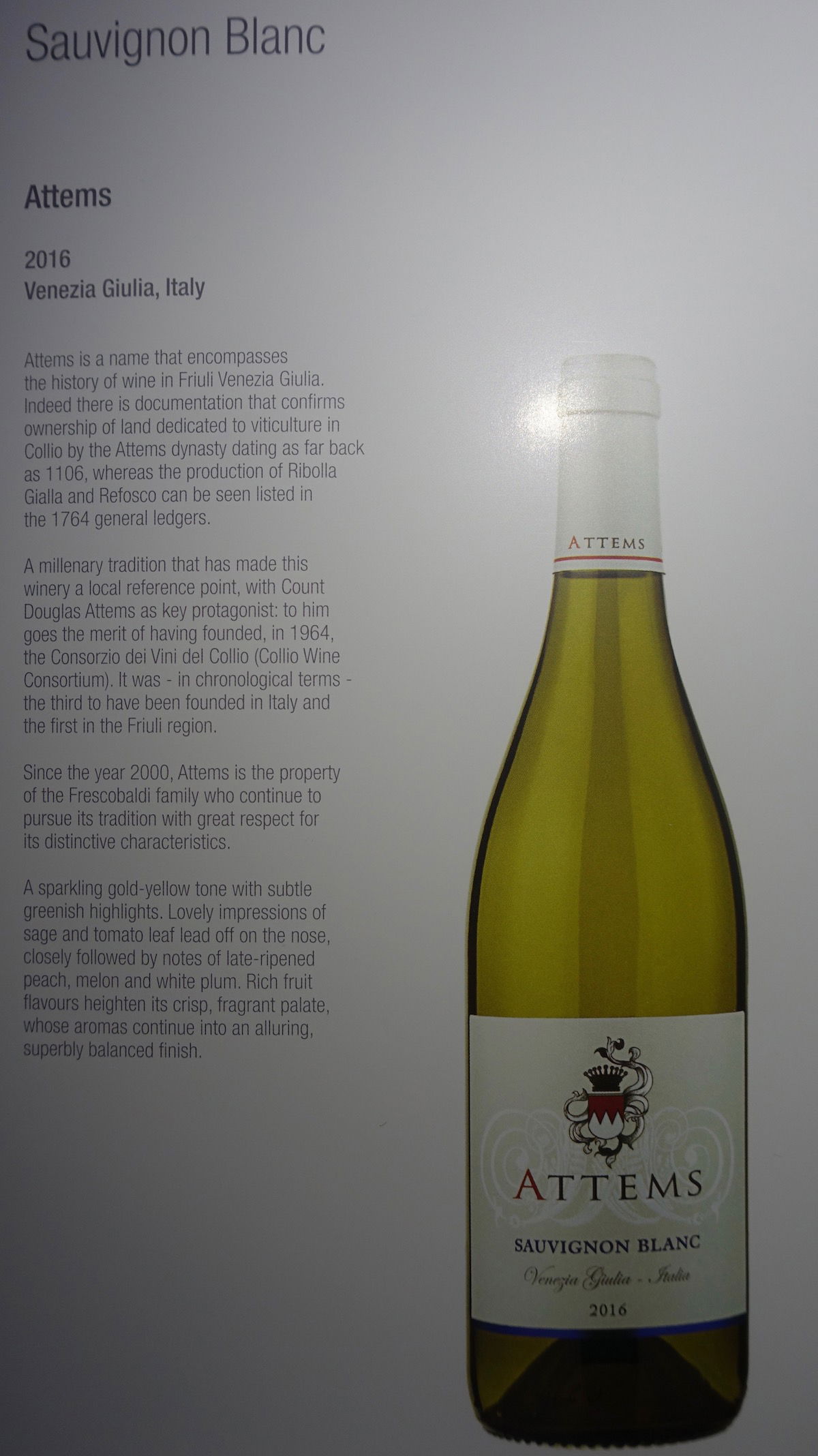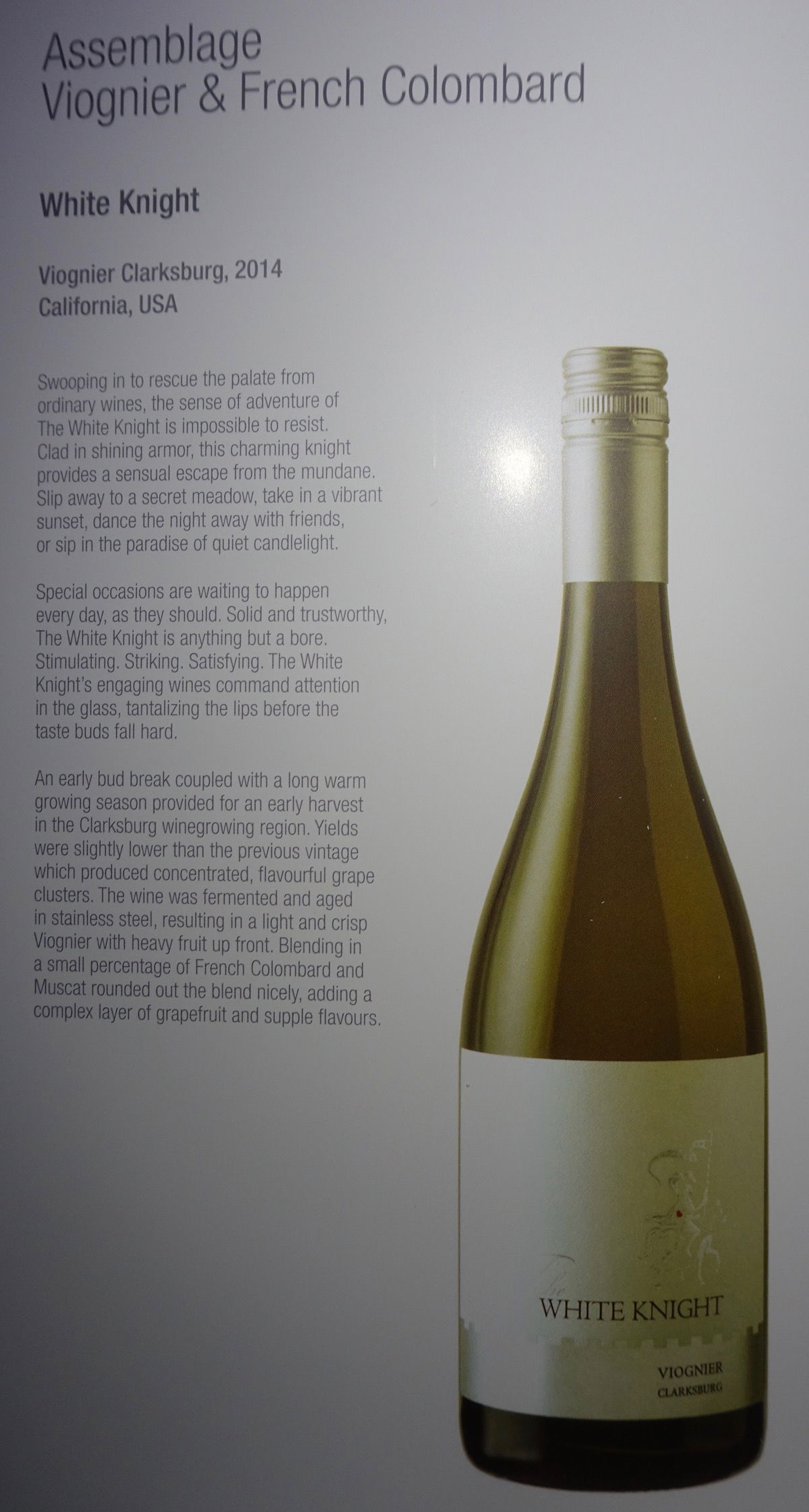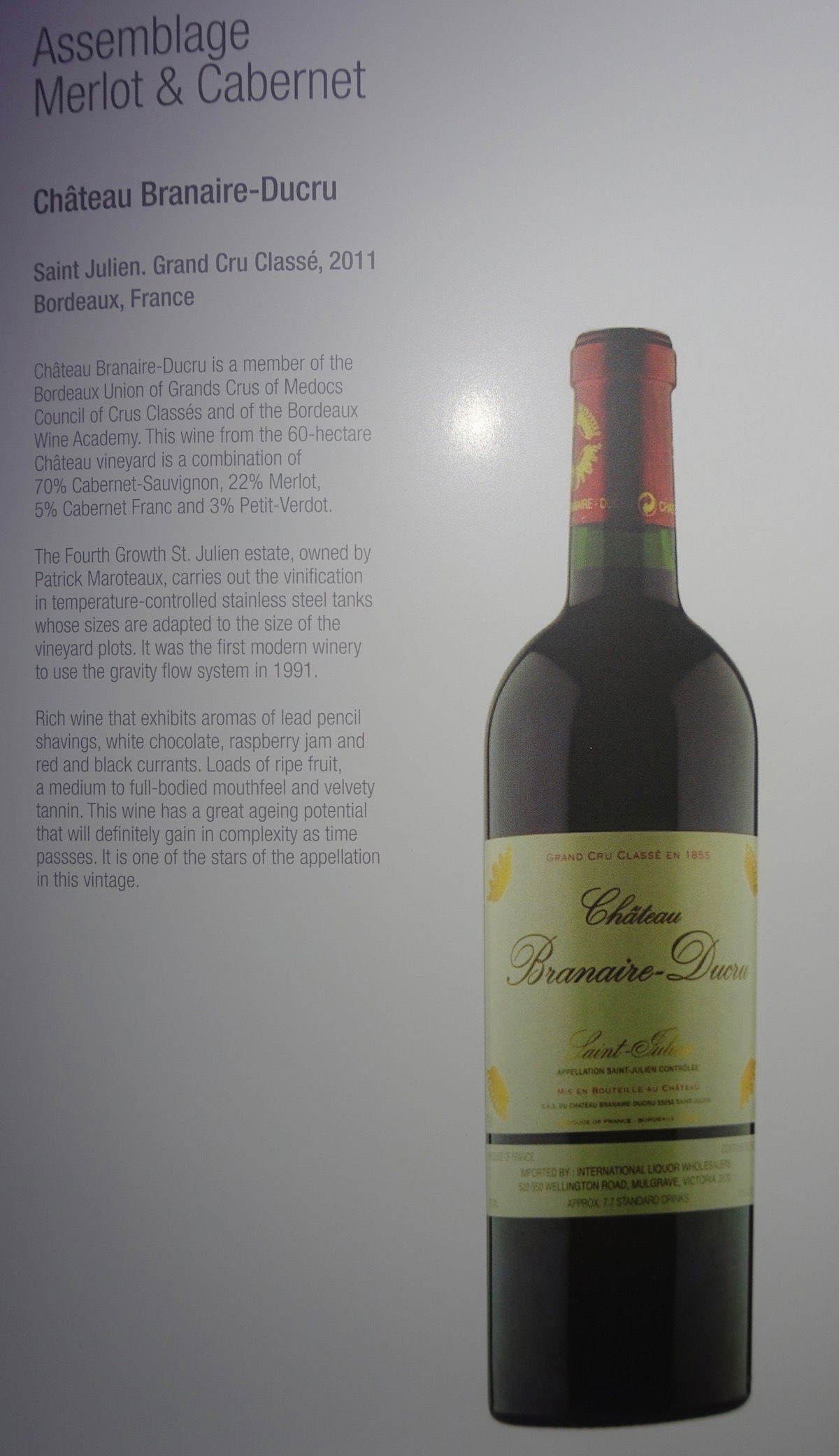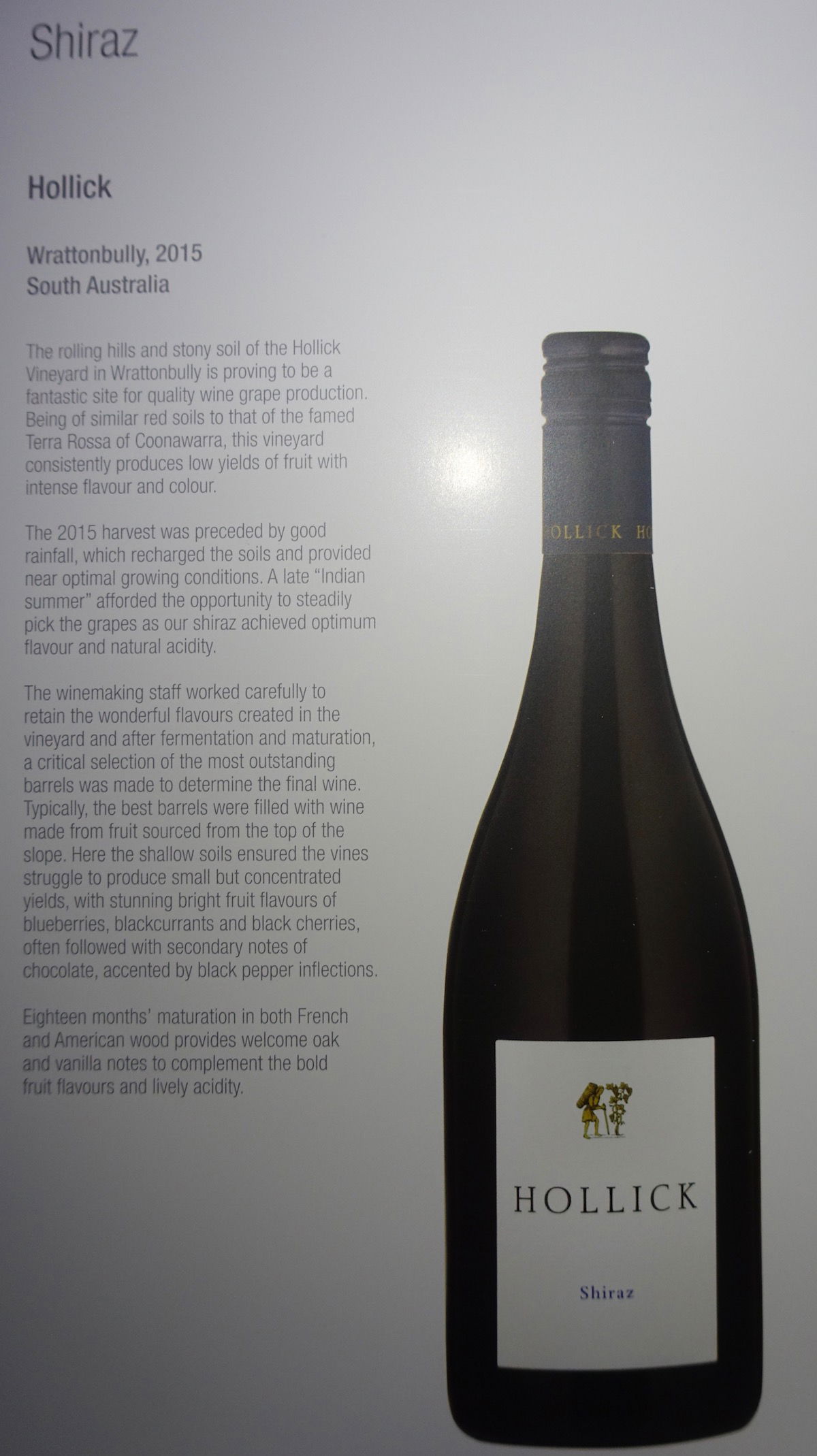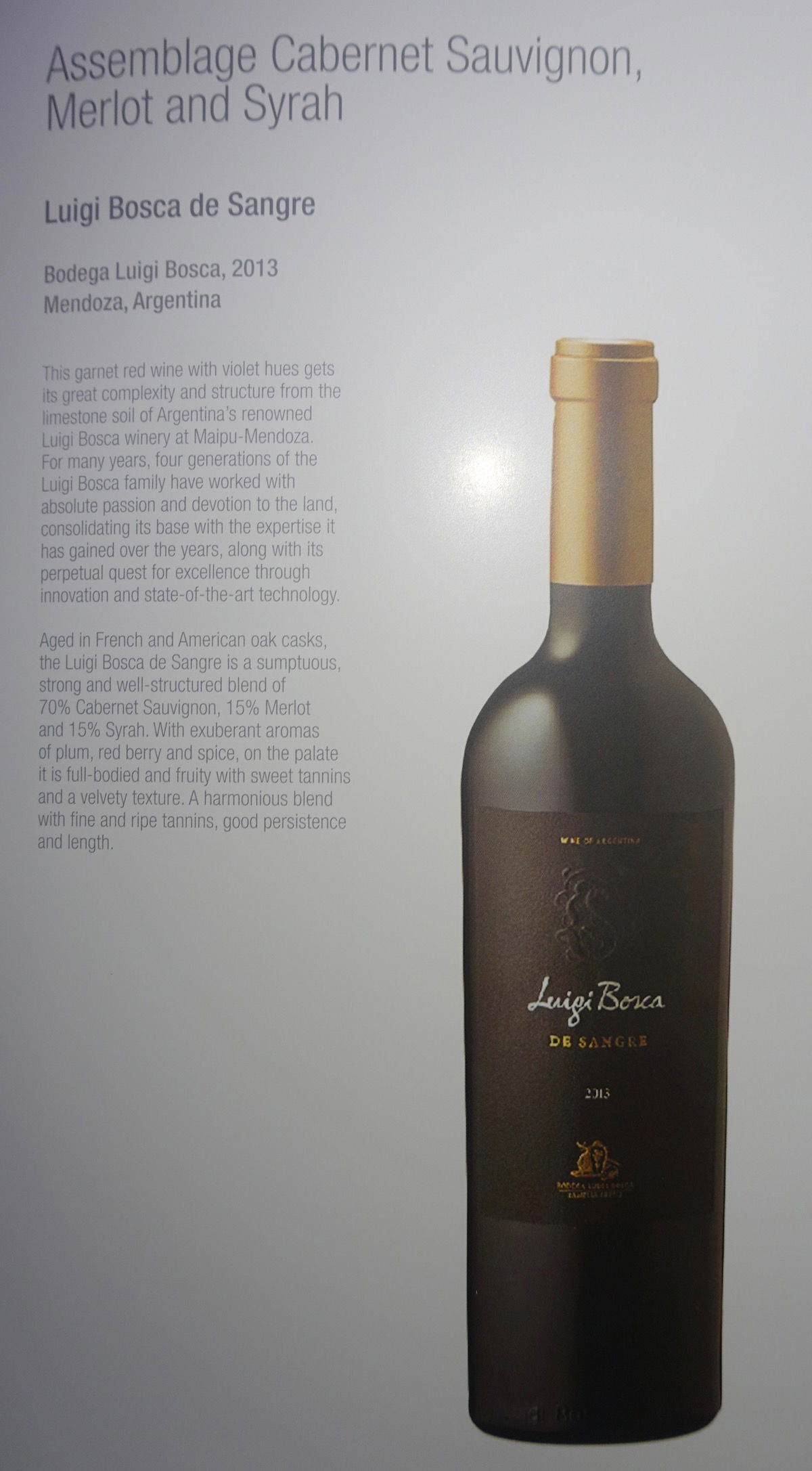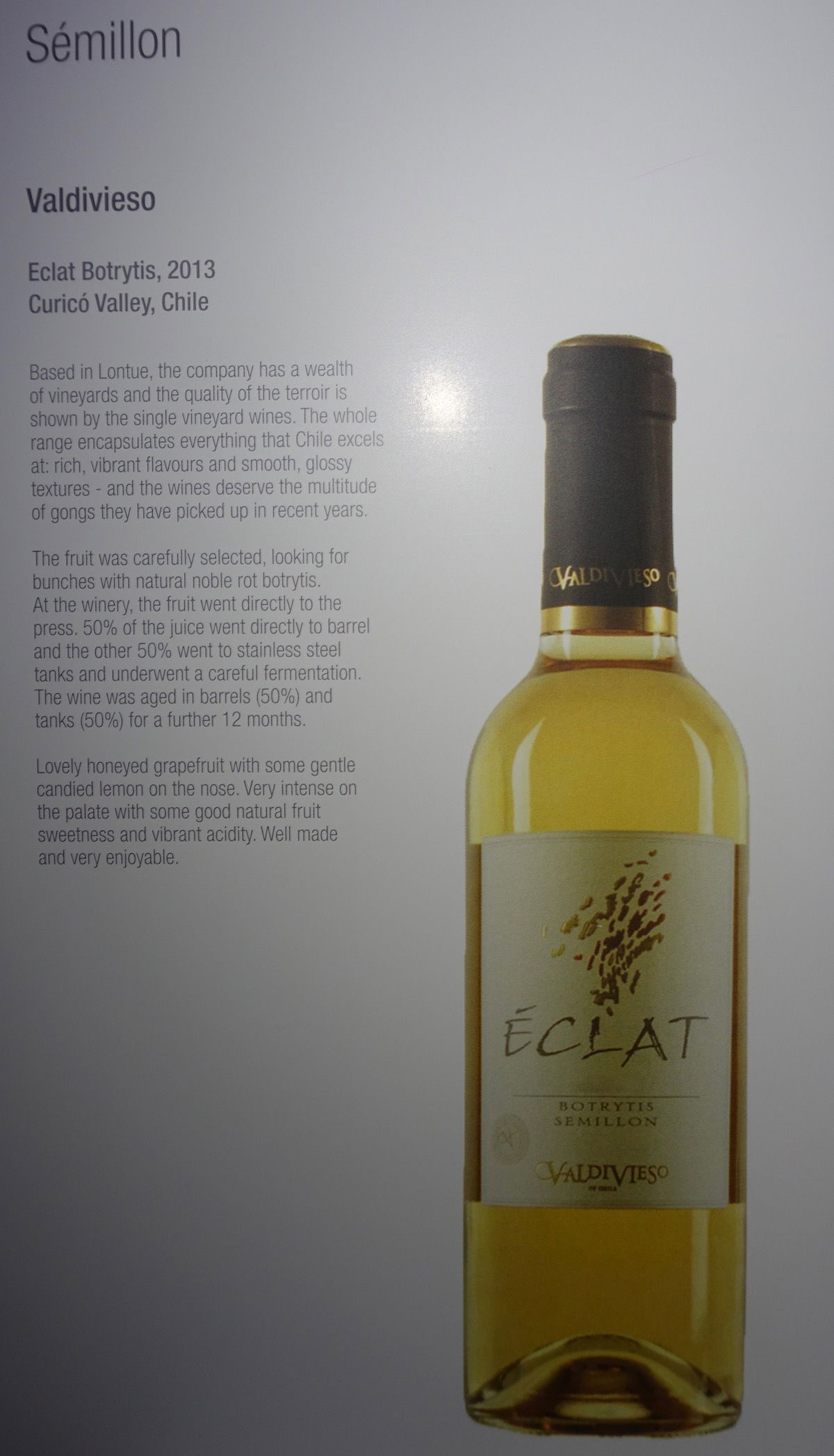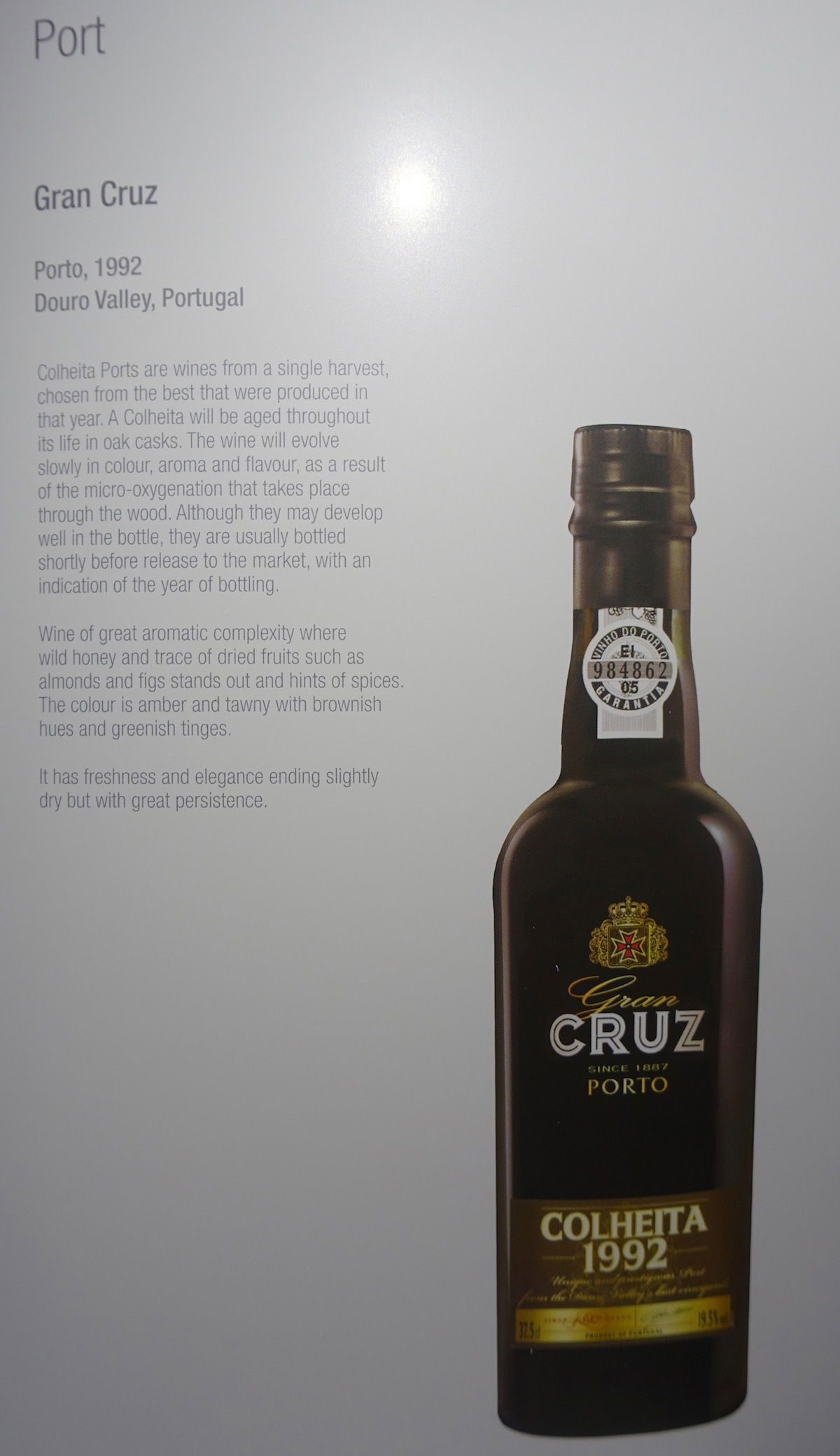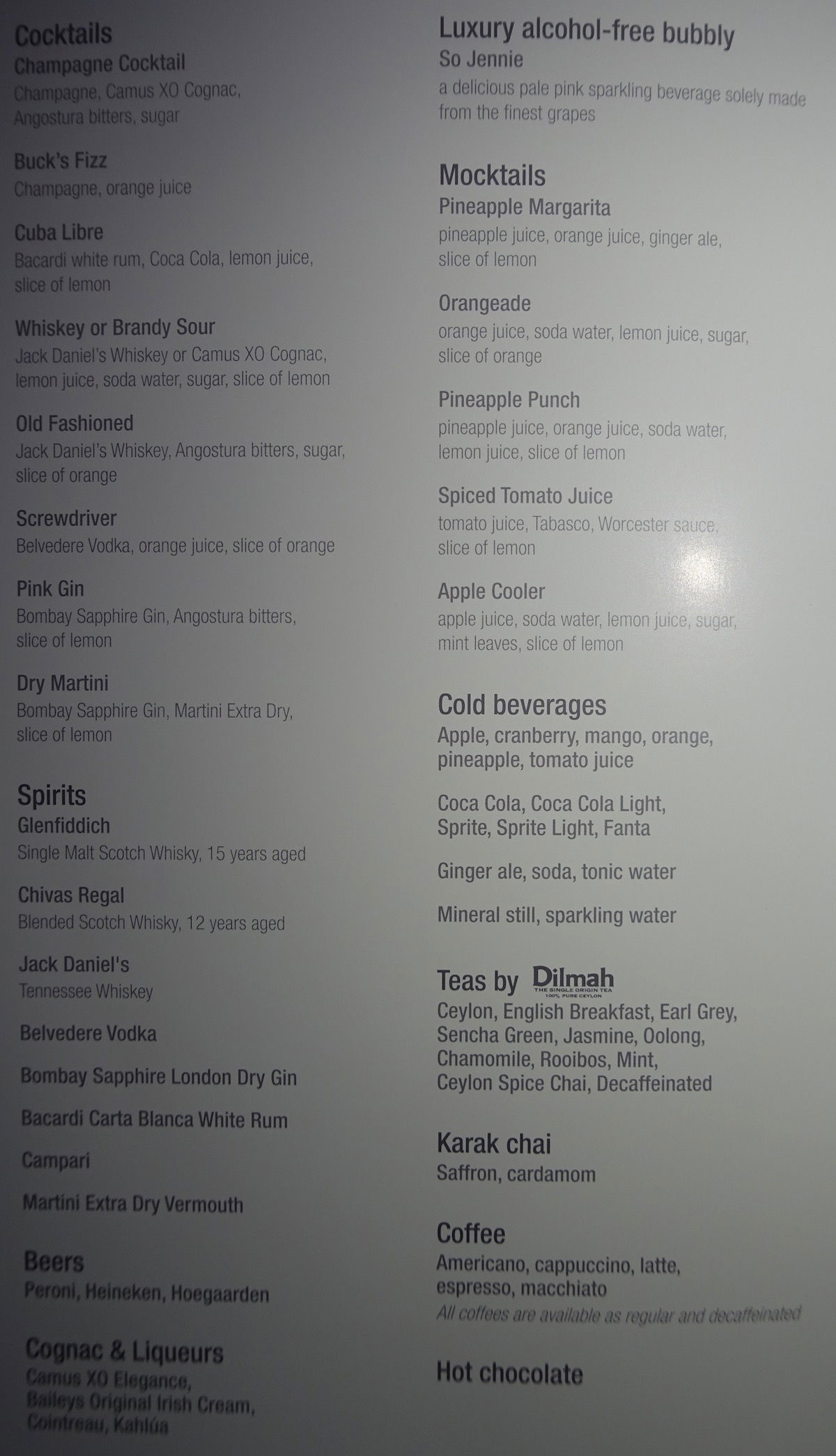 To start I ordered a glass of the white champagne — specifically, Qatar Airways serves Lanson Black Label in business class. I was offered warm mixed nuts to go along with that.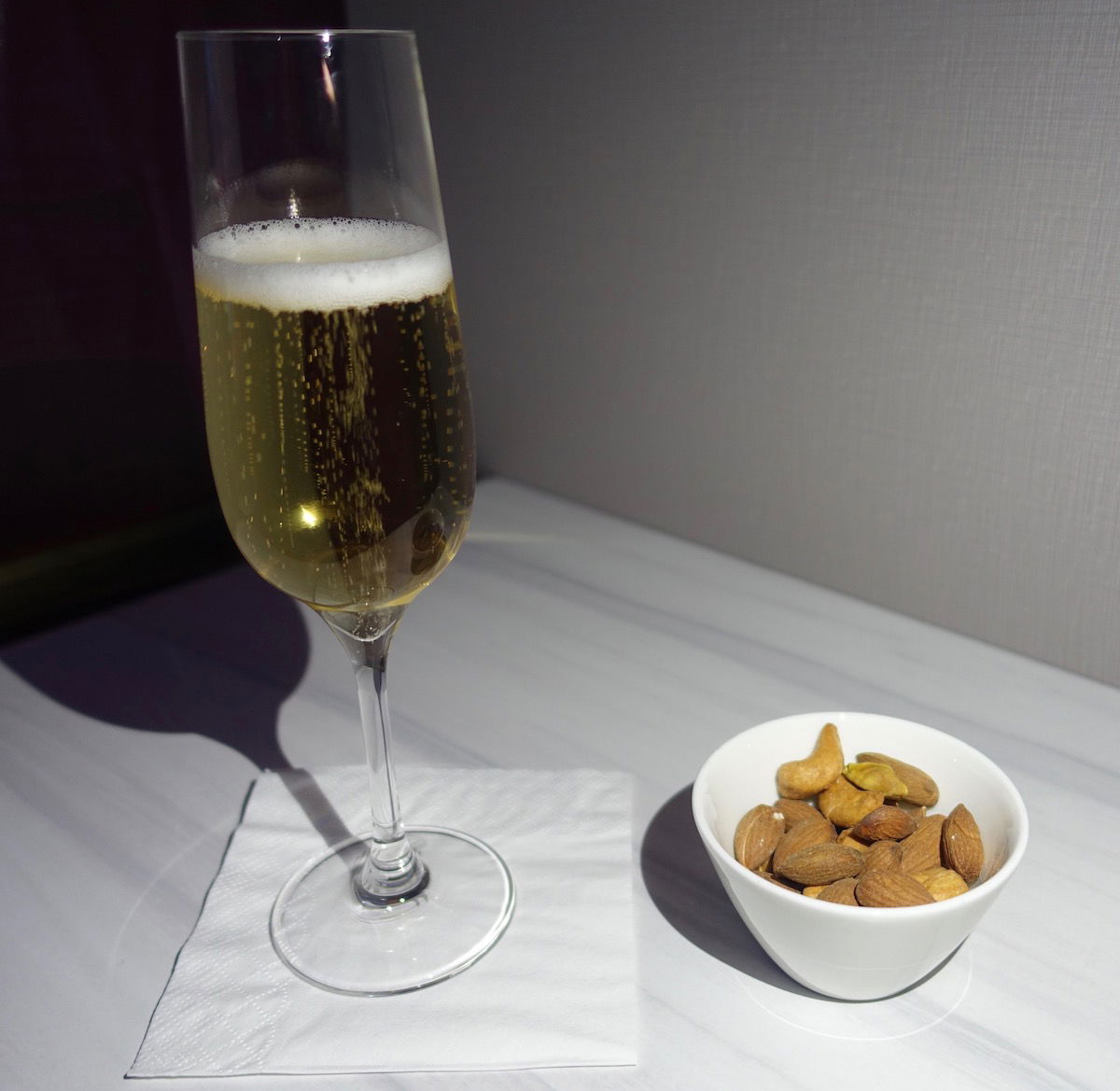 Qatar Airways business class champagne & mixed nuts
After that my tray was set for the meal.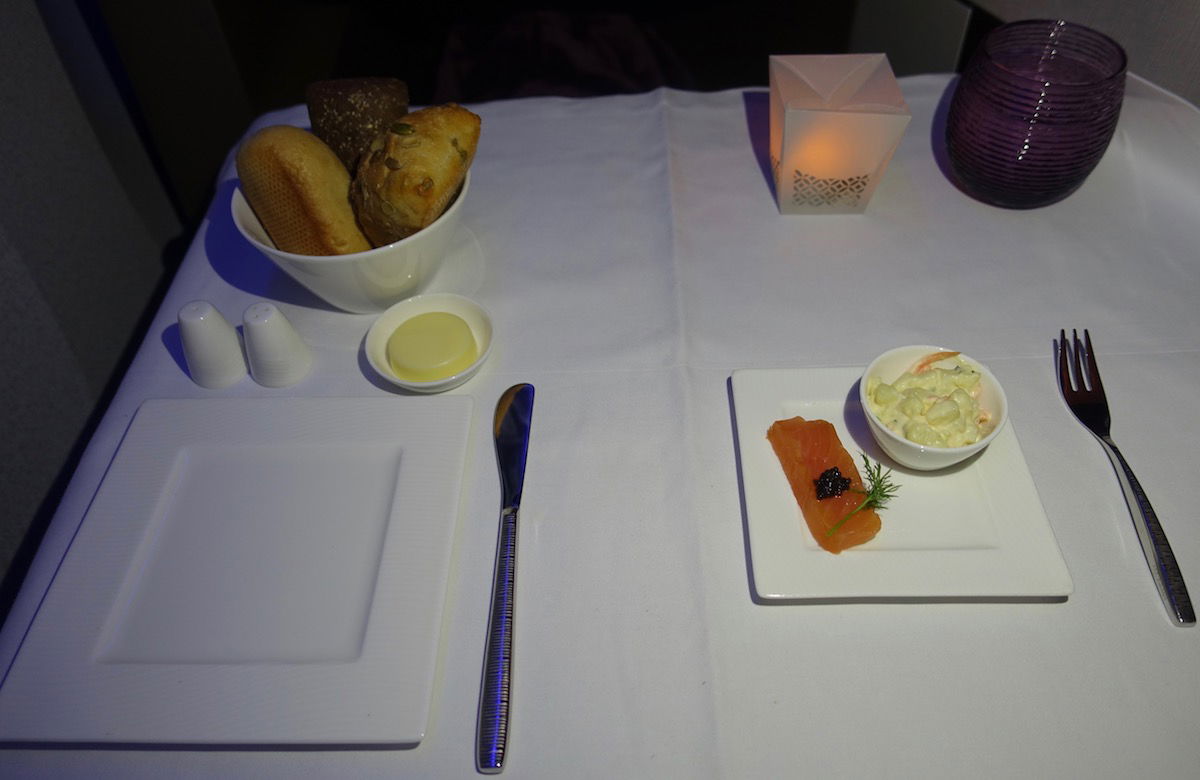 Qatar Airways business class dinner — table setting & amuse bouche
Qatar Airways has updated their tablewear with Qsuites, including a cool new water glass, and also a fake candle.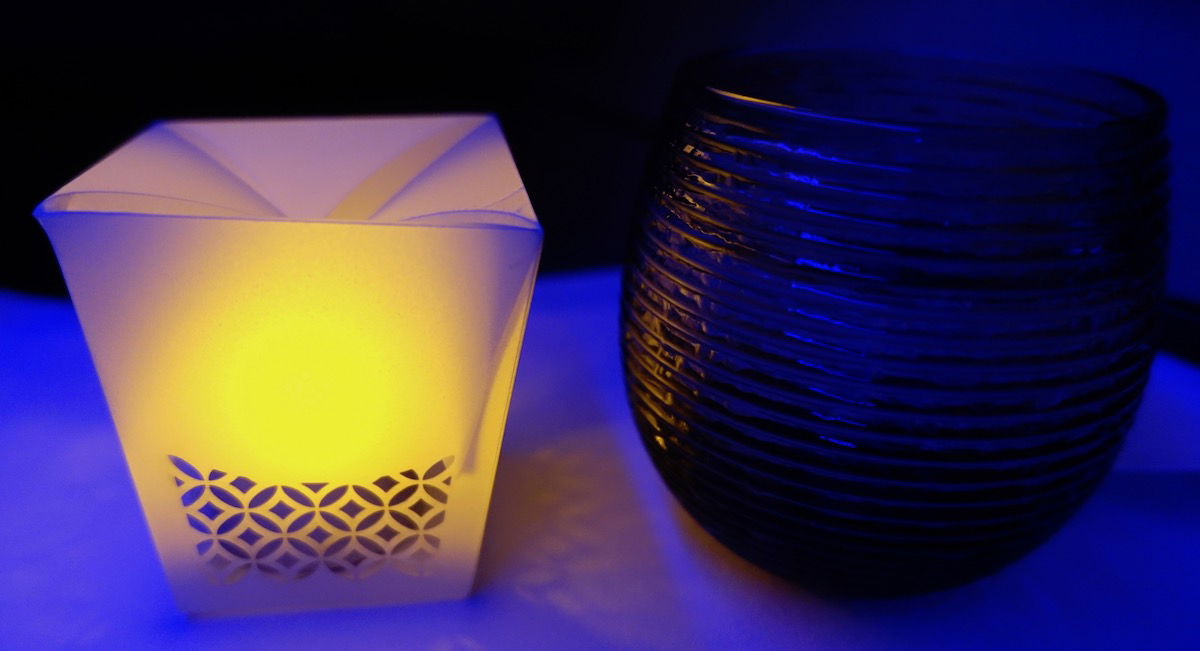 Qatar Airways business class dinner — candle & water glass
As usual, I was offered an individual breadbasket.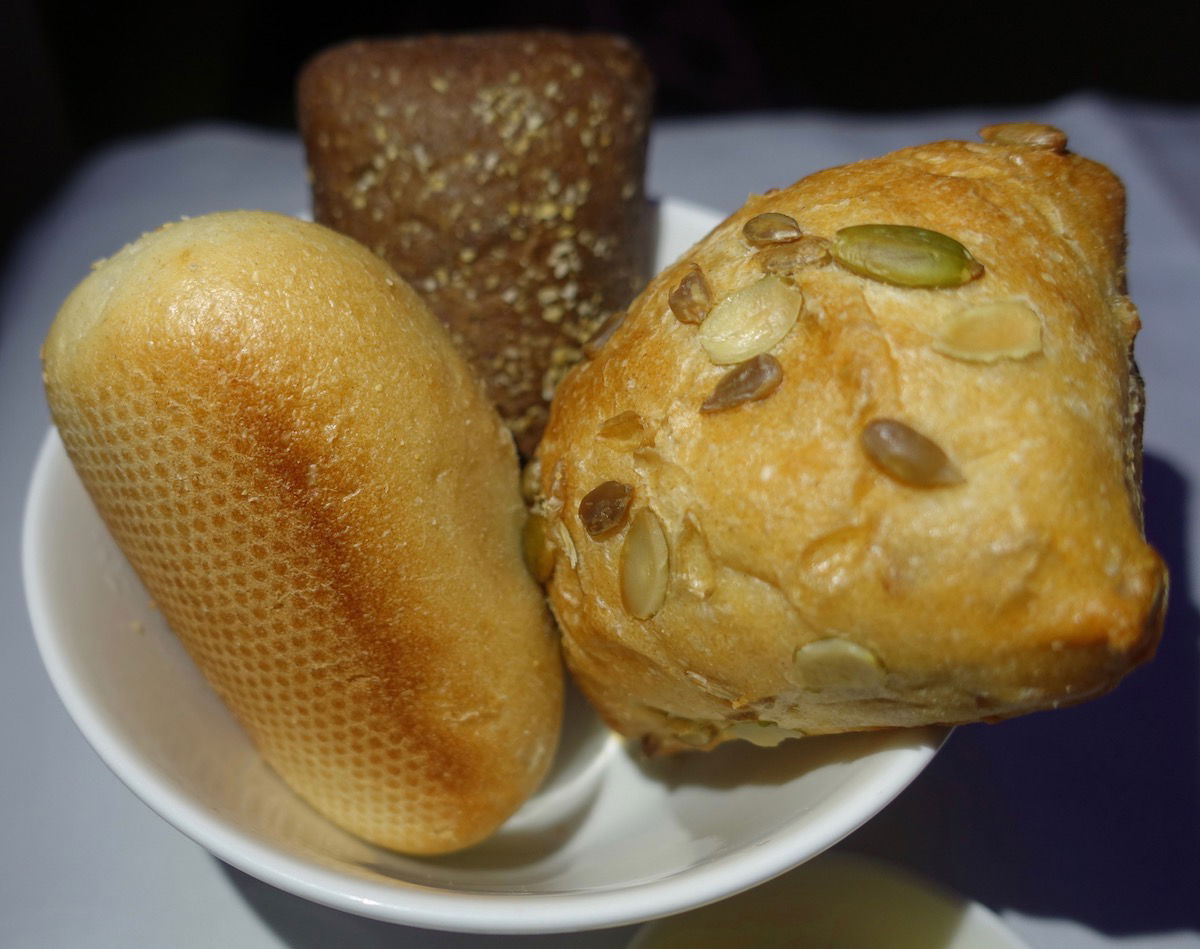 Qatar Airways business class dinner — breadbasket
There was also an amuse bouche, consisting of salmon, caviar, and a potato salad.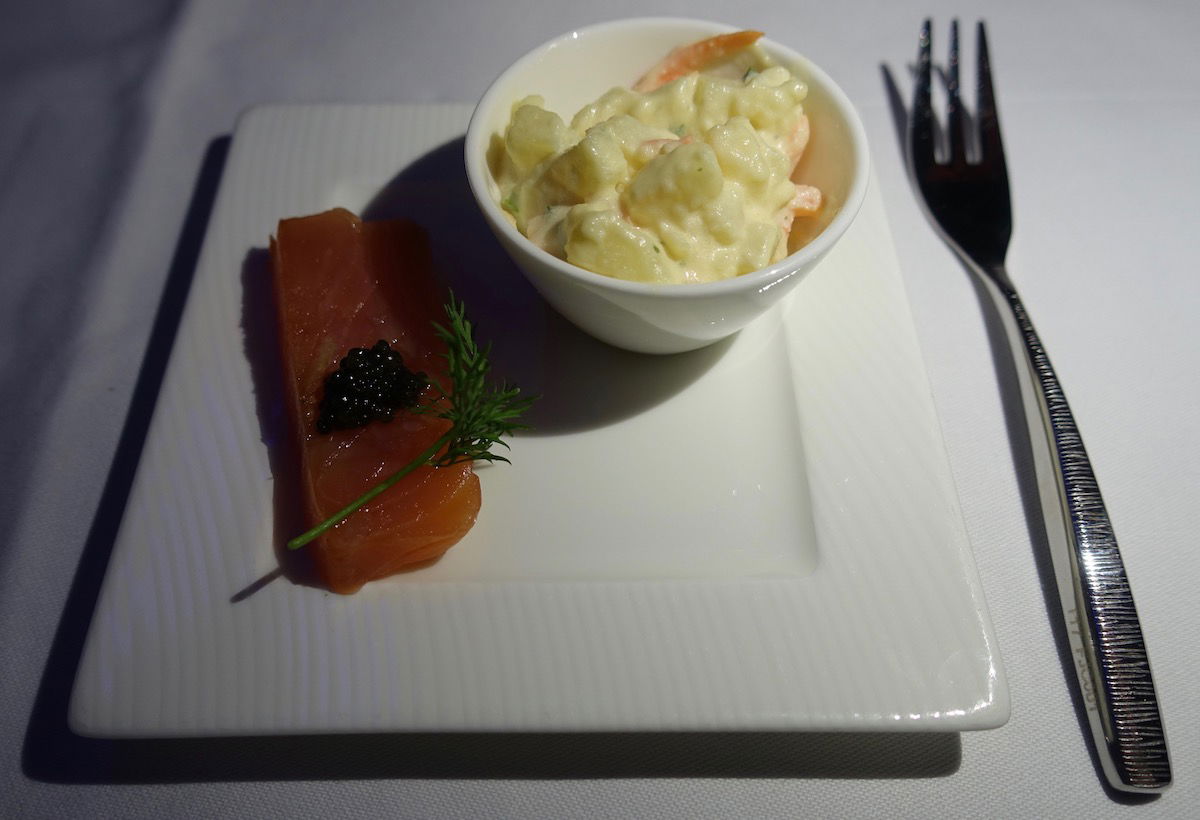 Qatar Airways business class dinner — amuse bouche
Next up was the soup, which was an excellent roasted butternut squash soups. Qatar Airways consistently nails soups.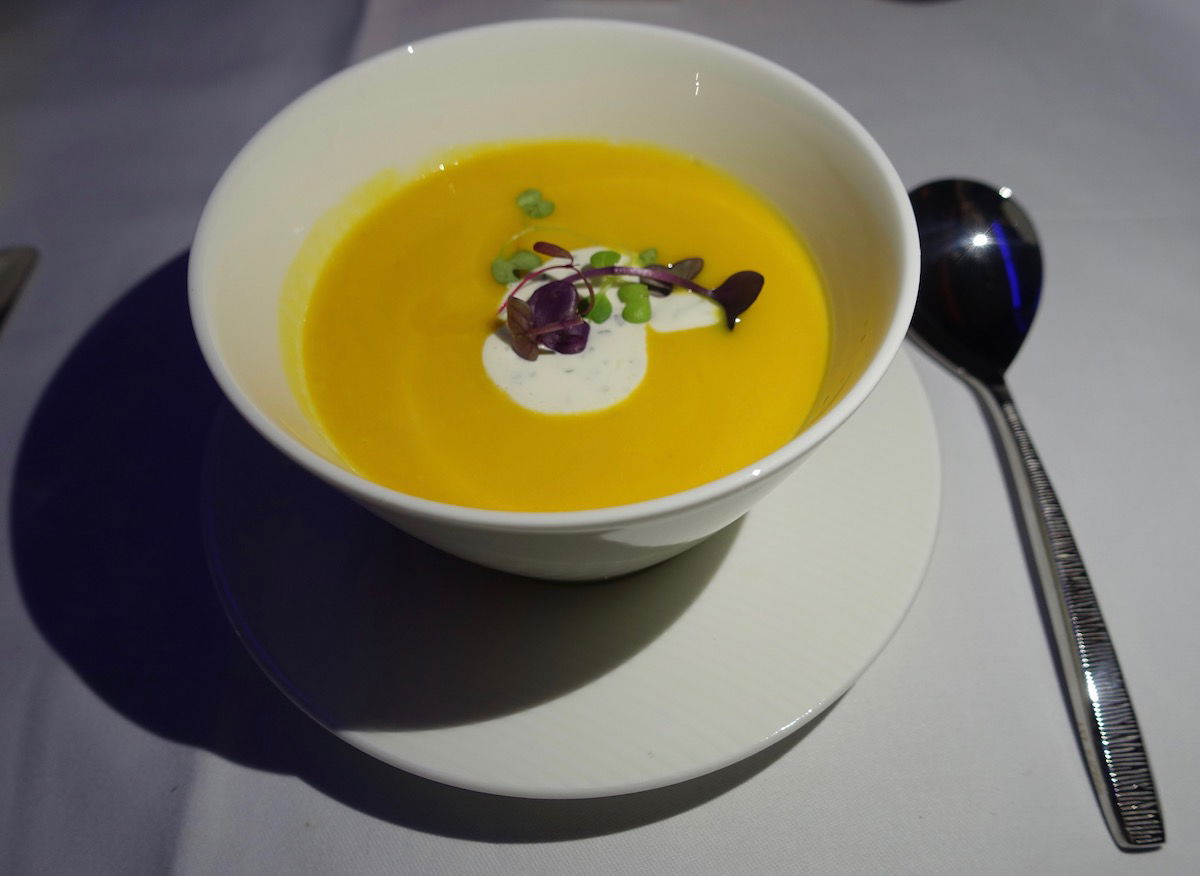 Qatar Airways business class dinner — roasted butternut squash soup
Next I decided to order something from the snack platter menu, to see what that was like. I ordered the sweet potato falafel, which I enjoyed.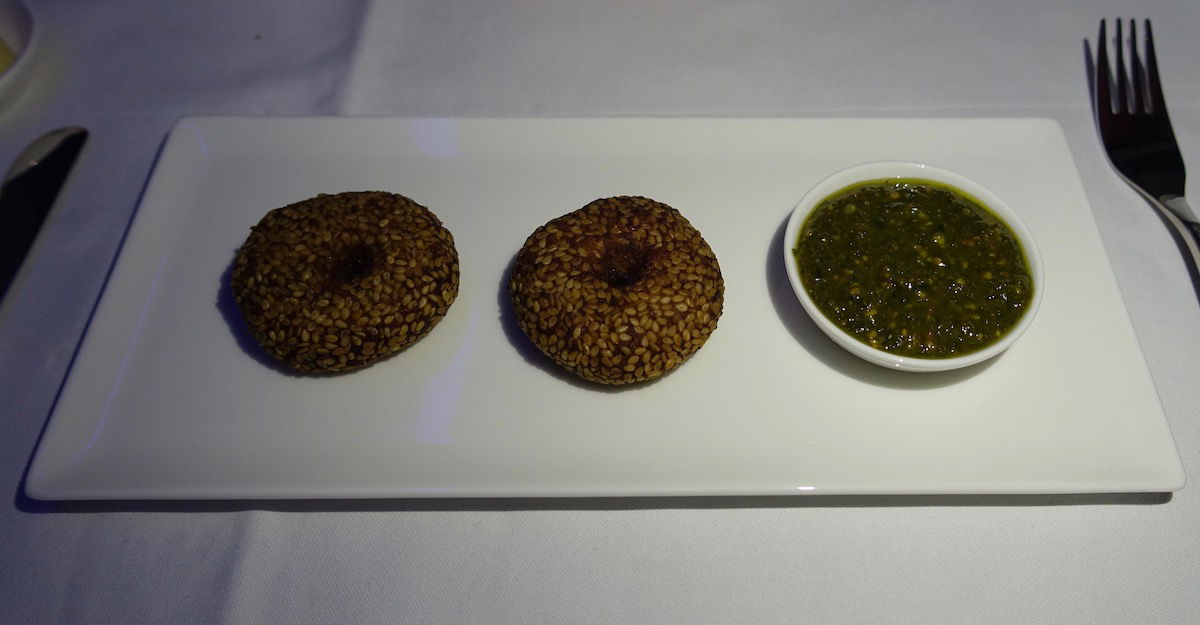 Qatar Airways business class dinner — sweet potato falafel
For the main course I ordered the paneer tikka masala with makhani sauce. YUM!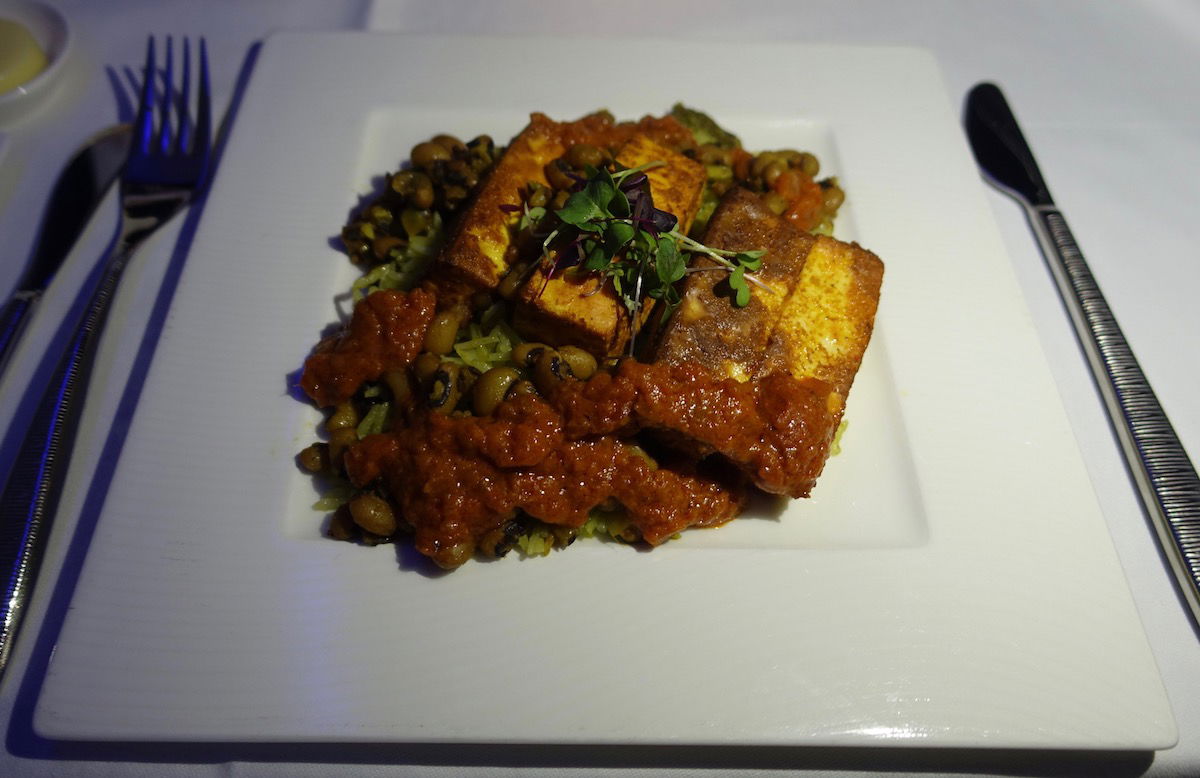 Qatar Airways business class dinner — paneer tikka masala with makhani sauce
Then for dessert I had the lime and coconut panna cotta.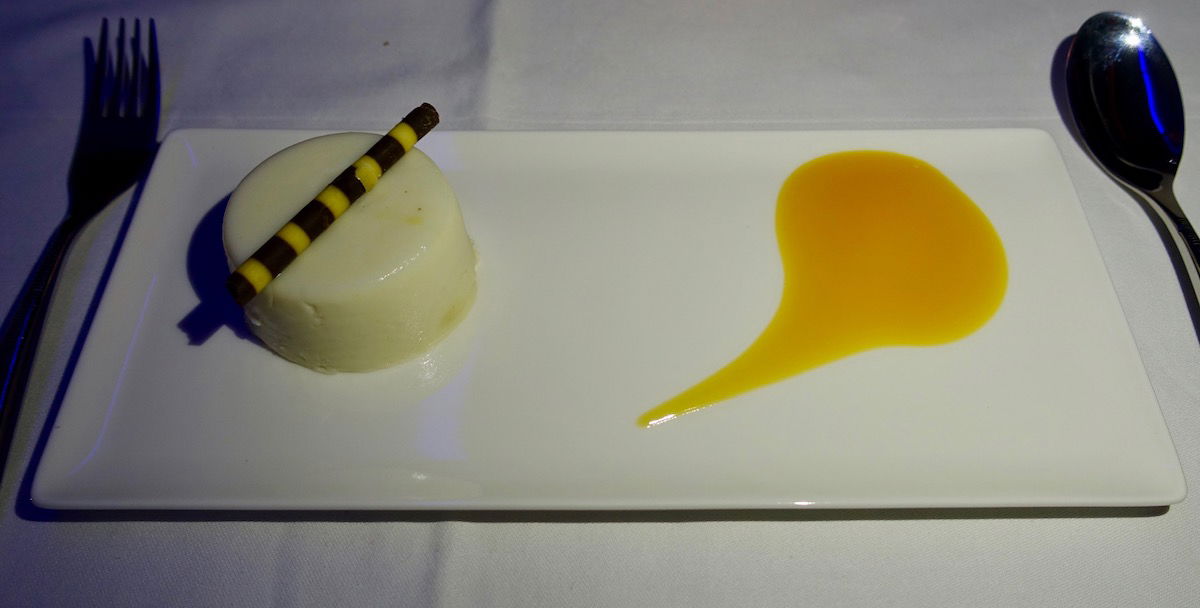 Qatar Airways business class dinner — lime and coconut panna cotta
The meal was perfect. Qatar Airways crews work harder than the crews at any other airline in the world. They hustle so hard offering a customized meal to everyone, and unlike at other airlines, they never really get a break, due to the dine on demand nature of the meal. My entire meal was done about two hours after takeoff, and I enjoyed every course immensely. After the meal I asked to have my bed made, since I was tired at this point.
While my bed was made I headed to the bathroom. Qatar Airways has two huge bathrooms between the business class cabins on the 777 (there are more lavatories at the front of the cabin). Not only are Qatar Airways crews constantly hustling in the cabin, but I find that they consistently keep the bathrooms in pristine condition. The only other airline that is as good with bathrooms is Singapore Airlines, in my experience.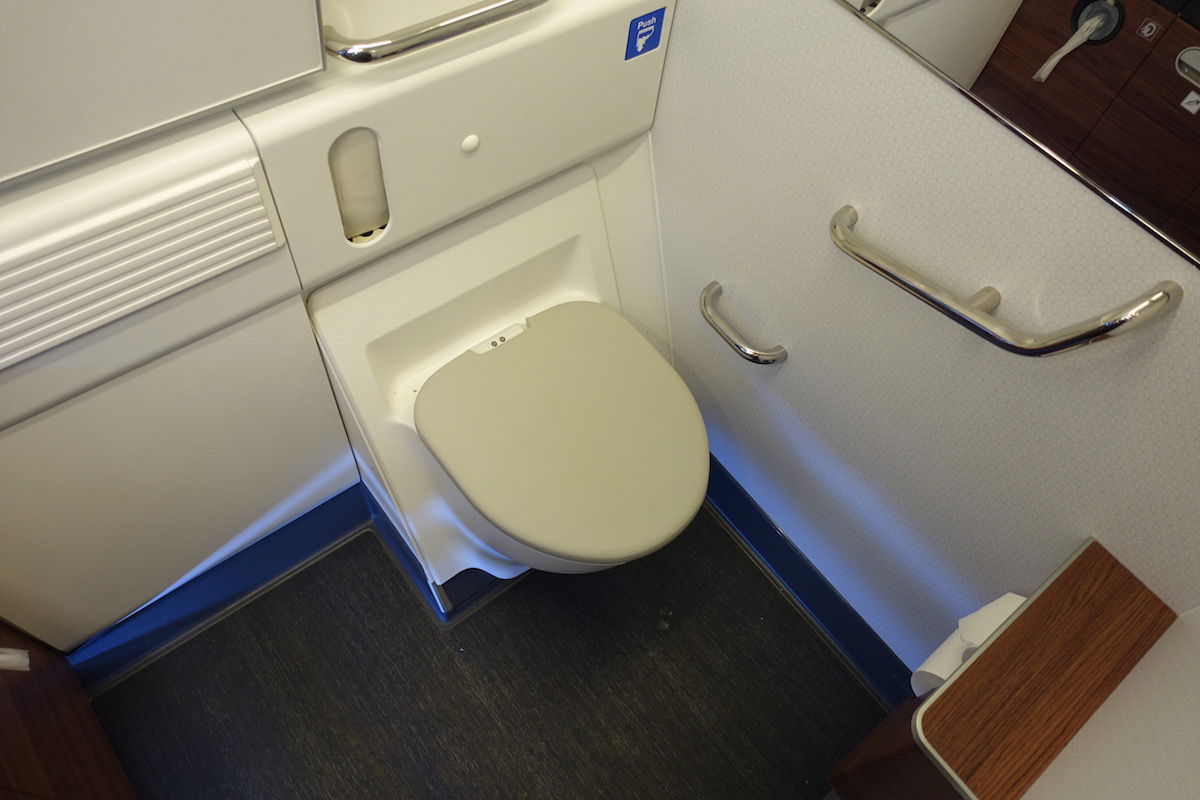 Qatar Airways business class lavatory 777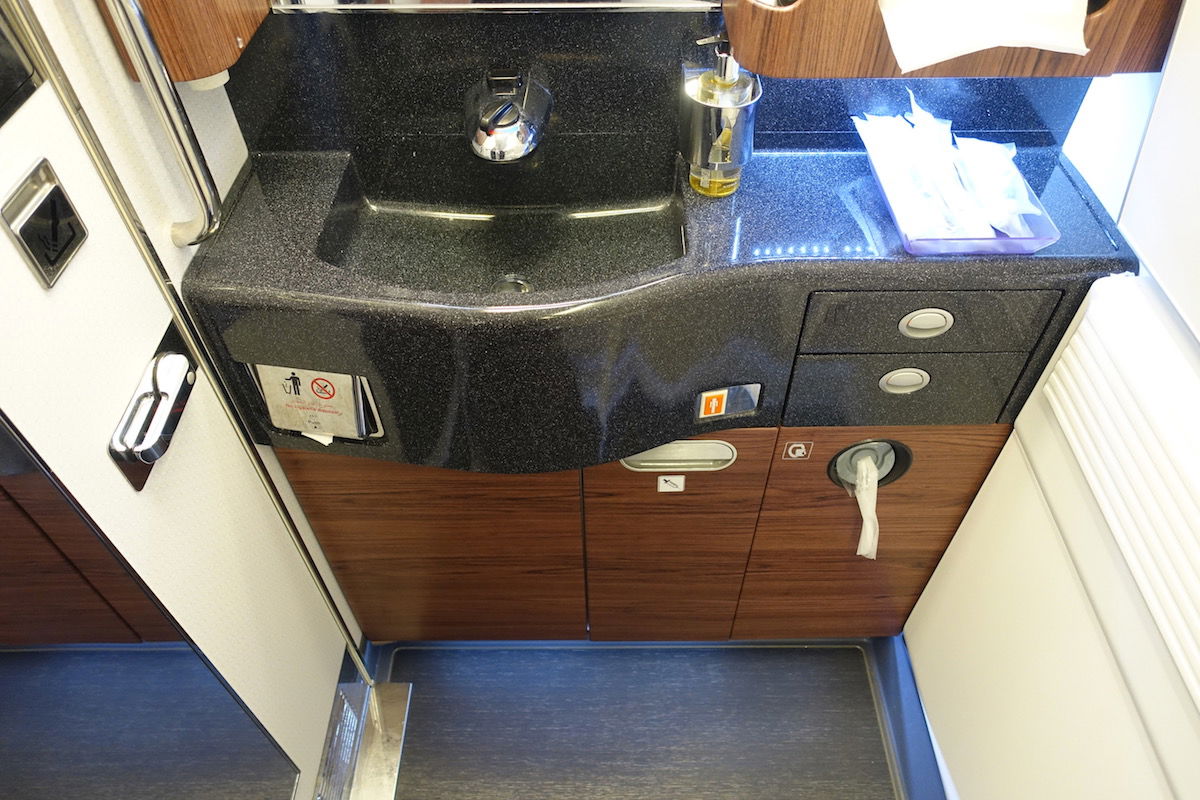 Qatar Airways business class lavatory 777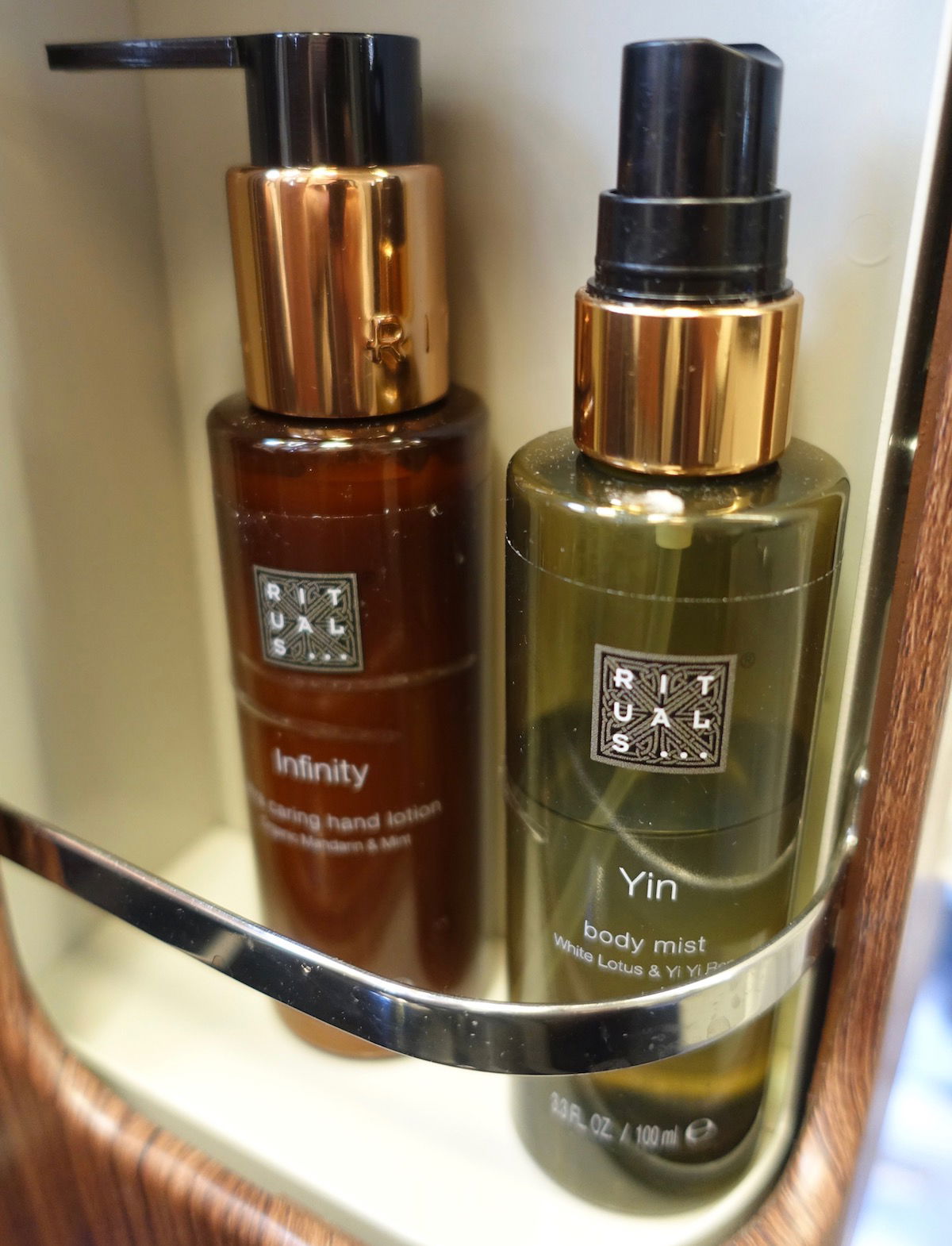 Qatar Airways business class lavatory amenities
The turndown service on Qatar Airways is a bit different than on other airlines. They leave your seat upright but just put a mattress sheet on it, as it just slides over the top of the seat. That makes sense, since a lot of people might want to get comfortable before actually sleeping. It's also cute that they even put a pillowcase on the pillow that's at your seat during boarding.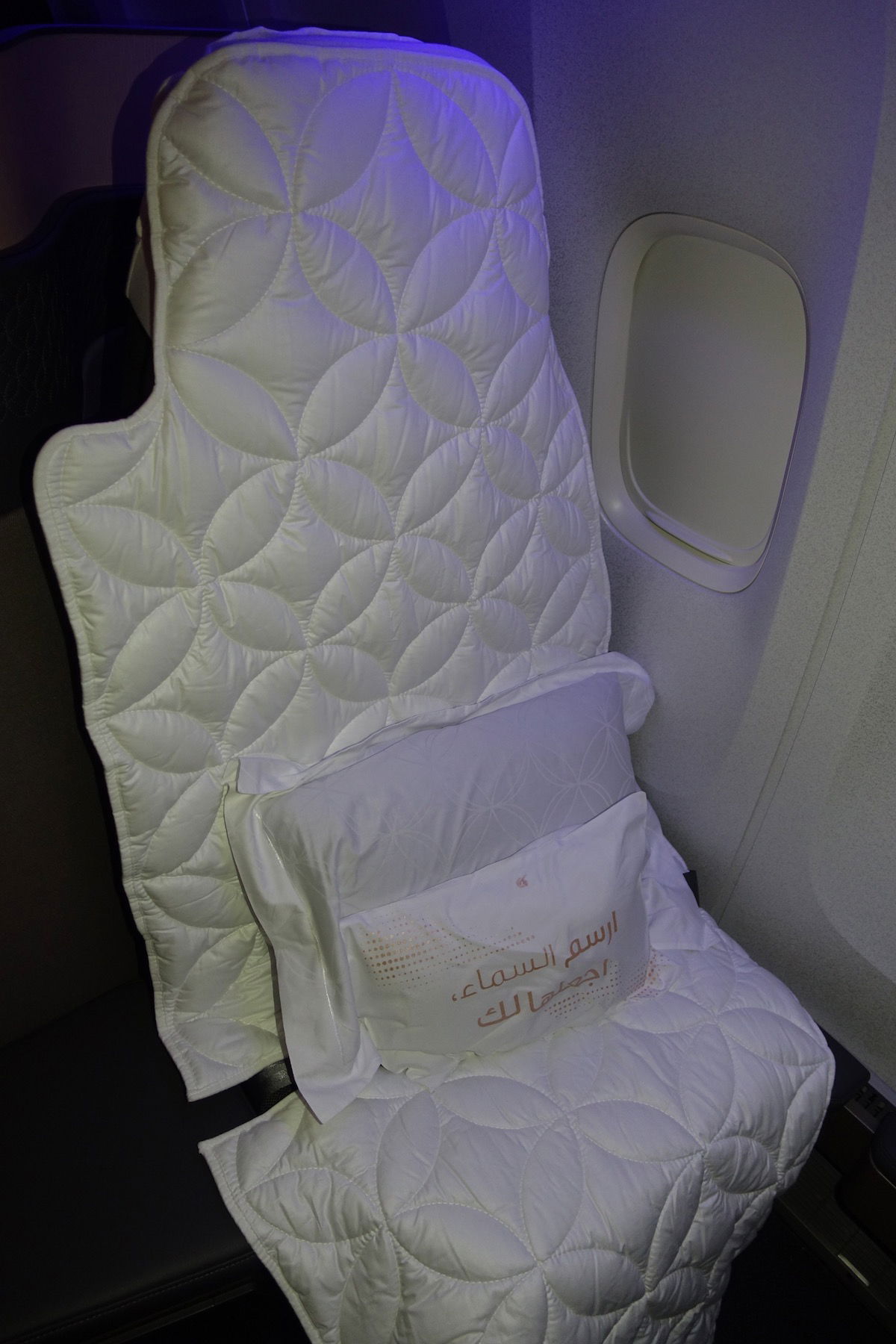 Qatar Airways Qsuites bedding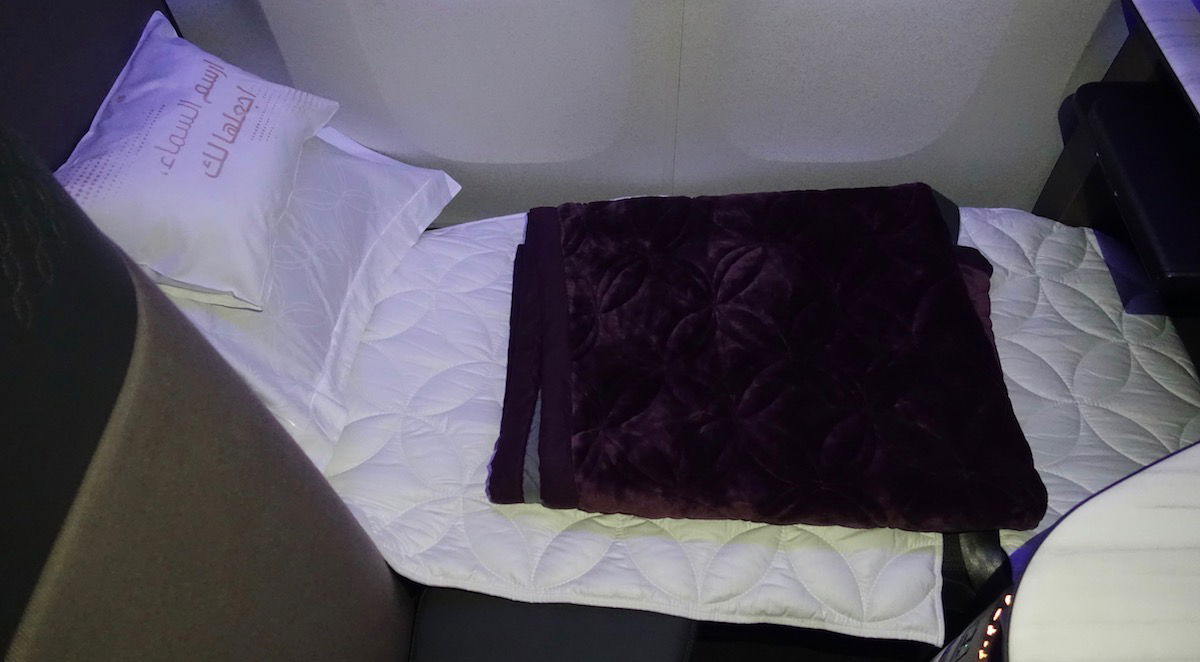 Qatar Airways Qsuites bed
I couldn't wait to close the door to my business class suite. Ah, how lovely!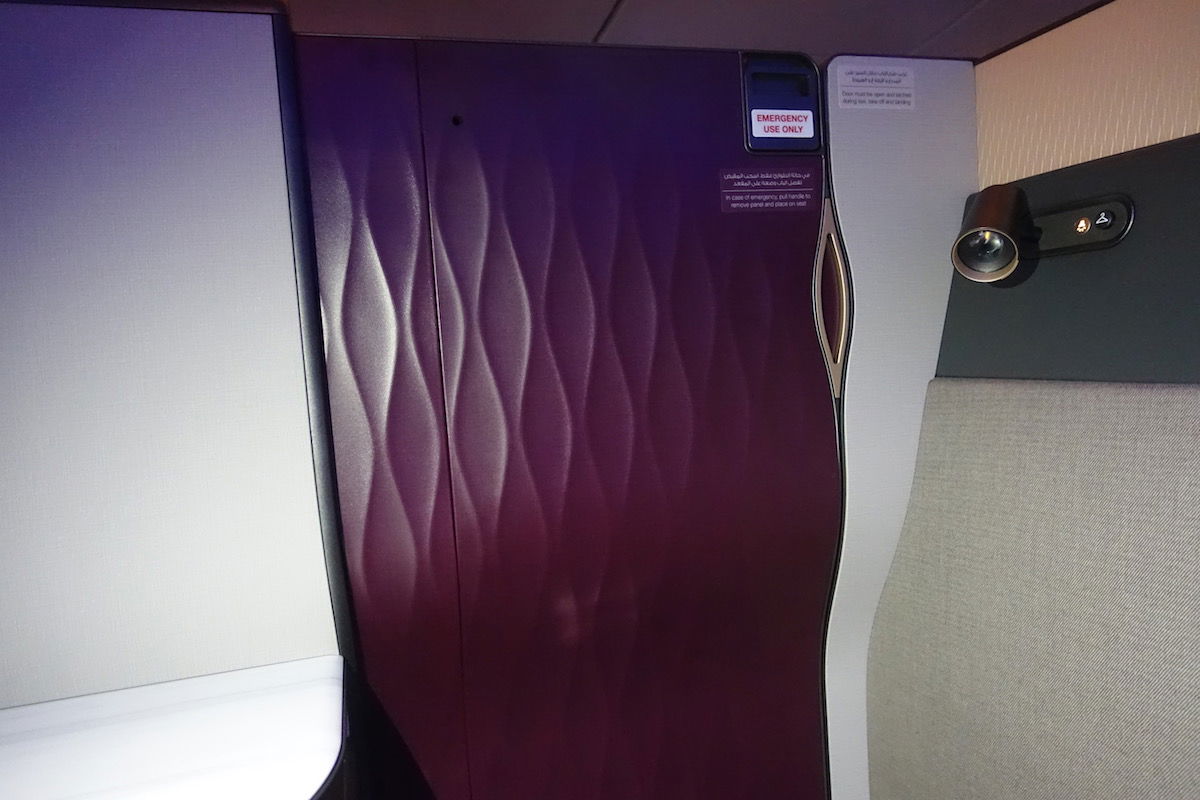 Qatar Airways Qsuite with door closed
The bed was wide and spacious, and I didn't have any issues with being able to sleep with my knees bent, which was my fear when I first saw this configuration. My one complaint about the bed is that it's on the hard side. Earlier I said that the seat was hard, so I feel like Qatar Airways should maybe offer a more plush mattress pad. I didn't find the seat uncomfortably hard, though I would have certainly preferred if it were softer.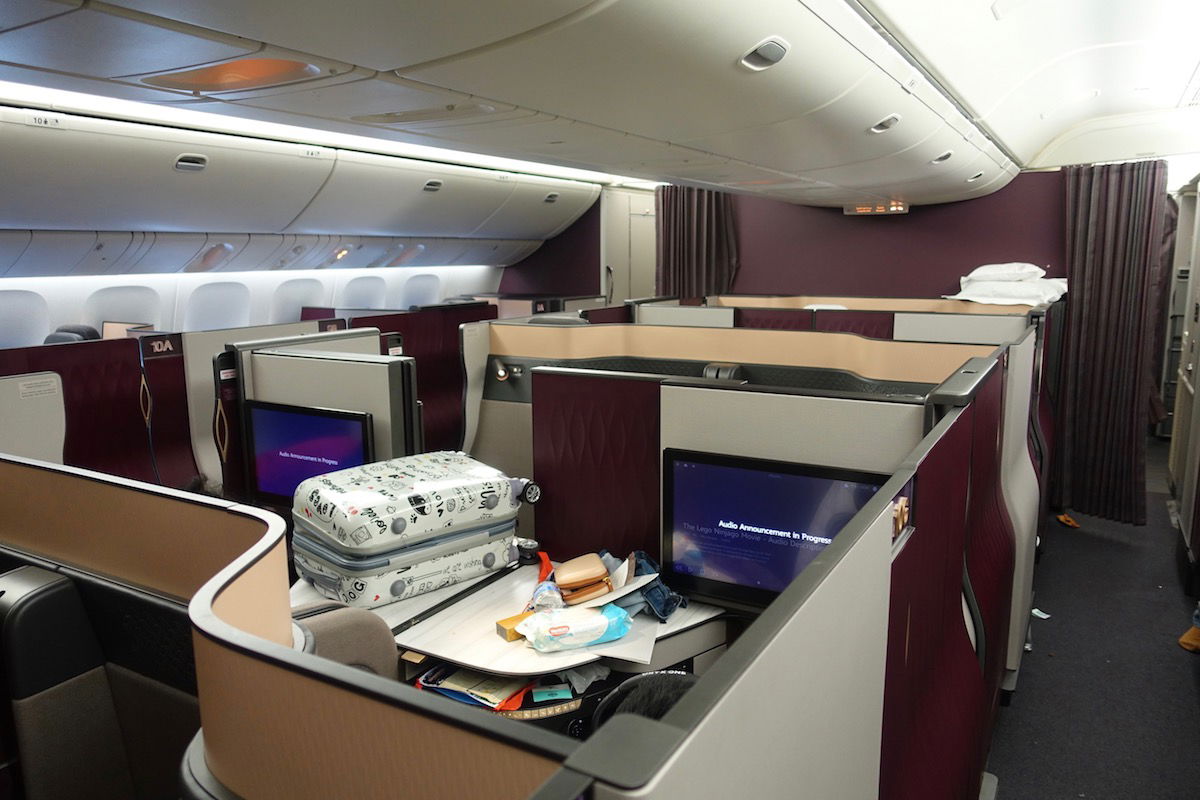 Qsuites cabin 777
I slept extremely well, and got close to seven hours of sleep. When I woke up we were about 2hr40min from arrival in Doha, flying over Turkey.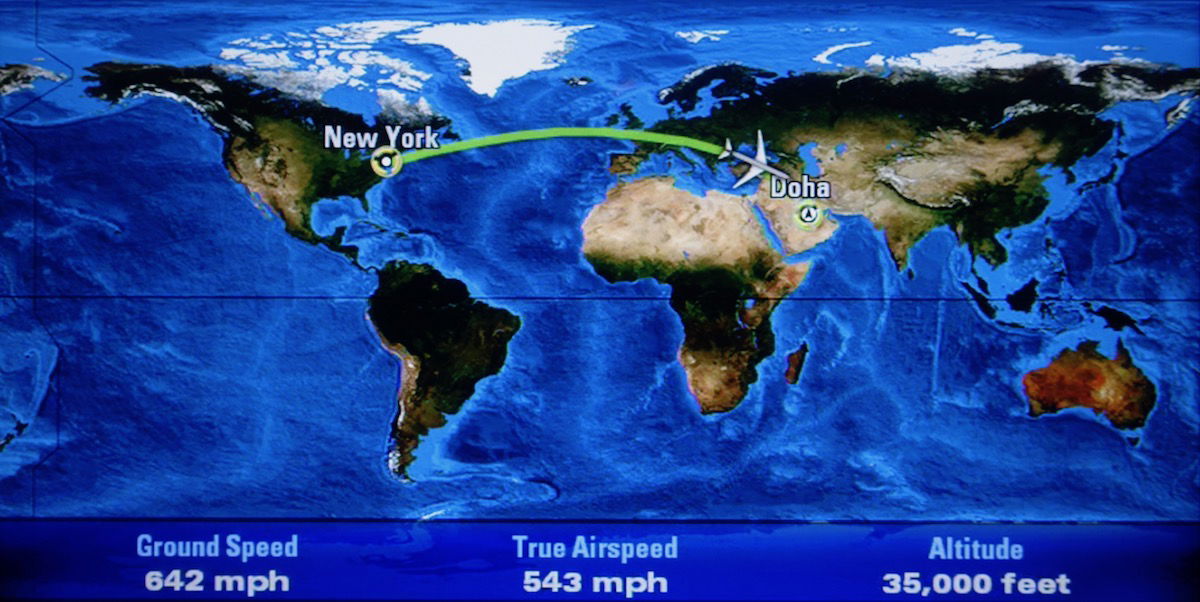 Airshow enroute to Doha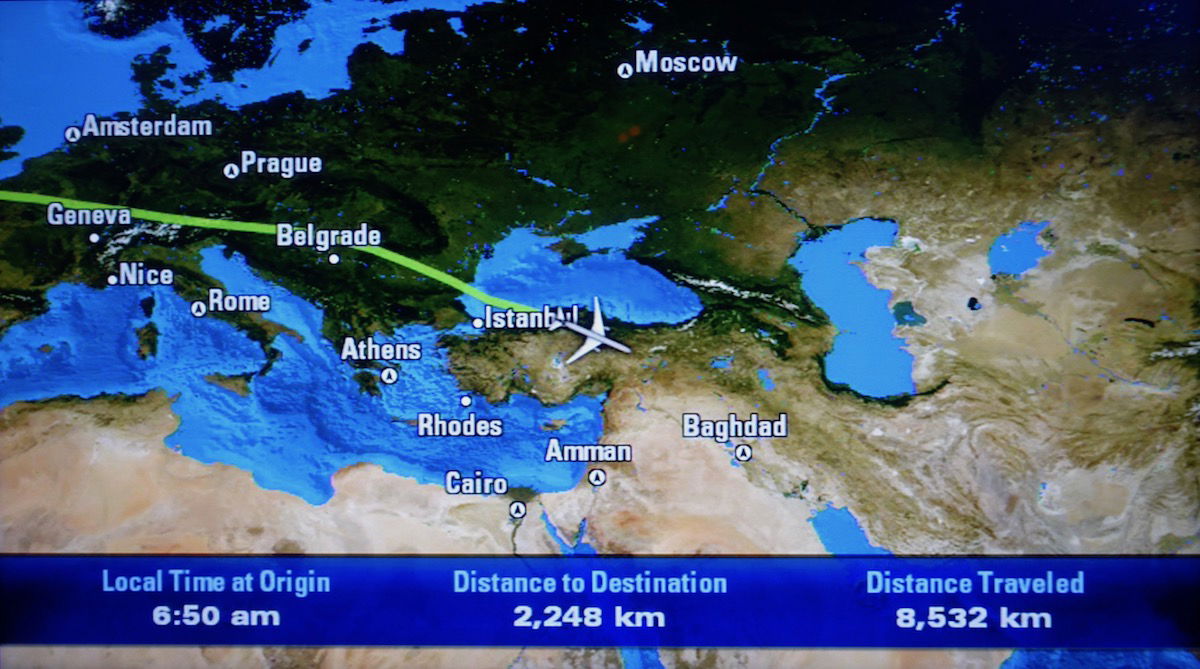 Airshow enroute to Doha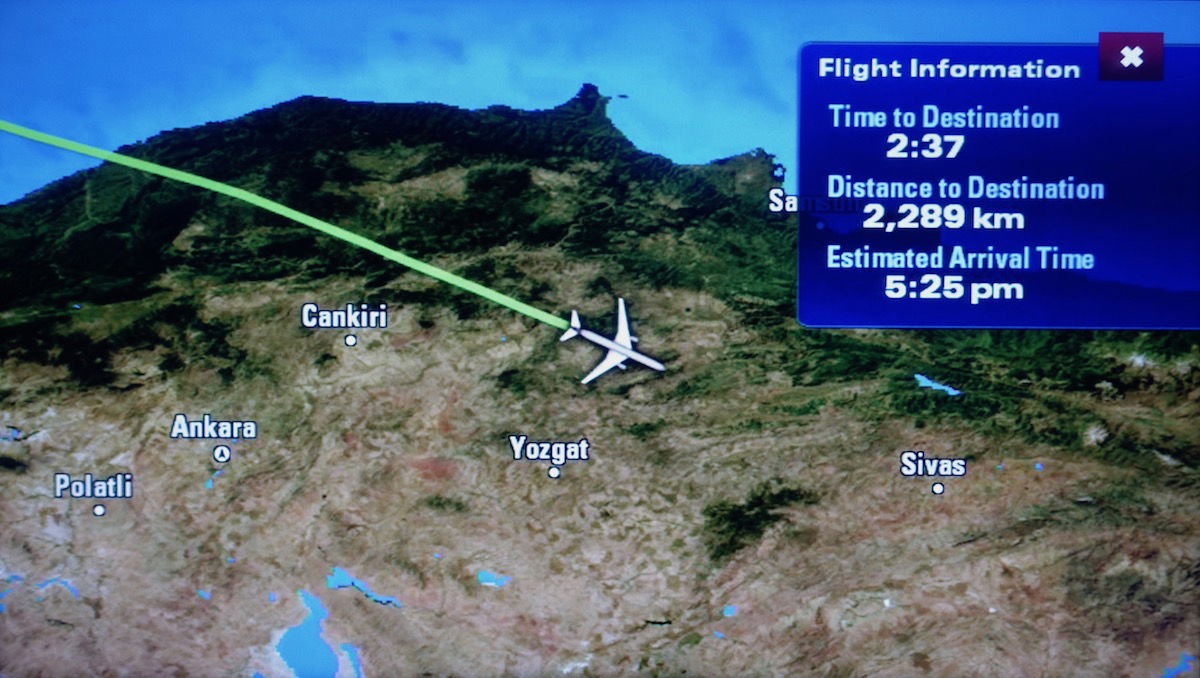 Airshow enroute to Doha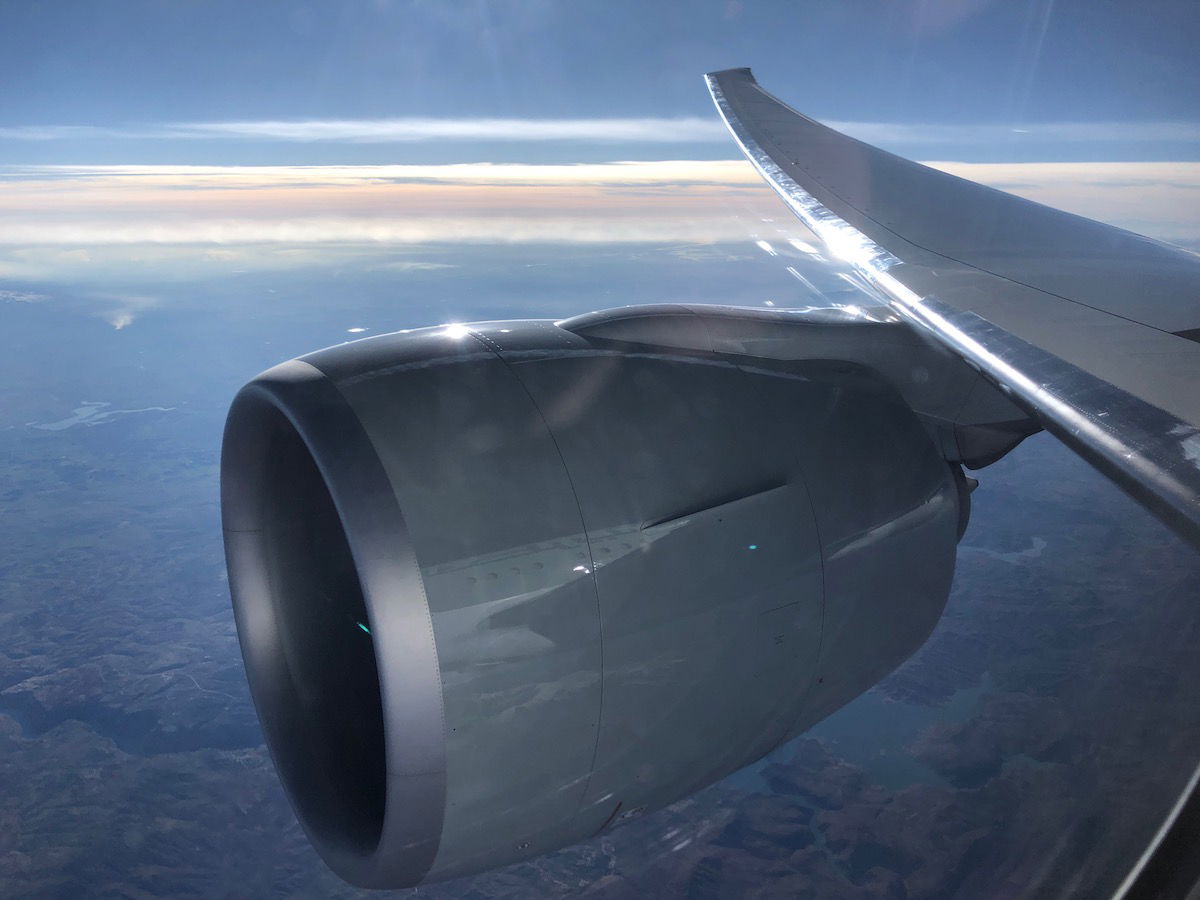 View over Turkey
I should mention that the entertainment system was broken for the first few hours of the flight. The crew was extremely apologetic (the cabin manager even came to my seat and said "I know you paid a lot of money for your ticket, I am so embarrassed," I said "it's alright, don't worry about it," and she responded with "no, it is not alright"). However, when I woke up the system was working properly again.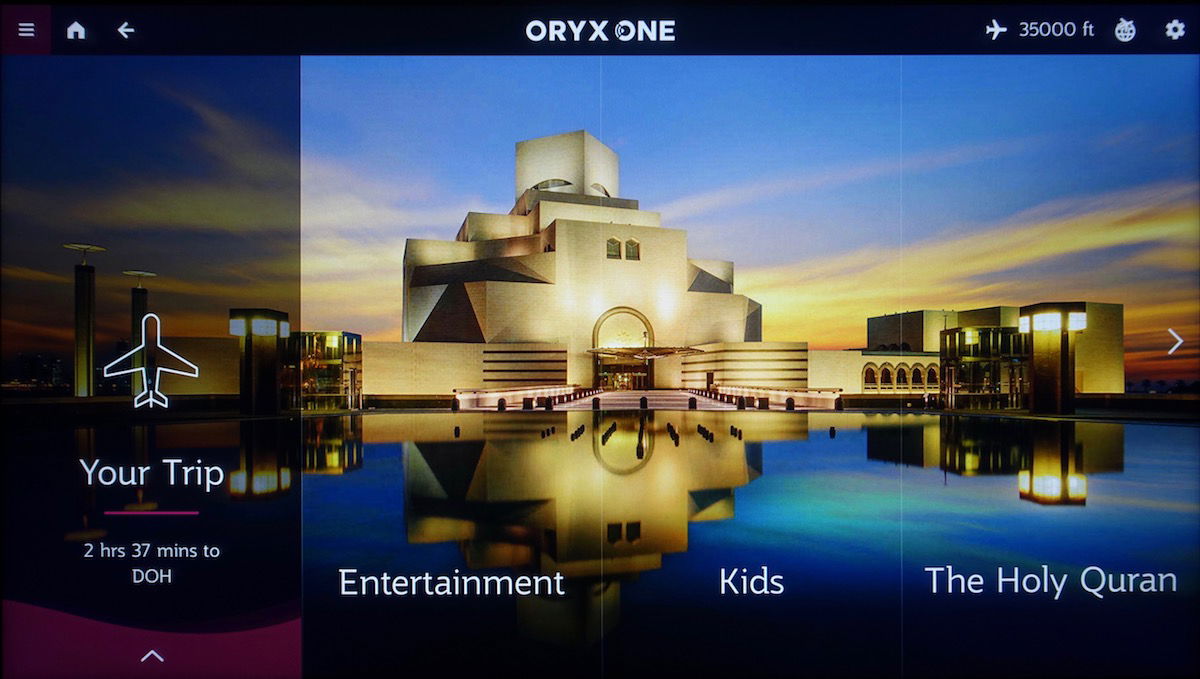 Qatar Airways inflight entertainment
Qatar Airways has one of the best entertainment selections in the sky. The only system I prefer is Emirates' ICE system.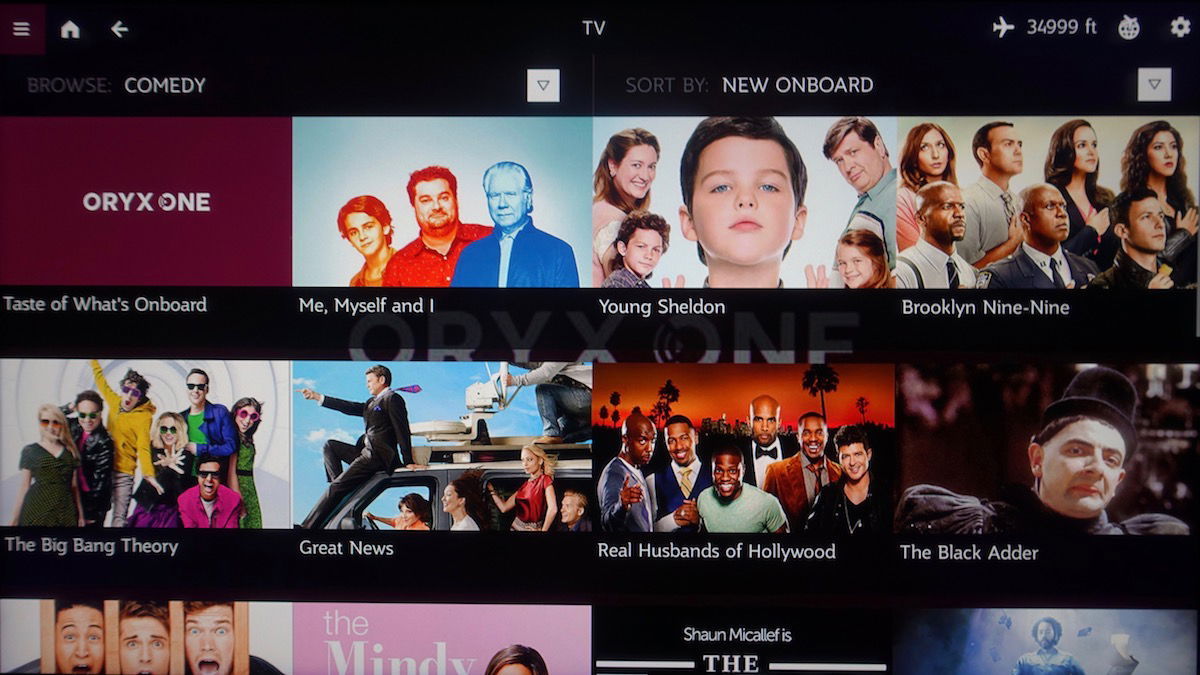 Qatar Airways entertainment selection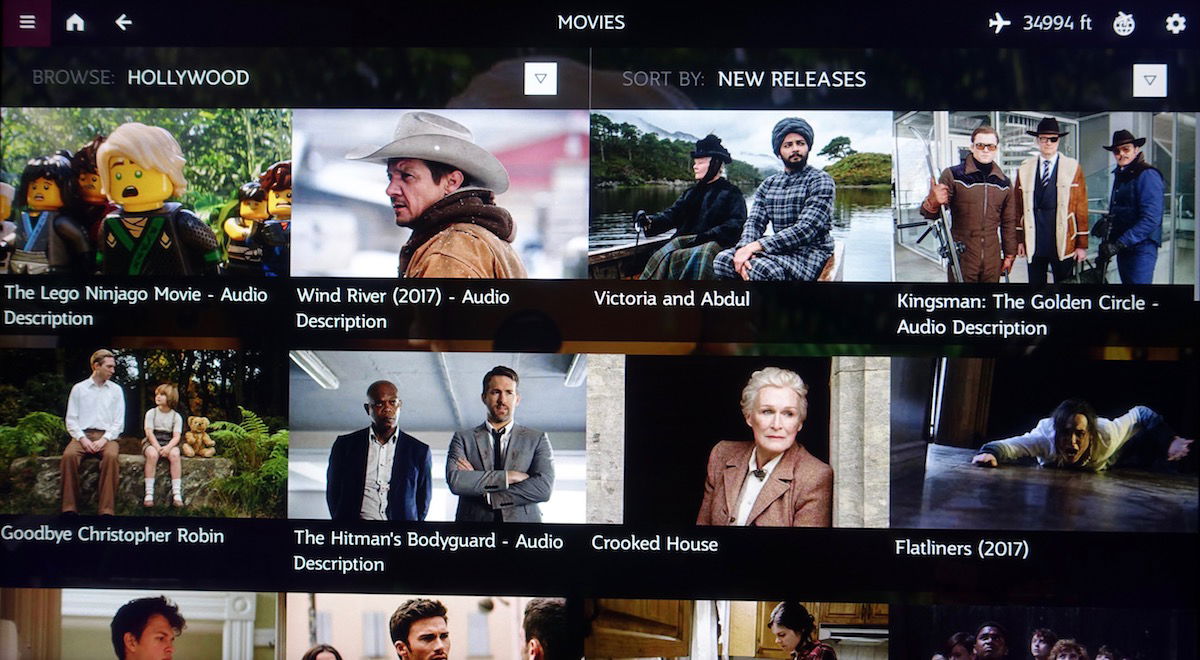 Qatar Airways entertainment selection
I decided to watch "Victoria and Abdul." While not a movie that would usually be up my alley, I thought it was excellent.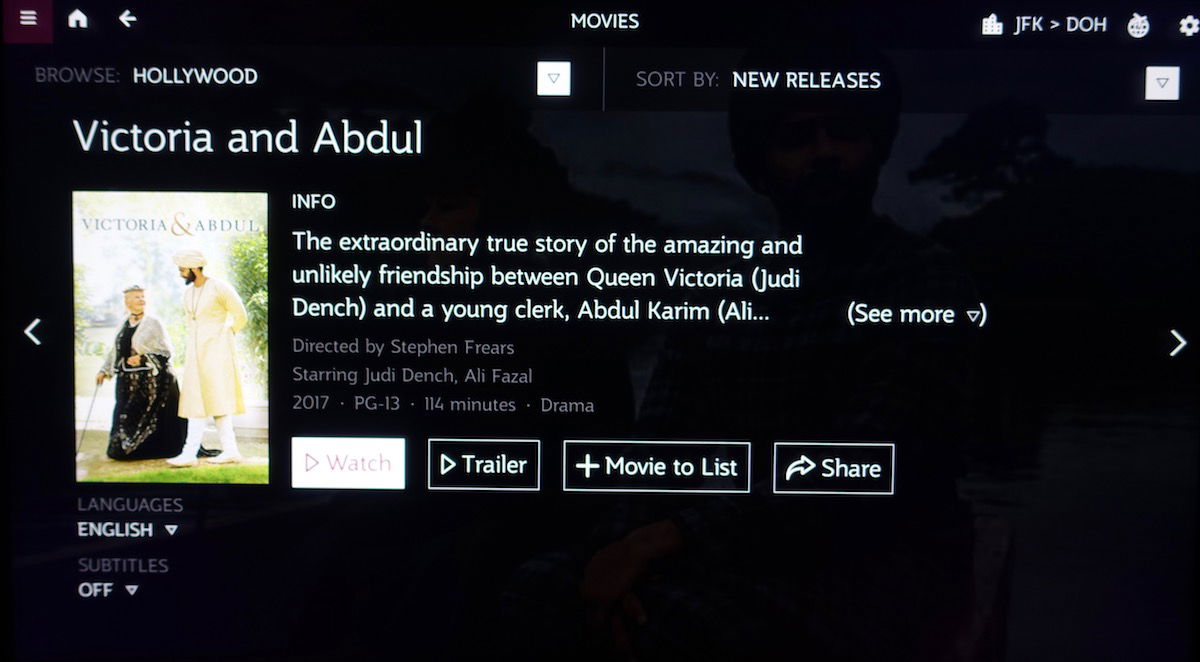 Qatar Airways entertainment selection
I also later watched some "Fresh Off The Boat."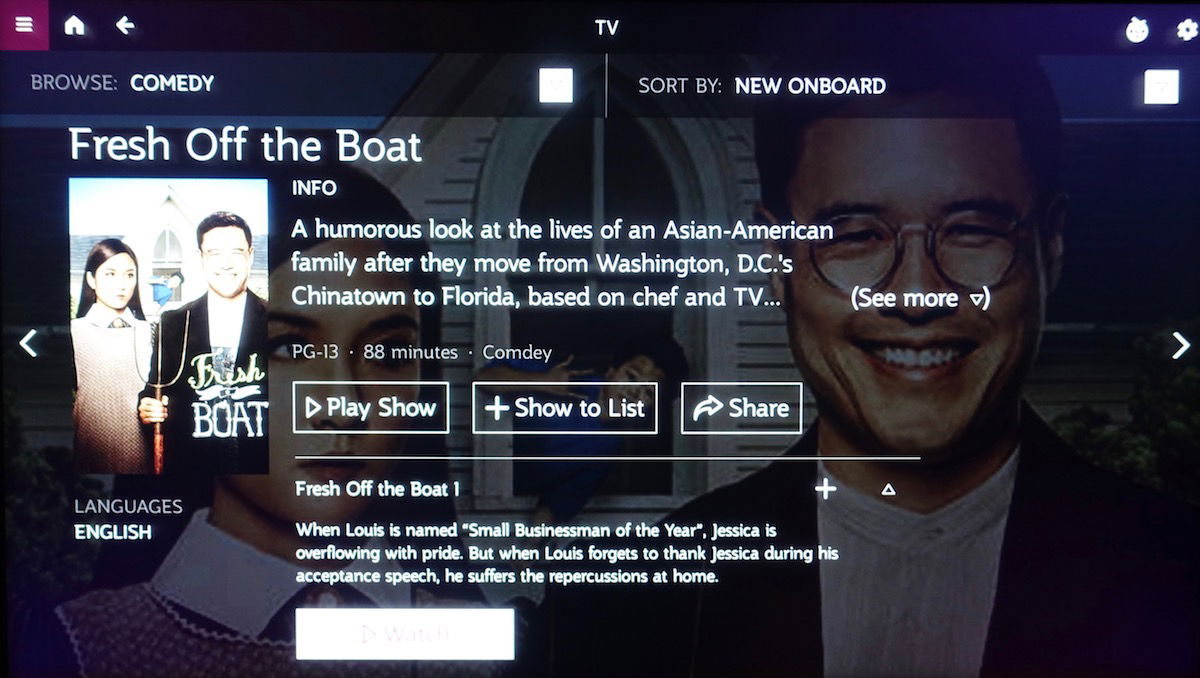 Qatar Airways entertainment selection
While Qatar Airways' 777s with Qsuites have Wi-Fi installed, they're only now in the process of getting it switched on, so unfortunately my flight didn't have Wi-Fi.
Upon waking up I ordered my favorite Qatar Airways drink, the saffron karak chai, and was offered a box of Godiva chocolates to go along with it.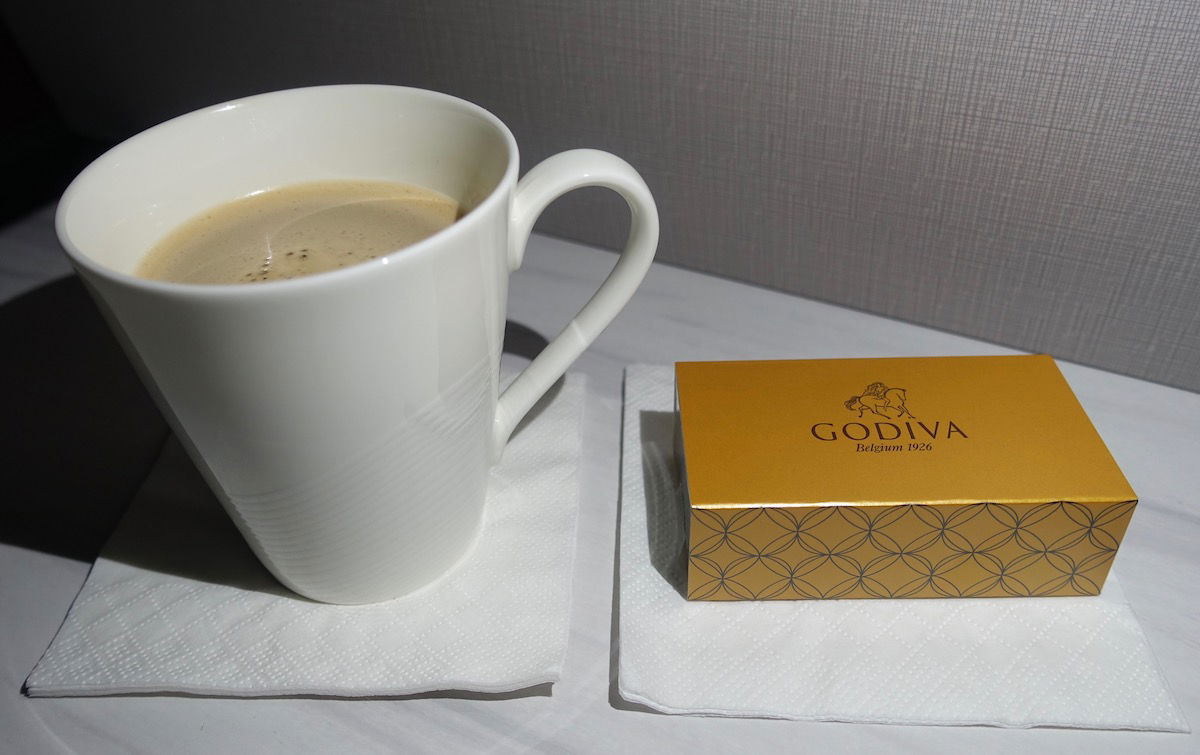 Qatar Airways business class drink — karak chai and Godiva chocolates
Just over two hours before landing I decided to order breakfast. I was served about 15 minutes after placing my order.
To start I had a cappuccino, banana and coconut smoothie, and greek yogurt with cherry compote and toasted granola with nuts. I was also offered a breadbasket, but said no to that.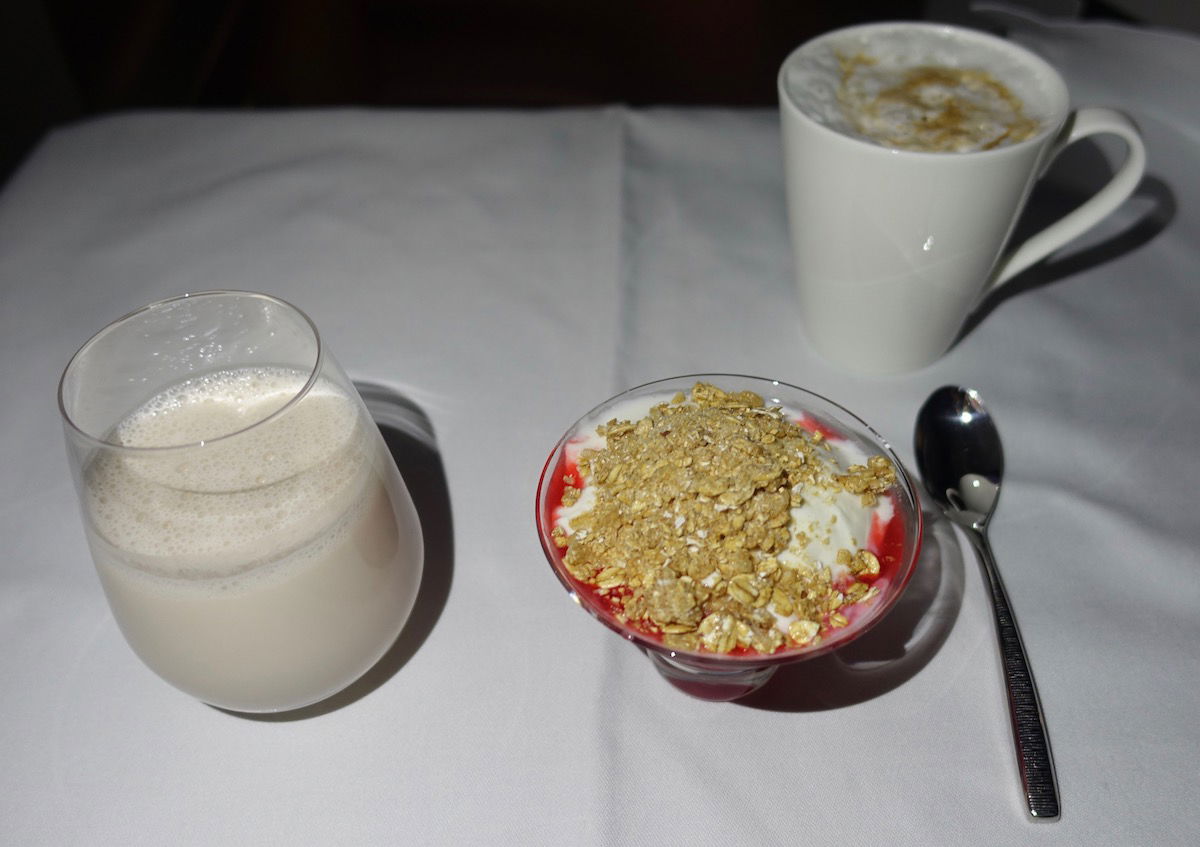 Qatar Airways business class breakfast — smoothie, yogurt parfait, and cappuccino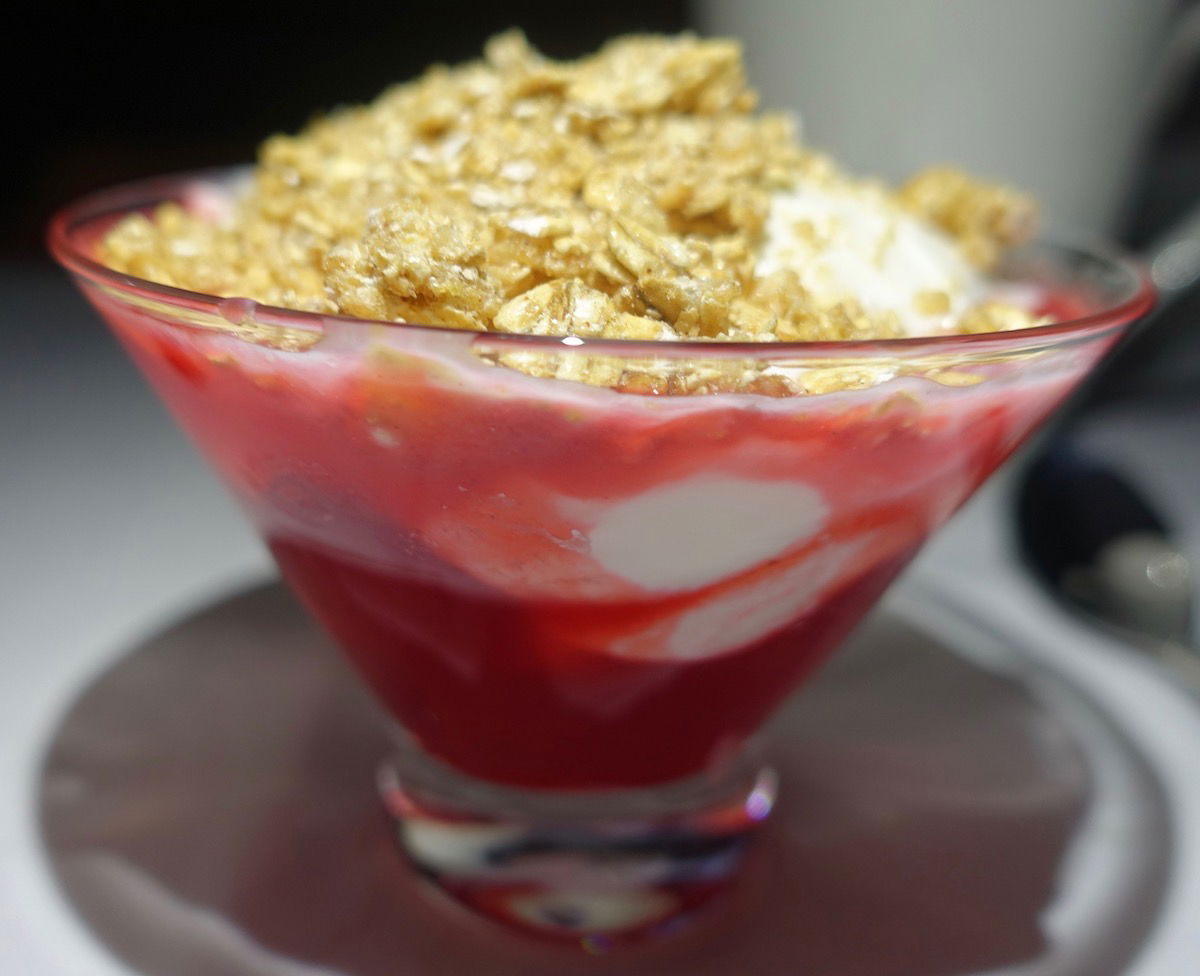 Qatar Airways business class breakfast — yogurt parfait
For the main course I had the cheddar cheese omelet with grilled chicken sausage.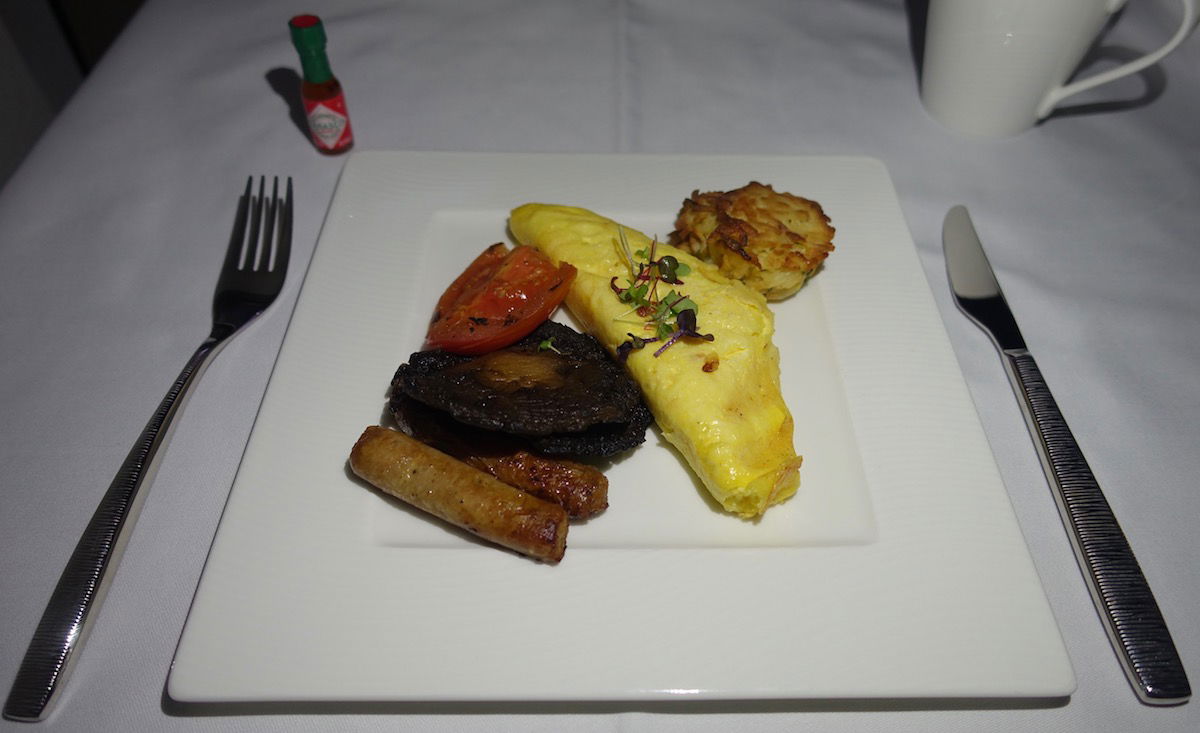 Qatar Airways business class breakfast — omelet
About an hour before landing the crew started to turn up the lights in the cabin.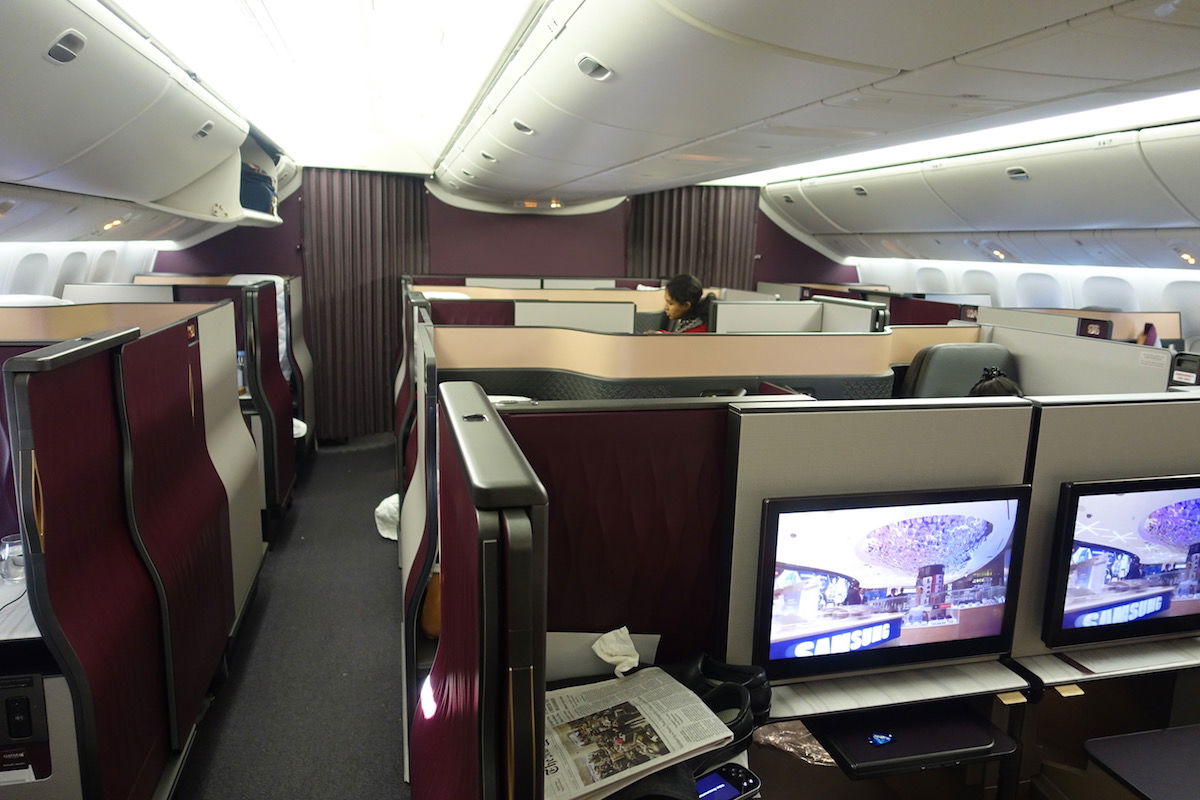 Qsuites cabin 777
40 minutes before landing the captain announced that we'd start our descent within the next 10 minutes. Moments later the crew began their pre-landing preparations. Qatar Airways consistently prepares the cabin for landing super early, which I find sort of annoying, since you already have to put your seat upright and open all window shades. As we descended Angela came by to thank each business class passenger for flying Qatar Airways, and get feedback on Qsuites.
As we descended, the Qatar Airways "No Borders, Only Horizons" ad was screened throughout the cabin.
I spent the entire descent looking out the window, as the views of the sunset were gorgeous.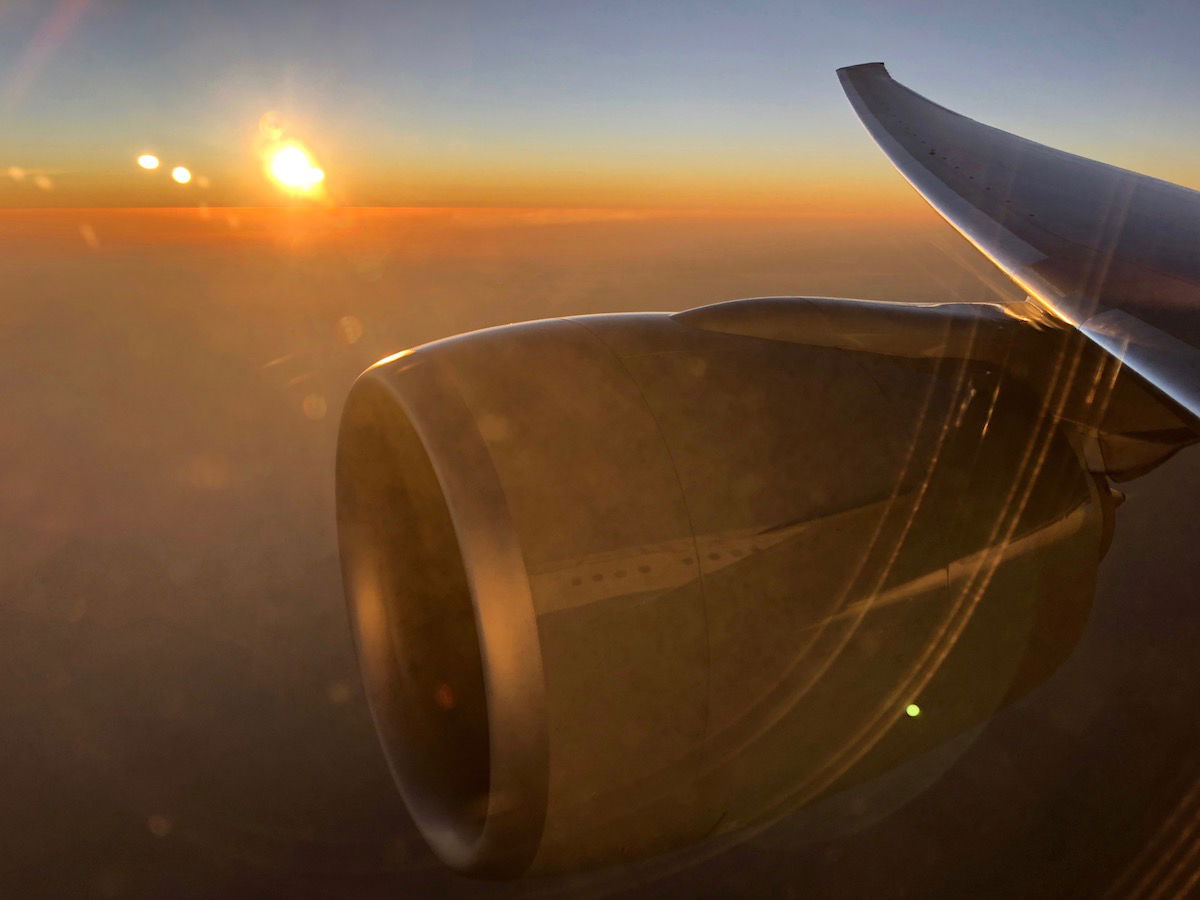 Sunset approaching Doha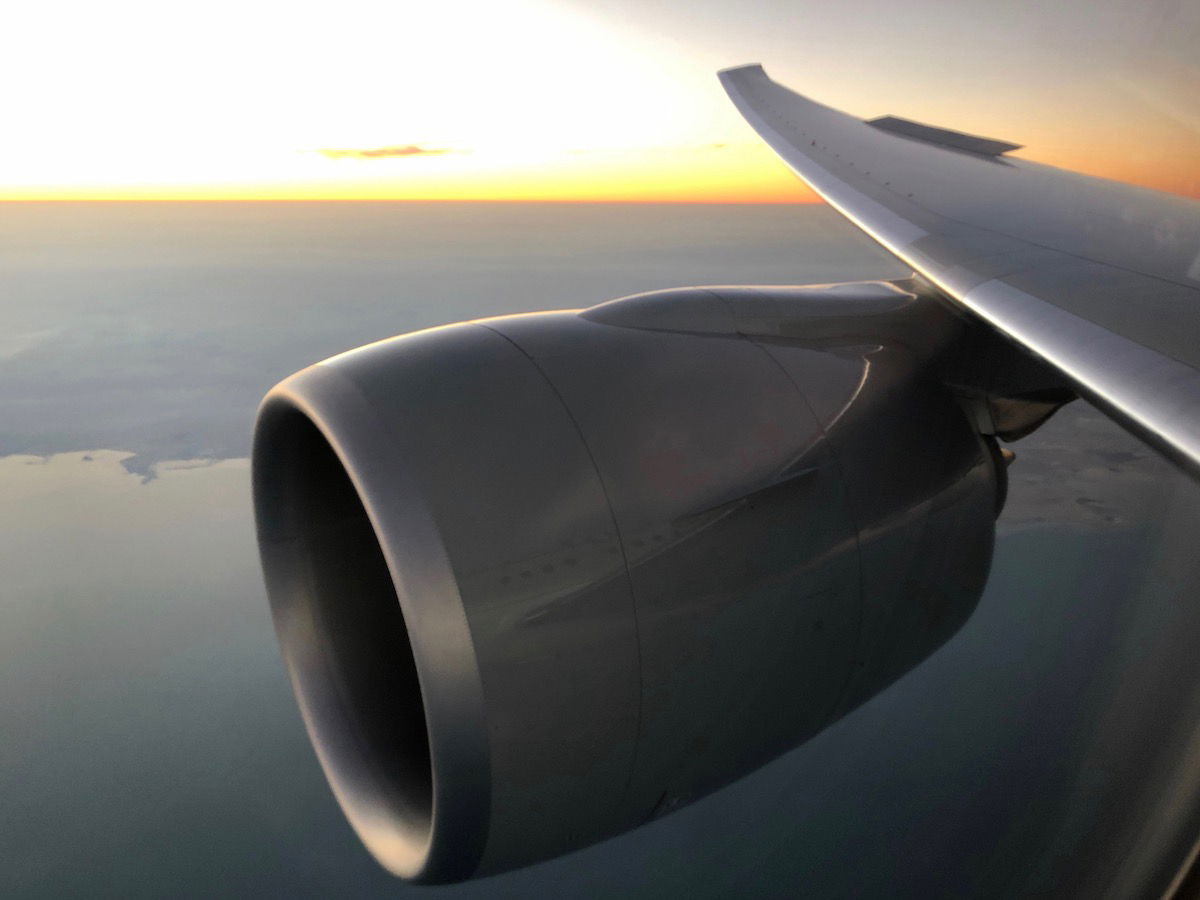 View approaching Doha
Our descent (and entire flight, for that matter) was smooth, and we touched down at Hamad International Airport at 5:25PM.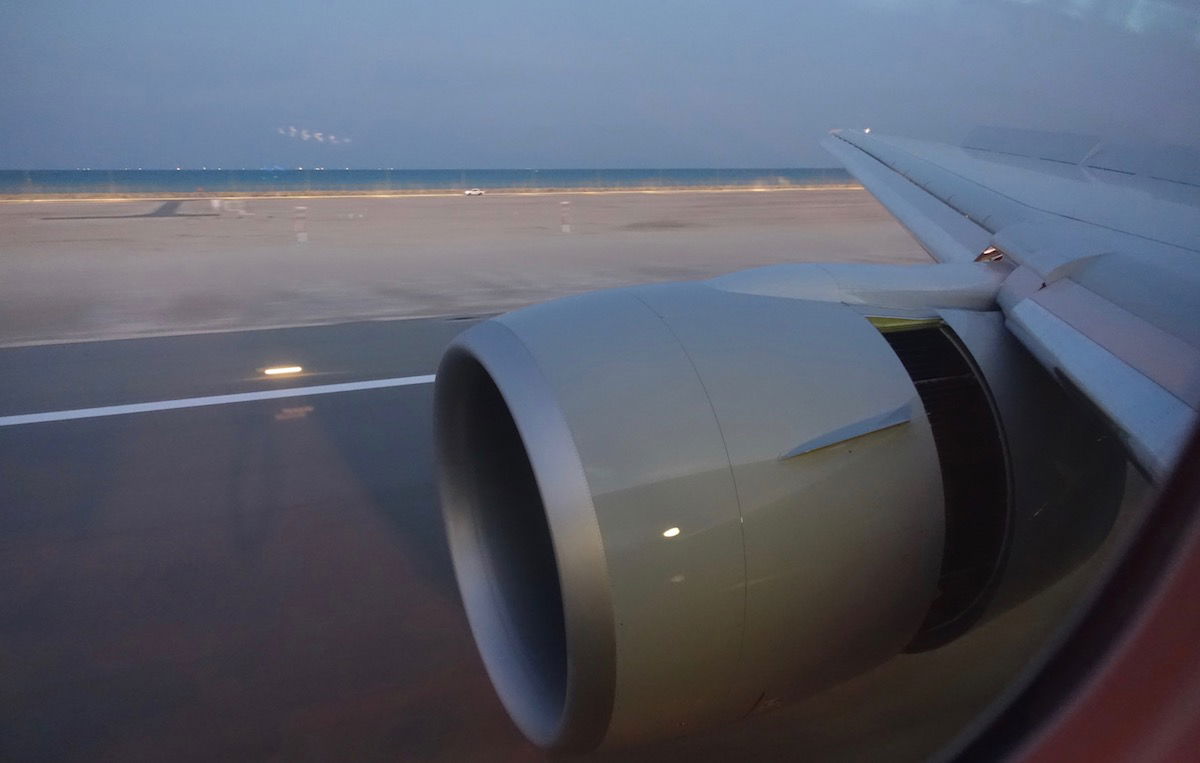 Touchdown Doha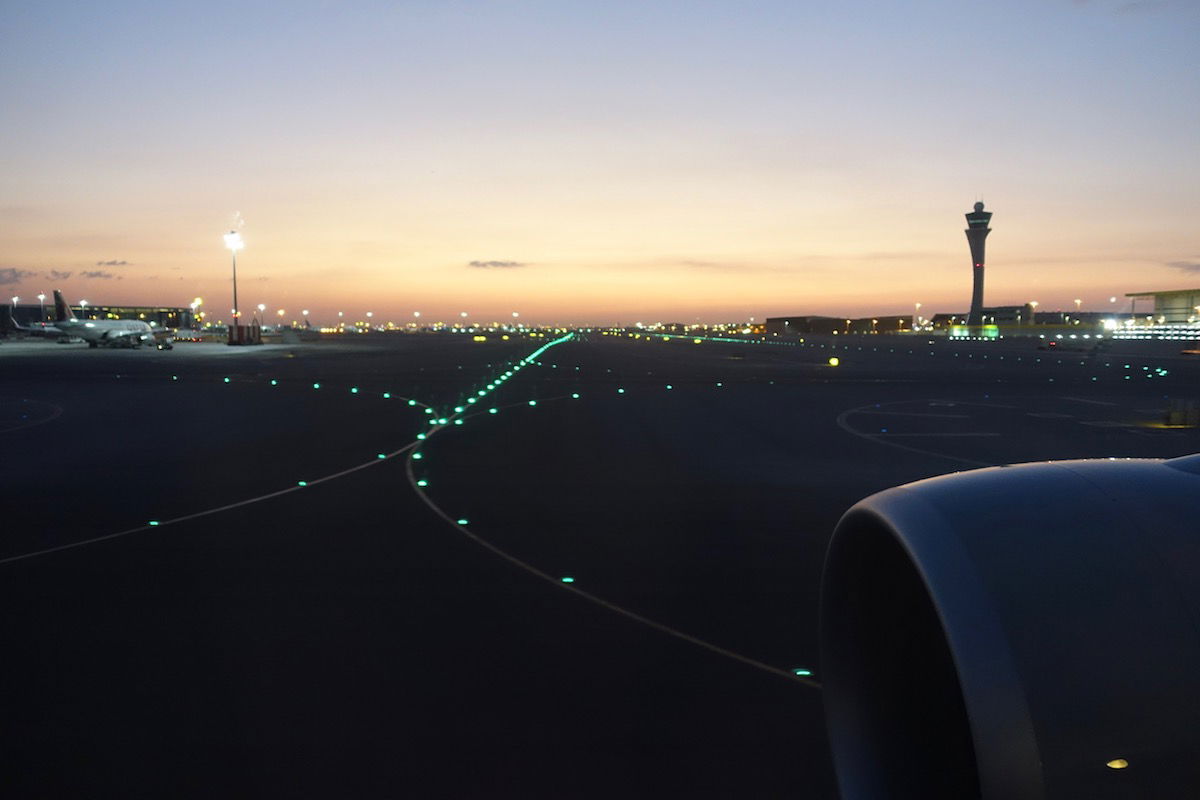 Taxiing Doha Airport
From there we had a short five minute taxi to our arrival stand, where we arrived at 5:30PM. I find it disappointing how often flights arrive and depart from remote stands at Hamad International Airport, given how new the airport still is. I thought it was the build with future growth in mind? It reminds me of the old Doha Airport.
On the plus side, being so close to a shiny new 777 is also pretty cool…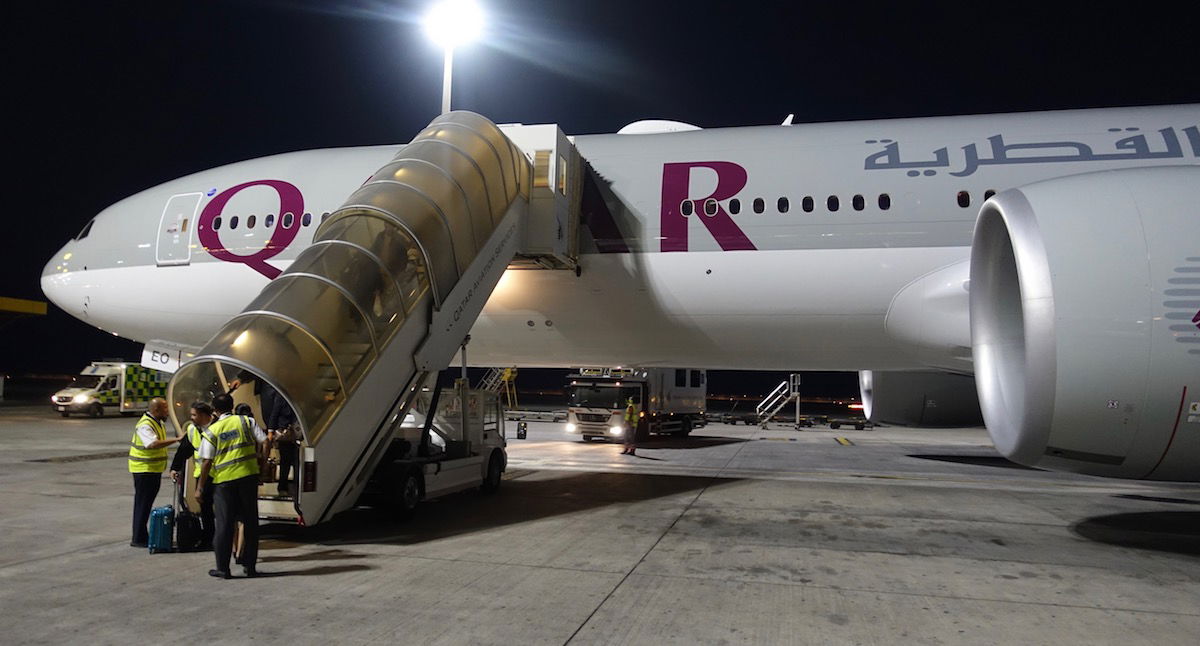 Qatar Airways 777 upon arrival in Doha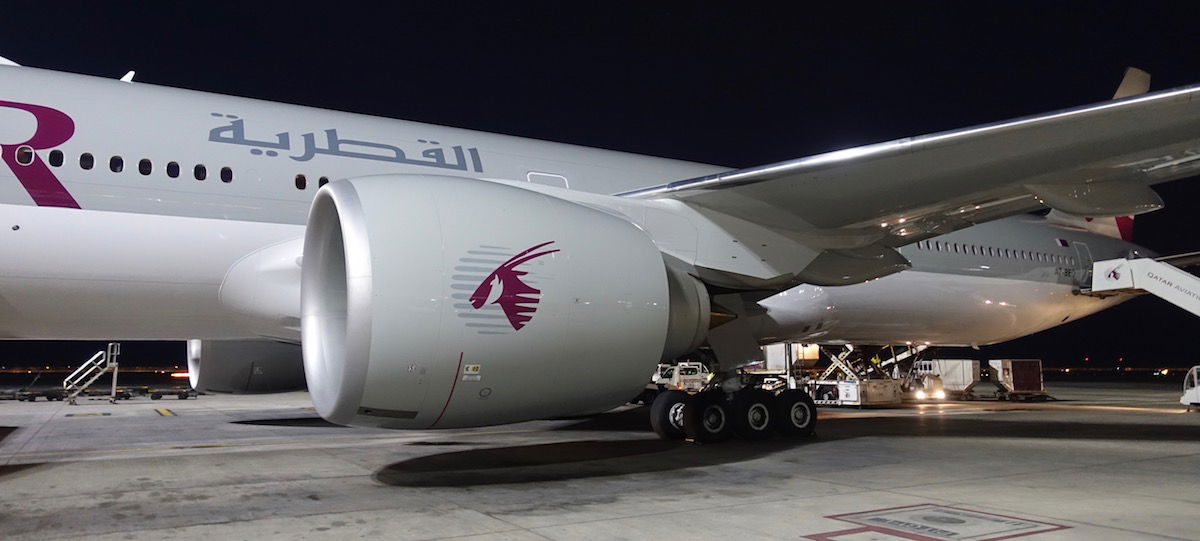 Qatar Airways 777 upon arrival in Doha
On the plus side, at least Qatar Airways consistently has separate premium cabin buses, so you don't have to wait forever or be too crowded. The drive to the terminal took just a few minutes.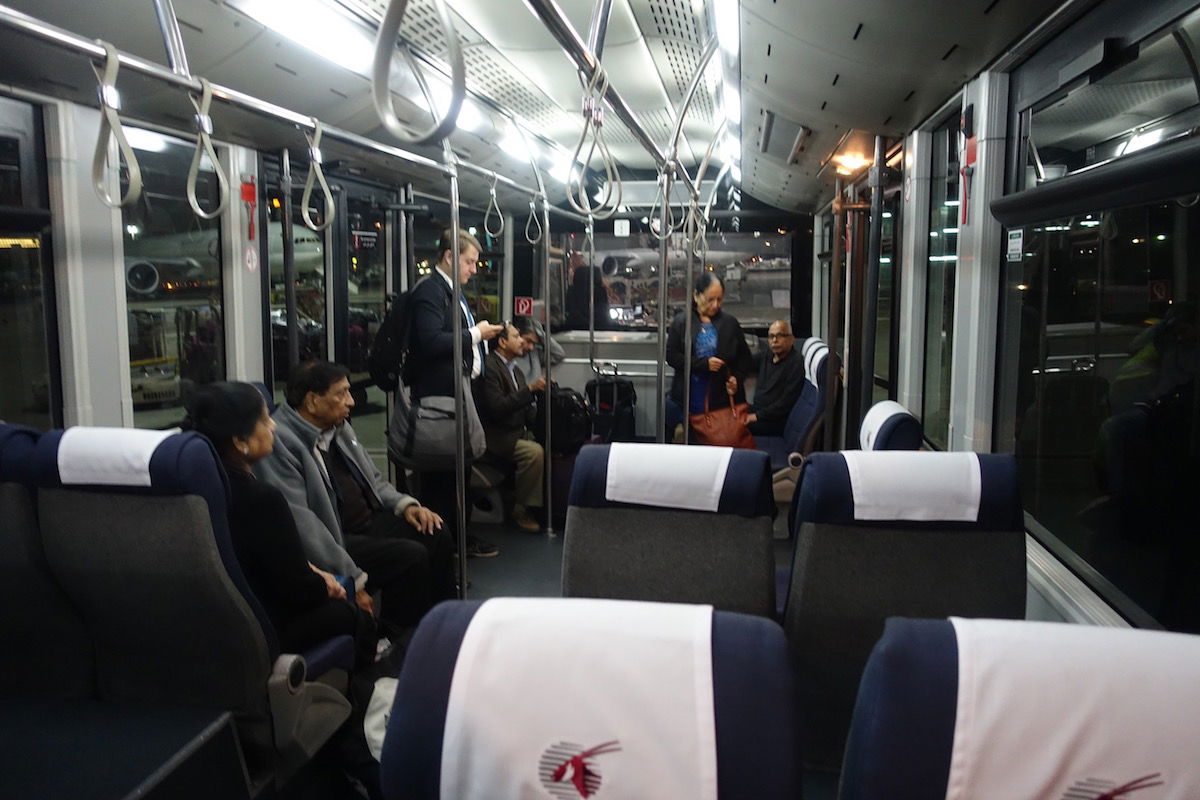 Bus to terminal at Doha Airport
Qatar Airways Qsuites bottom line
I had high hopes for Qatar Airways' new Qsuites, but the experience exceeded even my highest expectations. Before Qsuites was introduced, I already argued that Qatar Airways has the world's best business class. They have an incredible soft product, with dine on demand, excellent food, great champagne, top notch coffee drinks, pajamas, amenity kits, and much more. When you get a good crew on Qatar Airways (as I had on this flight), their business class is the best in the world, and feels a lot like first class.
But now that they have this incredible new seat they've just widened the gap between them and any other competitors. Qsuites is not only a spacious and private concept, but it's also clear that they put thought into every last detail. Qatar Airways hit it out of the park with Qsuites.
While I know long time readers know this, for anyone who is new to the blog or finding this review through Google, let me emphasize that I paid cash for my business class ticket. This isn't a paid review, I didn't tell the airline I was on the flight for review purposes, and for that matter I've been highly critical of Qatar Airways in the past.
But they've truly revolutionized business class with their new Qsuites. Amazing job, Qatar Airways. After flying Qsuites it's tough to go back to any other business class.