While all airlines want to do everything they can to optimize the boarding process and make it as efficient as possible, every airline uses a different method to accomplish that. It's interesting that even though they all have the same goal, they come to wildly different conclusions about the most efficient way to board planes.
It's not unusual to see airlines modify boarding processes. For example, in 2017 American modified their boarding process a couple of times. It looks like it's now United's turn to test out something new. United is now trialing a new boarding process at select gates at several airports.
Of the legacy airlines, United's boarding process most closely resembles the Southwest Airlines boarding model, in my opinion. The airline has five boarding groups, and passengers can line up in their boarding group whenever they'd like. There are pros and cons to this system:
The benefit is that passengers always know exactly where they need to be, and it's easy to figure out who is and isn't supposed to board at a given point
The downside is that it causes people to line up to board much earlier than they'd otherwise do so, which causes crowding in the gate area and also diminishes the experience, since more people stand in line stressed rather than sitting down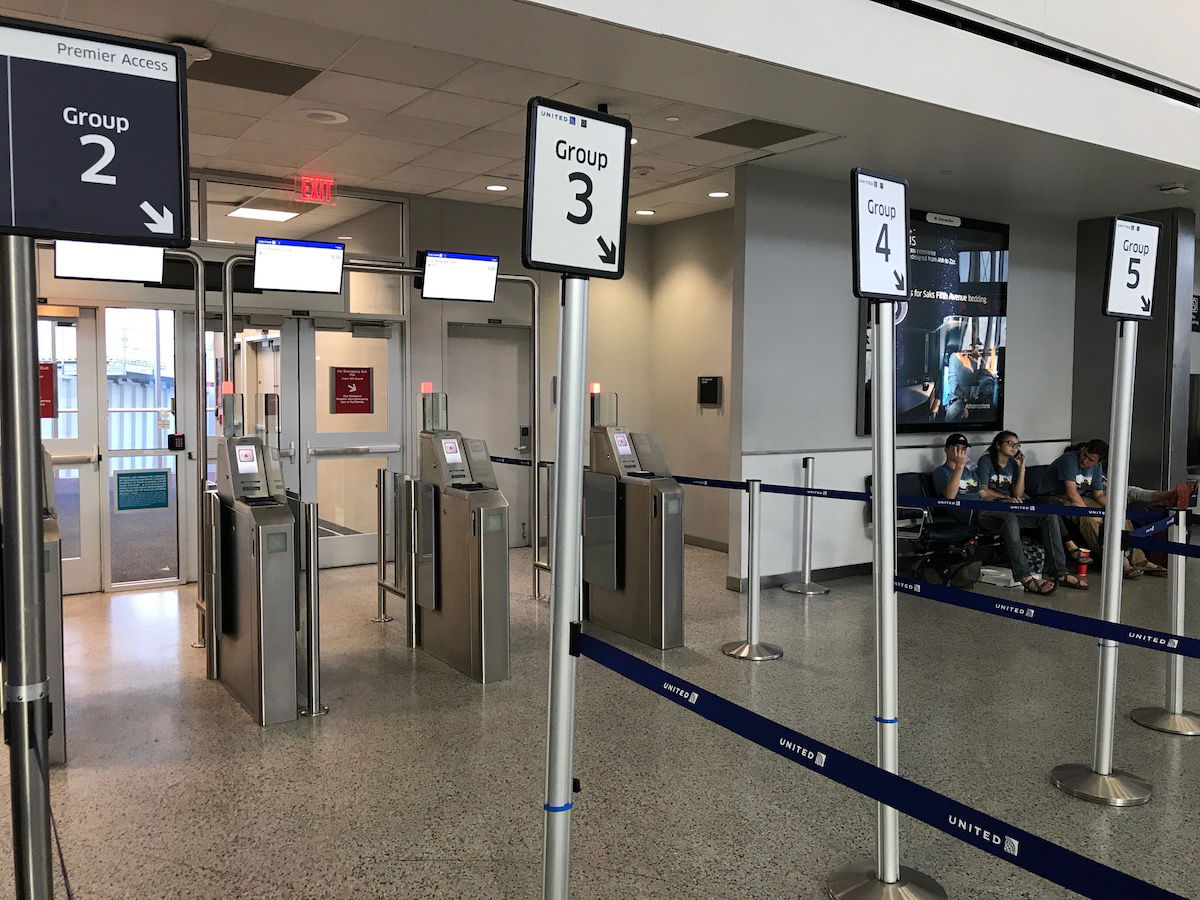 That's why United is testing a new boarding process, where we'll see them eliminate the option of lining up way in advance, even if you're in the last boarding group. Bobby D in the Ask Lucky forum shares the email he received from United regarding this trial. Here's how the new boarding process that they're testing is described:
Select customers will still be invited to pre-board as they are with the current boarding process. Beyond that, here are some of the changes you may see if your gate is testing a new process:

Earlier boarding: On select flights, customers traveling in the premium cabin and United MileagePlus Premier 1K members will be invited to board before Group 1.
No need to line up before your group is called: Simplified lanes with new signs will allow you to relax at the gate or within the airport longer.
Smaller group sizes for select flights: With fewer customers in your group, you'll experience less crowding while boarding the aircraft.
More efficient boarding: Following priority boarding groups, we'll board customers sitting in window seats first and then middle and aisle seats.
Less crowding: Fewer lines will create more space and easier access to the boarding door for customers existing the plane from the previous flight and during pre-boarding.
United will just have two boarding lanes, labeled "Group 1" and "Group 2." Those passengers (first class passengers and elite members) will be able to line up in advance, and after that passengers in Groups 3-5 (window, middle, and aisle seats) will be invited to be board through the Group 2 lane when it's time for them to board.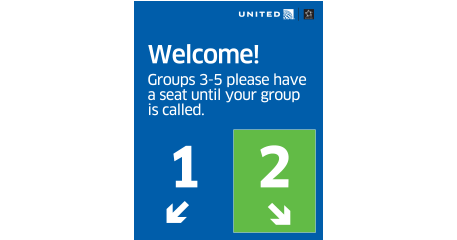 United says that these changes are in response to customer feedback, as they've asked for a better boarding process.
What do you make of the new boarding process that United is testing?