On Tuesday I flew from Detroit to Beijing on Delta's new A350, which featured their brand new business class with doors at every seat.
I shared my initial impressions of the new seat yesterday. The way I see it, this is a great new product, though it's nowhere close to being as good as Qatar Airways' Qsuites. Qatar Airways' business class is more spacious, has much better attention to detail with the little touches, and looks much better.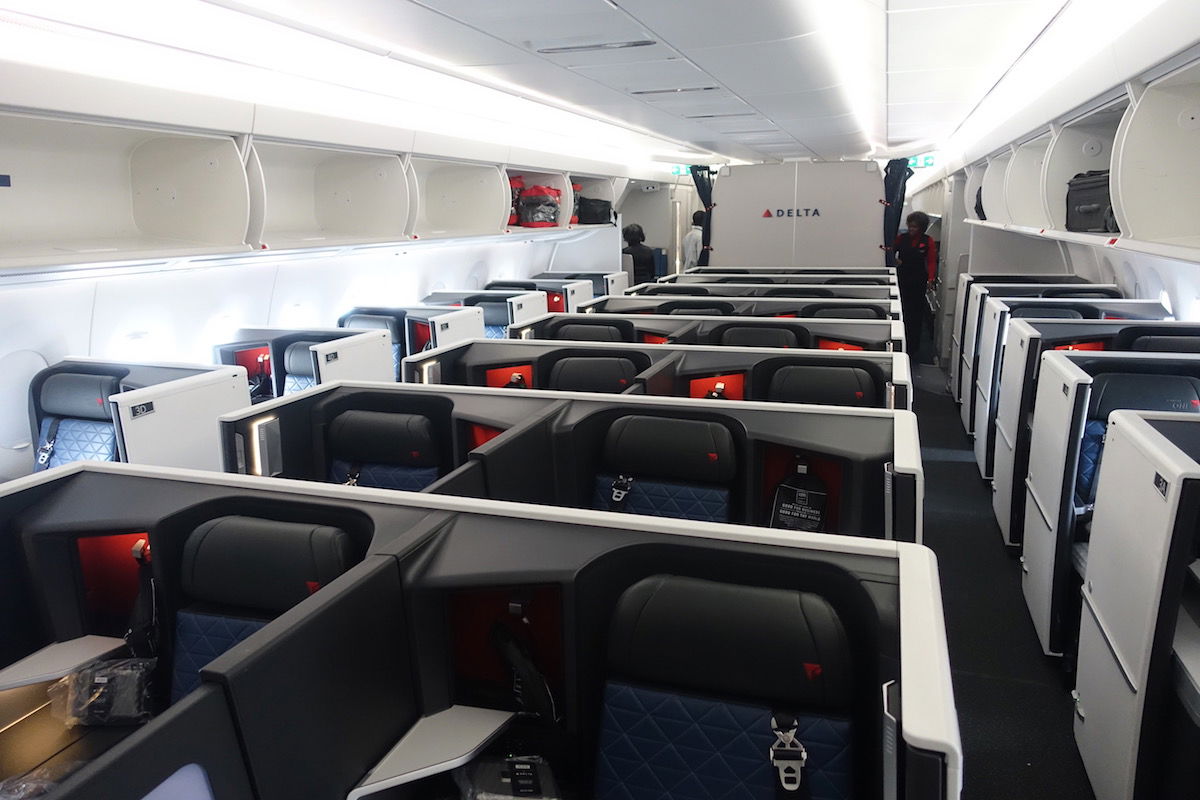 While I noted the seat's deficiencies, I came to the following conclusion:
The new Delta One Suite exceeded my expectations. I think it's the world's second best business class seat, after Qatar Airways' Qsuites, and I'd choose this over a reverse herringbone seat or Apex Suite. I was pleasantly surprised by the width of the seat and the footwell (which was my biggest concern), while I was disappointed by the lack of attention to detail in terms of the little touches of the seat, especially in comparison to Qsuites.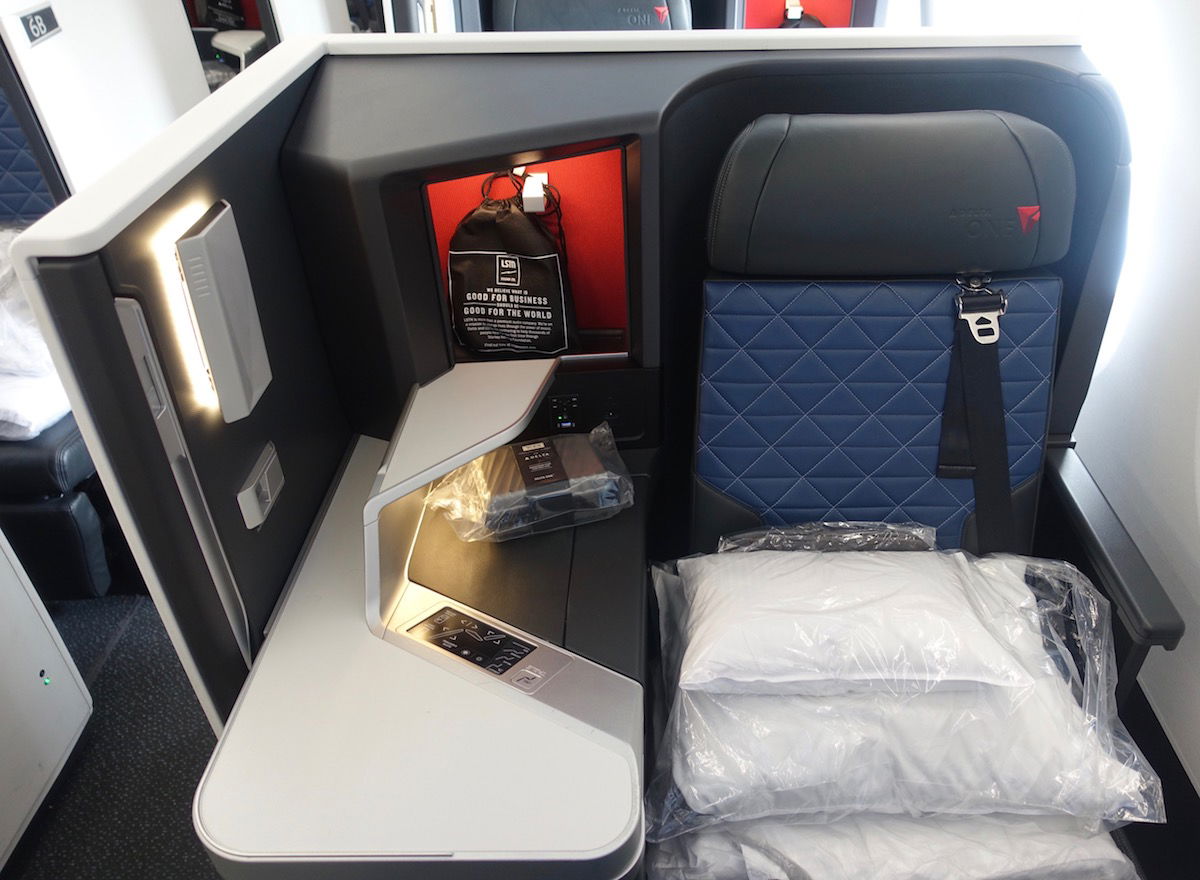 Several people called me out on that, and after putting some more thought into it, I'd like to revise my stance a bit. While I certainly am not biased in favor of Delta (I give them a hard time quite often due to SkyMiles/their general arrogance), I did draft the post live from my flight, and I think it's only natural to feel more favorably about a product while you're on the actual flight, especially when the product exceeds your expectations.
I said that I thought Delta's new business class is the second best business class seat in the world (after Qsuites), and that I'd choose it over an Apex Suite. Now that I think about it, that's definitely not true. Let me share the (good) points that some of you made in the comments. For example, Clem wrote the following:
Lucky, could you explain why you think that this is better than the Apex Suites for instance? Is it just because of the door, or is there more to it? I'm asking because even if I haven't flown the new Delta One suites, the Apex ones look far far better and more comfortable…
William wrote the following:
Hey Ben, as Clem mentioned I'm a little surprised you would choose this over the apex suite. I seem to remember you being pretty happy with how the space and controls were configured so could you maybe shed a little more light as to why you think this Delta seat is better than an apex suite on Jal let's say. Or maybe could you just compare the three seats based solely on the hard products and how their configured?
Jack wrote the following:
Agree with others just don't see how this beats the apex suite. The apex suite you get about the same amount of privacy when the dividers up, is way less claustrophobic, and there is no confined foot well. Maybe a comparison article on why you think its better would help.
For those of you not familiar with Apex Suites, this business class seat is available on select aircraft of Japan Airlines, Korean Air, and Oman Air. It's one of the most spacious business class seats out there, which is why so few airlines have this configuration. If you look at a cabin with Apex Suites it might not initially look that impressive.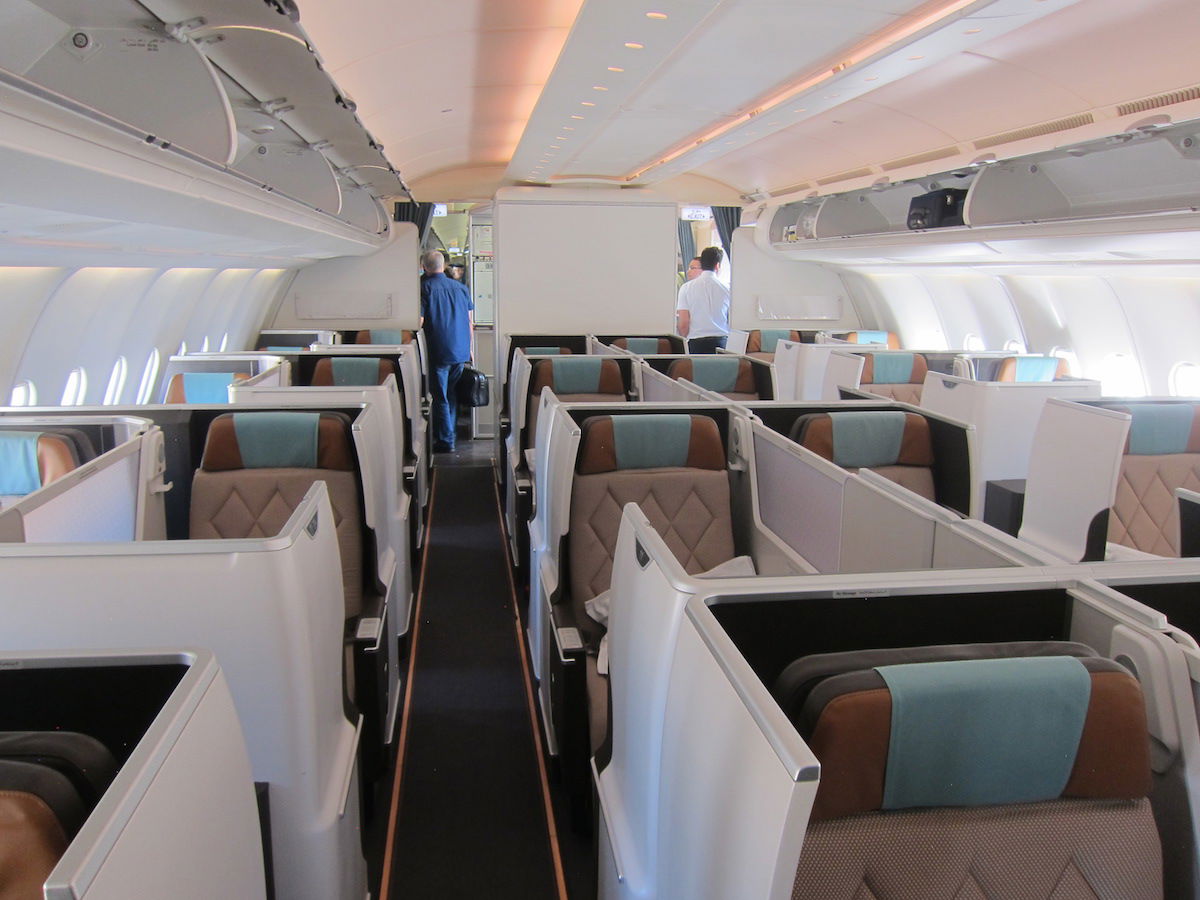 What makes Apex Suites so special are the window seats — it's truly one of the most private and spacious business class seats in existence.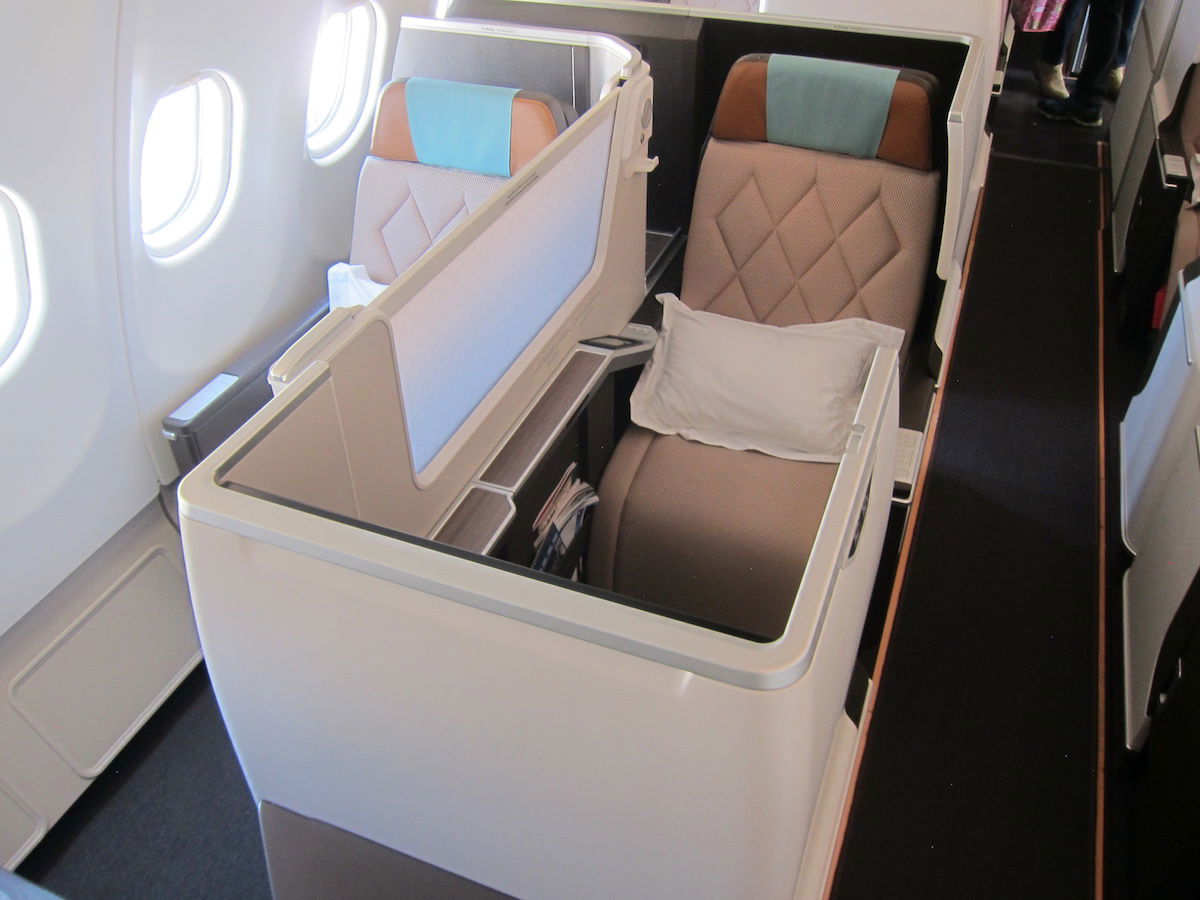 Those in window seats have a walkway leading to their seat, and have tons of space as well.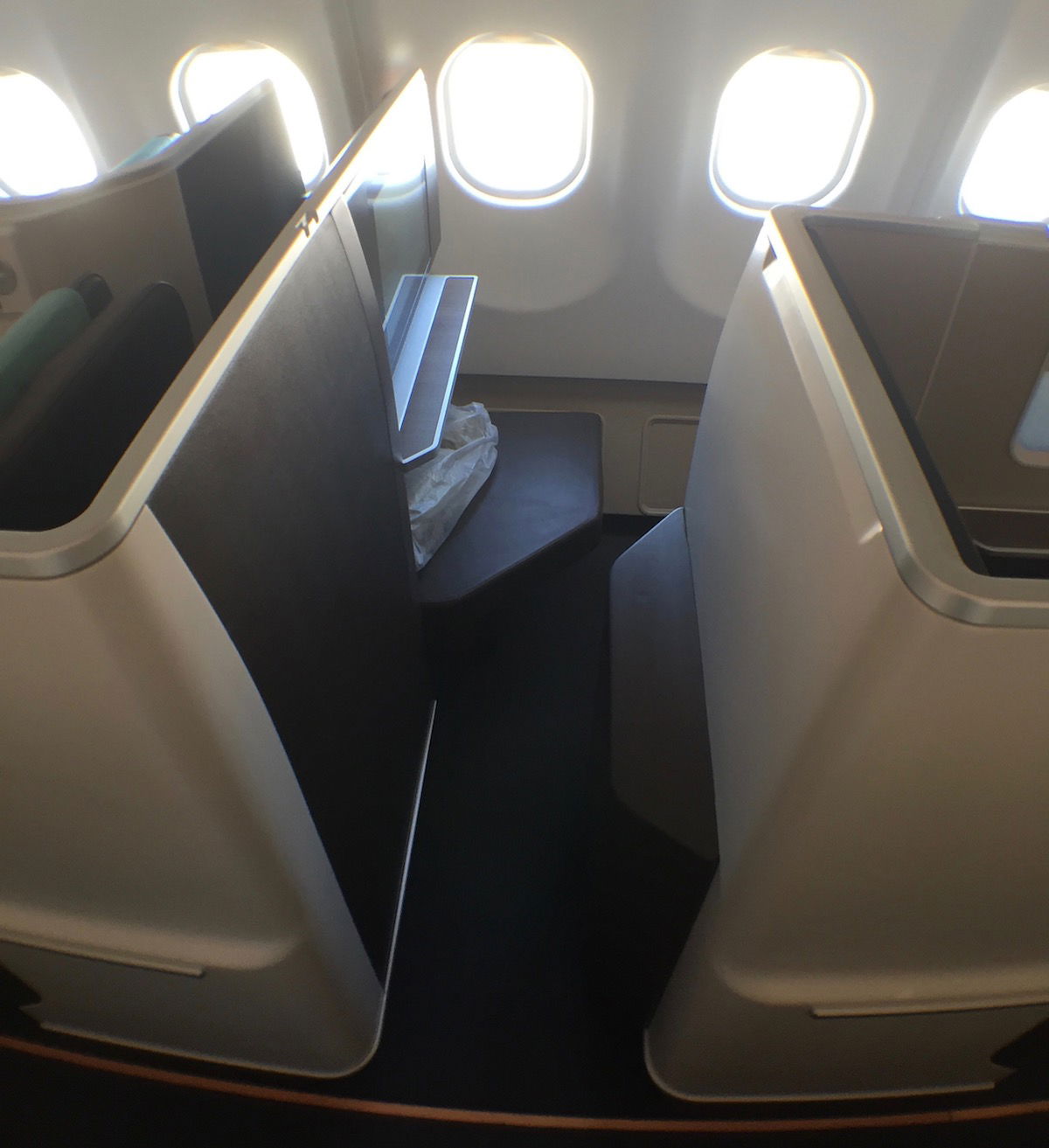 You have a big ottoman, when you sleep there's no footwell in which you need to place your feet, and you have just as much privacy as a fully enclosed suite without having to open or close a door.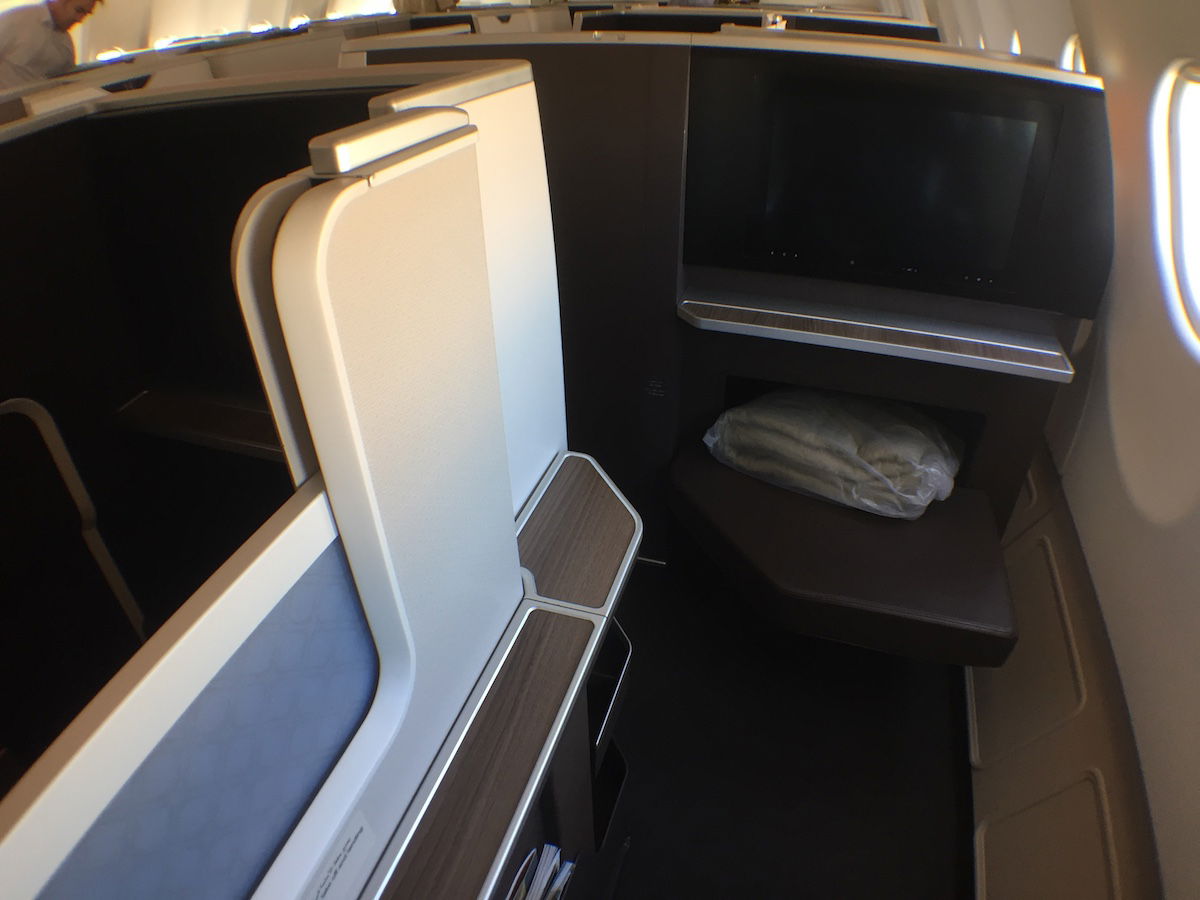 The downside is that in most configurations, only about a third of the seats in an Apex Suite configuration are window seats, so most passengers will fly in Apex Suites and not have that experience. Still, I've never had an issue selecting a window seat in this configuration (even if booking last minute), so I think it's fair to judge based on the window seat. After all, every cabin has some seats that are better than others.
So I apologize, I may have been a bit too excited about the new Delta One Suite. It's a great seat, but I don't think I'd choose it over an Apex Suite. I do still think I'd choose it over a reverse herringbone seat, though. Now that I've tried just about every business class seat out there (including the recently introduced seats from Delta, Qatar, Singapore, and United) I think it's time for me to do a full ranking with the world's best business class seats.
What do you guys think? Is the Delta One Suite the next best business class seat after Apex Suites, or is that still being too generous?