While this video is from back in January, it's only being picked up by the media now, and it's too cute (and creative) not to share. ABC Action News has the story of a woman who was flying from Tampa to Chicago with her husband in January. The day before the trip she found out she was pregnant, but wasn't completely sure. Then early on the morning of her trip she took another pregnancy test, which had positive results twice.
That's when she came up with this creative way to tell her husband that she was pregnant. When she got to the airport she scribbled a note while her husband was getting coffee, and then she boarded right behind him and handed the below note to the crew: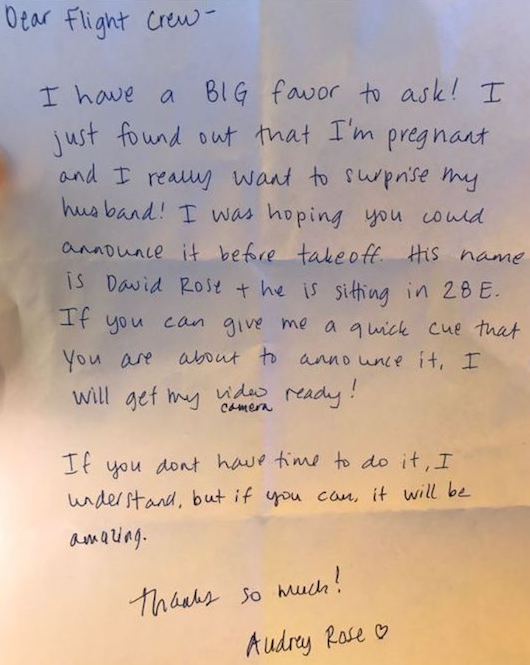 They were good sports about it, and a bit later the captain made the announcement, while she filmed her husband's reaction. Here's that video:
What a cute way to reveal a pregnancy!