While Marriott's takeover of Starwood closed in September 2016, the two companies have been slow in aligning policies. In many ways I appreciate that, since it means that the Starwood I love sticks around for longer. However, slowly we're seeing aspects of Starwood change, with the full integration coming in August of 2018, and the latest such change has been implemented over the past few weeks.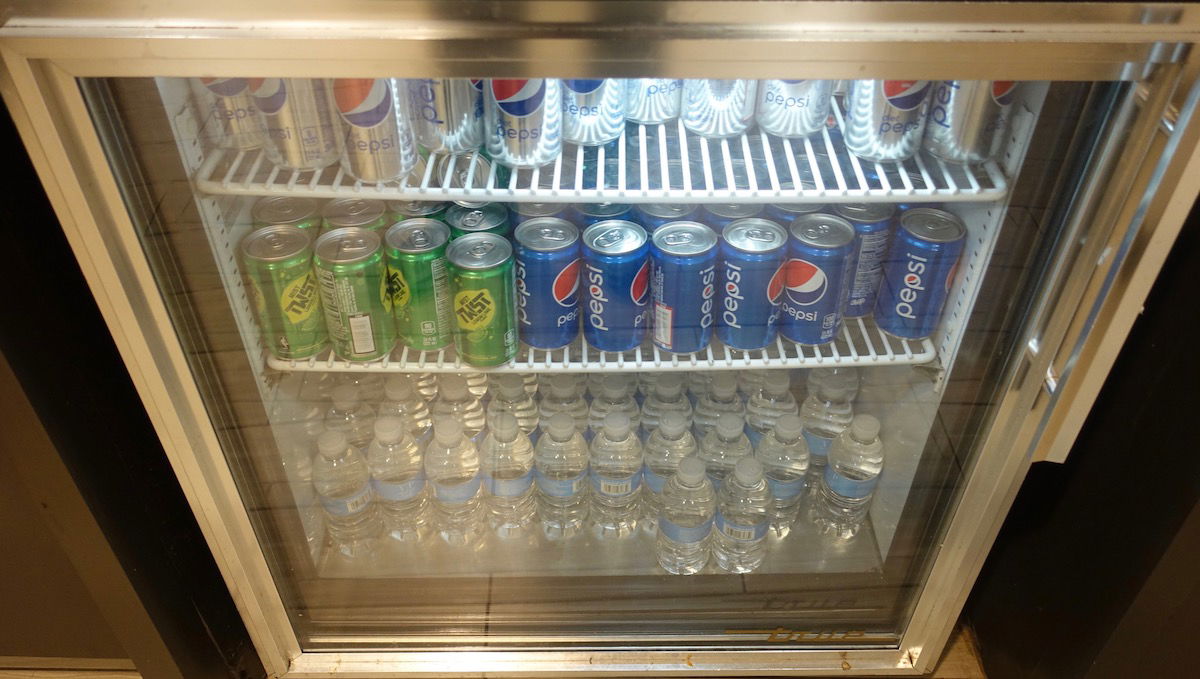 Pepsi products at the Marriott Newark Airport club lounge
Given the number of hotels that the major chains have, they can obviously negotiate great bulk deals on everything from towels to furniture to drinks. Starwood will now be matching Marriott in another area. In the past Starwood typically served Coca-Cola products at their hotels, though they're slowly making the switch to Pepsi, which is what Marriott offers at most of their hotels.
Starwood's history with both Coca-Cola and Pepsi is an interesting one. From 2006 to 2011 Starwood had a contract with Pepsi, and then from 2011 until now Starwood had a contract with Coca-Cola. However, in this case it looks like Marriott's partnership with Pepsi wins out.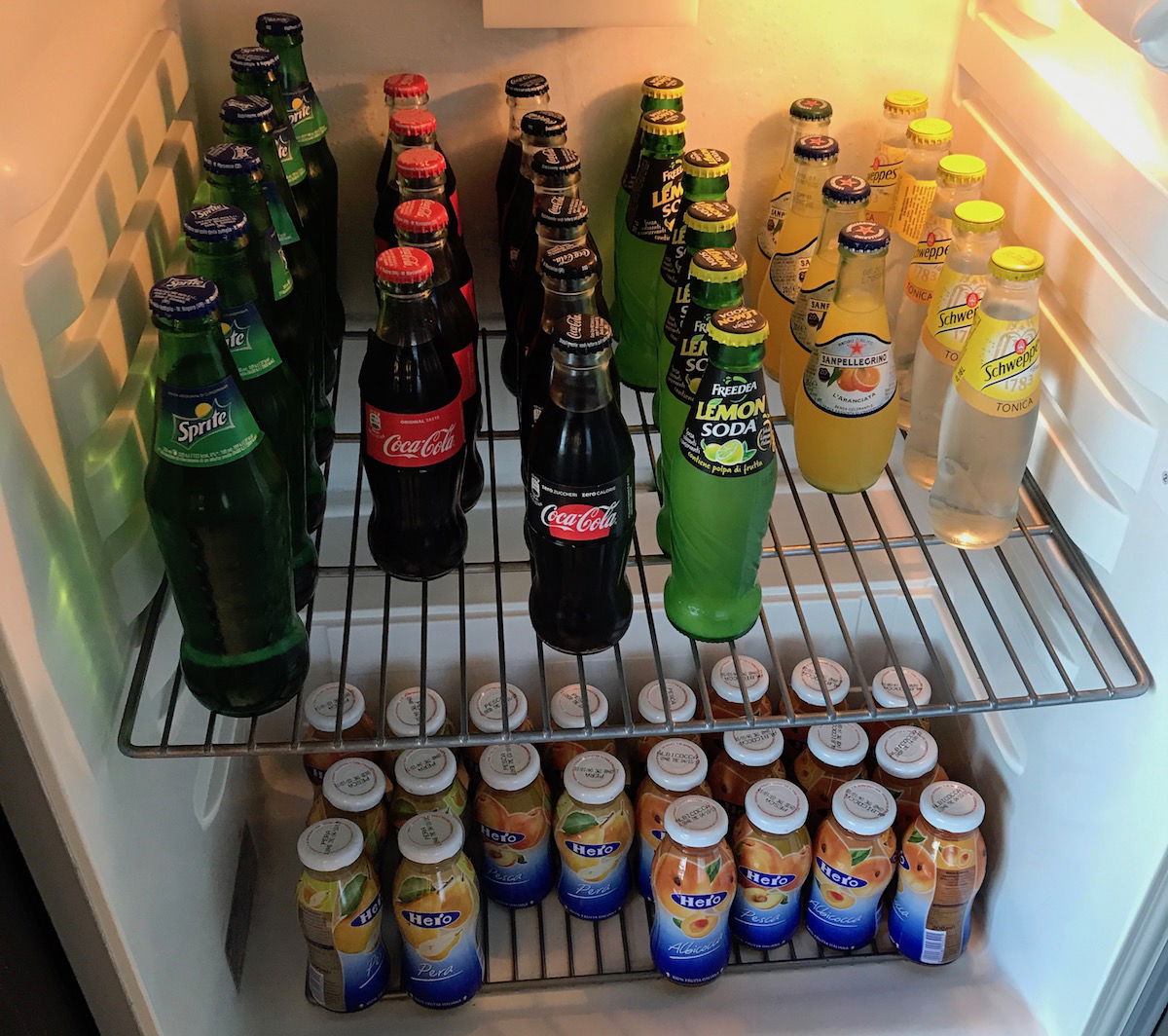 Coca-Cola products at the Sheraton Lake Como club lounge
This doesn't mean that you'll never see another Coca-Cola drink at a Starwood hotel. First of all, hotels will presumably be going through their existing inventory of Coca-Cola. Furthermore, you may find that some hotels still choose to serve Coca-Cola, which could be for a variety of reasons. For example, individual dining outlets in Starwood hotels could still choose to serve Coca-Cola, and for that matter I can't imagine them serving Pepsi at their Atlanta properties.
However, over time you should see more Pepsi products and fewer Coca-Cola products at Starwood properties. There are already many reports on FlyerTalk of Starwood hotels having made the switch.
Obviously soft drink preferences are highly personal. I do get the sense that a lot more people prefer Coke products to Pepsi products (myself included). While I try to drink less soda than in the past, I do still occasionally have a Diet Coke, while Diet Pepsi just doesn't do it for me in the same way. On the bottled water front, this means we should see the switch from Dasani to Aquafina. Personally I don't love either water, and wish they'd make the switch from filtered water to spring water.
I imagine a lot of people will have strong feelings about this change.
How do you feel about Starwood making the switch from Coca-Cola to Pepsi?