Hello from Mexico City! This past week I took a few flights within North America, and I'm shortly headed to Easter Island, which I'm really looking forward to, as it's my first time.
On the travel and points front, this week we learned about huge new surcharges on some Emirates award tickets, a great 100K point offer through the CardMatch Tool, bonuses on purchased points, the details of Ukraine's new 777 interiors, and much more.
With that out of the way, here's a recap of this week on the blog:
Featured Stories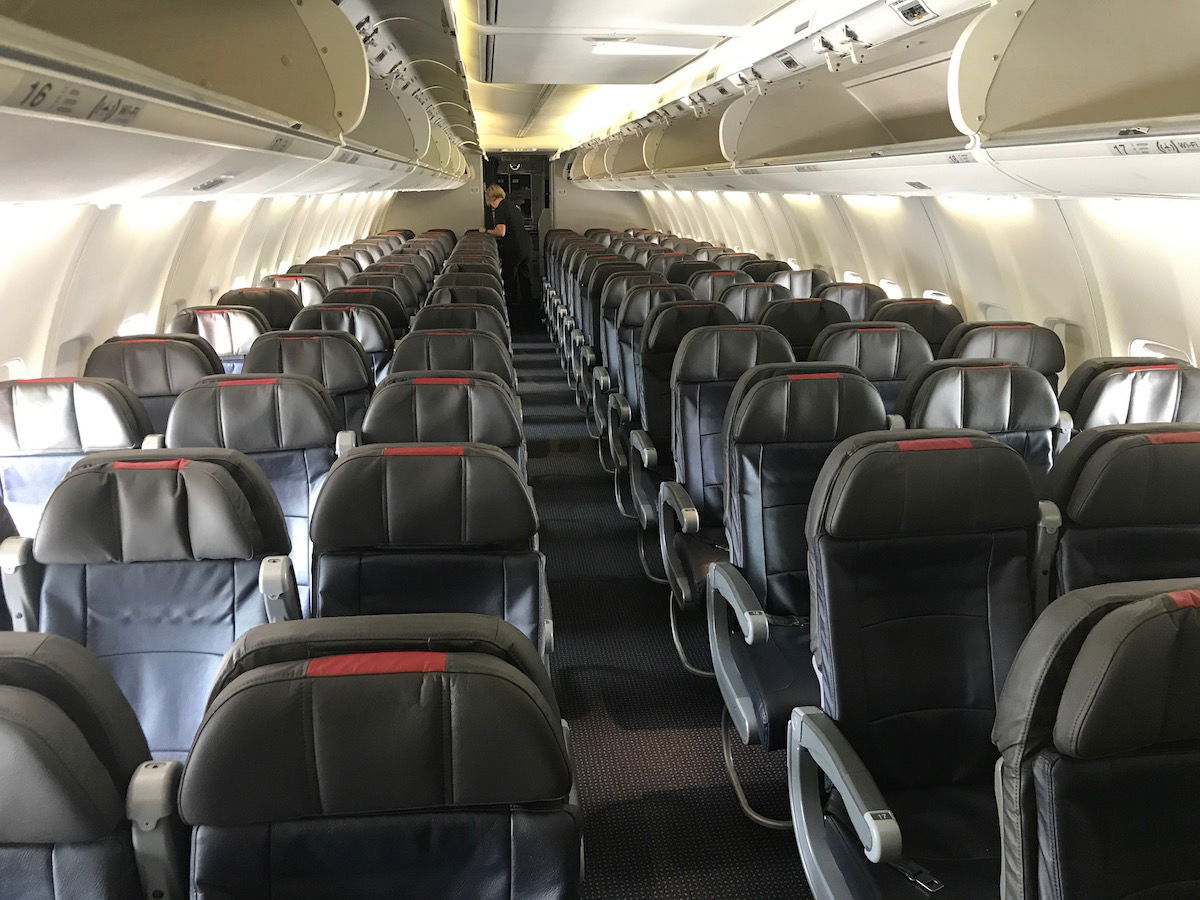 At the beginning of the month American cut ties with Gate Gourmet at LAX, which was the contractor they used to cater their flights. This was due to a listeria outbreak. Obviously this was completely outside of American's control, though at the same time it inconvenienced passengers.
It was my understanding that American was proactively reaching out to customers to offer them compensation, and was doing everything they could to make the experience as pleasant as possible. It goes without saying that there are going to be some disruptions due to this, though, given the scale of the issue.
---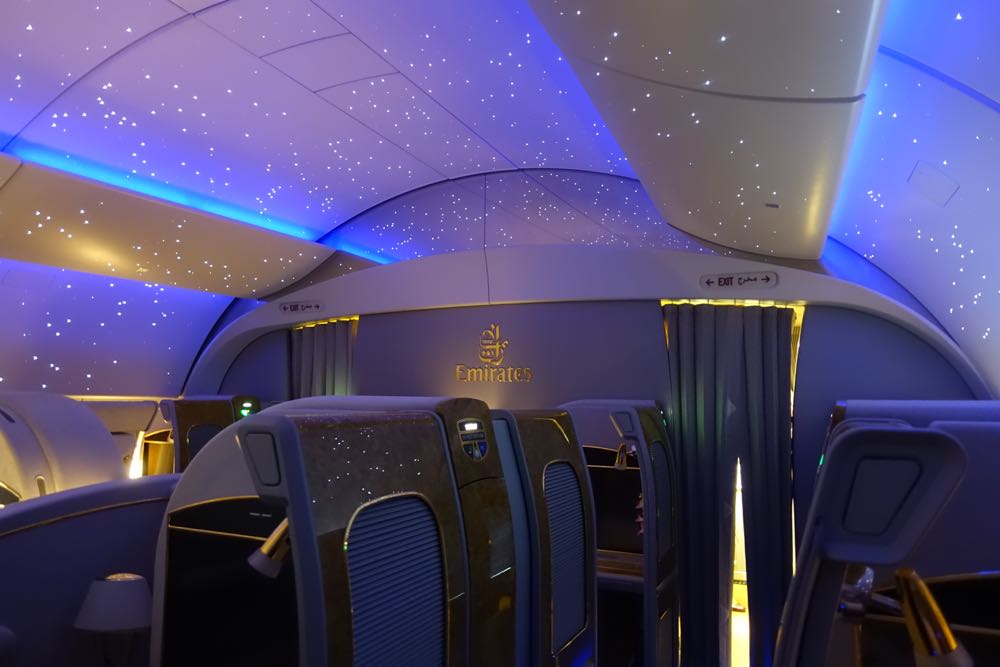 As I wrote about earlier this week, Japan Airlines Mileage Bank has made a terrible change to their program when it comes to redeeming miles on Emirates.
Up until last week the best way to redeem miles for travel in Emirates first class was through Japan Airlines Mileage Bank, as they have a distance based award chart that's quite lucrative.
While the redemption rates haven't changed, they made a major change to the value you'll get out of your redemptions. Specifically, as of November 22, 2017, Japan Airlines Mileage Bank adds carrier imposed surcharges to Emirates award tickets originating in the US.
---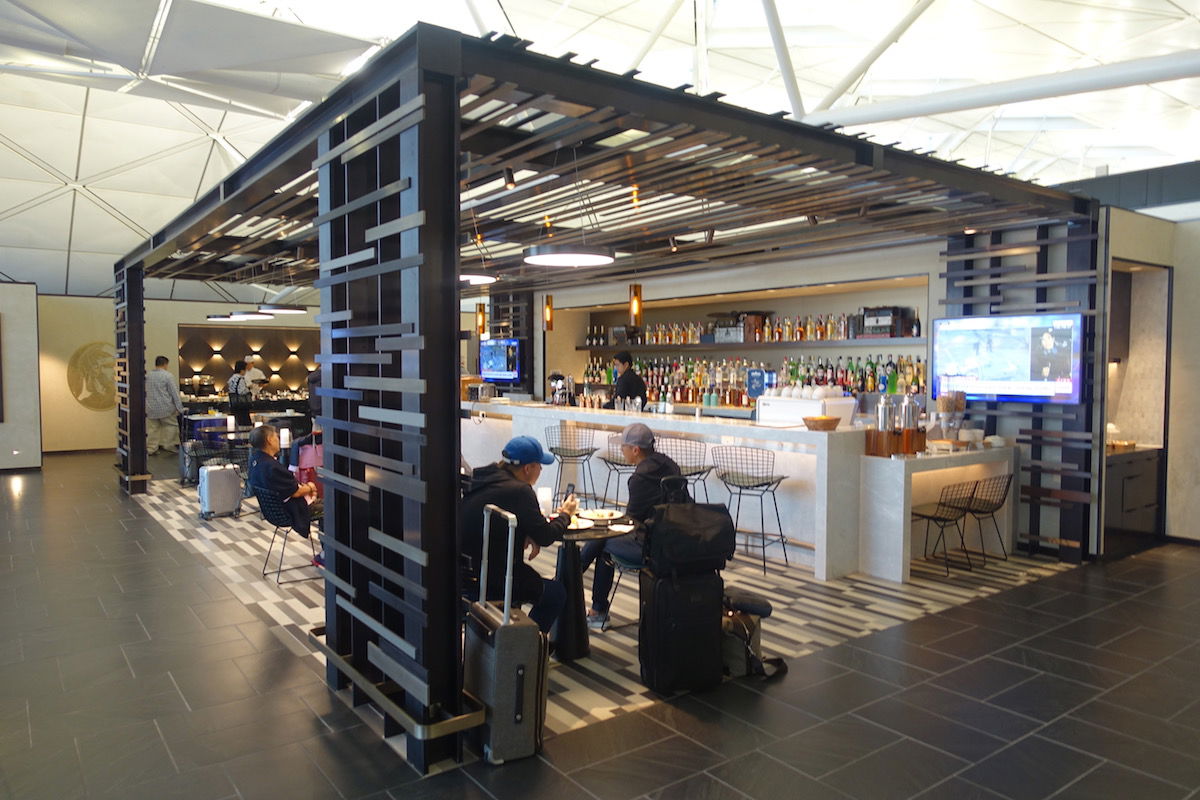 If you have a family member who is also interested in a credit card, it can sometimes make sense to have them apply for a card directly, while other times it can make sense to add them as an authorized user instead. Other times it's more or less a wash. Of course it depends on the cost to add authorized users, as well as the benefits that authorized users receive.
Well, in this post I wanted to share what I consider to be two of the most lucrative cards in terms of their authorized user benefits, based on the value you get. In no particular order:
---

TIPS: Earning Miles & Promos
Save 30% At Starbucks This Weekend
Targeted Amex Platinum 100K Offer Through CardMatch Tool
Score A Great Deal On Wine With Amex Offers
American's Latest Promotion For Online Shopping
Today Is The Last Day To Register For Three Hotel Promotions
Hilton Is Offering Their Last Bonus Of The Year On Purchased Points
Today Only: Buy United Miles With A 100% Bonus
Frequent Traveler University Seattle Tickets Are Now On Sale (With A Special Cyber Week Bonus)
My Two Favorite Credit Cards For Adding Authorized Users
Hours Remaining To Buy LifeMiles With A 150% Bonus
Earn 220K+ American Miles With These Four Great Sign-Up Bonuses
Club Carlson Is Offering A 100% Bonus On Purchased Points
Can You Get Approved For Both The Chase Sapphire Preferred & Ink Business Preferred?
Bose's Awesome Cyber Monday Sale
How To Buy LifeMiles With An Amex Card
TRICKS: Redeeming Miles
Here's What Delta Says About Their Award Pricing Glitch
Is Swiss Trying To Cancel Yesterday's First Class Award Tickets?
How To Avoid Surcharges On Emirates Awards Booked With JAL Miles
HURRY: Book Swiss First Class Awards Using Star Alliance Miles
Air France-KLM Publishes FlyingBlue Promo Awards For December 2017
Delta SkyMiles Increases Partner Award Costs As Well
Delta SkyMiles Raises Award Costs (Again) Without Notice (Again)
Awful: JAL Adds MASSIVE Surcharges To Emirates Awards
United Is Offering A 20% Discount On Award Flights To Hawaii
Singapore KrisFlyer's New "Spontaneous Escapes" Awards
TRAVEL With Ben (Lucky)
Why I Can't Decide Where To Credit Miles, Even Though The Math Is Obvious
Why I Don't Think American's Flagship Dining Will Last In Its Current Form
An Airport Lounge Reality Check
An AvGeek Dream Come True: "Flying" A Full Motion Airline Simulator
New Air Canada Lounge Has The World's Best Business Class Dining Experience
Is This The Best Or Worst Domestic Redeye Ever?
American's LAX Catering Is A MESS, And I'm Hangry
REVIEWS & Trip Reports
Review: The Adelaide Hotel Toronto (Former Trump Hotel, Future St. Regis)
Review: American Flagship Lounge Miami Airport
Review: American Flagship First Dining Miami Airport
Review: Delta One A330 Dublin To Atlanta
Review: Admirals Club Toronto Airport
Review: American Admirals Club Los Angeles Terminal 4
Introduction: An Amazing Week In Israel With My Parents
NEWS & Updates
American Pilots Will Be Making Bank This Holiday Season
Baltia/USGlobal Airways Changes Their Business Plan… Again
La Compagnie Is Offering A Special Champagne & Caviar Flight On New Year's Eve
Delta Is Letting You Pay To Secure Elite Status For 2018
Emirates Adds Further Restriction To Booking Their New First Class
Air New Zealand's Pokes Fun At The Kiwi Accent In Latest Ad
Malaysia Airlines' New A350 First Class Revealed
Millennial Airline Joon Adding Flights To Cairo, Tehran, And More
Hilton New York Introduces Ridiculous New Fee, Calls It An "Enhancement"
That Was Quick: American To Hire New Crew Scheduling Director
Alaska First Class Passenger Sexually Harassed By Seatmate, Crew Does Nothing
Latest Hint That Alaska's Partnership With Air France-KLM Is Ending Soon
Yikes: American Airlines Didn't Schedule Pilots For 15,000+ Holiday Flights
Air Canada Is Offering Elite Members Free Inflight Wifi, But…
Is Starwood Quietly Making Changes To Their Platinum Suite Upgrade Policy?
Qantas' New London Heathrow Terminal 3 Lounge Is Now Open
OpenSkies Is Being Discontinued, LEVEL Launching Longhaul Flights From Paris
Marriott Rewards & SPG Program Changes For 2018
A Look At Ukraine's New 777 Cabins
Saudi Arabia To Start Issuing Tourist Visas In 2018
Lufthansa Is Introducing Mattress Pads & Pajamas In Business Class In 2018
Rumor: Cathay Pacific To Join Star Alliance, China Southern To Join OneWorld
Aircraft Leasing Company Wants To Start All-A380 Airline
Virgin Australia's 777s Will Have Wifi By May 2018
Ryanair Punishes Cabin Crew Who Don't Sell Enough Alcohol, Perfume, And Scratchcards
---
I hope everyone has a great rest of the weekend!