Update: It looks like Delta has rolled back the price increase and the saver level award cost is back 70,000 miles one-way… for now.
Delta doesn't publish award charts, so we usually only find out about devaluations through trial and error. For that matter there's really never a way to know whether something is wrong with SkyMiles award pricing or not, because "the price is the price."
In April Delta massively devalued SkyMiles redemptions, as they raised the cost of business class award tickets on partner airlines. Rather than charging the same number of SkyMiles regardless of whether you're redeeming on Delta or a partner airline, they created separate pricing when traveling on a partner airline.
Now Delta is back with yet another devaluation, this time impacting premium cabin flights to Europe. With this latest changes, it's more expensive to fly Delta to Europe than to fly on a partner airline. Up until now, a business class ticket to Europe has cost 70,000 SkyMiles on Delta, or 85,000 SkyMiles on a partner airline.
However, with Delta's latest change, it looks like the cheapest business class award tickets between the US and Europe on Delta are 86,000 SkyMiles one-way. I can't guarantee this applies on every single route, but I've searched probably a dozen routes over a variety of dates, and I see nothing for less than 86,000 SkyMiles one-way through the end of the schedule:
For example, I see this pricing from Seattle to Paris: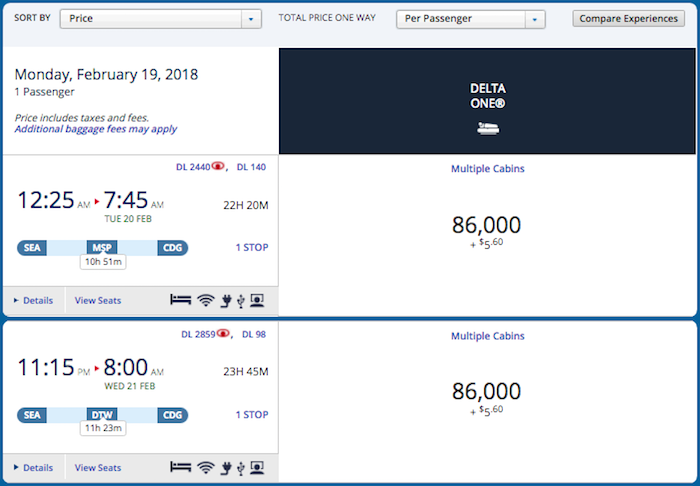 And from New York to London: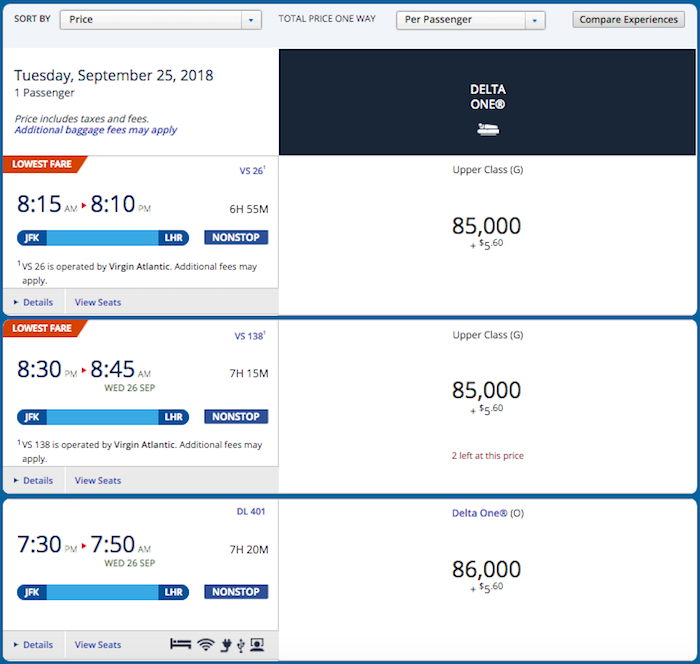 And from Portland to Amsterdam: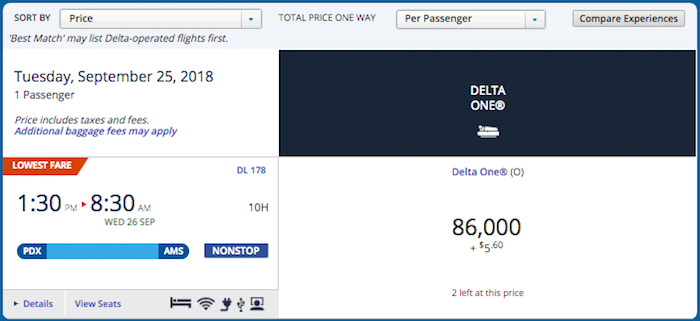 And from Atlanta to Dublin:
So now it's 1,000 SkyMiles more to fly Delta metal than it is to fly on a partner airline. What the heck?!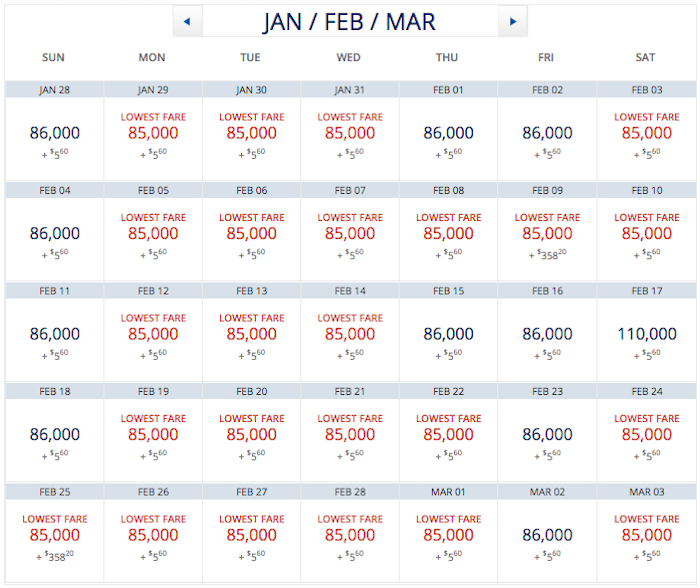 I assume the price increase for travel on Delta is intentional, though who really knows? I can see them increasing the price, but I can't make sense of why they're now charging more for travel on Delta than they charge for travel on partner airlines.
This is the problem with Delta's lack of transparency when it comes to SkyMiles. For example, a couple of weeks ago they started charging carrier imposed surcharges on some flights that they didn't previously have them on. I assumed it was intentional, since Delta has conditioned us to think that "the price is the price," and since they don't even give their employees any guidance or resources, we don't have any recourse when these kinds of changes happen. As it turned out, it was a glitch (or just something implemented earlier than it was supposed to be). I wonder if Delta proactively reached out to passengers who booked award tickets during that period to refund them?
This particular change is just bizarre, and sure sucks.
As before, Delta charges just 65,000 SkyMiles for business class between Mexico and Europe, so that's now 20,000 miles cheaper than flying out of the US: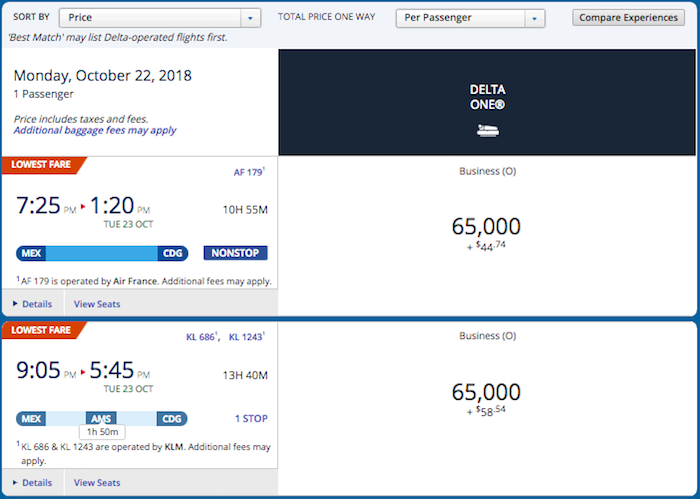 Interestingly out of Canada pricing seems to vary, though I see some dates where an award still costs 70,000 SkyMiles and even routes you through the US: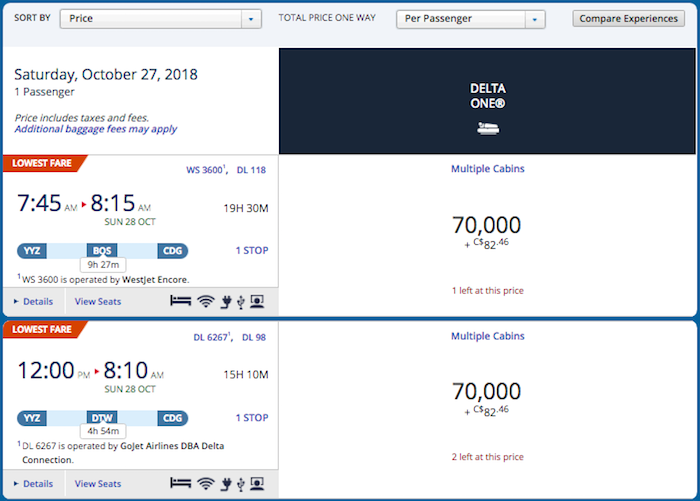 Anyone notice award price increases in any other regions?
(Tip of the hat to @thedavidgregory)