A few days ago Lufthansa teased pictures of their new business class product, which will debut in 2020 on the 777X. The hard product looks fantastic, and like a huge improvement over Lufthansa's current business class. Not only does it look great, but I'm surprised that they intentionally selected a configuration that doesn't maximize the number of seats in the cabin.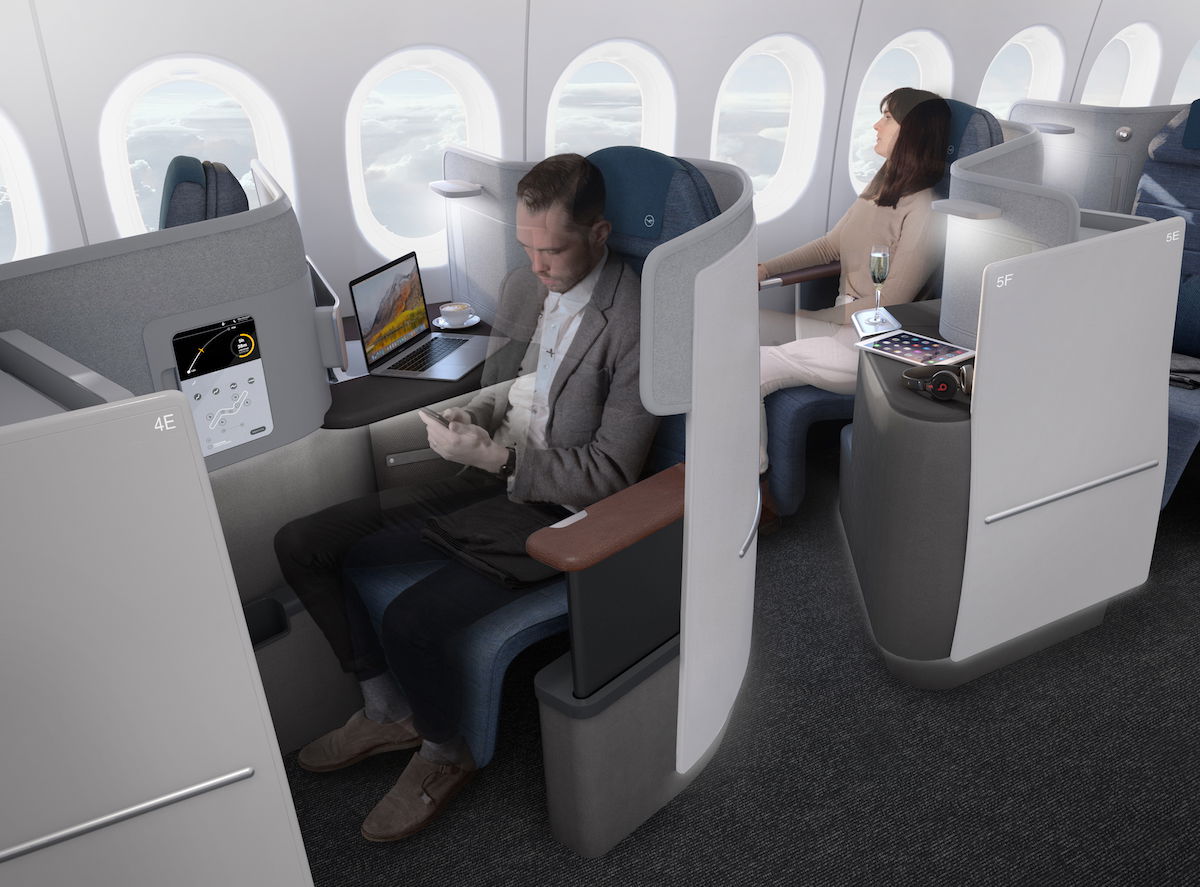 Lufthansa's new business class seats
Lufthansa revealed their new cabins in an unusual way, given that they shared pictures of the new seats on social media, but didn't have a press release with further details to go along with it. Well, now Lufthansa has a press release about the new seat, and has also revealed information about an improved soft product, which they'll be rolling out as early as next year.
Lufthansa has revealed that their new business class seat will be 220cm (86.6 inches) long. That's about 7'3″, which is insanely long.
What I find most interesting at this point are the improvements that Lufthansa is making to their business class soft product in 2018, ahead of the new seats being rolled out. In early 2018:
Lufthansa will be introducing mattress pads in longhaul business class.
Passengers will be offered "sleeping sweaters" on request. The press release suggests that these are similar to what's offered in first class, so I suspect they'll be offering similar pajamas. Goodness knows that with the temperatures Lufthansa keeps their cabins at, nobody needs a sleeping "sweater" on a Lufthansa flight.
Lufthansa will also be introducing new blankets that are "lined but still light"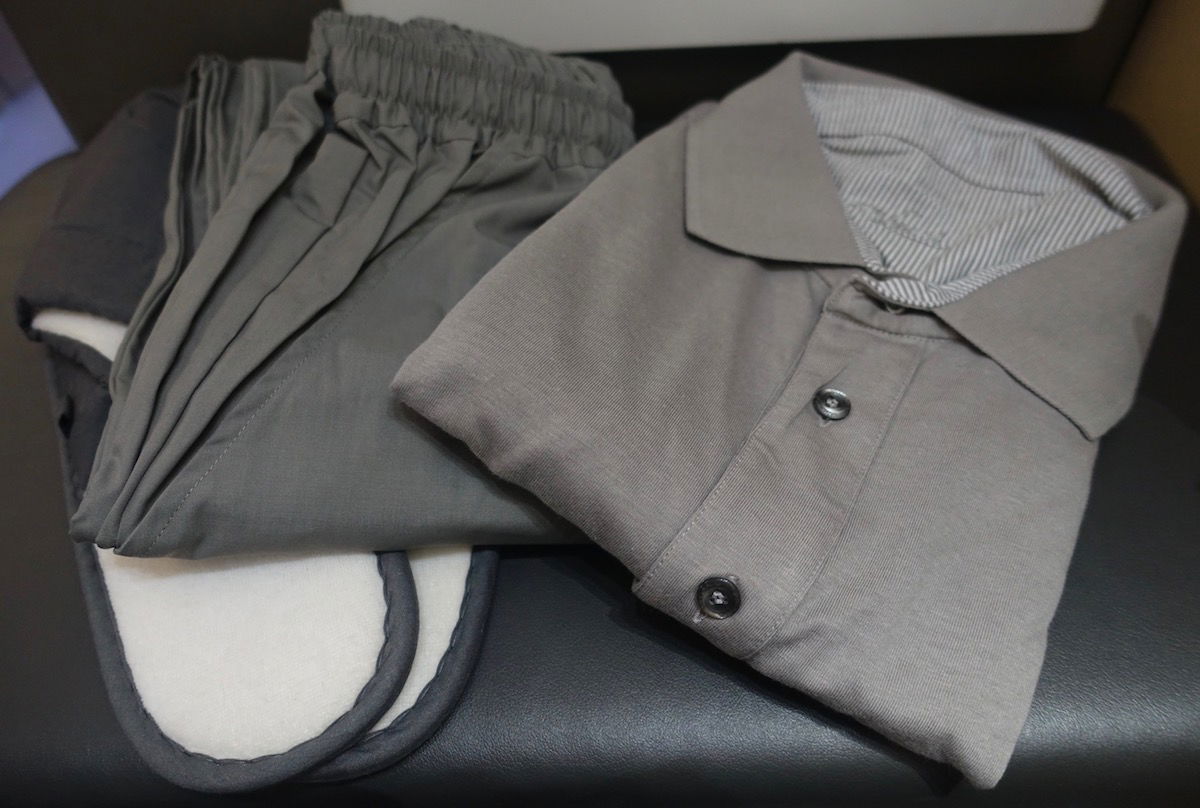 Lufthansa's first class pajamas
While Lufthansa's excellent new business class hard product is still three years from being in service, it's great to see that they'll be making other improvements to the experience in the meantime. Similarly, British Airways will be introducing a new business class seat in a couple of years, though in the meantime they're offering improved catering, better bedding, etc.