This is just so amusing to me that I can't not write about it. For those of you not familiar with USGlobal Airways, until recently they were known as Baltia Air Lines, the oldest airline startup that never took to the skies. Here's the latest update, which I suspect shouldn't come as much of a surprise.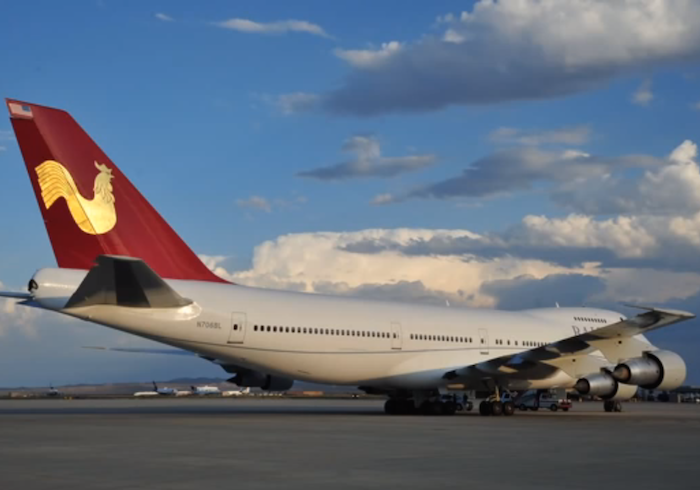 Background on Baltia & USGlobal Airways
In 2014 I first wrote about Baltia Air Lines, which is America's oldest startup airline. They've been in "business" for almost 30 years, except they've never actually flown a commercial flight, despite having owned a 747-200 for over 20 years (which they finally dumped last year, after hiring a consultant who told them it might not be the ideal plane with which to launch an airline — who would've thought?!).
Their business plan was initially to fly between New York and St. Petersburg, Russia, with plans to later expand to other European capitals. For years Baltia had been pretending that they were actually going to start flying some day soon. Bizarrely enough, some people actually believed it, as the airline had a market cap of $70 million in 2014.
Finally early last year the SEC filed charges against one of Baltia's executives, who was accused of misleading investors.
After this shakeup, the airline came up with a new business plan. Rather than flying a 747 between New York and Eastern Europe, they'd instead become a regional airline within the United States, and fly between BALtimore, Trenton, Islip, and Albany.
But then they changed their mind again, and late last year Baltia signed a letter of intent with Kalitta to lease a 767-300. This February they announced that they planned to change their name, execute a reverse stock split, and trade under a new ticker symbol. So Baltia's new name is USGlobal Airways.
USGlobal Airways was going to acquire Songbird
In July I had the chance to speak with USGlobal Airways' VP of Corporate Communications, which was… interesting.
At the time, USGlobal Airways' latest plan was to purchase Songbird Airways, a charter airline based in Florida with one 737-400. The plan was to buy the airline for $6.2 million, and the logic was that it would be easier and faster to take over Songbird's operating certificate than to actually get their own.
They said that they would then be able to immediately begin revenue flying with a 737-400, and planned to start service to Caribbean Islands, and also start charter operations both domestically and internationally. Their goal continued to be to fly 767s across the Atlantic, so eventually they wanted to retire the 737 and start 767 operations. At least that was the claim.
USGlobal Airways isn't going to acquire Songbird after all
USGlobal Airways said that their acquisition of Songbird would close by October at the latest. It's now December, and there's an update. USGlobal Airways has stated that they won't be acquiring Songbird after all. The only shocking part of this announcement is that they only left investors hanging for a month, rather than a decade. Per a press release from yesterday:
On Wednesday, November 29th, the company filed an 8k stating that our agreement to purchase Songbird Airways has been terminated. While we understand this may come as disappointing news, this move is a result of our continued effort to ensure the executive management team is making the best decisions possible for this company and its shareholders over the long-term. We are keen on moving in a direction which will expedite the generation of revenue and profitability for this company, and continue to explore the existing opportunities which will allow us to do so. Our Board of Directors met yesterday and unanimously decided to move forward with our revised approach. Due to the confidentiality of the relevant parties, we cannot go into more detail at this time.

With your interests at heart, and so much at stake, we will not take any action if we are not 100% confident it is best for the company and for you. It is this frame of mind that motivated our decision to pursue an alternative to Songbird.

We believe this decision is in the best interest of our shareholders and everyone who has worked non-stop to make this company successful. I want to thank our investors for their confidence and trust in our team. We will be announcing more details about the new direction in the coming weeks.
So USGlobal is no longer acquiring Songbird because they're not "100% confident it is best for the company," and they will be "announcing more details about the new direction in the coming weeks."
Yet USGlobal Airways continues to have investors who believe that the airline will fly any day. Unbelievable…