We all have different preferences when it comes to the time of day we prefer to fly. As someone who is nowadays a morning person (I get up super early and go to bed super early), I'll take a flight that leaves at 6AM over a flight that gets me to my destination at 10PM.
While redeye flights are efficient, nowadays I generally have a "no redeye" policy for domestic flights, unless I'm in a flat bed. I'm not trying to be a diva, but as I get older I'm making an effort to prioritize a good night of sleep more than in the past. Over the years I've taken hundreds of domestic redeyes, so I feel like I've had my fair share.
The past couple of years I've noticed airlines offering more and more very late night westbound domestic flights. This is only logical as it helps maximize aircraft utilization, since the planes would otherwise often be sitting on the ground until they fly again the following morning. For example, JetBlue has an 11PM flight from New York to Los Angeles, which gets in after 2AM.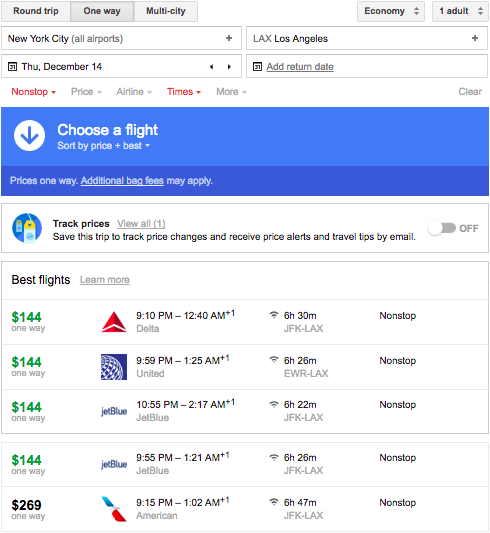 These flights typically have attractive fares as they're not quite as popular, but even beyond that there's some merit to them:
They're typically easy upgrades
They allow you to skip traffic at your origin and destination
They let you still have a full day at your origin airport
I took a similar flight on American several months ago, leaving JFK at 10:30PM and arriving at LAX at 2AM. It was simultaneously one of my favorite and least favorite flights. My real issue with the flight was that by the time I get into bed and am mentally ready to sleep it's around 4AM, and that's pretty close to the time I usually wake up. So for a night owl it's awesome, but it's less awesome for me.
Well, for a limited time over the holidays United is running a flight between Boston and San Francisco that I love. It might be my favorite timed domestic flight ever. Specifically, United has a Boston to San Francisco flight that departs at 1:10AM and arrives at 4:50AM.

This is a flight that I like so much more than any of the above flights, because to me it's a true redeye that works with my schedule. The flight has flat beds in business class, so you can potentially get some real sleep, you have a full day at both your origin and destination, and you get in at an hour where you can actually start your day (I realize that's bad to some, but to me that's a feature). This is also better than an eastbound redeye since it's longer, so you can get more sleep.
I realize most other people will probably hate this flight, especially if they're not in a premium cabin (which is most people) and if they're not morning people.
However, if you're a morning person and in business class, this might just be the greatest redeye within the lower 48. Too bad it's just operating for a few days around the holidays.
What do you make of this flight? Would you prefer a flight leaving at 10:30PM and getting in at 2AM, or a flight leaving at 1:30AM and getting in at 5AM?